Bachelor's in Retail and Sales Management Program Guide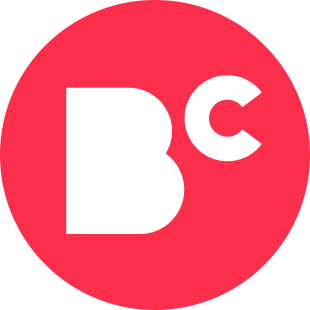 By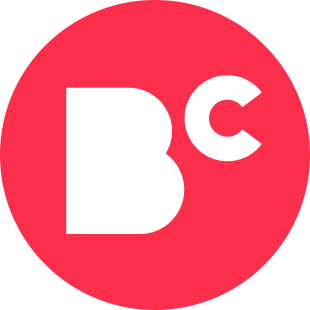 Staff Writers
Writer
The staff writers for BestColleges collaborate to deliver unique, student-driven content on topics such as career development, college life, and college planning....
Updated on August 15, 2023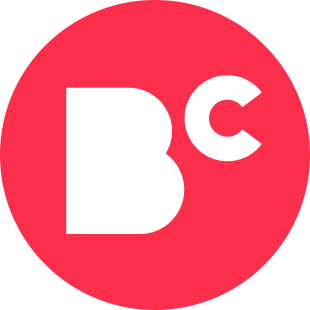 By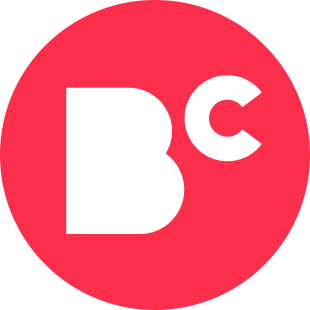 Staff Writers
Writer
The staff writers for BestColleges collaborate to deliver unique, student-driven content on topics such as career development, college life, and college planning....
Updated on August 15, 2023
www.bestcolleges.com is an advertising-supported site. Featured or trusted partner programs and all school search, finder, or match results are for schools that compensate us. This compensation does not influence our school rankings, resource guides, or other editorially-independent information published on this site.
Turn Your Dreams Into Reality
Take our quiz and we'll do the homework for you! Compare your school matches and apply to your top choice today.
A sales and retail management degree prepares graduates without an MBA for management careers. Retail and sales management majors complete courses in marketing, leadership, and customer service, and after graduation they work as analysts, consultants, and managers. Many of these positions offer lucrative salaries, with the Bureau of Labor Statistics (BLS) reporting that sales managers and marketing managers earn average salaries of over $120,000 a year. The BLS also projects that professions such as marketing research analyst and management analyst will grow 14-23% by 2026.
Many of these positions offer lucrative salaries, with the Bureau of Labor Statistics (BLS) reporting that sales managers and marketing managers earn average salaries of over $120,000 a year.
Prospective students with retail or sales experience can advance their careers to the management level with a bachelor's degree, and the degree also helps graduates change careers. This article explains how to find the best retail management bachelor's degree programs and provides a resource that helps retail and sales management majors succeed.
Should I Get a Bachelor's in Retail and Sales Management?
A degree in retail and sales management prepares graduates to work in management positions in retail, service industries, and marketing. While earning a bachelor's degree in retail and sales management, students gain valuable analytical, reasoning, and communication skills. In addition to general education requirements, majors in retail and sales management complete specialized courses in service management, marketing, and organizational leadership. Some programs also include an internship requirement for students to build hands-on skills and create a professional network.
As retail management majors near graduation, many programs provide job placement assistance and connect current students with alumni who provide professional development support. After graduation, a bachelor's degree in retail and sales management qualifies professionals for several management-level careers, such as sales manager or marketing manager. Candidates who earn a bachelor's degree also benefit from increased competitiveness in the workforce.
Before applying to retail and sales management programs, prospective students must choose either an online or an on-campus program. Recent high school graduates and students with a strong local business school may prefer an on-campus option. Prospective students with work or family obligations often benefit from the flexibility of an online program. Students may save money by choosing an online retail management degree over an on-campus program. Online students save on commuting, parking, and other on-campus fees. Either an on-campus or online bachelor's program helps retail and sales management professionals advance their careers.
What Can I Do With a Bachelor's in Retail and Sales Management?
A sales and retail management degree prepares graduates for a variety of career paths. Retail and sales management majors build skills in leadership, data analysis, and marketing, which can lead to careers as a sales manager, purchasing manager, or marketing manager. Managers must excel at overseeing and training people, designing strategies and plans, and analyzing progress. Many of these management-level positions require a bachelor's degree and some work experience. In addition, graduates may pursue careers in consulting or as an analyst.
Source: Bureau of Labor Statistics
How to Choose a Bachelor's in Retail and Sales Management Program
Prospective students considering a bachelor's in retail and sales management can choose between many different programs. Before applying, applicants must narrow their choices to find the best program for their career goals and interests. By considering several key factors, such as cost, location, and time to degree, students can choose the right program.
For many prospective students, cost plays a major role in choosing a program. In addition to researching tuition rates, prospective students also need to consider financial aid opportunities, transfer credit policies, and tuition discounts. Some programs offer scholarships and grants to support students, and applicants with transfer credits may also wish to prioritize programs with generous transfer credit policies. Many colleges and universities offer tuition discounts for state residents or fully online students.
Location can also make some programs a better fit. Working professionals or prospective students considering a career change may not be able to relocate to attend a retail management program. These students benefit from the accessibility of an online program, which allows them to enroll without moving. Prospective students considering online programs can research the top online retail and sales management programs.
Other factors, such as the time to degree, graduation requirements like internships, and specializations, may help prospective students rank potential programs. Students can also research accelerated or part-time programs and any final project requirements. Finally, students need to check a program's accreditation status before applying.
Programmatic Accreditation for Bachelor's Programs in Retail and Sales Management
Accreditation ensures that a school or program meets high standards for educational excellence. Regional and national accrediting agencies review colleges and universities, evaluating their student learning outcomes, faculty qualifications, and graduation requirements. Programmatic accrediting agencies specialize in a single area, such as social work programs, teacher preparation programs, or counseling programs. Most retail and sales management programs receive programmatic accreditation through the institution's business school. Three accrediting bodies grant accreditation in business: the Association to Advance Collegiate Schools of Business, the Accreditation Council for Business Schools and Programs, and the International Accreditation Council for Business Education.
Attending an accredited program benefits students. The credits and degrees earned through an accredited institution typically transfer or meet certification requirements. Some MBA programs only accept degrees from accredited schools, and accredited institutions meet the guidelines for federal financial aid eligibility. When considering a degree in retail and sales management, prospective students should always choose an accredited institution.
Bachelor's in Retail and Sales Management Program Admissions
During the application process, retail management bachelor's degree programs evaluate prospective students. The admission packet, which typically consists of an application, transcripts, and test scores, helps programs determine which students to admit to their program. Each school requires different materials, with some requesting letters of recommendation or essays in addition to the application. Programs may also waive the requirement for high school transcripts or test scores for transfer students. Some online programs use a more involved admission process, assigning an admission adviser to assist applicants.
Because the process varies, prospective students must research the required materials and deadlines for each program. This helps them narrow their choices. A program with a strict transfer credit policy may not work for an applicant who completed many general education requirements at another institution. Students should spend several weeks compiling their applications, letters of recommendation, and transcripts.
Prerequisites
Minimum GPA:

Programs may require a minimum GPA for admissions; for example, some programs set the minimum at 2.5 or 3.0. Applicants who do not meet the minimum may qualify for provisional admission.
Admission Materials
Application:

Prospective students fill out an application listing their educational background and professional experience. The application may also require an essay. The Common Application lets students fill out one application to apply to any of 800 different schools.

Transcripts:

Applicants must submit transcripts showing their high school diploma and any college credits earned. Students with significant transfer credits can apply for a transcript review during the application process.

Letters of Recommendation:

Many schools require two or three letters of recommendation that speak to the applicant's qualifications. Prospective students should give their writers at least three weeks to complete letters.

Test Scores:

Most schools require either SAT or ACT scores, and some require the SAT essay. Some transfer students with a minimum number of college credits can waive this requirement.

Application Fee:

Programs charge an application fee to cover the cost of reviewing admission materials. Applicants can apply for a fee waiver through the school.
What Else Can I Expect From a Bachelor's in Retail and Sales Management Program?
Students considering a retail management degree also need to research the curriculum, time to degree, and cost of each potential program before applying. These considerations help prospective students find the best program to advance their careers. Finally, learning about resources and professional development organizations can help students make the transition from school to the workforce.
Courses in a Bachelor's in Retail and Sales Management Program
During a sales and retail management degree, learners complete required classes in retail management, marketing, and leadership. Retail management bachelor's degree programs design their own curricula around their specializations and degree requirements. However, the sample curriculum below includes the most common classes offered in a retail and sales management program.
The course introduces students to the fundamentals of retail management, including retail decision making, procurement and merchandise planning, and financial planning. The class may also address customer service, store layout, and promotional strategies. Students may analyze case studies or design their own pricing strategy.
Classes on services marketing emphasize the required marketing skills for working in retail and other service industries. The coursework may cover managing a brand, promoting quality customer service, and applying customer-focused management theories to increase customer satisfaction. In addition, many classes survey strategies to increase customer retention.
Organizational Leadership
Organizational leadership courses introduce retail and sales management majors to leadership theories, organizational structures, and research on leadership. The course surveys different global organizations and leaders, and students study the skills required for leadership in a variety of organizations.
Students learn about quality management tools, including quality management approaches, research, and theories. The course may emphasize defining quality for a particular product or service, developing improvement tools for different industries, and methods for measuring quality. Students analyze case studies or create their own quality management improvement plan.
Classes on business sustainability for retail and sales management students cover the environmental impact of different consumer products and services. Students study sustainability as it relates to manufacturing products, transportation and storage, and the sale of products or services. The class may also survey research on sustainability practices.
How Long Does It Take to Get a Bachelor's in Retail and Sales Management?
Typically, earning a bachelor's in retail management degree requires completing 120 credits of general education requirements and specialized courses in the major. Most students require four years of full-time study to complete the degree. Program characteristics, such as a practicum or internship requirement, can add time to the degree, as can the availability of courses. For example, if the program only offers required courses once a year, students may fall behind if they cannot complete the class on time.
Prospective students can choose an accelerated program to complete their degree in less time. Applying transfer credits toward the degree can also shorten the time to completion. For example, some programs let students apply up to 90 transfer credits toward their retail management degree, meaning transfer students can complete their bachelor's degree in one year. Other students prefer a part-time option, particularly those balancing school with work or family responsibilities.
How Much Is a Bachelor's in Retail and Sales Management?
College costs vary widely depending on the institution and the student's transfer credits. Overall, in-state, public schools charge the lowest tuition rates. According to College Board, public colleges and universities cost an average of $9,970 a year for state residents; out-of-state residents pay $25,000 a year. Private school tuition costs over $35,000 a year on average. In addition to the discount for state residents, some institutions also offer lower tuition rates for fully online students.
Tuition makes up only one part of the cost of a retail management degree. Prospective students must also consider fees, technology costs, and living expenses, which can easily add thousands of dollars a year to the cost of the degree. However, prospective students can limit the cost of their degree by pursuing financial aid and transferring credits. Financial aid opportunities such as scholarships and grants offered by professional organizations, schools, and the government can reduce costs. Students can also consider applying transfer credits toward the degree to lower costs. For example, students can complete general-education requirements at a community college with lower tuition rates. Students considering using community college credits should check that they transfer to their chosen four-year program.
Resources for Retail and Sales Management Students
Run by the National Retail Federation (NRF), this career page lists job openings, provides resources on retail jobs, and offers weekly briefs with career advice and job alerts.
The National Association of Sales Professionals offers a career center where job seekers can create a profile, sign up for job posting alerts, and upload multiple resumes. The site also offers resume building advice.
NRF offers several scholarships aimed at college students, including scholarships for students specializing in digital retail or retail and sales management.
A website featuring retail news, insights, and a series on innovative retailers, Retail Insider provides valuable resources to students planning careers in retail management.
A site with resources on business basics, marketing, and careers in business, Business.com offers information for managers and executives in all areas of business.
Professional Organizations in Retail and Sales Management
Retail and sales management majors benefit from joining professional organizations while earning their degree. These national and international organizations provide professional development support, host career centers, and offer scholarships for college students. Professional organizations also offer resources and research, such as white papers and industry standards, that help professionals stay current in the field. By researching and joining professional organizations before graduating, management students begin building career skills while still in school.
A national organization for management professionals, AMA offers seminars, webcasts, and conferences for members. The association also provides professional development resources aimed at students.
Offering consumer research, career resources, and retail standards, NRF provides valuable information for professionals planning a career in retail management. NRF also offers student associations to college students.
This association provides conferences, webcasts, and a membership directory for sales management professionals and students. The site also includes a jobs board, case studies, and white papers
Representing both companies and individual members, PRSM organizes conferences and events for networking opportunities and provides educational resources such as webinars, courses, and conference videos.
College students can connect through FBLA-PBL, creating a professional network through more than 500 local chapters. The organization also offers awards.