Sports Management Careers
With a degree in sports management, you can qualify for a long list of behind-the-scenes careers in the exciting world of athletics. Many coaches, trainers, facilities managers, sports marketing and business professionals, and player agents hold academic backgrounds in this dynamic field. This guide includes detailed information about various sports management careers and how college functions as a key path to entry into this arena.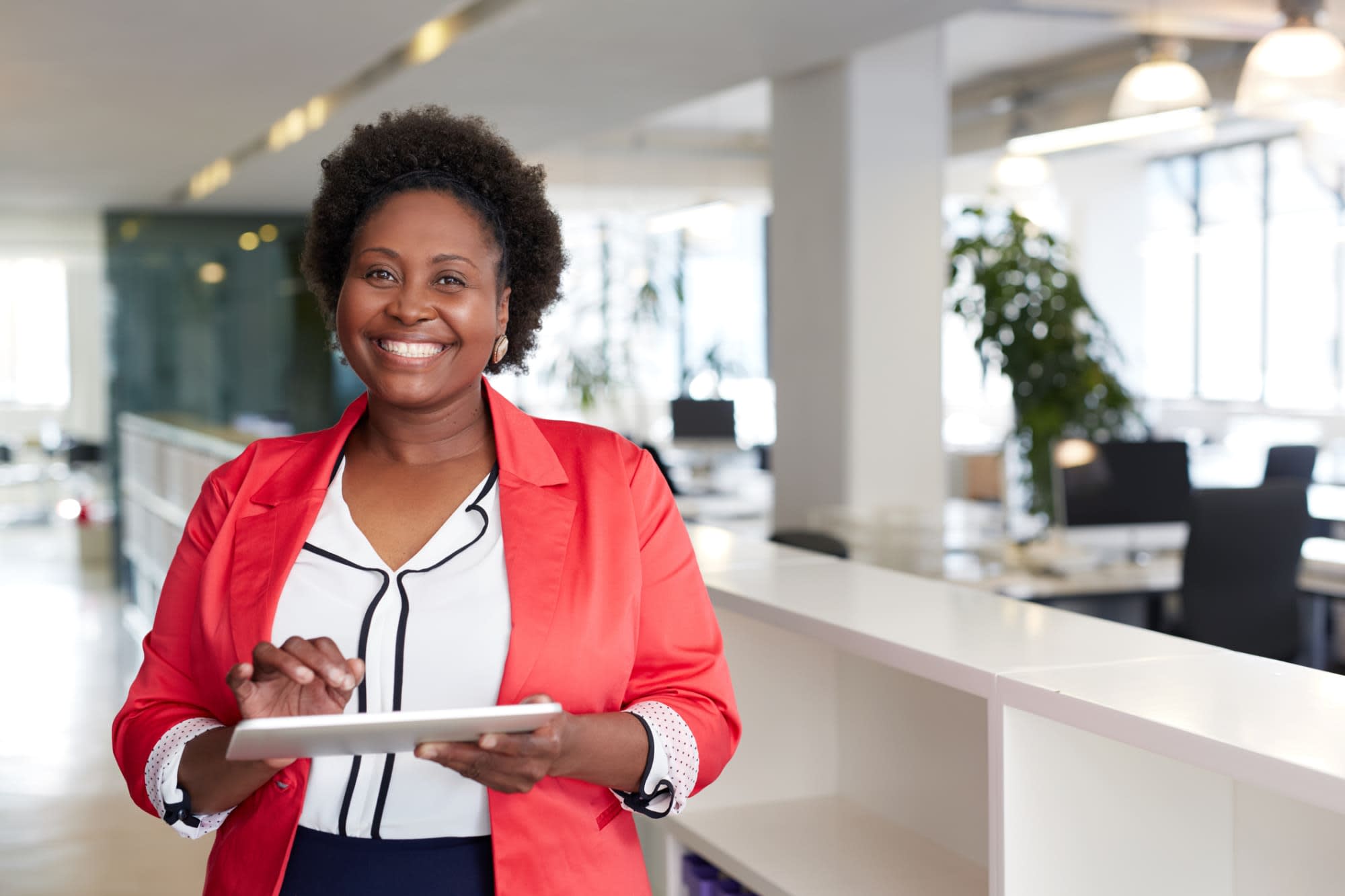 Goodboy Picture Company | Getty Images
Why Pursue a Career in Sports Management?
Sports management is a broad field that includes professionals with many different skill sets. Some work directly with athletes, while others focus on the administrative, marketing, and operational aspects of amateur and professional sports. The aptitudes and abilities of sports management professionals vary by discipline, but they invariably include a passion for the world of athletics and a thorough understanding of the commercial factors that make the sports industry unique.
Beyond love of the game, successful sports management professionals need unwavering dedication and a strong commitment to teamwork. The industry also attracts people driven to win: players might get all the glory, but they represent only a fraction of the organization-wide effort needed to capture championships and build legacies.
Sports Management Career Outlook
Careers in sports management tend to be highly competitive -- especially in the glamorous and high-profile world of major professional team sports. Even so, the industry always has a place for capable, hard-working, results-oriented professionals.
The Bureau of Labor Statistics (BLS) predicts increasing opportunity in this field, projecting that the demand for coaches and scouts will increase by 11% between 2018 and 2028. Career paths in advertising and marketing -- jobs often related to sports management -- are also projected to experience above-average levels of growth over the next several years.
In terms of earnings, the following salary table summarizes average salaries for a few popular careers that students can pursue with a sports management degree.
Median Annual Salary for Sports Management Careers
Job Title
Entry-Level
(0-12 months)
Early Career
(1-4 Years)
Midcareer
(5-9 Years)
Experienced
(10-19 Years)
Athletic Director
$50,070
$51,880
$61,070
$71,910
Athletic Coach
$32,190
$38,970
$44,520
$48,870
Operations Manager
$50,820
$56,920
$64,840
$72,120
Source: PayScale
Skills Gained With a Sports Management Degree
Sports management programs develop valuable hard and soft skills that students will draw on time and again in their future careers. Specifics depend on your area of interest; for instance, sports agents require different knowledge and expertise than facilities managers or sports marketers.
Even so, practically all sports management degrees focus on developing a core set of adaptable and versatile proficiencies. A few of these are described below.
Communication Skills

Careers in sports management depend on effective, well-developed communication skills. At the professional level, sports organizations break down into many different departments, and cross-department communication often needs to be brief, efficient, and precise. People throughout the organization have major demands on their time and must balance many priorities, and strong communicators make everyone's jobs easier.

Decision-Making Skills

At the coaching, organizational, and executive levels, sports management professionals must constantly make difficult decisions. A strong ability to analyze statistical data while still accounting for the human elements that drive athletic performance and the business side of the industry can take you a long way in the sports world.

Analytical Mindset

Digital technologies have brought about changes in the ways professional organizations track and evaluate their player personnel, prospects, and business strategies. Data analytics now represent a major piece of the sports management landscape, and a high level of data literacy can significantly boost your career prospects.

Strong Ethics

Many sports management careers require professionals to make nuanced ethical and moral decisions. Having a strong and principled ethical framework in place can help you cultivate a favorable reputation, especially if you aspire to become a sports agent or work in organizational management.

Systematic Thinking

No matter what branch of sports management you work in, you will function as part of a larger system. Sports organizations consist of many interconnected and constantly moving parts, and you will need to be highly organized and agile as you respond to changing needs.
Sports Management Career Paths
The field of sports management includes many different career paths. Some jobs can be pursued with degrees in more generalized areas, like business administration and marketing, while others require an academic background specifically in sports management. The following list summarizes five popular career paths related to this field.
Player Agent

Player agents are high-profile professionals who negotiate contracts and sponsorship deals for their clients. Many successful agents have backgrounds in contract law or entered the profession after careers as athletes or sports executives. Sports management programs increasingly shape their curricula to reflect the specialized knowledge and negotiating expertise agents need to find success.

Public Relations Manager

Public relations is a critically important aspect of professional sports -- especially in the social media age. Sports PR professionals leverage their deep knowledge of marketing and promotional platforms to help organizations and athletes build and maintain positive public images, which can greatly enhance their profitability and profile.

Event Coordinator

Sporting event coordinators work behind the scenes to identify and secure venues and facilities and create schedules and budgets. In some cases, they also help manage crowds and arrange security and transportation for athletes and their entourages.

Statistician

The digital age has expanded upon traditional approaches to statistical tracking, giving rise to entire departments built around the advanced analysis of statistical data. If you love sports stats and have a knack for numbers, combining sports management training with a statistics-oriented mathematics degree can qualify you for this field.

Facilities Manager

Facilities managers represent a mainstay of the pro sports landscape. These professionals play a critical role in preparing stadiums and arenas to host games and events, ensuring that facilities meet league standards and remain safe and secure for spectators.
How to Start Your Career in Sports Management
Identifying a clear objective is an important first step in building a career in sports management. The field encompasses a myriad of different jobs, many of which draw on dramatically different skill sets. Thus, you must focus your schooling and career preparation on building the proficiencies and aptitudes you will need in your chosen path.
In some cases, an associate degree will suffice as a supplement to more intensive and job-specific training. For example, if you want to be a sports statistician, complementing a bachelor's in mathematics with an associate in sports management can boost your resume. Other paths, including roles in facility management and player development, are more accessible to candidates with a bachelor's or graduate degree in sports management.
How to Advance Your Career in Sports Management
In a high-profile, competitive industry like sports management, networking is one of the most impactful ways you can advance your career after completing your postsecondary education. Strive to expand your network of personal and professional connections at every opportunity, and remember that the skills you develop and the contacts you make by performing well in entry-level positions can pay dividends in your future career.
This section explores and explains tangible, action-oriented steps you can take to boost your career prospects after graduation.
Certifications and/or Licensure
Some careers in sports management demand optional or mandatory licenses or professional certifications. For example, many major pro leagues require player agents to obtain credentials in order to represent athletes. Credentialing processes vary among organizations, but they typically include rigid qualification and testing standards. Some U.S. jurisdictions also mandate that sports agents obtain and maintain separate licenses to represent players that live or work in the state.
Similarly, combat sports, such as boxing and mixed martial arts, also frequently require officials, trainers, coaches, and athletes to obtain state-based licenses to participate in official events. Athletic training is another example of a regulated sports management profession; trainers who work for amateur organizations, such as high school or collegiate athletics leagues, must hold profession-specific certifications, in addition to state-issued teaching licenses.
Continuing Education
Continuing education can be used to supplement a degree in sports management. Continuing education can take the form of informal sessions, such as seminars or open courses, or formal continuing education programs.
Formal programs often lead to certificates of completion and may explore subjects like advanced statistical analytics, e-sports management, facilities management, international sports management, and sports marketing. Alternatively, you have the option to head back to college and upgrade to a higher sports management degree.
Next Steps
Many major sports leagues, teams, and player agencies offer internship opportunities; however, given the high levels of demand for a limited number of available openings, these may be difficult to land and usually entail a highly competitive application process. Thus, no matter what branch of sports management you plan to work in, networking will likely be a critical factor in your career success.
Joining a professional organization can open a lot of doors for students looking to expand their networks. Prominent examples include the Sport Marketing Association and the North American Society for Sport Management.
Where Can You Work as a Sports Management Professional?
People commonly associate sports management careers with professional leagues and teams, and such organizations certainly offer many employment opportunities. However, people who aspire to work in the sports industry can also seek jobs in many other places.
High schools, colleges, and amateur athletics associations all hire sports management professionals in various capacities. Player agencies are another common job setting, as are corporations that own and manage sports arenas, stadiums, and event venues. Thinking outside the box, you could also seek employment with data analytics firms, law firms, and other professional practices that have sports leagues and teams on their client rosters.
Resources for Sports Management Majors
Professional organizations offer invaluable networking opportunities to members, especially through conferences and industry events. Many such organizations offer low-cost or free memberships to students.
Open courseware represents another often-overlooked way to improve your knowledge base and grow your peer network. The resources listed below offer a good starting point if you are looking for ways to develop your career.
Professional Organizations

Sports management requires a combination of coaching and business savvy in order to effectively manage -- or play a part in managing -- a sports organization. A familiarity with athletics, marketing, event planning, accounting, and behavioral psychology can all help sports management professionals enjoy a successful career. Read on to investigate some of the resources a sports management executive can turn to for career development.

North American Society for Sport Management: Formed to encourage scholarly research and professional best practices in sports management, this organization is available to students and working professionals. A jobs board is also available to members.

---

National Association of Collegiate Directors of Athletics: Comprising more than 6,000 collegiate athletic directors, NACDA provides support to professionals, while also offering a number of resources relevant to faculty and students. A mentoring program, internship opportunities, and a jobs board are all available to members. NACDA also sponsors the Disneyland Pigskin Classic football game and Sears' Directors Cup program.

---

National Association for Sports and Physical Education: Formed to provide support for physical education faculty and staff at all education levels, NASPE promotes best practices among its members. Teachers, coaches, trainers, directors, and other faculty can take advantage of academic-focused opportunities or attend NASPE events to learn and network. NASPE funds some programs with grants and recognizes others with awards.

Open Courseware

Open courseware refers to online courses taught by higher learning institutions. Courses are offered free of charge, though some classes may encourage students to seek out additional reading materials that must be purchased.

Sport Media and Culture: Who's calling the shots? - The Open University: This introductory course explores the role that media plays in our cultural appreciation of sports. The creation of sports heroes and the place of sports in popular culture is examined in this five-hour class.

---

Communication for Managers - MIT: This course covers communication skills that are key to management success in any industry, including the sports industry. The curriculum of this graduate-level course covers topics like motivation, persuasion, presentation skills, listening skills and business writing, among other topics.

---

anagerial Psychology - MIT: Another course hosted by MIT, this class is an undergraduate introduction to the psychology of good management. Lecture topics include organizational structure and the latest behavioral research. Students explore ways to tie these concepts together effectively.
Publications
Open Access Journals

Open access journals are free to access. The publications listed below feature scholarly, peer-reviewed articles dedicated to sports management topics.

Journal of Sports Management: Published by the North American Society for Sport Management, this scholarly journal covers current events and trends in the industry. Research and analysis is offered on organizational theory, sport operations, consumer behavior, sponsorship, and numerous other topics related to sports. This journal is published six times per year, though supplemental issues are also released at the discretion of the editorial board.

---

Journal of Physical Education and Sports Management: This peer-reviewed journal publishes original research and current events related to sports management. A recent article analyzed motivational factors that affect student attendance at collegiate sporting events.

---

International Journal of Sport Management, Recreation & Tourism: This refereed journal is a quarterly publication that reports on scholarly research in sports management, leisure, and tourism. Proposed theory, review papers, case studies, and book reviews all serve to inform working professionals in sports management.

---

Journal of Applied Sport Management: Formerly known as the Journal of Sport Administration and Supervision, this publication focuses on the development of academic theory behind the sports industry. To that end, original research and reviews of existing literature are published annually.

---

International Journal of Sports Science: Professionals in all subdisciplines of sports science may find this publication interesting. Articles cover research in the natural sciences related to sports, as well as the social/behavioral sciences and their application in sports management. Recent articles have examined risk perception in paragliders, a methodology to measure the skin of athletes, and the prevalence of injuries among rodeo participants.

Books

Sports Analytics: A Guide for Coaches, Managers, and Other Decision-Makers: Written by Benjamin Alamar -- the founder of the first academic journal in sports management -- this text is a definitive guide to decision-making in sports. Coaches, managers, and athletes can all benefit from adopting these best practices in data analysis.

---

Essentials of Athletic Injury Management: Written for sports practitioners who do not have a medical background, this book discusses short-term management techniques for athletic injuries. Prevention, assessment, and identification are outlined, as are best practices for interacting with players, parents, and medical personnel.

---

Above All Else: A World Champion Skydiver's Story of Survival and What It Taught Him About Fear, Adversity, and Success: Author Dan Brodsky-Chenfield barely survived a harrowing plane crash, sustaining life-threatening injuries. After his recovery, Brodsky-Chenfield became a world-champion skydiver, using lessons he learned during his accident recovery. He shares techniques for success in this memoir.

---

Built to Win: Inside Stories and Leadership Strategies from Baseball's Winningest GM: John Schuerholz took the Atlanta Braves baseball team to the playoffs against ridiculous odds. Together, with co-authors Bob Costas and Larry Guest, Schuerholz shares his sports management secrets and offers tips for career success in the sports industry.

---

Sounders FC - AUTHENTIC MASTERPIECE: The Inside Story Of The Best Franchise Launch In American Sports History: Several unlikely business partners, including a comedian, a minor league executive, and a film producer, created a Major League Soccer franchise that unexpectedly enjoyed serious success. In this book, author Mike Gastineau details the launch of the Sounders Football Club in Seattle, sharing the careful planning that went into each step of the launch.

---

The Mentor Leader: Secrets to Building People and Teams That Win Consistently: Successful NFL coach and Super Bowl winner Tony Dungy shares his secrets to success in this book. Dungy's seven keys of mentoring leadership are detailed, with advice on how to deploy these tips in any aspect of industry, including sports management. Team discipline, coaching mistakes, and persuading players to follow along are just some of the topics discussed in this book.

Online Industry Magazines

Sports Business Journal: This online resource provides sports professionals with valuable information that can be used in their working lives. Breaking news is combined with in-depth weekly features and analysis to cover many aspects of sports business.

---

Great American Media Services - Sports: This site offers three sports titles: Coach & Athletic Director, Winning Hoops, and Training & Conditioning. Coaches, athletes, and athletic directors at all levels can benefit from the insights, information, and strategies discussed in these issues.
Frequently Asked Questions
Is a degree in sports management worth it?

Organizations that employ sports management professionals increasingly seek candidates with specialized rather than general training. Many career paths in the sports management industry are highly competitive, and strong educational credentials can help you stand out when applying for internships and jobs.

Is sports management a good career?

According to Forbes, the North American sports industry was worth approximately $73.5 billion in 2019, marking a 21.5% increase from its 2014 valuation. Media broadcasting rights continue to climb dramatically in value, appreciating at an average annual rate of 7.2%. These trends indicate strong future growth prospects for career-oriented professionals working in the sports world.

What can you do with a sports management degree?

A sports management degree acts as a versatile credential for people seeking to establish themselves in many different career paths. Job options include everything from coaching and player development to the business, marketing, operational, and player representation aspects of the industry.

What jobs are the highest paid in sports management?

Top-level pro sports executives and player agents who represent high-profile professional sports stars can earn millions of dollars, but these jobs are few in number and very difficult to land. More accessible positions with high pay include sports marketing managers and sports attorneys, both of which feature six-figure median salaries.
Read More About Sports Management on BestColleges