Homeland Security Careers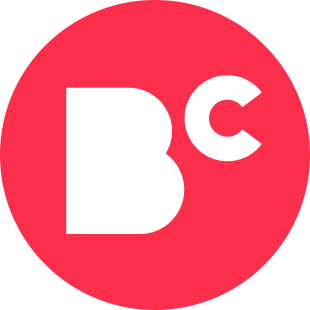 By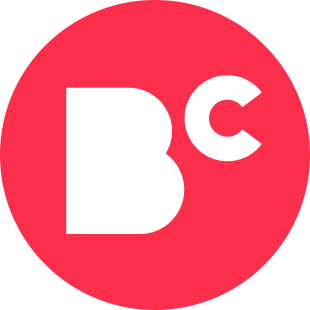 Staff Writers
Writer
The staff writers for BestColleges collaborate to deliver unique, student-driven content on topics such as career development, college life, and college planning....
Updated on April 27, 2023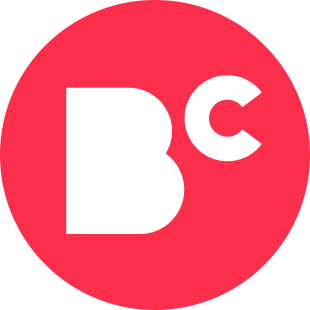 By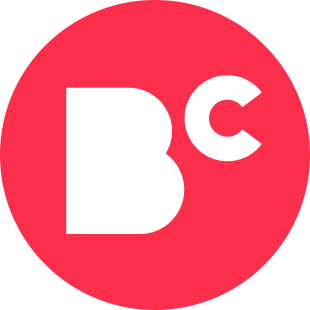 Staff Writers
Writer
The staff writers for BestColleges collaborate to deliver unique, student-driven content on topics such as career development, college life, and college planning....
Updated on April 27, 2023
www.bestcolleges.com is an advertising-supported site. Featured or trusted partner programs and all school search, finder, or match results are for schools that compensate us. This compensation does not influence our school rankings, resource guides, or other editorially-independent information published on this site.
Turn Your Dreams Into Reality
Take our quiz and we'll do the homework for you! Compare your school matches and apply to your top choice today.
Homeland security majors study crisis prevention and management, dealing with issues like border security, cyberattacks, terrorist activity, and financial crimes. Homeland security programs emphasize leadership and problem-solving to prepare graduates for careers that help provide safety at local and national levels.
This guide covers careers in homeland security, including employment information, salaries, and popular industries. Readers can also learn about skills, certifications, and resources that are important for professionals in this field.
Why Pursue a Career in Homeland Security?
Homeland security professionals provide safety and guidance to citizens during crises and day-to-day life. Within the field, professionals can focus on areas like finance, information technology, healthcare, and military operations.
Professionals can also pursue positions within local, state, and national agencies, finding a role that reflects their priorities. For instance, community-focused individuals can work in local positions to help their neighbors.
These professions often come with benefits, such as retirement and medical insurance; however, benefits vary by industry and organization.
Well-suited candidates are determined and compassionate analytical thinkers who can maintain composure and courage during catastrophes. Prospective homeland security professionals should also work well in teams and excel at following and providing direction.
Homeland Security Career Outlook
Salaries and career opportunities for homeland security graduates vary by industry and location.
Specifically, local government agencies have the highest employment levels among relevant industries, and California employees the most protective service workers. The most lucrative location for these professionals is Washington D.C., where they make an average salary of $65,260. Additionally, protective service professionals who work in the natural gas distribution industry and for the postal service — the most lucrative industries in the field — make average wages that exceed $80,000 annually.
Average salary also changes with experience. For instance, experienced information security analysts and intelligence officers earn about $25,000-$35,000 more per year than first-year professionals.
The Bureau of Labor Statistics (BLS) projects increases in many homeland security careers between 2018 and 2028, including police officers (5%), emergency management directors (5%), EMTs (7%), fire inspectors (8%), and information security analysts (32%).
Median Annual Salary for Homeland Security Careers

| Job Title | Entry-Level (0-12 months) | Early Career (1-4 Years) | Midcareer (5-9 Years) | Experienced (10-19 Years) |
| --- | --- | --- | --- | --- |
| Police Officer | $44,350 | $48,380 | $54,130 | $60,780 |
| Information Security Analyst | $59,130 | $67,180 | $81,800 | $94,960 |
| Emergency Management Specialist | $50,170 | $55,240 | $63,810 | $75,520 |
Source: PayScale
Skills Gained With a Homeland Security Degree
Homeland security programs teach students to manage groups of people through crises with compassion and professionalism. These programs also cover ways to prevent and recover from issues like natural disasters, cyberattacks, and border threats.
The following list explores relevant skills in more detail.
Homeland security professionals may need to assemble workers and volunteers, make decisions on security protocols, and calm panic during crises. These individuals may hold managerial positions within organizations like the Federal Emergency Management Agency (FEMA) and the Cybersecurity and Infrastructure Security Agency.
EMTs, firefighters, and police officers assist people who are enduring physical, emotional, and mental trauma. Compassionate workers should provide care that matches each person's situation, with consideration to their cultural, psychological, and physical needs.
Research skills help homeland security professionals identify issues that need attention and come up with methods for dealing with security threats. Homeland security research may involve developing organizational adaptations that prevent or react to issues like natural disasters, cyberattacks, fraud, and border threats.
Homeland security professionals solve problems related to infrastructure challenges, law enforcement, and border security. These workers must assess options to determine how to best ensure public safety. Some professionals, including firefighters and EMTs, must make these decisions on the spot.
Crises are often time sensitive and require quick responses. Homeland security issues like cyberthreats, natural disasters, and terrorist attacks all require instant action.
Communication skills help homeland security professionals work in teams to respond to crises. Professionals in the field may also use communication skills to build campaigns that encourage public safety and issue statements to calm panic during disasters and emergencies.
Homeland Security Career Paths
Careers in homeland security can be found in several different areas and industries. Due to this diversity, students should choose programs that offer courses that are related to their preferred career and industry.
Law Enforcement
Law enforcement professionals prevent and react to crimes by patrolling neighborhoods, making arrests, and investigating crime scenes. They work at the city, state, and federal levels. Additional responsibilities include writing reports on criminal activity and testifying during court proceedings.
Emergency Management
Emergency management professionals determine effective responses to emergencies like hurricanes, earthquakes, and terrorist attacks. Their responsibilities include communicating with emergency and healthcare officials and distributing resources. These professionals can work for the state or federal government, healthcare facilities, and school systems.
Cybersecurity
Cybersecurity specialists make decisions that protect companies' computer systems and networks from theft and sabotage. They install software, make technology upgrades, and run tests to determine network security. Analysts must also defend against and investigate cyberattacks.
Military Defense
Military defense roles include positions with the U.S. Army, Navy, Marines, Air Force, and National Guard. Professionals often begin careers in combat, where they handle weapons and military vehicles during conflicts.
Economic Security
Economic security professionals protect U.S. finances by preventing fraud and counterfeiting. These professionals may also locate and impede funds that assist terrorists and money laundering groups. Additional tasks involve overseeing international trade and upholding intellectual property rights.
Immigration and Customs
These professionals oversee administrative details related to immigration. Responsibilities may include approving visas and applications for citizenship through naturalization. They also gather intelligence and ensure border security against illegal weapons, drugs, and terrorists.

[/accordion]
How to Start Your Career in Homeland Security
Many homeland security careers require only a high school diploma. Examples include firefighters, police officers, and hazardous materials removal workers. However, these positions require significant on-the-job or academy training.
Pursuing an advanced education can increase your career options in the field. For example, EMTs must complete medical training programs, and emergency management directors and information security analysts must hold at least a bachelor's degree to qualify for most positions.
Other homeland security careers relate to areas like public relations, financial management, and administrative services management. Most organizations insist on a bachelor's for these positions.
Graduate degrees may also help students earn advanced positions. The Federal Bureau of Investigation (FBI), for instance, requires that special agents have either two years of fieldwork or one year of fieldwork and a graduate degree. Advanced degrees also help applicants stand out from competition, even if the position does not explicitly require a master's or doctorate.
Associate Degree in Homeland Security
An associate degree qualifies you for many entry-level roles in homeland security. Most full-time students graduate in two years, although part-time students may need up to four years to earn their degree.
In addition to general education coursework in subjects such as English composition and psychology, associate programs in homeland security provide foundational instruction in areas like terrorism response operations, crisis communications, and organizational and facility security.
Many community colleges hold transfer agreements with public colleges and universities in their state, making it easy to transfer credits if you plan to continue your education and earn a bachelor's degree.
What Can You Do With an Associate in Homeland Security?
Police officers respond to emergency calls, patrol neighborhoods, and conduct traffic stops. Officers with an associate degree and several years of experience may also earn promotion to ranks like corporal or sergeant, which come with more supervisory and/or investigatory responsibilities.
Salary: $65,170
Firefighters extinguish fires and respond to other emergencies, such as auto accidents. They must also maintain equipment, draft reports on emergency incidents, and participate in ongoing readiness training. While generally not required for entry-level positions, an associate degree can help you advance in rank.
Salary: $50,850
Correctional officers supervise inmates in jails and prisons, enforce rules, and conduct safety and security inspections. They may also oversee the transportation of inmates to court appearances or to other facilities. Some states allow aspiring correctional officers with an associate degree to complete an abbreviated period of on-the-job training.
Salary: $45,300
Source: BLS
Bachelor's Degree in Homeland Security
Earning a bachelor's degree in homeland security enables you to take on jobs such as emergency management director and information security analyst. Most bachelor's programs consist of 120 credits, and full-time students typically earn their degree in four years.
Undergraduate students majoring in homeland security often explore topics like emergency and disaster incident command; law enforcement intelligence applications; and chemical, biological, and radiological hazards. Students may also choose a concentration, such as immigration security, to prepare for specific careers.
Finally, most programs require or strongly encourage learners to complete an internship to develop practical experience in a homeland security setting.
What Can You Do With a Bachelor's in Homeland Security?
Source: BLS
Master's Degree in Homeland Security
A master's degree in homeland security can help prepare you for supervisory and specialized roles. For example, you can serve as the director of a cybersecurity office or as a senior intelligence analyst for the National Security Agency.
Master's programs offer advanced instruction in subjects like unconventional threats to homeland security, critical infrastructure vulnerability analysis, and strategic planning and budgeting in the public sector. Graduate students who hope to continue their education at the doctoral level often follow a research track, completing data analysis courses and writing a thesis. More practice-oriented programs may require students to complete a field-based capstone project.
What Can You Do With a Master's in Homeland Security?
Sources: BLS and PayScale
Doctoral Degree in Homeland Security
To teach or conduct research at a college or university, you must generally have a doctoral degree. A doctorate can also help you develop the expertise needed for senior leadership roles in the public sector, such as director-level positions in the fields of immigration and customs enforcement.
Completion times vary, but most full-time doctoral students graduate in 4-7 years. Participants typically begin with 2-3 years of coursework, taking classes in areas like public health and emergency planning; homeland security enterprise; and risk, resilience, and innovation in security policy. They must then pass a comprehensive examination before formally beginning the dissertation process.
After receiving approval of their dissertation proposal from their faculty advisor, doctoral candidates conduct original research and analyze multiple sources of existing data. They then summarize their methodology and findings in a written document — usually around 100-200 pages in length. Finally, to earn their doctorate, students must defend their dissertation before a faculty committee.
What Can You Do With a Doctorate in Homeland Security?
Postsecondary Teacher (Criminal Justice and Law Enforcement)
Postsecondary teachers instruct students at colleges, universities, and professional schools. They may also advise learners and perform other administrative tasks, such as chairing a criminal justice or homeland security department. A master's may qualify you to teach at some community colleges, but most four-year institutions require professors to hold a doctorate in their area of expertise.
Salary: $62,860
Top executives in the public sector may serve as mayors, city managers, county officials, or governors. These executive officers must draft departmental budgets, oversee government personnel, and create policies in conjunction with legislative bodies. A doctorate in homeland security may help public executives demonstrate their capacity to lead during times of crisis.
Salary: $104,690
Source: BLS
How to Advance Your Career in Homeland Security
Professionals who want to pursue certain homeland security careers may need to earn a license or certification. These credentials often require education and field experience and focus on a specific area, such as EMT certification.
Earning advanced degrees in relevant fields can also assist with career advancement. For example, a finance degree prepares graduates for auditing and budget analysis positions, and information technology degrees prepare students for cybersecurity careers.
General degree and certification areas that can help with advancement include business, human resources, and management.
Certifications and/or Licensure
Common certifications for homeland security careers include the certified homeland protection associate and certified homeland protection professional credentials. However, some homeland security positions require a career-specific license or certification.
Firefighters, for example, may need emergency medical technician certifications. Emergency management directors may also need certification. EMTs and private detectives must hold licenses in most areas.
Hazardous materials removal workers may need state or federal licenses or permits related to a specific waste product. These credentials usually require an exam and relevant training.
Professionals can also pursue certifications to build skills and qualifications for career advancement. Examples include certifications for financial crime investigation, computer hacking forensic investigation, and hostage negotiations and crisis intervention.
Continuing Education
Some homeland security certifications and careers require continuing education training. These opportunities help professionals stay current with technologies and homeland security threats and laws.
Some states offer formal continuing education options. Professionals can also attend training through organizations like FEMA. FEMA training explores topics like emergency management and first response.
Additionally, the Center for Homeland Defense and Security delivers self-paced courses on current events, counterterrorism, research, and transportation security. The Department of Homeland Security (DHS) also helps professionals find fellowships, which can lead to career advancement.
Some professionals decide to return to school, earning a certificate or advanced degree from a college or university. However, certifications often provide more focused and current information than college programs; depending on your target job, these credentials may hold more weight with future employers.
Next Steps
Homeland security professionals must stay current with various technologies, resources, and concerns to prevent and manage crises. Professionals can stay current by engaging in continuing education, which also helps them renew certifications.
Professionals can also connect with homeland security organizations that host conferences, seminars, and meetings. These events allow members to network and learn from each other's experiences. Attendees can also participate in workshops and seminars.
Professionals should subscribe to homeland security magazines and journals and consider training and fellowship experiences related to their careers. They can also subscribe to get email updates from the DHS on homeland security news and follow organizations like the DHS and FEMA on social media.
How to Switch Your Career to Homeland Security
Professionals in different fields who want to pursue homeland security careers may need to pursue new degrees, certifications, and/or training. Firefighters and police officers, for example, need academy training, and fire inspectors may need a related certification.
However, many degrees can satisfy educational requirements for homeland security positions. For example, public health or business graduates can earn positions as emergency management directors, and criminal justice professionals and social workers can often find work as probation officers.
Professionals who transition into careers in homeland security should choose jobs that are related to their area of expertise. Accounting graduates can work as auditors, and communication professionals can become public affairs specialists. Foreign language professionals may excel in border protection and patrol.
Additionally, cybersecurity, economics, and environmental studies graduates can all easily transition into roles related to homeland security.
Where Can You Work as a Homeland Security Professional?
Homeland security professionals can work in several fields, including law enforcement, cybersecurity, healthcare, and emergency management. They can work in the public and private sectors.
Industries
Industries that hire homeland security professionals can be found at the local, state, and national levels. For example, these professionals work for city police stations, state governments, and federal agencies like the FBI.
Read on for more information about different homeland security industries.
Local Government, Excluding Schools and Hospitals
Local government workers include officials serving at the county, city, or municipality level. They may deal with local policing, court systems, public transportation, public works, and emergency services. Career titles include mayor and city councilmember.
Average Salary: $62,040
Investigation and Security Services
These professionals investigate and analyze crimes like fraud, human trafficking, and cyberattacks. Employers include Immigration and Customs Enforcement, the Drug Enforcement Administration, and the FBI.
Average Salary: $32,740
This federal branch enforces laws created by the legislative branch. The DHS operates as an arm of the executive branch, addressing issues like transportation, emergency management, and national protection.
Average Salary: $69,800
Advertising, Public Relations, and Related Services
These professionals develop campaigns that increase local or national security, such as If You See Something Say Something. These campaigns offer tips for dealing with national emergencies or preventing dangers like child abduction.
Average Salary: $69,590
State Government, Excluding Schools and Hospitals
State officials include governors, attorney generals, and legislators who are responsible for representing and ensuring the well-being of residents. These professionals may also manage housing or emergency service programs.
Average Salary: $58,640
Source: BLS
Locations
California, New York, Florida, and Texas hire the most homeland security professionals among states in the U.S., while states like Alaska, Montana, North Dakota, and Vermont hire fewer than 10,000 workers.
A worker's location also impacts their earnings. Protective service professionals in the District of Columbia, Alaska, California, and Washington earn the highest average annual salaries, with wages surpassing $60,000 per year.
Professionals should also consider location when calculating how much their homeland security degree is worth. Alaska, for example, pays more than most states, but it does not have as many career opportunities. Texas, on the other hand, employs nearly 300,000 homeland security professionals, but its average salary is under $50,000.
Interview With a Homeland Security Professional
Steve Muntean
Steve Muntean is an investor leading the charge for innovation in the security services sector with his company, Overwatch Capital. Prior to working at Overwatch Capital, Steve was a state police lieutenant with a focus in homeland security. He has a master's in homeland security from American Military University.
Why did you decide to pursue a career in homeland security?
A career in homeland security offered a variety of public and private sector opportunities, typically in a specialized sector. I obtained specialized skills throughout my tenure in law enforcement; however, I realized I did not have the global and cross-functional education that a degree in homeland security provided.
Is it something that you were always interested in?
Yes. I was always interested in helping people, and what better way to protect your homeland than as a homeland security professional?
How is a homeland security program different from other college majors?
The cohort of classmates and professors typically are passionate about the topic and have a sense of purpose associated with the major.
What was the job search like after completing your degree?
I was fortunate enough to already have a role upon graduation. Based on my experience, students have opportunities in both the private and public sectors, which can offer rewarding and long-term career opportunities.
Is homeland security a versatile degree? Or one that has a clear career path?
Homeland security is very versatile. For example, graduates from my class entered or were already employed with domestic agencies such as FEMA, the CDC, the United States Military, and several intelligence agencies.
Is your career path typical of someone who graduates with a homeland security degree?
I would not say there is a "typical" path with a degree in homeland security. It is very cross-functional, and depending on your specific focus, the opportunities are endless in both private and public sectors.
What is the most enjoyable aspect of your job? The most challenging?
The most enjoyable aspect is having the opportunity to help people and save lives. The most challenging is the 24/7 operating tempo in most roles.
What advice would you give to students considering a degree and career in homeland security?
Make sure the global topic -- homeland security -- is something you are passionate about. Having the opportunity to pair a minor, undergraduate major, or graduate degree with something more specific is beneficial. For example, if you are interested in an intelligence career and your undergraduate degree is in homeland security, consider a minor in accounting.
Resources for Homeland Security Majors
Homeland security majors can read relevant journals and magazines or join professional organizations to learn more about the field. These resources may connect learners with webinars, events, certifications, and continuing education opportunities.
Read on for more information about resources for homeland security students.
Professional Organizations
National Emergency Management Association: NEMA is a professional association for emergency management directors and related personnel. The association organizes two annual forums, hosts a digital document library and career center, and convenes working committees on topics like private sector coordination and homeland security legislation. NEMA also provides in-person training for new state emergency directors.
---
International Association for Counterterrorism and Security Professionals: IACSP provides information and educational resources to homeland security and counterterrorism professionals around the globe. In addition to publishing a news blog and scholarly journal, the association hosts conferences centered around topics like the changing landscape of asymmetric threats and the use of social media in law enforcement.
---
International Association of Law Enforcement Intelligence Analysts: Founded in 1981, IALEIA is now the largest professional organization for law enforcement analysts. The association offers professional certification, in-person and online training, and online toolkits to help members build an intelligence unit and encourage interagency cooperation. IALEIA also administers a mentorship program and provides scholarships to homeland security students.
---
International Association of Fire Chiefs: The IAFC represents firefighting and emergency response leaders. The association provides scholarships to support continuing education; administers an international fellows exchange program; and hosts online resources covering subjects like wildfires, the handling of hazardous materials, and communications.
---
Federal Law Enforcement Officers Association: FLEOA represents roughly 26,000 law enforcement officials working with more than 65 federal agencies. While the association primarily conducts lobbying and advocacy efforts, FLEOA also disseminates news and policy updates, offers retirement planning services, and provides financial support to members and their families through the FLEOA Foundation.
---
National Sheriffs' Association: NSA provides education and training to sheriffs, deputies, and other public safety professionals. Additional membership benefits include insurance coverage, a subscription to the association's bimonthly magazine, access to a national database of law enforcement job opportunities, and admission into professional development and networking events around the country.
---
Global Society of Homeland Security Professionals: GSHSP offers five levels of certification for homeland security, law enforcement, and emergency response personnel. To prepare candidates for certification exams, the society also provides online training on subjects such as the darknet, narcotics field testing, and the assessment of school-based threats. GSHSP also offers free professional development webinars.
Criminal Justice Magazine: The American Bar Association publishes this magazine quarterly. The magazine addresses news and policy issues related to the field and provides articles on topics like judiciary processes and mental health. Readers can explore Supreme Court cases, trial strategies, and reviews of criminal justice books.
---
The Counter Terrorist Magazine: Security Solutions International offers this magazine for free. The publication explores terrorist and gang organizations, along with police and military responses to terrorism and border security threats. Additional topics include technology for preventing/countering terrorism and emergency medical procedures.
---
Homeland Security Affairs: The Naval Postgraduate School Center for Homeland Defense and Security delivers this peer-reviewed publication. Readers can access free articles about national security topics like policy, border management, cybersecurity, and agency organization. The journal also publishes book reviews and accepts submissions from homeland security professionals and experts.
---
Homeland Security Today Magazine: This magazine examines concepts like border patrol, climate security, cybersecurity, counterrorism, human trafficking, and emergency preparedness. The publication reports on current events related to national security. The magazine's editorial board includes past and present members of the DHS, ICE, the Transportation Security Administration, and the Coast Guard.
---
Security Magazine: Security Magazine publishes articles and news reports that relate to homeland security legislation and leadership. Articles also examine topics such as election security, risk management, cybersecurity, and the impact of crises on national security. The publication also addresses smaller security concerns, like fire alarms for businesses.
---
Security Today: This publication examines security for settings like arenas, campuses, and hospitals, along with national policy changes that impact security. Readers can also review controversial security topics, like facial recognition and video surveillance, as well as data storage tips that provide identity protection.
Frequently Asked Questions About Criminal Justice Careers
Is a degree in homeland security worth it?
It depends. Homeland security professionals must work long hours, but they can earn above-average annual salaries. Like many careers, homeland security professionals tend to earn higher wages as they gain experience and complete more advanced degrees.
What degree is needed for homeland security?
Some homeland security roles only require a high school diploma, such as police officers, correctional officers, and firefighters. Positions like emergency management directors and correctional treatment specialists require a bachelor's degree. Some advanced positions require graduate degrees.
Is homeland security a good career?
Careers with homeland security degrees may appeal to people who thrive when creating safe and reliable environments for others. To be good at their jobs, homeland security professionals must be empathetic and courageous, as well as good problem-solvers. These careers offer personal and professional satisfaction and generally provide medical insurance and retirement plans.
How do I get a job in homeland security?
Careers for a homeland security major often require specific training and certification, in addition to a postsecondary degree. Students should research their intended career to determine the exact requirements.
What do homeland security jobs pay?
Salary potential varies by position, location, and industry. However, DHS employees earn an average annual salary of around $77,000, with upper-level employees earning six figures.
Read More About Homeland Security on BestColleges