English Careers
Don't underestimate the power of an English degree! Learn more about some of the best careers for those with a knack for writing and critical thinking.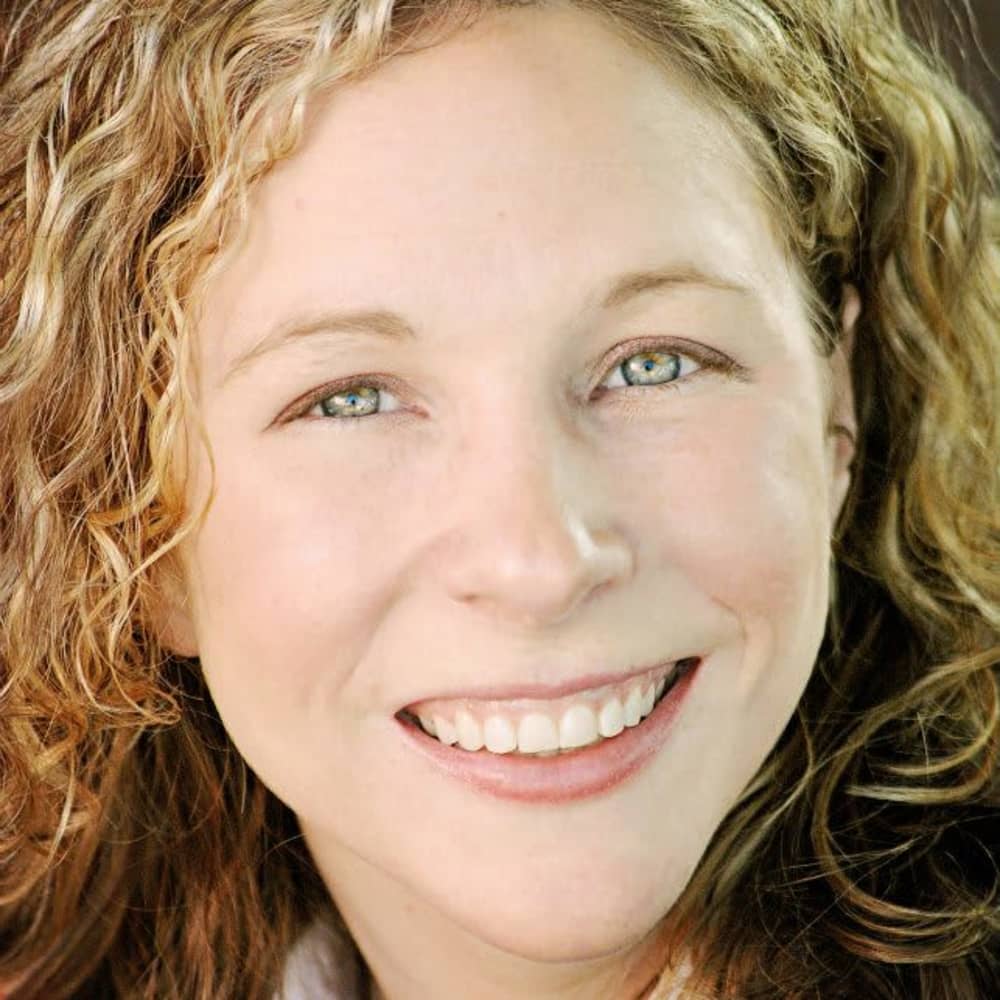 By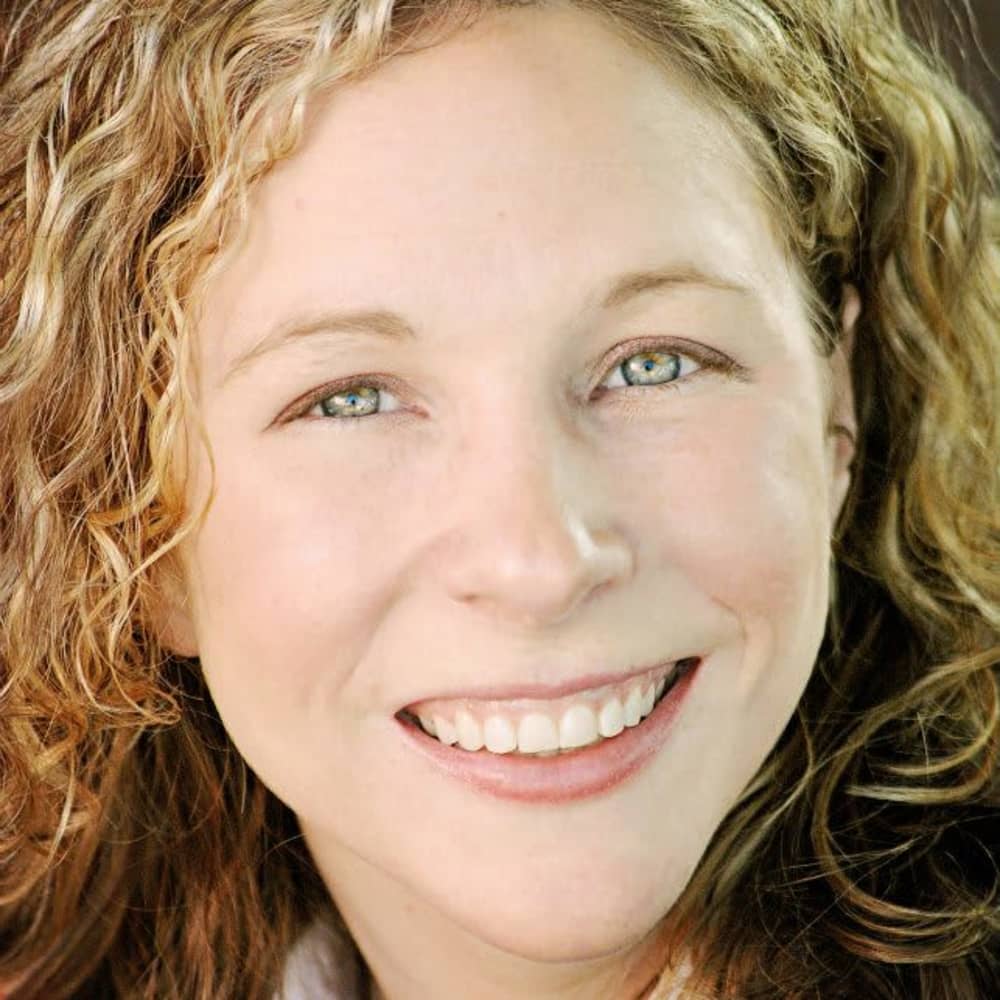 Heather Mullinix
Writer
Heather Mullinix is an award-winning journalist and writer living in Tennessee. She writes about education, government, healthcare, and the outdoors. She graduated from Tennessee Technological University with a bachelor's degree in journalism....
Updated on April 21, 2023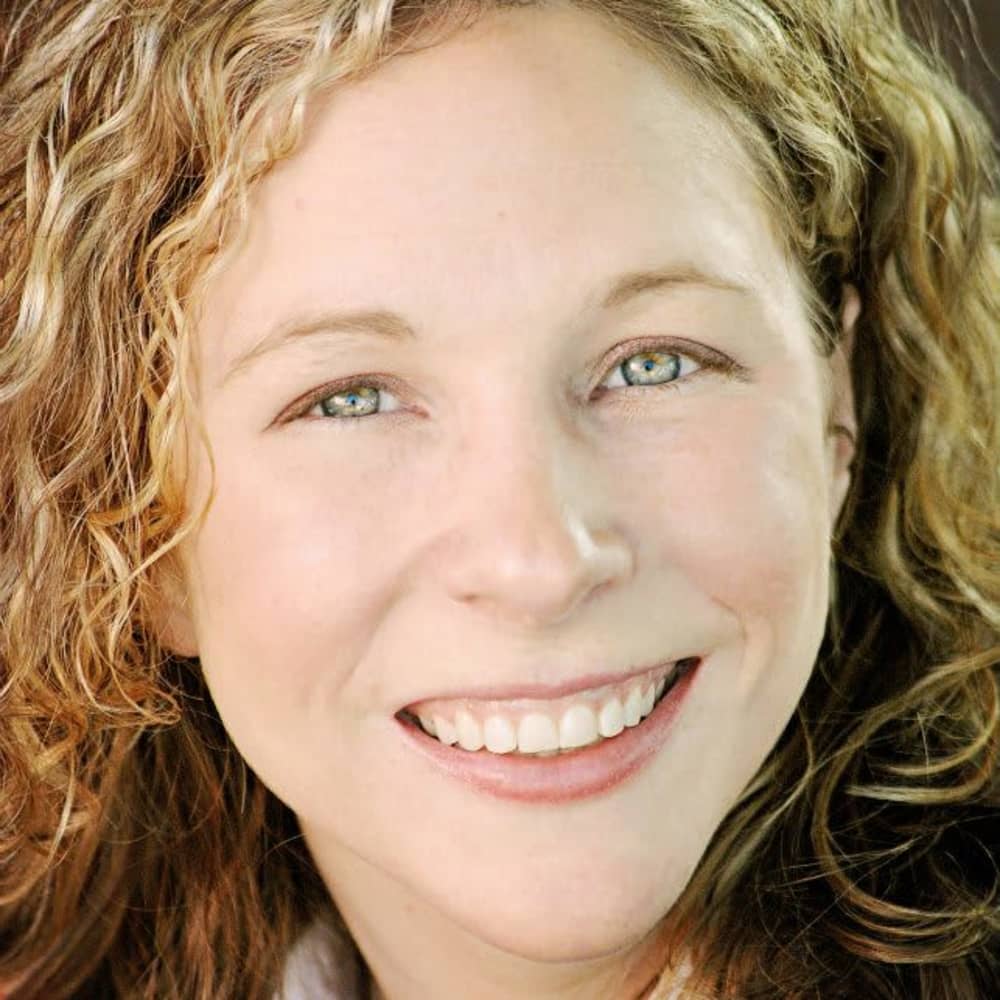 By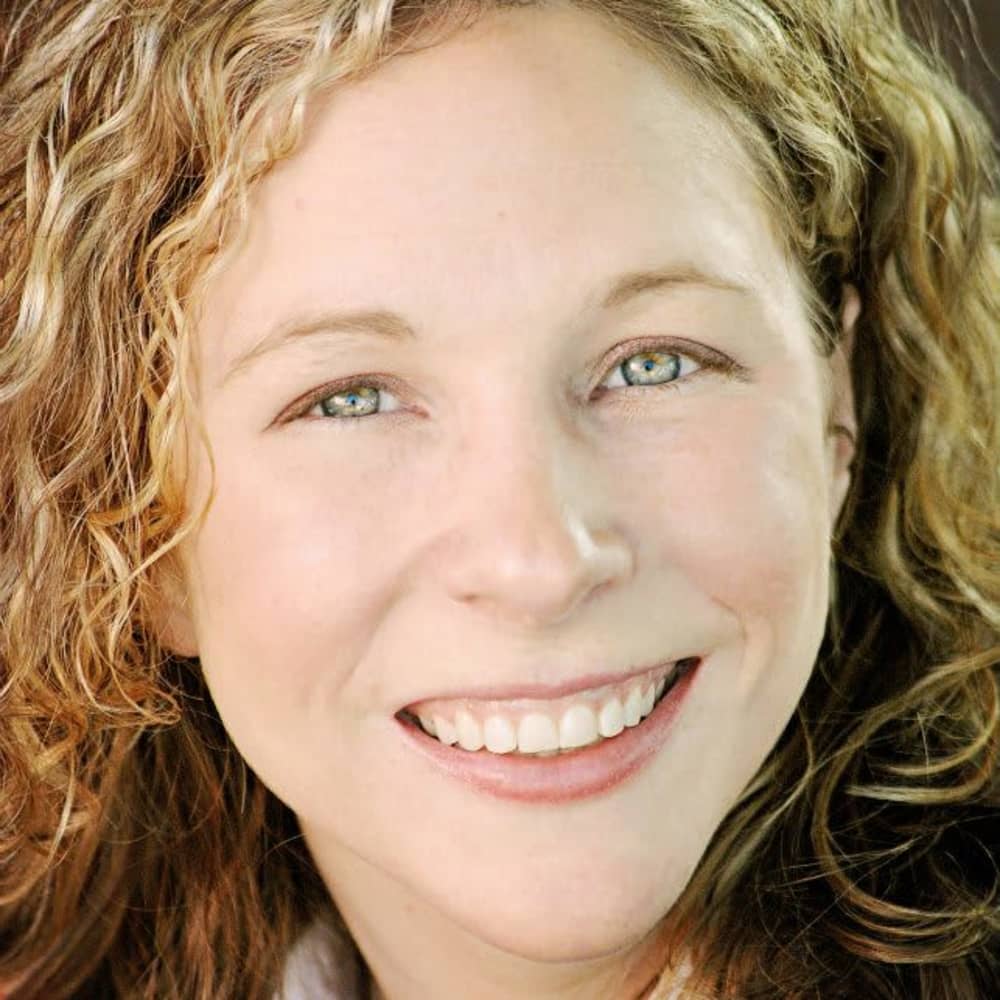 Heather Mullinix
Writer
Heather Mullinix is an award-winning journalist and writer living in Tennessee. She writes about education, government, healthcare, and the outdoors. She graduated from Tennessee Technological University with a bachelor's degree in journalism....
Updated on April 21, 2023
www.bestcolleges.com is an advertising-supported site. Featured or trusted partner programs and all school search, finder, or match results are for schools that compensate us. This compensation does not influence our school rankings, resource guides, or other editorially-independent information published on this site.
Turn Your Dreams Into Reality
Take our quiz and we'll do the homework for you! Compare your school matches and apply to your top choice today.
Careers for an English major include options beyond writing and teaching. English students become experts in communication, analytical thinking, and problem-solving. As a result, graduates can pursue careers in business, law, and nonprofit administration.
This guide explores some of the career opportunities available to graduates with an English degree, as well as educational paths and professional development resources.
Why Pursue a Career in English?
English students need a love of the written and spoken word. English programs explore literature, contemporary fiction and nonfiction, and rhetoric. English courses develop an eye for detail and the ability to create and support arguments using text.
Literature offers an examination of the human condition, and studying historical and contemporary literature helps readers understand others' experiences. Lectures and class discussions build skills in active listening, reading comprehension, and critical thinking.
Students learn the craft of writing and developing a writing process. Some schools offer programs in creative writing, journalism, and new media storytelling that further develop writing abilities.
Featured Programs in English
Learn about start dates, transferring credits, availability of financial aid, and more by contacting the universities below.
English Career Outlook
According to the Bureau of Labor Statistics (BLS), writers and authors earn a median annual salary of $63,200. However, income varies depending on writers' experience and field. The chart below shows the salary potential for several popular careers with an English degree. Some roles may require additional training.
The BLS projects a decline in employment for authors and writers through 2029. Job seekers should expect stiff competition for employment, with on-the-job training, experience, and education impacting career opportunities.
Location can also impact job opportunities. California and New York house the most writers. However, technology makes it possible for successful writers to work anywhere they have a computer and internet access. According to the BLS, 61% of writers and authors work for themselves, juggling multiple freelance projects for various clients.
Median Annual Salary for English Careers

| Job Title | Entry-Level (0-12 months) | Early Career (1-4 Years) | Mid Career (5-9 Years) | Experienced (10-19 Years) |
| --- | --- | --- | --- | --- |
| Freelance Writer | $35,000 | $33,970 | $30,171 | $45,000 |
| Editor | $38,980 | $47,860 | $55,270 | $59,860 |
| High School Teacher | $40,940 | $43,550 | $48,990 | $55,700 |
| Editorial Director | N/A | $69,720 | $86,000 | $97,890 |
Source: PayScale
Skills Gained With an English Degree
English majors develop valuable skills applicable to many career paths, including communication, critical thinking, organization, research, and writing. Students hone these skills through discussions, essays, and research papers.
Graduates refine their skills throughout their careers by completing additional training and earning certifications. The following list describes more about these skills and their importance to English professionals.
Students majoring in English focus on improving their reading, writing, and speaking skills. With excellent communication skills, graduates can successfully market themselves to potential employers who may not have initially considered hiring them.
Critical Thinking
Employers value applicants with highly developed critical thinking skills. By analyzing literature, English majors hone these capabilities. These applicants can view an issue from multiple angles and suggest appropriate solutions.
Organization
Employers in many industries value organized employees who stay on task, meet deadlines, and successfully manage projects. English majors can improve their organizational skills by maintaining a professional calendar, investing in organizational materials or applications, and volunteering to lead groups of peers when taking part in class projects.
Research
English majors write many research papers. Therefore, they understand how to research topics and turn that research into written reports. Some jobs for English majors may ask applicants to provide an example of their research ability. Once hired, employees can put these skills to work by creating projects like whitepapers and website copy.
Writing
Many employers stop reading applicants' resumes if they discover writing and grammatical errors. As such, English majors who perfect their writing and grammar skills have an advantage over other applicants.
English Career Paths
English majors can often select a concentration that leads to a specific career path. At the bachelor's level, learners can take some specialized courses exclusive to their concentration. In these courses, students learn with like-minded peers and form many of their first professional relationships.
These courses appear more frequently at the master's and doctoral level, when students further refine their concentration to match their interests and career goals. Below, you can learn more about popular concentrations available to English majors.
Creative Writing
Creative writing courses ask students to write original short stories, poems, and creative nonfiction. Students who excel in these courses often go on to publish their work in professional magazines and journals. Many graduates who concentrate in creative writing work in fields such as marketing, advertising, and sales. These industries need creative thinkers who can hook and engage potential customers and clients.
Literature and Cultural Studies
In this concentration, students explore the relationships between literature and culture. Many students who select this concentration double major in a field such as history or political science. Students who excel in a literature and culture concentration often become teachers, professors, or researchers.
Film Studies
Students in this concentration examine scripts and film techniques to gain a better appreciation for the medium. After graduation, students who concentrate in film studies often go on to film school or become screenwriters.
Rhetoric
Rhetoric involves persuasive speaking and writing. Students concentrating or majoring in this area often join debate teams or other clubs at their school where they can practice their rhetorical skills. Learners who are talented in rhetoric may excel in law.
Gender Studies
Gender studies is an interdisciplinary field covering topics such as feminism and LGBTQ+ studies. Learners in this concentration analyze texts, perform research, and write papers. After graduation, English majors with a concentration in gender studies often work at nonprofits and other organizations that promote gender equality.
How to Start Your Career in English
Careers available to English majors vary based on skill set and level of education. A bachelor's degree is the minimum level of education required to work in many positions. Graduates often need to complete additional education and training to advance into management-level positions.
Some companies and organizations pay for employees to earn a master's degree if they agree to stay with the company for a certain period of time.
In addition to marketing, many English majors who graduate with a bachelor's or master's teach at the primary or secondary level. Others work as fact-checkers, writers, and proofreaders. After gaining experience, some English majors become self-employed freelance writers.
Associate Degree in English
Graduates with an associate degree in English can work in many fields. Although these jobs pay less than positions reserved for graduates with bachelor's or master's degrees, professionals with an associate degree can still advance up the corporate ladder to more lucrative positions.
If you begin working after earning your associate degree in English, you may also decide to return to school later to earn your bachelor's degree. When attending interviews, ask potential employers if they provide employees with incentives for earning advanced degrees.
What Can You Do With an Associate in English?
Source: PayScale
Bachelor's Degree in English
Earning a bachelor's in English can open the door to more job opportunities and increased earning potential. Students in bachelor's programs complete a well-rounded liberal arts education that includes many advanced English courses.
What Can You Do With a Bachelor's in English?
Source: PayScale
Popular Online Bachelor's in English Programs
Learn about start dates, transferring credits, availability of financial aid, and more by contacting the universities below.
Master's Degree in English
Professionals with a bachelor's degree often return to school to advance their career and increase their salary potential. Many learners go on to earn a master's in English, while others earn a master's in a more specialized field such as technical writing or law.
In addition to honing their general writing and editorial skills, master's students can pursue concentrations in areas such as research, rhetoric, or a specific period of literature. Students who earn a master's degree often go on to earn a doctorate in English or work as a community college lecturer.
What Can You Do With a Master's in English?
Source: PayScale
Popular Online Master's in English Programs
Learn about start dates, transferring credits, availability of financial aid, and more by contacting the universities below.
Doctoral Degree in English
A doctoral degree is the terminal degree in the field. Most students who pursue a doctorate in English plan to work as professors, department chairs, or in other lucrative positions at the collegiate level.
What Can You Do With a Doctorate in English?
Source: PayScale
Frequently Asked Questions About Careers in English
Is an English degree worth it?
It depends on your career goals and ability to adapt to different jobs. An English degree teaches you to think critically, carefully organize your thoughts, and write an effective defense of your observations. These skills can serve you well in a variety of careers, including publication, education, and business.
What kind of jobs can you get with an English degree?
Many industries need good communicators. Careers with an English degree may include marketing for a company, teaching at a university, or writing a novel. Approximately 61% of writers operate their own writing businesses. They enjoy the freedom of flexible scheduling and the ability to write wherever they have a computer and internet connection.
Is there a demand for English majors?
It depends on your chosen career. The BLS projects a decline in demand for authors and writers, but the organization does project 7% job growth for technical writing employment between 2019 and 2029. The BLS also projects 9% job growth for postsecondary teachers during the same period.
How much do English majors make?
Writers and authors earn a median annual salary of $63,200. With their understanding of complex terminology and processes, technical writers command a median annual salary of $72,850. Postsecondary teachers earn a median annual salary of $79,540 per year. Experience, subject matter expertise, and education can all impact your earning potential.
Industries Where Can You Work as an English Professional?
Many industries need the analytical and communication skills that English professionals bring to their work. Writing, organization, and critical thinking remain highly valued skills across the workforce. Several industries also need professionals proficient in proofreading and editing in order to refine products and create high-quality content.
The industries listed below offer examples of careers in English and their respective salary potential. Some of these industries, like education, require specific training and licensure. Some industries may hire English graduates to work in their marketing departments. Others make use of broad writing and communication skills.
Source: PayScale
Popular English Programs
Learn about start dates, transferring credits, availability of financial aid, and more by contacting the universities below.
How to Advance Your Career in English
Careers in English offer advancement opportunities through advanced degrees, professional development courses, and independent training. Many writing careers depend heavily on a professional writing portfolio that demonstrates the quality and variety of candidates' work.
Some careers, such as postsecondary teaching, require a minimum of a master's degree in English. You should consider those requirements when plotting your educational path. Some English careers may only require a short series of courses to learn new skills. Professional certificates that demonstrate your abilities can also enhance your resume.
Read on to learn more about each of these options.
Certifications and/or Licensure
Teaching English at the middle school or high school level requires a teaching license from your state's department of education. Typical requirements include a bachelor's degree, college-level education courses, a student teaching experience, passing scores on a teaching and content exam, and a clean background investigation.
Earning a certificate in ESL enables you to seek work with educational companies or add qualifications to your teaching license. Learn more about graduate certificate programs in working with English language learners.
Many organizations offer professional certifications in various writing niches. Examples include the National Institute for Social Media certification, the Medical Writing Certification Commission program, and the Content Marketing Institute's certification program. Consider the cost of the certification, the instructors' expertise, and the reputation of the program before pursuing a professional certification.
Continuing Education
Individuals pursuing careers in English may enroll in continuing education to learn new skills or gain new expertise. Many schools and professional organizations offer writing courses that can enhance your skills and confidence. Several programs feature free online courses. (Learn more about these resources in the Open Courseware section below.)
Some professionals choose to return to school for a master's or doctorate in English. These advanced degrees offer new career opportunities, such as postsecondary teaching or communications leadership positions. If you plan to teach at the collegiate level, you must earn an advanced degree for career advancement.
Next Steps
As technology changes the way people communicate, English graduates must continually adapt their skills to new environments. Continuing education and learning new skills remain integral to success in your English career.
Fellowships and internships can also provide valuable work experience. These experiences may include teaching English in foreign countries, conducting research for literary work, or participating in investigative reporting. Internships help connect you with mentors and gain useful contacts in your industry. Companies, schools, government agencies, and nonprofit organizations all offer fellowship opportunities.
Consider joining local and regional organizations related to writing, editing, and/or your area of expertise. You can network with others in your field and gain contacts for clients and potential employers.
You can also pursue freelance or independent publishing opportunities — like creating your own blog — to enhance your professional portfolio. Consider online portfolio tools to keep track of your work.
If you chose a career in education, become active in educational organizations. You can gain valuable leadership experience and work with other education professionals across the country.
How to Switch Your Career to English
If you started your professional life in a field other than English, you can still switch your career. You can use your love of language and the professional knowledge from your field to launch a new venture.
If you worked in a technical field, such as engineering or software development, you may find technical writing allows you to capitalize on your technical expertise. Professionals with medical or clinical experience can find opportunities in medical publishing. If you studied business, marketing may offer creative and professional opportunities.
You may find you need to return to school to learn some key skills in English. Many schools offer short-term certificate programs at both the undergraduate and graduate level. Often focused on a particular area of English, such as creative writing or rhetoric, these programs require less time and money than a degree.
Interview With a Professional in English
Jonathan Yagel, Vice President, Spire Labs
Jonathan Yagel is the vice president of marketing and engagement for
Spire Labs
, a digital innovation and app development company that has built
Spire
,
Rove
, and
Peak
. Jonathan is responsible for all business development, channel partnerships, growth and user acquisition initiatives, and messaging and media relations for the company.
Why did you decide on an English degree?
I actually used an inductive, rather than deductive, methodology.
For my first several semesters, I simply chose the classes that seemed most deeply interesting. By the end of my second year (when I had to choose a major), I'd taken a wide range of courses across the liberal arts, but English courses were most predominantly represented, both in courses I'd already taken and in courses I was still excited to take.
I've always loved to read, and the opportunity to focus on fiction and to explore the power of language was a very appealing framework for my continued studies.
What are some of the most useful skills you gained throughout your English program?
"Writing well" seems to be the default answer, which is accurate in that it's representative of a broader ability to organize one's thoughts and clearly communicate them.
However, I also believe that studying English provides the student with the ability to study humanity in a unique way -- through how we have represented ourselves, throughout history.
Fiction brings together art and philosophy and history and psychology and anything else that has to do with humans, and presents not only what people have done or are doing, but what they want to do and could possibly do. Fiction trades in possibilities and potentialities, which is good mental exercise.
What would you say to people who argue against liberal arts degrees such as English? Why is a strong liberal arts background so valuable today?
This is a really large question! So, to give an oversimplified answer, I believe the liberal arts provide us with the opportunity to study and reflect on the things that make us truly human.
English and English literature, in particular, are very focused on communication and narrative, and a deeper understanding of those things increases our capacity of understanding ourselves and everyone around us.
What advice would you give students who are on the fence about earning a graduate degree in English? Is it worth it?
I would say that really depends on your intended career. My situation was unique, because I was able to complete my master's in just one year and, with in-state tuition, it was relatively inexpensive. I was able to use this additional year to more deeply explore some of the academic topics and themes that I'd begun to pursue in undergrad.
It really depends on what you're looking for from your degree! On the one hand, having "English major" on your resume will likely not make you particularly competitive for your first job. But on the other hand, after your first job, your major doesn't matter all that much.
I would focus on studying something in which you can really immerse yourself. The ability to deeply study something, to do independent research, to develop original analysis and communicate your thoughts -- all of those are priceless in the professional world.
I've found that people are more apt to be able to develop those skills when studying [something] they're really passionate [about].
I'm always a little concerned when I hear someone tell me they think that studying something they hate will get them a job they love. It's possible, but employers tend to want employees who will work hard, and employees tend to work hard when they love what they do.
Beyond the professional implications, spending four years learning to read carefully and write clearly will serve you immensely well in your personal life. We are all inundated with information every day, and the ability to process all of it and communicate your own perspective will help you in every aspect of your life.
In most situations, though, given the high financial cost and significant time commitment, the undergrad-to-grad transition is generally a moment to determine whether you are interested in a professional career in the world of academics. If you are interested in teaching, researching, and academic publishing, then, by all means go for it!
However, if you're unsure about what you're interested in doing, I wouldn't recommend pursuing grad school just as a means to put off that decision. I would say that is just as true for professional grad schools (e.g., law, medical, or business school) as it is for liberal arts grad programs.
For someone who's on the fence, I would recommend joining the working world for a little while and see how it goes. If you find yourself pining for academia, then definitely go back to grad school. But, again, I wouldn't recommend it as a default.
How was your job search after graduating? How did you end up in your current position?
After undergrad, I did a one-year master's program through the English department, which allowed me to take grad school classes during my senior year and then write my thesis and complete the remaining coursework during my fifth year.
After grad school, I moved to Brazil for the better part of a year to be a teacher at a trade school for a low-income community with a nonprofit called Seeds of Hope (SOH). I'd developed a relationship with SOH and the school through spring break trips during undergrad, and I supported myself through fundraising.
After Brazil, I was expecting to join the advertising world as a copywriter and already talked with a lot of people in that industry. However, my plans were thrown off when I had to leave Brazil early and rather suddenly based on a visa renewal issue.
So coming back to the U.S., I was sleeping on a friend's couch, sending out as many applications as possible. I primarily focused on places where friends were working, both to give me a sense for what the work experience was like and to hopefully provide a favorable recommendation to the hiring team.
In the meantime, a friend of my brother's was starting a company, so I contacted him and asked if I could help out. He was open to it, so I moved to Chattanooga, Tennessee, to become the first full-time business hire.
I fully expected to only stay for a few months (if the company even lasted that long), but the company went on to survive and grow, and I discovered a love for the tech startup world.
Almost eight years later, I'm actually still at the same company! The company is called Spire Labs and has continued to evolve.
In general, we are a technology innovation and app development company and have built a variety of products in several different industries, from consumer health apps to employer wellness platforms to, most recently, a new personal finance app called Peak (which, fittingly enough, is focused on helping recent graduates to stress less and save more).
Personally, I've been very fortunate to be able to try out a lot of different roles, from marketing to PR to business development to account management to strategy to operations to management.
What additional advice would you give English majors entering the job market?
If you're still in school, the biggest advice I have is don't rely on your major to get you a job. Start exploring career paths that interest you as soon as possible. Reach out to professionals you admire to ask questions.
Someone once told me to "dig your well before you're thirsty," and that very much applies here. Take advantage of your school's resources (alumni networks can be a magical thing), but also seek out any person you're interested in emulating.
As for when you've actually crossed over, the biggest lesson I learned, transitioning into the working world, was the importance of initiative. In school, the entire institution is structured to keep you occupied and provide a clear path. The curriculum is provided for you, and the best way to succeed is to color inside the lines.
In the real world, it's vital that you be able to be self-motivated and take it upon yourself to identify problems and propose solutions. This was particularly apparent in the deeply unstructured environment of a tech startup, but the ability to take responsibility for your own work and your own path is the foundation for success in any role or industry.
So, in general: take courage. The downside of being an English major is that it doesn't have an automatic career path attached to it, but the upside is that there's no predetermined path for an English major.
It can be frightening, but you have the opportunity to blaze your own trail. Because of the breadth of possible applications, your English degree will serve you well wherever you go, but it's up to you to decide where that will be.
Read More About English on BestColleges