Legal Studies Careers
While there are different types of legal studies jobs, earning a bachelor's degree in accounting is one of the most common.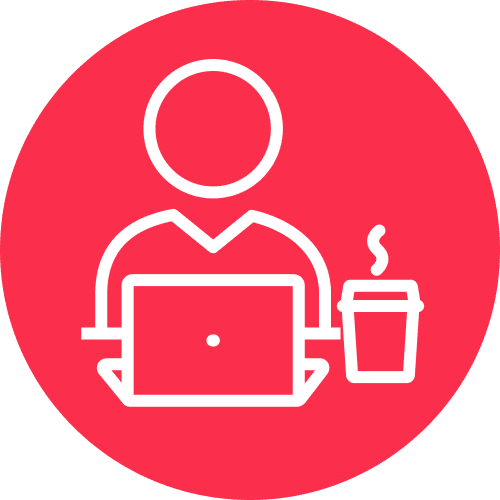 By
Updated on April 10, 2023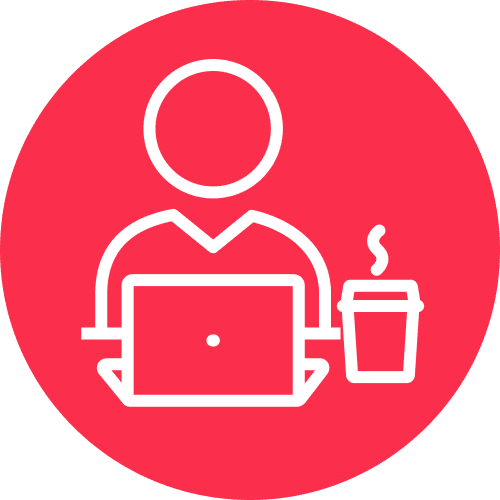 Updated on April 10, 2023
Advertising Disclosure: This content was created by BestColleges and sponsored by University of Utah.
Legal studies programs introduce learners to law terms, processes, and regulations related to individual, national, and international concerns. Degree-seekers may study law topics like contract and constitutional law and explore ethics, research, and writing for the field.
Entry-level careers in legal studies include paralegal and legal assistant positions. Professionals with advanced credentials can prepare to work as lawyers, judges, and mediators. This guide explores some of these careers in depth, as well as relevant certifications, professional resources, and salary expectations for legal studies professionals.
Explore Programs From the University of Utah
Why Pursue a Career in Legal Studies?
Legal studies programs prepare students for careers where they assist other professionals with legal processes. Not only do these degrees qualify students for immediate employment, but curricula can also prepare graduates for advanced law programs, which are required for careers as lawyers and judges.
Professionals in careers with legal studies degrees should be well-organized, analytical thinkers who have strong active listening and communication skills. Individuals should also excel at research and decision-making and should be comfortable reading and writing for extended periods of time. These professionals should enjoy solving problems and helping others resolve conflicts.
Legal Studies Career Outlook
Paralegals and legal assistants can find employment in a variety of industries, and their wages can be heavily influenced depending on where they work. For example, professionals in the scientific research and development services industry earn especially high average salaries of more than $97,000.
Salaries also increase with experience level, as illustrated in the following table. For instance, typical salaries for legal assistants, paralegals, and claims adjusters with 10-19 years of experience tend to be about $15,000 higher than the pay for entry-level professionals.
The Bureau of Labor Statistics (BLS) projects 14% growth for paralegals and legal assistants from 2021-2031. Likewise, arbitrator, mediator, and conciliator positions are projected to expand by 6% during this time period — about equal to the average growth rate for all occupations.
Average Annual Salary for Legal Studies Careers, March 2023

| Job Title | Entry-Level (0-12 months) | Early Career (1-4 Years) | Midcareer (5-9 Years) | Experienced (10-19 Years) |
| --- | --- | --- | --- | --- |
| Legal Assistant | $32,802 | $35,152 | $40,747 | $43,950 |
| Paralegal | $41,270 | $45,540 | $52,860 | $58,110 |
| Claims Adjuster | $48,900 | $53,200 | $58,900 | $64,600 |
Source: Payscale
Skills Gained With a Legal Studies Degree
Legal studies programs can both prepare students for further education and equip them with the skills needed to succeed in practice. For example, someone pursuing a bachelor's degree in legal studies may focus on academic research and writing skills in advance of applying to law school. A student who plans to immediately seek work as an arbitrator after graduation may instead study subjects like conflict resolution and negotiation.
Legal Research
While directly representing clients or offering assistance to practicing attorneys, legal professionals must possess strong research skills. Paralegals often need to conduct research and analyze laws and regulations to prepare lawyers for trials. Judges and hearing officers must also engage in research to resolve disputes and issue legal decisions.
Writing
Clear and effective writing is integral to all legal studies career paths. To succeed in law school, aspiring attorneys must be able to properly structure arguments and cite academic sources. For example, arbitrators write settlement agreements, legal assistants draft memos, court reporters create detailed summaries of trials and other proceedings, and judges author opinions.
Investigation
When preparing for a case or a mediation, legal professionals often conduct investigations to uncover relevant facts. To hone students' investigatory skills, legal studies programs often feature coursework in areas like forensic analysis, evidence collection and chains of custody, and interview techniques.
Communication
Oral communication plays an important role in nearly all legal professions — especially those that require speaking on behalf of clients to judges and juries. Through case studies, class discussions, and mock trials, students in legal studies programs practice and refine their public speaking and presentation skills.
Courtroom Procedure
Though not all legal professionals work in a courtroom, they can benefit from developing an understanding of courtroom procedure. For instance, paralegals providing support during jury selection need to know the laws and regulations that govern the voir dire process in their state or jurisdiction.
Legal Studies Career Paths
Career paths for legal studies professionals include positions in areas like criminal law, healthcare compliance, and cybersecurity. Professionals can also pursue careers related to elder or child law. Individuals should consider their options before choosing a legal studies program to make sure they will complete coursework related to their target career.
Criminal Law
Students may pursue a criminal law concentration in order to prepare for law school and a career as a criminal attorney. They may also choose to become paralegals or legal assistants supporting trial lawyers. Coursework in this concentration often covers subjects like criminal procedure, investigations, and corrections law.
Cybersecurity
Specializing in cybersecurity may help position learners for jobs in information security, criminal justice administration, or private investigation. Graduates may also use their expertise to mediate disputes related to privacy or data breaches at large companies. Cybersecurity students usually explore topics such as data protection and legal strategies in information security compliance.
Financial Regulatory Compliance
Through coursework in investment law and broker regulations, students interested in this area develop the skills and knowledge needed to oversee financial regulation compliance for banks and other financial institutions. Learners may also examine issues related to organizational behavior and financial accounting.
Healthcare Compliance
Professionals working in the healthcare industry must navigate a complex web of laws, regulations, and institutional policies. This specialization requires learners to study the regulation of pharmaceutical marketing practices, laws surrounding a patient's right to privacy, and risk management in healthcare settings.
Higher Education Law
Higher education law touches on issues related to employee hiring and termination, campus safety, compliance with federal grant regulations, and the constitutional rights of students — particularly as they relate to free speech and expression. This concentration lays the groundwork for continued study at the graduate level or work as a college or university mediator.
How to Start Your Career in Legal Studies
Your career path in legal studies will depend in large part on the type of degree you earn. For example, an associate degree in legal studies may qualify you for entry-level positions such as legal assistant, paralegal, private investigator, or court reporter.
With a bachelor's degree, you can take on more advanced roles including arbitrator, mediator, or conciliator. Note that larger law firms may also prefer paralegals and assistants to have completed a four-year degree.
Although not always a requirement, a master's degree may give you a competitive edge for specialized jobs in legal studies, such as compliance officer for a health insurance company or in-house arbitrator for a financial institution.
Finally, to practice law as an attorney, you need to earn a JD and receive a license from your state's bar association. Students interested in teaching law at a college or university may instead seek a Ph.D. or an equivalent doctorate in legal studies.
Associate Degree in Legal Studies
While an associate degree may allow you to find entry-level work at a small firm or government agency, jobs in legal studies increasingly require a bachelor's degree. Earning an associate degree can also serve as a convenient and relatively inexpensive first step before transferring into a four-year program.
Associate programs typically consist of 60 credits and require about two years of full-time study. They feature general education coursework and introductory instruction in legal subjects such as interviewing and investigation, administrative law for paralegals, and business and technical writing.
What Can You Do With an Associate in Legal Studies?
Legal Assistant
Legal assistants provide basic research and administrative assistance to lawyers. They may investigate the facts of a case, organize and maintain a firm's client files, arrange interviews with witnesses, and draft certain legal documents. Most legal assistants hold an associate degree or a postsecondary certificate.
Average Annual Salary (March 2023): $37,090
Administrative Assistant
Administrative assistants manage the daily operations of law firms and legal organizations. They may answer phones and greet visitors, coordinate the calendars of attorneys and senior staff, and oversee the maintenance of office equipment. Though usually not a job requirement, an associate in legal studies may improve your chances of finding work and advancing in your career.
Average Annual Salary (March 2023): $35,760
Source: Payscale
Bachelor's Degree in Legal Studies
Many careers in legal studies, including arbitrator, mediator, and managerial paralegal roles, require a bachelor's degree. You also need a bachelor's degree to apply to law school, though most programs do not specifically require applicants to major in legal studies.
Undergraduate programs at four-year colleges introduce students to more advanced topics in legal studies, such as labor and employment law, white-collar crime, and intellectual property and cyberlaw. They may also require or strongly encourage students to participate in an internship to develop practical legal experience. Some programs feature a capstone or independent research project.
What Can You Do With a Bachelor's in Legal Studies?
Paralegal
Paralegals perform many of the same functions as legal assistants, though attorneys may rely more on paralegals for legal research, witness preparation, and client intakes and interviews. During their undergraduate studies, paralegals may also specialize in a specific branch of law, such as corporate or international law. Especially for supervisory roles, many employers prefer to hire candidates with a bachelor's degree.
Average Annual Salary (March 2023): $51,120
Claims Adjuster
Claims adjusters investigate property damage and personal injury claims to help insurance companies determine appropriate compensation for their clients' losses. They must often interview claimants and witnesses, review police reports and other legal documents, and collect additional evidence.
Average Annual Salary (March 2023): $56,180
Source: Payscale
Master's Degree in Legal Studies
While earning a master's degree in legal studies does not qualify you to practice law, it does help prepare you for specialized and senior-level positions. For example, a student wishing to take on a supervisory role in state law enforcement may benefit from completing graduate-level coursework in subjects like criminal law and procedures.
Master's programs usually consist of 30-40 credits and require 1-2 years of full-time study. Students may also need to write a research-based thesis or draft a scholarly article on a legal topic. More practice-oriented programs may require learners to complete a field experience at a law firm or law enforcement agency.
What Can You Do With a Master's in Legal Studies?
Contract Compliance Officer
Contract compliance officers ensure that companies remain in full compliance with various laws, regulations, and contractual stipulations. Their work helps organizations manage risk, adhere to ethical and professional standards, and avoid lawsuits. Jobs in industries with complex regulations and contract agreements, such as healthcare or finance, may require a master's degree and/or significant professional experience.
Average Annual Salary (May 2021): $75,810
Social and Community Service Manager
Social and community service managers oversee the operations and programs of nonprofit organizations and government agencies. Though not always required, an advanced degree can provide a distinct advantage in the job market. For example, a legal aid clinic may prefer to hire a director with a master's degree in legal studies or a closely related field.
Average Annual Salary (May 2021): $74,000
Source: BLS
Doctoral Degree in Legal Studies
A doctoral degree in legal studies prepares students for careers in legal research and academia. In most states, however, it does not qualify you to sit for the bar or become a practicing attorney.
Doctoral programs, such as those for a doctor of judicial science or a Ph.D. in law, typically require 4-7 years of full-time study. Doctoral candidates must complete 2-3 years of coursework, pass a comprehensive examination, conduct original research, and write a dissertation. Prior to earning their degree, candidates must defend the methodology and findings of their dissertation before a faculty committee.
What Can You Do With a Doctorate in Legal Studies?
Postsecondary Teacher, Law
Postsecondary law teachers instruct students at colleges and universities. They also conduct research, advise students, participate in the admissions process, and vote on administrative and academic issues at their institution. Other than instructor-level roles at some community colleges, these teaching positions require a doctorate.
Average Annual Salary (May 2021): $130,820
Source: BLS
Explore Programs From the University of Utah
How to Advance Your Career in Legal Studies
The hurdle that most people associate with becoming a lawyer is passing the infamous bar exam, though lawyers also need a professional or doctoral law degree. However, there are many careers in the legal studies field that do not require professionals to pass the bar. Students who earn an associate or bachelor's in legal studies develop a foundational understanding of legal concepts, preparing for in-demand careers or related graduate programs.
Professionals can also pursue certifications or certificates in specialization areas or connect with professional organizations to build networks and explore innovative field topics. Other advancement options include professional development experiences, workshops, and conferences. The following sections overview these options in more detail.
Certifications and/or Licensure
Some careers related to legal studies require a license. Lawyers, for instance, must pass the bar exam and earn admission into their state's bar association. Judges also need a law license. Additionally, arbitrators, mediators, and conciliators in certain states may need a certification that focuses on specific case types.
Other certifications for legal studies careers include paralegal, legal secretary, and legal professional credentials, which are available through the National Association of Legal Secretaries (NALS). Professionals can also pursue credentials related to their practice areas. These certifications include the certified elder law attorney credential offered by the National Elder Law Foundation and the child welfare law specialist certification offered by the National Association of Counsel for Children. While these certifications may not be required, they can help develop expertise and enhance a resume.
Continuing Education
Some certifications and licenses may require candidates to complete continuing education (CE) experiences to qualify for renewal. These experiences help professionals stay up to date on field news, technology, and issues of practice.
To earn CE hours, professionals can complete online courses on legal topics offered by professional organizations and colleges. Other options include training, webinars, and professional development experiences relating to legal studies.
Legal professionals can look to the American Bar Association (ABA) Continuing Legal Education resource and the National Association for Law Placement for CE and professional development opportunities, such as professional development events, conferences, and online training.
Individuals can also pursue certificates and advanced degrees through colleges and universities. These credentials can reflect specialization areas, such as criminal law, taxation, and corporate compliance.
Next Steps
Beyond participating in CE experiences and pursuing certifications, professionals can also connect with professional organizations that offer conferences, seminars, and local meetings. Through these events, individuals can extend their networks to learn from other professionals and explore innovative field topics through lectures and presentations.
In addition to socialization opportunities, it is also important to read scholarly journals and magazines that explore legal topics and news. You can also seek out fellowship and internship experiences, which can help advance your career.
How to Switch Your Career to Legal Studies
Secretaries and administrative assistants may find it natural to transition into a legal studies career. For entry-level positions like bookkeepers, clerks, and legal assistants, it may not be necessary to earn an additional degree.
However, for more advanced positions, individuals must hold a relevant degree. A paralegal, for instance, usually needs at least an associate degree, and mediators need a bachelor's.
Paralegals often transition into advanced legal studies careers, like lawyers. However, these careers require advanced degrees and bar admission. Other positions, like judges, may also require certifications and licenses. Individuals should research the minimum requirements for their target jobs to make sure they earn the right qualifications.
Where Can You Work as a Legal Studies Professional?
Earning a legal studies degree can lead to a wide variety of careers in the public and private sectors. For example, you may want to use your expertise to serve low-income individuals at a legal aid clinic or public defender's office. Alternatively, you may find work at a law firm or in the legal department of a large corporation. Some legal studies graduates also choose careers in law enforcement or corrections.
Industries
Legal studies professionals can work in many industries. Some focus on local issues in cities and districts, while others assist with federal legal matters. Professionals can also focus on personal legal matters or guide large organizations — both nonprofit and corporate — on legal decisions. Each of these industries offers its own pros and cons and may require unique credentials.
Legal Services
The legal services industry refers to public legal assistance for individuals and companies. Professionals in this industry may represent clients in court cases or offer legal advice. This field employs the majority of legal studies professionals in the U.S.
Local Government, Excluding Schools and Hospitals
Local government entities oversee a particular area, such as a district or a city. Legal studies careers in this industry may relate to local policy, court processes, and/or social services.
Federal Executive Branch
The federal executive branch is responsible for creating, upholding, and interpreting national laws. Organizations like the Department of Justice and the Supreme Court may offer advanced careers in legal studies.
Grantmaking and Giving Services
Legal studies professionals may assist with fundraising for charities and programs that address issues like education and health improvement. This industry offers the highest average pay for paralegals and legal assistants.
Lessors of Nonfinancial Intangible Assets (Except Copyrighted Works)
This industry focuses on legal regulations and processes related to business concepts like franchises, trademarks, and patents. In particular, these professionals help establish rights and financial agreements for effective business practices.
Locations
Location impacts salary expectations for paralegals and legal assistants, with the District of Columbia providing the highest average pay at $83,420 in May 2021. Other high-paying states include Washington, California, and Massachusetts, where legal studies professionals make an average salary of more than $65,000 a year. On the other hand, legal studies professionals in Arkansas and Mississippi make the lowest wages, averaging under $45,000 annually.
Employment level also varies by state. For example, California, Florida, New York, and Texas each employ more than 25,000 paralegals and legal assistants, while states like Wyoming and Vermont only employ about 500 of these workers.
Interview With a Professional in Legal Studies
Thomas J. Simeone
Thomas J. Simeone is a trial attorney and managing partner at
Simeone & Miller
. Mr. Simeone appeared on MSNBC to discuss a client who filed a civil rights action against the Library of Congress and in the Washington Post in regard to the settlement of a federal class-action suit brought on behalf of disabled persons. He has also appeared as a legal commentator on Fox News on several occasions.
Legal studies is an undergraduate major that focuses on how law impacts and interacts with many areas of our lives. Its goal is to empower students to pursue work in the many jobs that deal with law, whether inside or outside the legal field, apart from being a lawyer.
In addition to lawyers, there are countless other jobs in which people interact with the law, including legal support staff, parole officers, process servers and investigators, courthouse staff, and many government positions. Understanding how our legal system is structured and the various roles that each component of the system plays is a useful foundation for actually working in the legal system.
What is so valuable about earning a degree in this field right now?
A degree in legal studies can equip a graduate to find enjoyable work in the legal field. It can lead to a permanent position or offer graduates an entry-level position in the legal field so they can determine whether they wish to pursue a law degree. There are many jobs that interact with the legal system and for which a degree in legal studies would provide a strong background. In the criminal field, police workers, probation and parole officers, legal assistants, paralegals, and investigators could all benefit from a legal studies degree.
Likewise, in the civil law area, there is a need for paralegals and legal assistants, court reporters, investigators, courtroom staff, and courthouse administrative staff. And the fields of real estate law, trusts and estates, tax law, corporate law, and environmental law all require work by people other than lawyers; it would be helpful if those people had knowledge about the legal field.
Can graduates of legal studies programs find careers all over the country?
Yes, legal studies graduates can find work across the nation. Every state has local, state, and federal-level laws. As a result, each state will likely have several courthouses, prosecutors, and government offices — as well as lawyers and the companies that support them, such as process servers, court reporters, and investigators. The concepts learned while earning a legal studies degree can equip a graduate to work in every state in the nation.
What did your career trajectory look like after you graduated? How did you end up in your current position?
I started with a degree in accounting, worked for two years as an accountant, and then attended law school. Like many law school graduates, immediately after graduation I worked for a large law firm, which provided excellent training and compensation. After several years, I moved to a smaller firm and eventually opened my own firm. I did not know the exact legal area in which I wanted to focus right out of law school, but after practicing I realized I enjoyed litigation and also working on behalf of people. Therefore, I now focus on personal injury cases.
What are the pros and cons of working in the industry?
The advantages of working in the legal system are that there are many job opportunities throughout the country, and the work can be very interesting. Each case or client presents a unique story or problem, which provides a variety of challenges to work on. Plus, it can be both intellectually and personally satisfying to use your knowledge and skills to help and guide people who are facing complex legal issues that they cannot handle by themselves. One of the primary disadvantages is that the legal field can be stressful because law is detail oriented, at times adversarial, and very deadline driven. Therefore, there is always significant job pressure.
What advice would you give to legal studies graduates and lawyers just starting their job search?
The best advice would be to find a position in the legal field in which you are happy. Many people find law interesting based on seeing movies or television shows about lawyers, but the reality is much different. To enjoy law, you must be able to deal with deadlines, conflict, and a high level of detail. Plus, some areas require contact with clients and other people, while others are more solitary.
So, to be most satisfied with your career choice, it is not enough to simply work in the legal field. Instead, find a position or area of law that matches your tolerance for stress and your interest in dealing with people. For example, a position with a law firm may pay more but will also entail more stress than a position at the courthouse. Likewise, document review may pay more but not provide as much client contact as other work.
Overall, there are a lot of people in the legal field who are stressed out and overworked. Part of the reason is they do not feel comfortable in their specific position in the legal field.
Resources for Legal Studies Majors
Resources like scholarly publications and open courseware can help professionals stay up to date with current concerns and trends in the field. Individuals can also connect with professional organizations, which may offer conferences, certifications, and training opportunities related to legal studies careers. Keep reading for more information on these resources.
Professional Organizations
National Court Reporters Association: NCRA represents more than 14,000 court reporters and captioners working in the United States. The association organizes business summits and networking events, offers six forms of professional certification, provides scholarships to aspiring legal professionals, and publishes a scholarly journal. NCRA also hosts a nationwide listing of job opportunities for court reporters.
American Arbitration Association: The AAA provides private alternative dispute resolution services. It also offers professional resources for arbitrators and mediators working independently. Members can watch webinars and take online courses on subjects like the arbitration of disputes in government contracting, best practices in franchise arbitration, and ethical considerations for mediators.
National Academy of Distinguished Neutrals: NADN serves professional mediators and arbitrators working in civil and commercial dispute resolution. In addition to hosting a member directory, the academy curates and disseminates news of interest to arbitration professionals and maintains local chapters in 42 states. It also convenes a biannual training retreat covering topics like the impact of culture on mediation and conflict de-escalation.
National Association of Certified Mediators: Since 1999, NACM has provided professional certification to mediators and conciliators who resolve family and business disputes. Individuals without prior training in mediation must complete a 40-hour online course and pass a certification exam. The course and exam cost $1,000, and the credential must be renewed every three years.
Open Courseware
Contract Law: From Trust to Promise to Contract - Harvard University: This course examines legal contracts, allowing students to explore steps and concerns for creating contracts and practices when breaches occur. Other topics include third-party rights and fraud.
Computer Science for Lawyers - Harvard University: This class covers computer science concepts that are relevant for legal practices, such as programming languages, cryptography, and cybersecurity. Students without prior computer science coursework can enroll in this self-paced course.
Capital Punishment: Race, Poverty, and Disadvantage - Yale University: Individuals in this class study how prejudice influences trials, convictions, and sentencing. The course also addresses the history of capital punishment.
America's Unwritten Constitution - Yale University: This course trains students to interpret the Constitution to determine rights that are not specifically stated. Over six weeks, learners explore the historical context of constitutional rights and significant court rulings that impact them.
Does Prison Work? - The Open University: Students explore the positive and negative considerations of using prison sentences in the justice system. Specifically, the course questions whether prison actually works to rehabilitate offenders or if it simply caters to a community's sense of safety.
Publications
The Journal of Legal Studies: The University of Chicago Law School sponsors this semiannual journal, which examines legal concepts like contract law and police behavior. The resource emphasizes social science in legal practices, such as psychology and economics.
The Yale Law Journal: This journal was established in 1891 by Yale Law School students. Articles examine topics like disability law, congressional law, and cultural property. Eight issues of this journal are published each year.
Antitrust Law Journal: Readers can access articles and essays that examine modern antitrust laws and issues through this ABA publication. The journal covers concepts like mergers, competition, and price negotiation, and it is published during the fall, spring, and winter each year. ABA also offers the Antitrust Magazine.
Harvard Law Review: This journal is published eight times a year and focuses on recent cases. The resource also includes articles on topics such as expunging convictions, as well as notes and book reviews for publications on legal ideas.
Attorney at Law Magazine:This magazine addresses domestic and international legal concerns, including overseas conditions for lawyers and power limitations for the U.S. president. The publication also addresses health and mental wellness for lawyers and explores legal marketing concepts.
@Law Magazine: Readers can access resources on professional development, technology, and ethics through this magazine. NALS publishes this resource for readers who work as paralegals, secretaries, and assistants. NALS members can access all past issues through the group's website.
A Lawyer's Guide to Elder Law With Forms: This book focuses on elements of elder law, like wills and powers of attorney, and includes checklists that help with memorization. The ABA Book Publishing company publishes this resource. ABA members can buy the book through the group's website at a discount price.
Frequently Asked Questions
Is a degree in legal studies worth it?
A high school diploma or the equivalent may qualify you to work as a bookkeeper, secretary, or record clerk in a legal setting. However, median salaries for these positions are around $46,000. By earning a legal studies degree, you can qualify for significantly higher earnings. For instance, paralegals with the federal government earn a median annual income of nearly $70,000.
What kind of jobs can you get with a legal studies degree?
Careers for a legal studies major include paralegal positions for undergraduate degree-holders, as well as managerial-level jobs for individuals with a master's. Some of these careers may require licenses, certifications, or training. Professionals can also work as court reporters, probation officers, and mediators, and individuals with a doctorate can teach legal studies courses at colleges and universities.
How much do legal studies majors make?
According to Payscale data from March 2023, individuals with a BA in legal studies earn an average annual salary of $70,000. Professionals with a master's in the field also typically take home around $70,000. However, salaries can vary widely based on your experience level, industry, and location.