Bachelor's in Media Communications Program Guide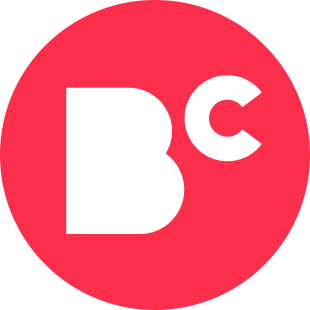 By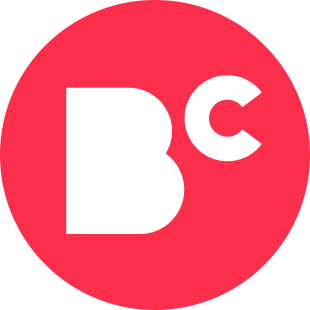 Staff Writers
Writer
The staff writers for BestColleges collaborate to deliver unique, student-driven content on topics such as career development, college life, and college planning....
Updated on August 16, 2023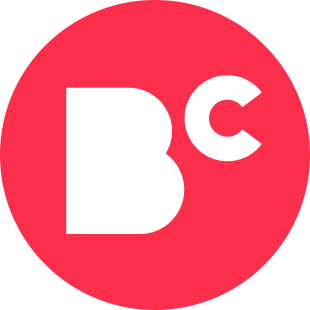 By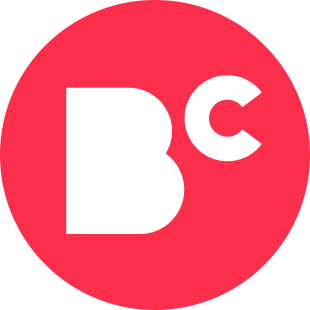 Staff Writers
Writer
The staff writers for BestColleges collaborate to deliver unique, student-driven content on topics such as career development, college life, and college planning....
Updated on August 16, 2023
www.bestcolleges.com is an advertising-supported site. Featured or trusted partner programs and all school search, finder, or match results are for schools that compensate us. This compensation does not influence our school rankings, resource guides, or other editorially-independent information published on this site.
Turn Your Dreams Into Reality
Take our quiz and we'll do the homework for you! Compare your school matches and apply to your top choice today.
Graduates with media communications degrees can pursue careers in the public relations, communications, and advertising fields. Bachelor's programs in communication and media studies meet the education requirements for entry-level positions and prepare students to earn voluntary PR certification. Graduates often pursue careers in publishing, broadcasting, or journalism, while others work in film, TV and radio production, or digital technologies. A media communications degree includes diverse coursework ideal for students pursuing interdisciplinary careers.
A bachelor's degree qualifies students for most occupations in media and communication, though job seekers can benefit from field experience and voluntary certifications. While PR positions are competitive, the Bureau of Labor Statistics (BLS) projects employment for PR specialists to increase 9% from 2016 to 2026, with plenty of opportunities for professionals with internet and social media experience. Public relations specialists earn an average salary of more than $59,000 per year, with the highest earners working in government.
Related Programs That Might Interest You
Learn about start dates, transferring credits, availability of financial aid, and more by contacting the universities below.
Should I Get a Bachelor's in Media Communications?
Communications ranks second among the nation's top college majors, according to The Princeton Review. Many schools offer media communications degrees, both on campus and online, in a wide variety of majors and concentrations. Media communication studies is a popular major for its versatility; the major can lead to careers in many industries. Most communications programs involve an internship. Media communications degrees help students improve their interpersonal, problem-solving, and oral and written communication skills.
Working professionals who pursue a media communications degree to facilitate a career change often choose online programs. Many online communications and media studies programs offer flexible scheduling and options for accelerated studies. Recent high school graduates may prefer an on-campus program with an in-person learning environment. Students earning a media communications degree often participate in networking events and internships, and many schools offer career placement services for recent graduates.
What Can I Do With a Bachelor's in Media Communications?
Graduates with a media communications degree work in fields including public relations, broadcasting, journalism, writing, and filmmaking. While employers set unique requirements, most jobs in communication and media studies require at least a bachelor's degree, with field experience preferred. Some candidates further distinguish themselves by obtaining professional certifications. Below are five of the most common occupations for professionals with a media communications degree.
Source: Bureau of Labor Statistics
How to Choose a Bachelor's in Media Communications Program
Applicants to a bachelor's in media communications should consider several factors when choosing a program. Along with cost, students should research degree completion time and each school's location. Many schools offer media communications programs online and on campus, though some online programs require occasional campus visits.
Students should only pursue media communications degrees from accredited schools. Institutional accreditation, which may be regional or national, demonstrates that a school meets rigorous standards of quality. Additionally, media communication studies programs typically offer a variety of concentrations, but students should ensure their prospective school offers their preferred specialization.
Students can study on a part-time or full-time basis. Full-time studies are ideal for students interested in graduating as soon as possible. However, working professionals often choose a part-time schedule to accommodate other obligations. Many schools offer accelerated learning options and discounts for online students.
Location is a crucial consideration for those choosing a media communications degree. While the importance of location is obvious for students pursuing communication and media studies degrees on campus, location also impacts learners in online media communications programs. Some online programs require in-person components, such as a final project. Many media communications degree programs also require an internship or field experience.
Programmatic Accreditation for Bachelor's Programs in Media Communications
Students pursuing a degree in communication and media studies should choose a school that holds accreditation from an agency with approval from the U.S. Department of Education. Accreditation ensures the institution meets set standards of quality. Additionally, media communications students should look for a program with recognition from the Accrediting Council on Education in Journalism and Mass Communications (ACEJMC), which recognizes select journalism and mass communications programs.
Communications professionals do not need licensure or certification for entry-level jobs. However, PR professionals with a degree from an ACEJMC-accredited program hold an advantage when pursuing voluntary certifications.
Bachelor's in Media Communications Program Admissions
Applicants to bachelor's in media communications programs should stay organized to avoid becoming overwhelmed. Most schools have similar application processes, whether applying online or by mail. Students should begin gathering application materials early to ensure they meet deadlines.
Schools may offer early decision admissions, which require an exclusive application and mandatory enrollment if accepted. Students can also apply for early action admissions to receive a decision early without being required to enroll if accepted. Applicants should consider their individual needs when choosing prospective schools, but most students apply to between four and eight colleges.
Prerequisites
Minimum GPA:

Most bachelor's in media communications programs require at least a 2.0 GPA. Most schools consider applicants with lower GPAs who excel in other areas, such as standardized test scores, class rank, or advanced placement coursework.
Admission Materials
Application:

While most students find online applications to be more convenient, schools typically accept applications by mail, as well. Many schools accept The Common App, which allows students to submit one application to multiple schools. However, applicants should still write a unique essay for each school.

Transcripts:

Applicants to bachelor's in communication media studies programs must submit high school transcripts. Schools typically require official transcripts to be sent directly from the school, which may involve a small fee.

Letters of Recommendation:

Most schools require applicants to submit two to three letters of recommendation, ideally from teachers, mentors, pastors, counselors, or other individuals who can attest to an applicant's academic and personal potential. Students should request letters of recommendation at least two months in advance.

Test Scores:

Bachelor's in media communication studies programs often require SAT or ACT scores for admission. Many schools post minimum standardized test score requirements online.

Application Fee:

Students typically pay $30-75 per application. Schools often provide application fee waivers to students who demonstrate financial need.
What Else Can I Expect From a Bachelor's in Media Communications Program?
A bachelor's in communications and media studies meets minimum education requirements for a variety of entry-level careers. Graduates often pursue positions in PR, communications, media, and journalism. Adaptable and customizable, a bachelor's in media communications is ideal for students planning to enter publishing, broadcasting, or entertainment. Programs may emphasize media and communications or media liaison coursework. Prospective students should choose a program that aligns with their career goals.
Concentrations Offered for a Bachelor's Degree in Media Communications

| Concentration | Description | Careers |
| --- | --- | --- |
| Journalism | A journalism concentration prepares students for careers in news writing for TV, radio, and print- and internet-based media outlets. Coursework explores the 24-hour news cycle and effective research, fact-checking, and interviewing techniques. | Broadcast Journalist, News Reporter, Business Writer |
| Public Relations | This concentration focuses on developing relationship-building and oral and written communication skills. Students learn to speak and write for a variety of audiences, use technology and social media to communicate effectively, and demonstrate diplomacy as a media spokesperson. | Publicist, PR Manager, Media Liaison |
| Advertising | This concentration introduces students to the business of advertising, including accounting, media buying, market research, management, and creative planning and scheduling. Students learn how to use a variety of multimedia platforms for advertising campaigns. | Account Executive, Media Buyer, Project Manager |
| Digital Technologies and Emerging Media | Students explore foundational concepts influencing communication and messaging, including social science, political science, and psychology, in the context of 21st-century media technologies. Students gain an understanding of platforms including social media, mobile apps, and video games. | Video Producer, Internet Content Manager, Audio Engineer |
| Film Studies | Students explore film, historically and theoretically, as a form of communication and mass-media messaging. Film studies coursework may include cinema as an art form, the history of film, playwriting, directing, and digital animation and storytelling. | Film Director, Video Marketing Specialist, Animator |
Courses in a Bachelor's in Media Communications Program
Coursework required for a media communications degree emphasizes career skills in areas including oral and written communication, diplomacy, and problem solving. While curricula for bachelor's in media communications programs depend on the school and the student's concentration, the following are common classes for students in the major.
This course promotes visual literacy through visual-oriented messaging and communication techniques and is ideal for students interested in photography, film, video, graphic design, and interactive media. Learners study message design and prepare to plan, develop, and implement visual advertising and marketing tools.
Introduction to Communication and Media Studies
This course provides a comprehensive foundation in the major theories and methods of messaging, branding, and communication. Students take a critical approach to media communications in the context of technology, culture, social systems, and the economy.
Introduction to Professional Communication
This career-centered course prepares students to present content to clients in professional settings. Learners examine portfolios for job interviews and freelance projects, proposals, infographics, and multimedia presentations. Coursework explores visual, written, and multimedia presentation techniques.
Students learn to develop and produce engaging and relevant social media content, often tailored to a particular client. Social media skills are in high demand for communications professionals; students build a portfolio in social media campaign design and management.
PR knowledge is crucial for media and communications professionals. In this course, students learn to perform basic PR management functions in a variety of professional environments, for corporate, high-profile, and controversial clients.
How Long Does It Take to Get a Bachelor's in Media Communications?
Like most undergraduate degrees, a bachelor's in media communications typically takes four years to complete. Factors impacting degree completion time include program format, internship requirements, and enrollment status. Online programs generally offer more scheduling flexibility than on-campus programs and provide opportunities to graduate more quickly.
How Much Is a Bachelor's in Media Communications?
The cost of earning a bachelor's degree in media communication studies depends on the school, whether coursework is on campus or online, geographic location, and available financial aid. Many schools offer tuition discounts to in-state students and online learners.
According to the National Center for Education Statistics, the cost of attending a four-year, degree-granting institution averaged $23,120 per year in 2016. However, the cost of earning a media communications degree depends on the school. Public, nonprofit institutions typically charge lower tuition rates than private, for-profit schools. Additionally, distance learners often save money on tuition, transportation, and housing.
Certifications and Licenses a Bachelor's in Media Communications Prepares For
Accreditation in Public Relations
Ideal for PR professionals with long-term experience in the industry, this credential from the Public Relations Society of America demonstrates exceptional leadership and PR skills in the PR, communications, and marketing fields. Candidates must have a bachelor's degree in communications or a related field, complete at least five years of field experience, and pass the computer-based qualifying exam.
Accreditation in Public Relations and Military Communication
APR + M accreditation demonstrates skills in teaching or practicing PR within the U.S. military system. Applicants may apply for new APR + M accreditation or add the military-specific credential to existing APR certification. Candidates must have a bachelor's degree in communications or a related field, five years of field experience, current or reserve status as a member or contractor of the military, and a passing score on the credentialing exam.
Certificate in Principles of Public Relations
Many schools offer this optional certificate in PR principles to students completing a degree in PR or communications. Candidates must be within six months of graduating from an undergraduate program, must be a member of PRSSA or a related organization, and must pass the Examination for Certificate in Principles of Public Relations.
Resources for Media Communications Students
This resource library features scholarly articles and reports, case studies, and apps and software recommendations for PR and communications professionals. The website also includes career services, a job board, and employee communication advice.
Learn.org offers industry courses in PR planning, media research, and marketing techniques, to supplement a bachelor's degree in media communications. Students can use Learn.org coursework to fulfill APR certification requirements.
With a focus on IT occupations and emerging technologies, EDUCAUSE supports research and career development for professionals in technology-driven fields including social media marketing, media communication, and PR management of internet projects.
An initiative of the Association of National Advertisers, AEF promotes continuing education and professional development for emerging advertising and communications professionals. AEF provides a campus speakers series, symposia, and career advising services.
AEJMC offers programs for students, educators, and professionals in journalism and media communications. The organization provides access to dozens of industry publications, scholarship opportunities, and multimedia research and professional training tools.
Professional Organizations in Media Communications
Recent graduates of bachelor's programs benefit from joining professional organizations for communications and media occupations. Members can take advantage of networking opportunities, attend annual conventions, and learn about exclusive job openings. Many PR and communications organizations offer discounted membership and special events for early-career professionals. Professional organizations may provide continuing education programs and credentials to help members advance their careers.
The credentialing agency for PR professionals pursuing voluntary certification in the field, PRSA has more than 30,000 members, including the Public Relations Student Society of America. PRSA members have access to scholarship opportunities, professional development coursework, a resource library, and an exclusive job board.
A division of the Public Relations Society of America, PRSSA provides networking and development opportunities for communications and PR students. Members receive access to industry publications, internship and job opportunities, and scholarships and awards.
NCA comprises practitioners in the field, along with scholars and educators at the forefront of communications-based research. NCA encompasses student clubs and Greek life chapters on college campuses nationwide. The association provides access to advocacy, public engagement opportunities, and professional and academic tools.
IABC provides members interested in business communications with professional development and continuing education opportunities. Members receive discounts on training courses, have access to an annual international conference for business communications professionals, and can pursue voluntary certification.
The AAF provides career, networking, and education opportunities for aspiring and practicing advertising professionals. The organization offers several membership levels for students, educators, professionals, and corporations. Members have access to a job board, networking opportunities, and continuing education programs.