Master's in Communications Program Guide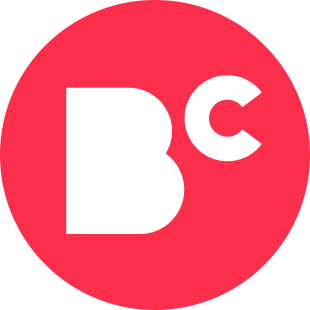 By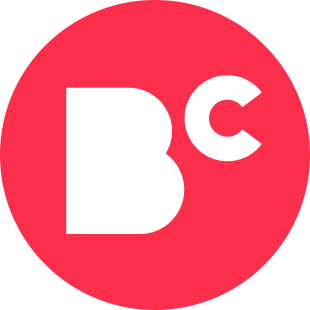 Staff Writers
Writer
The staff writers for BestColleges collaborate to deliver unique, student-driven content on topics such as career development, college life, and college planning....
Updated on August 15, 2023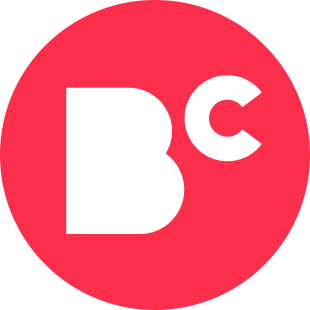 By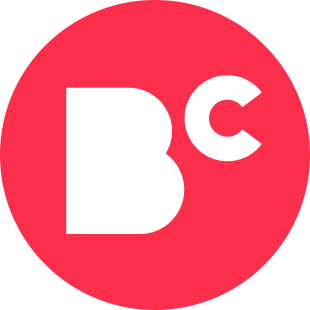 Staff Writers
Writer
The staff writers for BestColleges collaborate to deliver unique, student-driven content on topics such as career development, college life, and college planning....
Updated on August 15, 2023
www.bestcolleges.com is an advertising-supported site. Featured or trusted partner programs and all school search, finder, or match results are for schools that compensate us. This compensation does not influence our school rankings, resource guides, or other editorially-independent information published on this site.
Turn Your Dreams Into Reality
Take our quiz and we'll do the homework for you! Compare your school matches and apply to your top choice today.
An online master's in communication is a versatile graduate degree pursued by students with various goals, including communicating more effectively across multiple audiences, enhancing research skills, and pursuing new career specializations. For those already working in communications, studying beyond a bachelor's program can open doors to leadership opportunities.
An online communications master's degree typically includes advanced coursework in writing, mass media, public relations, and information technology. Programs may also offer concentrations in strategic communication, visual communication, or integrated marketing.
Learn more about graduate education in communications with this guide. Topics covered include career pathways, admission and curriculum requirements, and tips for choosing the right program.
What Is Communications?
Communications is an academic discipline focused on messages, meaning, and human behavior. Specifically, communications strives to understand and explore how people use messages -- through verbal, written, visual, or other methods of interaction -- to create meaning, solve problems, and connect. This expansive field offers diverse academic and professional opportunities in public relations, advertising, journalism, business, and media.
What Can You Do With a Master's in Communication?
Communication is a broad field that allows professionals to move seamlessly within a wide variety of positions, roles, and companies. A communication master's degree allows new graduates to take on fascinating roles within businesses, political campaigns, and nonprofit organizations. Students with a passion for creativity, public speaking, writing, technology, and critical thinking do well in communication-oriented professions. Choosing master's in communication programs that feature several concentration options can help students focus their degrees and may make them more competitive in a professional environment. Many employers are looking for great communicators to help them shape and deliver messages.
Source: Bureau of Labor Statistics
Whether you earn your online master's in strategic communication, integrated marketing, or technical communication, there's a job for that. Explore your options with our career guide.
What to Expect in a Master's in Communication Program
Some communication master's programs are general in their scope and provide students with a broad overview of communication theories, strategies, and practices. Other schools offer students a chance to concentrate in one area to prepare for specialized work in the field. The concentrations listed below serve as general examples, though specifics vary from school to school.
Concentrations Offered for a Master's Degree in Communication
Graduates with this concentration usually work for organizations that affect the social sector such as healthcare, environmental, or educational institutions. These students need a clear understanding of behavior change theory, as well as skills in organizing and media production. Their coursework includes social marketing for media impact, grassroots digital advocacy, and political communications.
Media & Arts Management & Promotion
As experts in internet marketing and social media, communication managers in the entertainment industry help arts organizations find their way through the digital media landscape. These professionals hold extensive knowledge of media-related law and production management. They take courses such as the business of film, the production company, and the role of the producer.
Strategic communications leaders help organizations shape their strategic messaging. These professionals possess a keen knowledge of media trends, digital marketing, public relations, and entertainment. Students in this concentration take courses such as organizational communication in the digital age, case studies in public relations, and crisis communication & organizational image.
Working in international and domestic political environments, specialists in political communication professionals address complex situations with skill and accuracy. Learners acquire research and analysis skills, as well as knowledge of strategies for shaping public opinion. Coursework in this specialization includes economic policy and international relations theory.
Technical communicators design and distill complex information to make it broadly accessible. They work in one of the communication field's most lucrative sectors. Students in technical communication learn business principles, digital platforms, and design theory. Coursework includes rhetoric in business, science, and technology, and a survey of advanced technical communication strategies.
Courses in a Master's in Communication Program
Courses in a master's degree in communication usually differ by school. Each institution; however, blends courses in communication theory with those in technology, writing, speaking, and communication management. The courses below represent the typical curriculum of an MA in communication.
Writing for Strategic Communication
Created in the belief that writing is the key skill for success in the communication professions, this course examines writing through the lenses of audience, medium, and messaging. Students practice their writing skills by creating examples of plans, press releases, social media, speeches, video scripts, and opinion pieces.
Grassroots Digital Advocacy
Organizations, political campaigns, and individual influencers use the power of the media to activate, educate, mobilize, and empower their supporters. This course examines key mobilization techniques, including eAdvocacy. Students learn the local and global factors that affect digital advocacy and critique examples of online initiatives and campaigns.
Story, Popular Culture, & Worldview
This course examines the historical, theoretical, and philosophical perspectives of the concepts of the narrative, the media, and the message. Students also look at the impact of media messaging and storytelling on the hearers and the culture at large, as well as at the narrative's effect on the development of a recognizable worldview.
Media Research & Analysis
This course reviews the research methods, evaluation, and analysis techniques common in the media industry. This includes surveys, polling, data mining, content analyses, focus groups, and in-depth interviews. This course is suitable preparation for journalists, those who work in film and television, media analysts, public relations practitioners, communication scholars, and organizational communication consultants.
Crisis Communication & Organizational Image
Students in this course examine risk communication theory and image repair. Using qualitative and quantitative research methods, students evaluate case studies to determine effective strategies for communicating with the public during an organizational crisis. Students also learn practical skills for communicating on camera.
Interview with Stefani Drake
Founder, Drake Strategies
Stefani Drake
Stefani Drake is a strategy consultant and speaker with over a decade of experience working with the US government, international NGOs, and nonprofits. She is the founder and lead strategist of her company, Drake Strategies, which serves as the public relations firm for Water Mission, an international NGO dedicated to bringing safe water to communities in need. Stefani is currently on the UNDP's Roster of Communication Experts in Subsaharan Africa and was recognized by HoneyBook and Rising Tide Society as one of the 20 On The Rise for her advocacy work.
Why did you choose to earn a master's degree in communications? Was this a field that always interested you?
I received a bachelor's degree in speech rhetoric and political science and immediately went to work on political campaigns. It soon became apparent that if I wanted to set myself apart and get experience that would translate to any field, I needed to get a master's degree in communications. I went back to school part time while working full time on political campaigns. After earning my degree, I was able to quickly move up and work in the communications department, which led to my first job on Capitol Hill.
I was always interested in politics, but, most importantly, I was driven by my desire to create change. That soon translated to the NGO/nonprofit world, where I have been ever since I left politics. Receiving my master's degree in communications has been extremely valuable in making the transition from one industry to another, and I still rely on my education to this day.
What are some of the most crucial skills you gained in your studies that apply to your job on a day-to-day basis?
Learning organizational communication in grad school was vital. I always say that strong internal communications reflect externally and I have found that to be true in every place that I have worked. Whether learning various styles of writing in grad school, how to increase positive internal communications, [or how to] implement strategies that are tested and true, my degree has played a role in every job I have had.
Did you complete an internship or other type of field experience as part of your master's degree? If so, what knowledge/skills did you gain and how did the experience influence your career choice?
I went back for my master's degree while I was working full-time; however, I was able to use my education as a bridge to grow in my field. At the time of my education, I was working on a presidential campaign and was mainly focused on the Iowa Straw Poll and other field operational activities. I wanted to work as a press secretary, so I asked to take on part-time communication responsibilities for no additional pay while I worked on completing my degree. That arrangement led me to apply what I was learning directly to my new job and, once I completed my degree, I made the transition full time into the communications field.
What was the job search like after completing your degree? Did you feel fully prepared when making the transition from school to the workplace?
I was lucky to be able to pioneer Marist College's online program over ten years ago and I'm very grateful for that opportunity because I, like most, would not have been able to go to grad school full time. As a result of working while going to school, I was able to show my employer what I was learning and leverage that into a new role upon completion of my degree. Even to this day I still rely on what I learned in grad school, whether I'm teaching at a conference, working with clients, or developing a strategic communications plan; the transition was natural and has benefited me everywhere I go.
Out of working for the government, working for nonprofits, and consulting, which do you prefer and why?
I love the ability to consult because it allows me to take on projects that inspire me. It wasn't something that I had planned to do as I have always enjoyed working on a team; however, having young children, I needed flexibility in my work schedule and consulting has allowed me that freedom.
The experience of working for the government was second to none. You are surrounded by brilliant people on a daily basis and I learned so much from those opportunities. The nonprofit field was inspiring and gave me a breadth of new experiences internationally, and consulting ties all that collective experience together and allows me to partner with other organizations and create a larger impact for them.
Why did you decide to found your own company?
I'm a mom of toddler twins so, while I didn't aspire to be an entrepreneur, it was the right decision for my family and has allowed me to be more creative in my strategies, travel when needed, and take on projects that inspire me. Formalizing my work into Drake Strategies has allowed me to appreciate the experiences I have had and truly focus on those areas where I'm most fluent.
What advice would you give to students who are considering a graduate degree in communications?
If communication and storytelling inspire you, then go for it. Be humble, learn as much as you can, and collaborate with all of your classmates. You never know where someone will end up and how that relationship can strengthen your work one day. If you're not sure communications is the field for you -- take a free class or two online before making the commitment. But if you are motivated by the idea of sharing stories and inspiring others to take action, then this is the degree for you.
---
How to Choose a Master's in Communication Program
Earning a communication master's degree requires a significant investment of money, time, and energy. While selecting a program is an individual choice, prospective students should consider several relevant factors. How long will it take to finish the degree? Does the school offer both part-time and full-time options? Can students transfer in graduate credits earned elsewhere, or will the school require additional prerequisite courses? Prospective students should also look at concentrations and course lists. Does the school provide the student's preferred concentration? Are there internship requirements that place students in sites designed to improve their professional network and skills? Does the degree conclude with a capstone such as an academic thesis or an applied research project? Students considering a doctorate may need to complete a thesis, while those going into the work world may find that a capstone project is a better alternative.
When evaluating potential schools, most applicants need to consider costs like tuition, textbooks, fees, transportation, and other expenses. While financial aid can greatly offset expenses, students should still understand exactly what they can afford before enrolling in a program. Many online learners save money on transportation, housing, and childcare, but on-campus students can also lower expenses by choosing a school in a community with a low cost of living. Attending a school near home can help minimize the cost of in-person residencies or other on-campus requirements. Perhaps most importantly, students should consider how a school's location will affect their future employability in a communication profession.
Programmatic Accreditation for Master's in Communication Programs
In the U.S., a school's accreditation is a major factor in the perceived value and utility of its degrees. Accreditation shows that a school has met accepted standards of educational quality. Students who earn a master's in communication from an accredited school can typically transfer their credits, receive financial aid, and obtain jobs much more easily than those who choose unaccredited schools. Accreditation is both programmatic and institutional; regional and national associations provide institutional accreditation by giving their seal of approval to an entire college or university. Programmatic accreditors, on the other hand, grant accreditation only to a specialized department within an institution.
The programmatic accrediting body for communication master's programs is the Association of Schools of Journalism and Mass Communication (ACEJMC). When a school's communication department holds ACEJMC accreditation, students can be assured of that department's instructional quality, curriculum, and overall scholarship. Prospective employers, the general public, and government agencies all recognize the value of ACEJMC accreditation.
Prerequisites
Bachelor's Degree: To gain admission into a communication master's degree, students need to hold a bachelor's degree. Most programs do not require an undergraduate major or minor in communication.

Professional Experience: Typically, a master's in communication does not require students to possess professional experience in the field. In fact, many schools welcome students with diverse vocational backgrounds and experiences.

Minimum GPA: Many universities require students to have a minimum overall GPA or a minimum in the last 60 credits of their undergraduate program in order to gain admission to an MA in communication.
Admission Materials
Application styles may vary from school to school, but most require an essay that demonstrates a student's interests, background, and desire to study communication.
Students usually submit transcripts from all previous undergraduate and graduate coursework.
Letters of Recommendation
Many schools require two to three letters of recommendation as part of an application packet. These usually come from undergraduate professors or managers who know the applicant well and can speak to his or her potential for success.
Some universities require applicants to submit scores from the graduate record exam (GRE). Online programs are less likely to require test scores than their on-campus counterparts.
Many schools require applicants to submit a fee as part of the application process. This fee can range from $20 to $70, and some schools apply it toward tuition once a student enrolls.
Resources for Master of Communication Students
This open-access journal contains evaluative and quantitative articles free for download anywhere in the world. Its purpose is to review current topics and new developments in the scholarly field of communication studies.
ICRJ is a journal published by the International Communication Division of the Association for Education in Journalism and Mass Communication focused on scholarly research in global media and international journalism.
Broadly focused on the social sciences, this publication contains research on multiple areas of human communication. Scholars in communication science, psychology, linguistics, sociology, and anthropology can contribute to and benefit from this journal.
PR Week publishes different versions for the U.S., Europe, and Asia. This publication contains news, opinion pieces, and in-depth studies on topics related to public relations. Readers can also access an online job board.
Published by the International Communication Association, this double-blind academic journal contains articles on communication theory and research drawing from all methods of scholarly inquiry. The journal welcomes manuscripts that are sophisticated, meaningful, and methodologically sound.