A Guide to Getting a Master's in Christian Counseling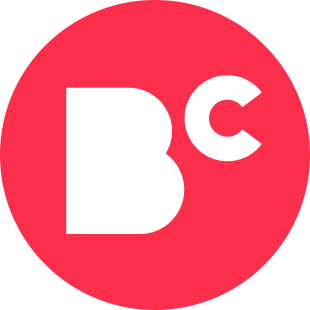 By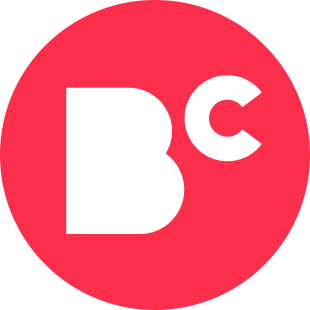 Staff Writers
Writer
The staff writers for BestColleges collaborate to deliver unique, student-driven content on topics such as career development, college life, and college planning....
Updated on August 16, 2023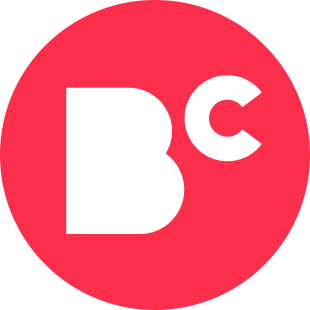 By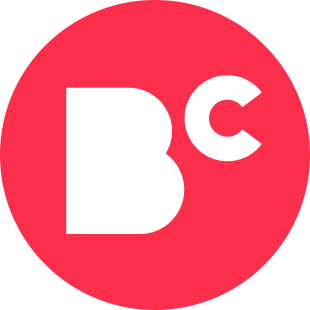 Staff Writers
Writer
The staff writers for BestColleges collaborate to deliver unique, student-driven content on topics such as career development, college life, and college planning....
Updated on August 16, 2023
www.bestcolleges.com is an advertising-supported site. Featured or trusted partner programs and all school search, finder, or match results are for schools that compensate us. This compensation does not influence our school rankings, resource guides, or other editorially-independent information published on this site.
Turn Your Dreams Into Reality
Take our quiz and we'll do the homework for you! Compare your school matches and apply to your top choice today.
Christian counseling degrees can lead to rewarding careers in helping people deal with crises and healing communities in need. These graduates may also qualify for secular counseling positions in schools, hospitals, and prisons. Christian counseling programs can help clergy members become better pastoral counselors or equip chaplains with new skills to conduct their ministries. Counseling-related professions are growing quickly, with the U.S. Bureau of Labor Statistics projecting both substance abuse counseling and marriage and family therapy to grow by 23% between 2016 and 2026. Other mental health professions are expanding, too. Incarceration alternatives are creating a greater need for probation officers and drug counselors, and social service managers remain in high demand. Counselors' interpersonal skills, including empathy, communication, and flexibility, can help them fit into a variety of industries. Christian counselors have a unique opportunity to blend spiritual growth with psychology to become agents of healing in the world.
Should I Get a Master's in Christian Counseling?
Families, communities, and individuals in crisis need well-educated and prepared Christian counselors to bring personal and communal healing to difficult situations. Whether serving in a church, school, or office, counselors must complete a master's in counseling program. Recent college graduates may prefer an on-campus master's degree, since on-campus programs allow students to network with their professors, attend on-site career fairs, and create valuable relationships that may pay off during a job search. Online programs may be the best choice for current professionals who are moving into a new field. These programs allow clergy members to maintain their parish work while earning a master's in Christian counseling, or teachers to stay in their classrooms without having to relocate.
Both online and on-campus programs provide students with access to a regional or national network of ministries, alumni, and schools ready to help students begin careers in Christian counseling. While in school, students gain knowledge of theology, biblical ethics, psychopathologies, counseling strategies, and cutting-edge research in the field. They also participate in practicums and internships to help them pass state licensure exams. Students nearing graduation should contact their states of residence about each state's individual qualifications for counselor licensure. Some Christian counselors choose to seek ordination as clergy, move into a specialized area of counseling, or even return to school for a doctorate. Like all mental health professions, counseling welcomes and rewards practitioners with advanced degrees.
Popular Online Master's in Counseling Programs
Learn about start dates, transferring credits, availability of financial aid, and more by contacting the universities below.
What Can I Do With a Master's in Christian Counseling?
Self-reflective people with good listening skills and empathy tend to make the best Christian counselors. Most counselors have refined communication and people skills. The mental health professions offer many career paths for people with master's degrees. Counselors can help people with mental illnesses, children having a difficult time in school, people with addictions, and families struggling with crises. Christian counselors may work in schools, churches, offices, government agencies, or nonprofit organizations to bring emotional and mental healing to individuals and their communities.
Marriage and Family Therapists
Usually meeting with husbands, wives, partners, or children, marriage and family therapists help clients explore their emotions, adjust to change, and make new decisions. Like most school counseling, professional counseling, and substance abuse counseling, marriage and family therapy requires a state license and a master's degree to practice.

Median Annual Salary: $48,790*
School and Career Counselors
School and career counselors typically work in K-12 school settings or on college campuses. School counselors may evaluate students for mental health disorders, behavioral concerns, or family problems. Career counselors typically assess students through tests and interviews to determine what career options a student may wish to pursue.

Median Annual Salary: $55,410*
Substance Abuse, Behavioral Disorder, and Mental Health Counselors
Substance abuse and related disorders make up a widespread social, public health, and criminal justice problem in the United States. Counselors who specialize in this field have plenty of work thanks to innovative programs that offer counseling in lieu of incarceration for some drug offenders. These professionals evaluate and assist people who suffer from addiction and their loved ones.

Median Annual Salary: $43,300*
Probation Officers and Correctional Treatment Specialists
Probation officers work for the state or federal government to help oversee and rehabilitate legal offenders who are on parole or serving probation. They interview parolees, determine treatment plans, conduct drug tests, and help parolees locate needed resources. Some parole and probation officers work as treatment specialists, a job that more closely resembles traditional counseling psychology.

Median Annual Salary: $51,410*
Social and Community Service Managers
Serving in community and social service organizations, these professionals supervise and coordinate programs, managing the teams that bring services to the public. Social and community service managers may identify needs, analyze data, develop programs, secure funding, and oversee program implementation. They may also conduct public awareness campaigns to promote their organization within target communities.

Median Annual Salary: $64,100*
Source: Bureau of Labor Statistics
Best States for Christian Counselors
Earning a degree in Christian counseling requires a steadfast commitment to your education. Counselors often must obtain at least a master's degree in their field, while also completing a variety of licensure requirements (e.g., supervised practice hours and continuing-education credits). Christian counselors practice in the same capacity as many traditional counselors; however, Christian fundamentals play a role in their counseling methods, treatment, and practice. These counselors can work in secular spaces, such as private practices and treatment centers, as well as within churches and other religious settings.
Your success as a Christian counselor depends on many factors, including where you plan to live and practice. This ranking introduces the top states for Christian counselors based on an area's religious landscape, counseling employment opportunities, and salary levels. The following descriptions provide further information about each state, including insight into what makes the state a great place to live, work, and learn as a Christian counselor. Keep reading to learn more about the methodology behind this ranking and what factors contribute to each state making this list.
Methodology
The following list ranks states based on three main factors: counseling employment opportunities, average counselor salary, and each state's religiosity. Employment data and salary information come from occupational employment statistics reported by the Bureau of Labor Statistics (BLS). Additionally, data regarding each state's religiosity come from the Pew Research Center, which measures factors such as the importance of prayer and religion to state citizens, how often citizens attend worship services, and the number of citizens who believe in God. State religiosity was compared with employment levels and then cross-referenced with the states reporting the highest mean salaries for counseling professionals.
The Top 10 States for Christian Counselors
How to Choose a Master's in Christian Counseling Program
Earning a Christian counseling degree online or on campus is a long, expensive, and challenging undertaking. Selecting a graduate program is a personal choice, but applicants should remember that a master's degree means investing money and time into one experience. Choosing the right program require students to think about several factors. Consider for instance: how long does it take to finish the degree? Are there both part-time and full-time options available? Does the school require students to complete prerequisites? What is its policy on transfers? Applicants must also make sure the curriculum is right for them. Does the school's concentration match your professional ambitions? What are the university's practicum and internship requirements? Can the school help students find employment and boost their resumes? If the degree includes a capstone project, is it an applied research project, or a traditional master's thesis?
Nearly all students must consider the cost of earning a graduate degree. Besides tuition, expenses such as parking permits, textbooks, and technology fees can quickly add up. Students need to calculate the total cost of the degree before accepting an offer. Some online Christian counseling master's programs allow students to complete all their coursework from home, meaning they do not have to relocate, change jobs, or disrupt their family life. These online degrees can offer big savings. Other programs implement requirements for on-campus courses, practicums, and internships that students must undertake in January terms or over the summer. In these cases, additional travel costs may offset online program savings.
Programmatic Accreditation for Master's in Christian Counseling Programs
Students considering a graduate degree should consider a program's perceived quality and value in the professional space. Accreditation is a key determining factor in how other counselors perceive the degree and which organizations will count it toward licensure or certification requirements.
States require mental health professionals seeking state licensure to hold degrees from accredited schools and will not issue licenses to students who graduated from non-accredited institutions. Regional accrediting associations are considered the gold standard, and they accredit entire universities. National accrediting bodies such as the Association for Biblical Higher Education and the Transnational Association of Christian Schools also provide institution-wide accreditation. Program accreditation is department specific. Seminaries offering counseling degrees may also hold accreditation with the Association of Theological Schools .
For a master's in Christian counseling, the programmatic accrediting bodies include the Council for Accreditation of Counseling & Related Educational Programs and the American Psychological Association. Attending an institution with program-specific accreditation assures students that their degrees meet current standards in the field.
Popular Online Master's in Counseling Programs
Learn about start dates, transferring credits, availability of financial aid, and more by contacting the universities below.
Master's in Christian Counseling Program Admissions
Each school's has its own unique admissions requirements. Highly competitive schools receive many applications for only a few open seats in their programs. These institutions must consider many factors for admission. Other colleges have many open slots, welcoming applications from all qualified students. Most applicants apply to between three and eight graduate programs. Master's in Christian counseling applications take time, and each application costs money. Applying to several schools can be a wise strategy since desired schools may decline a students' application. Many prospective graduate students rank their top-choice schools using factors such as cost, financial aid, program length, concentration options, and school reputation. The best master's in counseling programs also prepare students to pass state licensure exams, increasing the school's immediate value to students' careers.
Prerequisites
Bachelor's degree=

Applicants for a master's in Christian counseling must hold a bachelor's degree. While undergraduate coursework in theology and psychology is helpful, no particular undergraduate major is necessary for admission.

Professional Experience:

Professional experience may set apart a candidate as particularly suited to the counseling profession, but few Christian counseling degrees require a precise number of years of professional experience for admission.

Minimum GPA:

The minimum GPA for a master's in Christian counseling usually falls between a 2.7 and a 3.0. Some schools allow applicants to offset a low GPA with high scores on the admissions test, extensive professional experience, or a particularly strong GPA in the last two years of undergrad.
Admission Materials
Application:

Usually requiring an essay, a purpose statement, and a resume, graduate school applications can be time consuming. Though popular for undergraduate applications, CommonApp is not available for graduate degrees.

Transcripts:

Applicants need to submit transcripts that show all courses attempted and grades earned from previous schools. Today, many colleges use studentclearinghouse.org, which charges $5 for transcripts.

Letters of Recommendation:

Counseling students usually need to submit three letters of recommendation. These often come from professors, pastors, or other who can speak to the applicant's potential as a counselor.

Test Scores:

Most Christian counseling master's programs require the Graduate Record Exam (GRE). Students should strive for a 150 on the exam's quantitative and verbal sections.

Application Fee:

College application fees are usually about $40, and schools collect this money to help pay for the application process. Some schools waive fees for students or apply them to tuition.
What Else Can I Expect From a Master's in Christian Counseling Program?
Concentrations, coursework, and degree requirements for a master's in Christian counseling vary widely between schools and programs. Credit-hour requirements can be as few as 36 or as many as 90, and concentration options depend on the degree type. Nearly all Christian counseling degrees include courses in psychological theories, counseling practice, scripture, and research.
Concentrations Offered for a Master's Degree in Christian Counseling

| Concentration | Description | Careers |
| --- | --- | --- |
| Professional Counseling | Professional counseling is the foundational degree for most counseling jobs. This concentration equips students to pass their exams and meet other requirements to become licensed professional counselors in their home states. Courses include helping relationships, psychopathology, group dynamics, and multicultural diversity. Students also take an internship and a practicum. | Licensed professional counselor |
| Discipleship | Usually a subset of pastoral counseling, Christian counseling, or biblical counseling, this concentration prepares students for relational ministry by emphasizing personal development and biblical content. Courses include discipleship counseling, group counseling and discipleship, and marriage and family counseling. The entire curriculum includes courses in counseling, biblical studies, ministry practice, and theological studies. | Associate pastor |
| Children's Ministry | Christian counselors who want to serve youth, families, and children can emphasize children's ministry. Courses in this specialization may include youth, children, families, and faith throughout scripture; postmodern culture and families; and spiritual formation and development of youth, children, and families. Students may learn how to minister to children with challenging issues and to families in crisis. | Children's minister, school counselor |
| Clinical Mental Health | Counselors who want to promote positive change by treating mental health disorders often choose this specialization, which focuses on counseling theories and evidence-based research. Courses may include addiction counseling, career counseling, military family counseling, and trauma and crisis counseling. The curriculum includes supervised field work and in internship. | Licensed professional counselor, licensed professional clinical counselor |
| Marriage & Family Therapy | Designed for students seeking to begin careers as licensed marriage and family therapists, this concentration includes courses such marriage, couple, and family counseling theories; introduction to human sexuality; and counseling adolescents and their families. Students must take a three-semester practicum and complete 700 hours of supervised work. | Licensed marriage and family therapist |
Courses in a Master's in Christian Counseling Program
Courses differ depending on the school, the exact program selected, and the concentrations offered. Most master's in Christian counseling programs draw together a curriculum including psychological theory, biblical knowledge, and courses in counseling practice and research. Many Christian counseling master's programs also require internships, practicums, and labs.
Introduction to Addictions and Substance Abuse Disorders
This course takes a three-fold approach to the subject, beginning with a broad understanding of addiction and the counselor's role. The course moves into theories and models of treatment for addiction, and concludes with a review of standards in order to equip students for addiction counseling licensure.
Career Development Counseling
Students consider a broad overview of careers and related life experiences. The course begins with a theology of work and a look at the effects of work on the human experience. It goes on to examine the nexus between work and psychotherapy, career development theories, career counseling techniques and processes, and the relationship between family and work.
Counseling Theories
In this course, learners study a comprehensive overview of the major counseling theories, including psychoanalytic, existential psychotherapy, Adlerian, person-centered, behavioral, cognitive behavioral, reality therapy/choice theory, and rational emotive behavioral therapy. Students also learn about group counseling theories, which may include synchronous group experiences.
Integration of Scripture With Counseling Theory
Students study the Christian worldview through the lens of scripture and apply it to contemporary theories of counseling psychology. The course considers what it means to be human from both psychological and theological perspectives and examines counseling ethics in the light of scripture and Christian thought.
Spiritual Formation
Using stages of growth and classical spiritual disciplines, this course looks at the spiritual formation of both counselor and client. Students explore their own spiritual health in light of what it means for a counselor. They study topics such as centering prayer, Ignatian spirituality, Lectio Divina, the divine silence, and other tools of spiritual growth.
How Long Does It Take to Get a Master's in Christian Counseling?
Christian counseling master's programs vary in length depending on the type of degree, school, and learning format. Earning a master of arts typically requires 36 credit hours, a master's degree in clinical counseling from a seminary may take between 48 and 67 hours, and a master of divinity may require at least 90. Students should budget one to three years of full-time study to complete a Christian counseling degree. Online programs can be convenient, but some on-campus programs help students finish faster by doubling up on credits. Typically, schools permit students to enroll in fewer courses per semester in order to meet work or family obligations. Students should be wary of prolonging degrees, however, since this tactic can result in much higher overall costs. Schools usually cap their tuition at nine to 12 credits, making it cheaper for students who take more than the recommended amount of classes per term.
How Much Is a Master's in Christian Counseling?
A master's degree in Christian counseling will cost between $8,500 and $60,000. Overall costs depend on how many credits a school requires, and any discounts it may give to current clergy or members of a supporting denomination. A master's in Christian counseling can require as few as 36 credits, or as many as 90, to complete. Shorter degrees often save money and time, but students should always check the cost per credit-hour to understand the total tuition they will need to pay. May seminaries and Christian colleges offer military-friendly benefits, as well as discounts for the children of pastors and missionaries.
Online students often need to pay technology fees that aren't required of on-campus students. That said, digital learners usually save on housing, fees, meal plans, and other costs. Often, online degrees charge less. However, many of the best online master's in counseling programs also require extensive time on campus. Travel costs, hotels, and time away from work and family can add up quickly for distance learners.
Certifications and Licenses a Master's in Christian Counseling Prepares For
Board of Chaplaincy Certification Inc
Administered through the Association of Professional Chaplains, the BCCI certification requires a graduate theological degree, such as a degree in Christian counseling, along with qualifying work experience and four units of clinical pastoral education. Degrees must include 72 credits of specific coursework like ethics of professional practice and spiritual care of persons.
Licensed Professional Counselor
LPCs hold a license to practice the counseling profession in their state. Particulars vary by state, but becoming an LPC typically requires a qualifying master's degree; 3,000 hours of supervised clinical work; and a passing score on the National Counselor Examination. LPCs must also follow a strict code of ethics.
Certified Clinical Mental Health Counselor
CCMHCs are board-certified counselors who hold the National Certified Counselor designation, complete 60 hours of graduate credit in a master's in Christian counseling or another qualifying degree, and meet other requirements for endorsement. These professionals must achieve a passing score on the National Clinical Mental Health Counseling Examination.
Spiritual Christian Counseling Certificate
Sponsored by the American Institute of Health Care Professionals, the Spiritual Christian Counseling Certificate is designed for applicants from caring professions who completed at least 330 hours of continuing education. This certification shows clients that a counselor is fully trained in spiritual counseling from a Christian perspective.
National Certified Counselors
Becoming an NCC means a counselor has achieved or surpassed the highest standards in the profession. NCCs hold an eligible degree, such as a master's in Christian counseling. They must also have extensive, documented work in counseling and pass a rigorous exam. They may use the sponsoring organization's certification mark on marketing materials.
Resources for Christian Counseling Graduate Students
Making it easy to search the Bible in a variety of translations, BibleGateway is filled with study guides, commentaries, articles, devotions, and other resources related to the Bible. Counselors can find biblical resources or recommend them to clients using this site.
Sponsored by the Christian Counseling & Educational Foundation, JBC publishes articles three times a year. Topics include nourishing the emotional life, pastoral burnout, and the theological foundations of counseling.
Sponsored by a coalition of pastoral care and counseling organizations, JPCC is a peer-reviewed academic journal that publishes both reflective and scholarly pieces on psychotherapy, education, research, counseling, and spiritual care.
Professional Organizations in Christian Counseling
Joining a professional organization gives students a chance to meet seasoned professionals, hear educational talks at conferences, and read up-to-date research in organizational publications. These organizations often maintain extensive and curated articles online as well as recommended books, podcasts, and audio resources for counselors and laypeople. Many professional associations offer discounts to students, and a number of them provide job boards that student members can use. Membership in an organization may give candidates' resumes a boost.
Founded by Jay Adams in 1976, ACBC certifies biblical counselors who have completed a three-step process of training, testing, and supervision. The organization also hosts conferences and provides a searchable list of counselors.
ABC provides resources such as books; audio materials; and videos designed for counselors, students, and laypeople. Members can enjoy a national conference as well as take advantage of the opportunity to become certified biblical counselors.
Since 1981, the NCCA has equipped Christian counselors, pastors, and other caring professionals with the tools to take a faith-based approach to counseling. The group offers online courses and training through certified academic institutions.
AACC membership reflects the entire community of care. The organization offers educational resources such as Christian Counseling Today magazine and national events, as well as a searchable database of Christian counselors.
Popular Online Master's in Counseling Programs
Learn about start dates, transferring credits, availability of financial aid, and more by contacting the universities below.