Master's in Electrical Engineering Program Guide
We answer your questions about earning a master's in electrical engineering degree — career outlook, admissions, cost, and program information.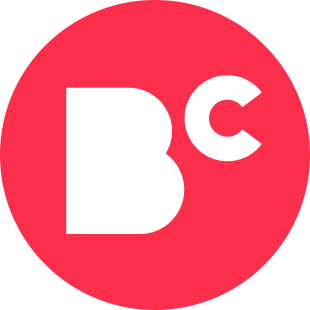 By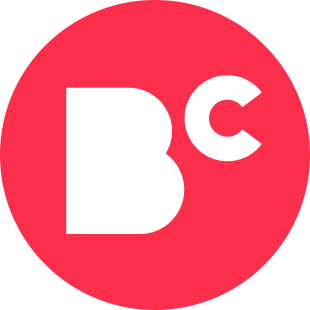 Staff Writers
Writer
The staff writers for BestColleges collaborate to deliver unique, student-driven content on topics such as career development, college life, and college planning....
Updated on August 16, 2023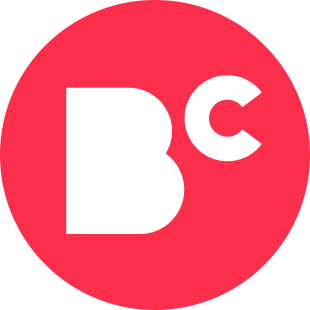 By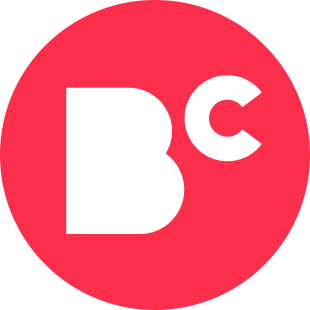 Staff Writers
Writer
The staff writers for BestColleges collaborate to deliver unique, student-driven content on topics such as career development, college life, and college planning....
Updated on August 16, 2023
www.bestcolleges.com is an advertising-supported site. Featured or trusted partner programs and all school search, finder, or match results are for schools that compensate us. This compensation does not influence our school rankings, resource guides, or other editorially-independent information published on this site.
Turn Your Dreams Into Reality
Take our quiz and we'll do the homework for you! Compare your school matches and apply to your top choice today.
Electrical engineers combine their creativity with scientific knowledge to develop new ideas and technological innovations. Professionals with an electrical engineering master's degree often work with with electricity, technology, and systems design. Students have a variety of specialization options and can focus on their passions. Graduates with a master's in electrical engineering design, create, and test new technologies and may work with circuits, motors, renewable energy sources, or communication systems.
According to the Bureau of Labor Statistics (BLS), electrical and electronics engineers earn an average annual salary of $97,970, and the bureau projects the profession to grow 7% by 2026. Keep reading to learn about the educational requirements to enter the electrical engineering field.
Should I Get a Master's in Electrical Engineering?
An electrical engineering master's degree requires coursework in areas such as science, math, technology, electrical circuit theory, systems design, design and drafting, and physics. Students need high academic standards and excellent reasoning and analytical skills. Learners also need good focus and multitasking abilities to prepare for work on complex components and systems.
Students can pursue a master's degree in electrical engineering online or on campus. Online degrees typically appeal to professionals who want to change careers, learners who need to work while attending school, and those with busy personal lives. On-campus programs are ideal for recent graduates of bachelor's programs who aspire to advanced engineering positions.
Both online and on-campus students can develop a professional network of peers and professors, and many schools provide assistance with internship and job searches. A graduate degree can lead to higher earning potential and advanced, specialized career paths.
What Can I Do With a Master's in Electrical Engineering?
A master's in electrical engineering prepares students for specialized and supervisory positions in a variety of work environments. Graduates may perform research, develop new technologies, design electrical components, or work in telecommunications. Positions in the field all require advanced math and science skills. Below are examples of careers for graduates with an electrical engineering master's degree.
Related Programs That Might Interest You
Learn about start dates, transferring credits, availability of financial aid, and more by contacting the universities below.
How to Choose a Master's Program in Electrical Engineering
When choosing between electrical engineering master's programs, students should consider factors including program length, course format, available concentrations, and final project requirements. Most programs take about two years to complete, though some schools offer accelerated programs that require only one year. Students can study on a part-time or full-time basis, and learners may continue working while earning their degree. Part-time students typically take about three to five years to graduate.
Students can pursue online or on-campus programs. Working professionals often benefit from the flexibility of online programs, which do not require learners to commute to campus. Asynchronous classes, which are commonly offered online, allow students to complete coursework at their convenience.
Students should also consider each prospective program's curriculum and choose a program that offers a concentration that is relevant to their career goals. Additionally, many programs require a capstone project, which may involve creating a new engineering design or participating in a final seminar or internship.
Programmatic Accreditation for Master's Programs in Electrical Engineering
The accreditation status of an engineering student's program impacts future career opportunities. Departments often receive programmatic accreditation from field-specific accrediting bodies. Accreditation indicates that the program meets set standards of quality for the profession.
Students planning to pursue an electrical engineering master's degree should look for programs with accreditation from the Accreditation Board for Engineering and Technology (ABET). ABET accredits associate, bachelor's, and master's programs in the applied and natural sciences. A degree from an ABET-accredited program is required to sit for licensure examinations. A degree from an accredited institution ensures the quality of the education, demonstrates value to future employers, and qualifies graduates to pursue further education and certifications.
What are the best electrical engineering programs of 2023? Here are our top 3:
Read the Video Transcript
Interested in Electrical Engineering?
Master of Science in Electrical Engineering
Careers: Electrical Engineer, Engineering Manager, Health and Safety Engineer, Computer Engineer, Biomedical Engineer
Average Salary: $103,000 (Source: Payscale.com)
Level Up With: Ph.D. in Electrical Engineering
Best Online MS in Electrical Engineering Programs
North Carolina State University
New Mexico State University
Georgia Institute of Technology
University of Colorado Boulder
University of Utah
Head-to-Head
1. North Carolina State University
Location: Raleigh, NC
School Type: Public
Accreditation Status: Accredited
Average Tuition: $6,535 (in-state); $26,654 (out-of-state)
Admission Rate: 45%
Credits to Graduate: 31
Pre Reqs: Bachelor's in Electrical Engineering; a minimum GPA of 3.25; satisfactory GRE scores
2. New Mexico State University
Location: Las Cruces, NM
School Type: Public
Accreditation Status: Accredited
Average Tuition: $5,875 (in-state); $21,864 (out-of-state)
Admission Rate: 55%
Credits to Graduate: 30
Pre Reqs: Bachelor's with a minimum GPA of 3.0
3. Georgia Institute of Technology
Location: Atlanta, GA
School Type: Public
Accreditation Status: Accredited
Average Tuition: $10,258 (in-state); $31,370 (out-of-state)
Admission Rate: 21%
Credits to Graduate: 30
Pre Reqs: Must complete program within six consecutive years; must maintain a GPA of at least 2.7
Full rankings at BestColleges.com
Master's in Electrical Engineering Program Admissions
Though admissions requirements vary by school, most electrical engineering master's programs require applicants to hold a bachelor's degree from an accredited school, complete an application essay, and submit letters of recommendation. Most applicants choose three to eight graduate programs. When selecting schools, learners should consider each program's curriculum and cost.
Applicants to online programs may need to demonstrate their ability to succeed in school while meeting personal and professional obligations. Online learners may also need to declare their planned timeline for graduation and prove they have necessary resources, such as a laptop and internet access.
Prerequisites
Bachelor's Degree:

Graduate applicants typically need a bachelor's degree in engineering. Applicants with a degree in an unrelated field may need to have completed a certain amount of coursework in the subject.

Professional Experience:

Though most schools do not require applicants to have professional experience, work experience in the field can improve a student's application.

Minimum GPA:

Graduate admissions typically require a minimum 3.0 undergraduate GPA, and some competitive programs require at least a 3.4 GPA. Schools may consider applicants who do not meet GPA requirements if they have significant achievements or experience.
Admission Materials
Application:

Completing an application, which includes gathering materials and writing essays, can take several months. Most graduate programs provide online applications.

Transcripts:

Applicants must request official transcripts from previous schools. Transcripts show the student's completed courses, GPA, and conferred degrees. Most schools charge a small fee to release official transcripts.

Letters of Recommendation:

Most graduate applications require two letters of recommendation from professors in the engineering field. Learners should request letters at least a month in advance and can assist recommenders by supplying copies of their transcripts.

Test Scores:

Though not always required, many programs require GRE scores. Competitive scores, especially on the quantitative section, demonstrates the applicant's analytical abilities.

Application Fee:

Graduate application fees typically cost $50-80 per school. Some schools waive this fee for students who demonstrate financial need.
What Else Can I Expect From a Master's Program in Electrical Engineering?
Master's in engineering programs typically offer several concentration options, each of which requires different coursework. Students should choose a school that offers a concentration that aligns with their career goals. Below are concentrations commonly available to master's in electrical engineering students.
Concentrations Offered for a Master's Degree in Electrical Engineering

| Concentration | Description | Careers |
| --- | --- | --- |
| Computer Engineering | Computer engineers focus on how to make computers faster, more reliable, and easily transportable. This concentration may also explore the microarchitecture of computers and computer components. | Computer hardware engineer |
| Bioengineering | Bioengineering involves using artificial components in the human body. Electrical engineering students in this concentration may analyze imaging technologies or prosthetics. | Cellular or genetic engineer, medical imaging professional |
| Circuits | Learners in this concentration examine the use of circuits in electronic devices such as cars, microwaves, and radio frequency remote controls. | Electrical engineer |
| Photonics | Photonics, also called optics, explores the transmission of photons. Learners study the emission, transmission, amplification, and manipulation of light. | Electrical engineer |
| Communications and Networking | Students focus on communication technologies such as antennas, satellites, wireless devices, and radios. | Communications electrical engineer |
Courses in a Master's in Electrical Engineering Program
Students earning a master's in electrical engineering typically complete a combination of core classes and concentration courses. Curricula vary based on the program and the student's specialization. However, the sample courses below are common requirements for electrical engineering students.
Engineering Electronics
This course provides foundational knowledge for electrical engineering students. Learners study the physics of semiconductors, circuits, and amplifiers. The course generally includes a lab component. The course prepares students for careers designing and building electronics and power suppliers.
Computer Architecture
This introductory course covers the micro-architecture of computers, processors, software, and hardware. Learners study computer design and systems that contribute to basic functions such as memory storage. This course provides knowledge necessary for computer hardware engineers.
Electric Power Systems
Students explore how electric power systems are used in different industries. They analyze how technology transforms and transmits energy. This class provides critical concepts for students who aspire to careers in industrial or alternative energy systems.
Physics of Semiconductors
This course explores the theoretical foundations of semiconductors and their usage. Students learn how states of matter, such as plasma, affect certain aspects of semiconductors. Coursework also covers current technologies that use semiconductor properties.
Wireless Communications
Students examine modern digital communication systems, including phones, internet, video, and radio. Learners explore the design and limitations of wireless communications and study equalization, modulation, error correction, and transmission. This course benefits future communication systems engineers.
How Long Does It Take to Get a Master's in Electrical Engineering?
The time required to earn an electrical engineering master's degree varies by school. Master's in electrical engineering programs typically require 30-33 credits. Full-time students can graduate in one year, but most programs take two to three years to complete. Some schools offer joint bachelor's-master's programs that allow students to graduate with both degrees in five years. A student's degree completion time depends on credit requirements, transfer credits, program format, and specialization.
Because graduate students often work as engineers while studying, many schools offer part-time options. Part-time students typically require longer to earn their degree, usually five to seven years, but have more scheduling flexibility to meet professional obligations while in school.
How Much Is a Master's in Electrical Engineering?
Earning a master's in electrical engineering requires a significant financial investment. In addition to tuition costs, students should consider the cost of books, housing, and technology fees. Tuition rates vary dramatically, depending on the type of program and school. Tuition for an online electrical engineering master's degree typically costs $15,000-49,000, or $500-1,470 per credit.
While some schools charge the same tuition rate for online and on-campus learners, many schools offer discounts for online students. For example, public schools may charge online learners in-state tuition rates, regardless of their state of residency. However, distance learners may need to pay additional technology fees.
The type of institution also impacts tuition costs. Public schools, which receive state funding, typically charge lower tuition rates and accept more students. Private schools; however, run on funding from tuition and donations. Therefore, most private university programs charge significantly higher tuition rates than public schools.
Certifications and Licenses a Master's in Electrical Engineering Prepares For
Professional Engineer Licensure
The highest standard for the profession, a PE license indicates the the engineer has substantial experience and successfully passed examinations. The fundamentals of engineering test qualifies candidates to work as engineers in training. After completing four years of experience, candidates can take state licensure examinations, followed by the advanced PE examination.
Certified Energy Manager
The Association of Energy Engineers offers this certification for energy managers. These professionals ensure that the electrical and mechanical processes within an infrastructure work efficiently to reduce energy expenditure. Candidates need a bachelor's in engineering and three years of professional experience.
Systems Engineering Professional
This professional certification from the International Council on Systems Engineering is ideal for aspiring systems engineers who do not have the professional experience needed to pursue more advanced certification. Candidates must pass a comprehensive knowledge examination.
Resources for Graduate Electrical Engineering Students
NSPE promotes the licensure of professional engineers and upholds public health and safety in the field. Student members can access scholarship opportunities, free classes and webinars, mentoring opportunities, and discounted publications.
EEP provides research articles, publications, guides to using electrical software, calculation spreadsheets, and downloadable programs that can handle complex calculations.
Electronics offers an online repository of learning objects from colleges across the country. Tools include interactive learning modules and audio presentations, which help students understand electromechanical engineering topics such as circuits and motors.
This website includes news and articles on electronics, educational games, webinars, videos, a professional forum, and a job board. Undergraduate and graduate students can visit the website to learn more about the electrical engineering field.
AAC provides video lectures, worksheets, and webinars. Students can access electronic tools to perform calculations and study circuit designs.
Professional Organizations in Electrical Engineering
The engineering field includes dozens of specialties and a variety of work environments. Joining a professional organization helps students and recent graduates learn about potential career paths. Professional organizations typically offer member benefits including networking opportunities, educational resources, and job boards. They may also host annual conferences or provide licensing information.
IEEE connects electrical engineers around the world. Members receive access to publications, conferences, continuing education programs, and professional opportunities. Graduate students and professionals can use the IEEE job site to find open positions.
The IET is one of the largest institutions promoting science, engineering, and technology. Spanning 150 countries, the IET facilitates networking and provides members with discounted rates on publications, newsletters, and journals. Members also receive professional developmental assistance and access to conferences.
The IEC creates standards for the production of electronic products and technologies. Members have access to online resources, tools, and reference materials.
EPRI is a nonprofit organization that researches energy and the environment. The organization works to improve the safety, affordability, and dependability of electric power. Members receive access to current research in the field.
NSPE works with professional engineers across the country to address concerns and provide leadership training. Members have access to continuing education programs, research and publications, a job board, and career services.