Master's in Engineering Management Degree Guide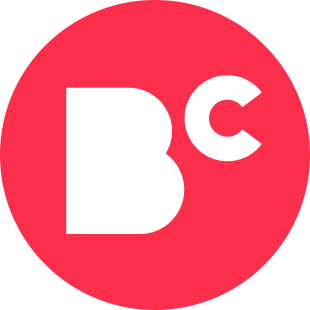 By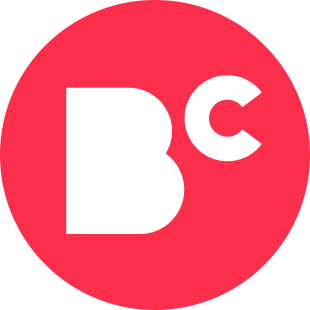 Staff Writers
Writer
The staff writers for BestColleges collaborate to deliver unique, student-driven content on topics such as career development, college life, and college planning....
Updated on August 17, 2023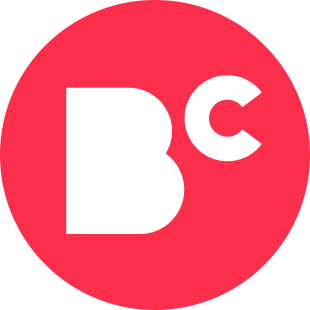 By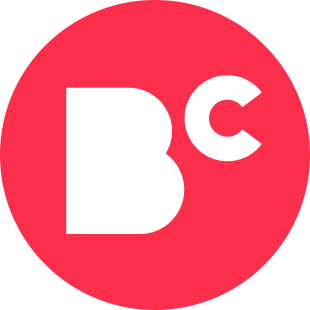 Staff Writers
Writer
The staff writers for BestColleges collaborate to deliver unique, student-driven content on topics such as career development, college life, and college planning....
Updated on August 17, 2023
www.bestcolleges.com is an advertising-supported site. Featured or trusted partner programs and all school search, finder, or match results are for schools that compensate us. This compensation does not influence our school rankings, resource guides, or other editorially-independent information published on this site.
Turn Your Dreams Into Reality
Take our quiz and we'll do the homework for you! Compare your school matches and apply to your top choice today.
M.S in Engineering Management
Roles for engineers continue to expand significantly. The Bureau of Labor Statistics projects that jobs for engineering managers will grow 6% by 2026, with nearly 10,000 new roles added during that time. Engineering managers earn substantial incomes, with most professionals commanding six-figure salaries. This guide provides all of the information needed to complete a master of engineering management degree.
Top Engineering Management Careers & Salaries Preview
1. Engineering Manager: $137,720
2. Electrical/Electronics Engineer: $97,970
3. Construction Manager: $91,370
4. Computer & IT Manager: $139,220

Featured Programs in Engineering Management




Considering a Master's in Engineering Management?

A master of engineering management can help graduates advance their careers. Designed for professionals with existing engineering experience, the engineering management master's degree helps learners develop the business and management skills needed to lead teams of engineers in project-based work. As engineering roles continue to expand, the need for qualified professionals who understand both the technical and managerial sides of the industry will grow.

The Bureau of Labor Statistics projects that jobs for engineering managers will grow 6% by 2026.

Some students pursue this degree on campus so that they can participate in face-to-face leadership classes; others study online so they can continue their careers. Completing this degree also provides students with access to many helpful services and resources, both in school and after graduation. While enrolled, degree seekers benefit from networking sessions and lecture series organized by the school. As they near graduation, most career and professional development departments help learners find internships, work on their resumes and interviewing skills, and share job postings. Even after graduation, many alumni benefit from ongoing professional relationships with former professors and peers.

How Long Does It Take to Get a Master's in Engineering Management?

Most master of science in engineering management programs require between 30 and 36 credits to graduate. When studying full-time, learners usually need about two years to complete the requirements. Factors that affect this timeline include whether the student needs to complete an internship or whether they write a thesis or create a culminating project. Students working as they study may need a part-time option, so they should discuss this possibility with any prospective programs. Part-time students usually graduate within four years.

Others opt for an accelerated program to graduate faster. These programs often offer truncated terms that allow students to fit more coursework into a shorter amount of time. The tuition for all learning options should remain the same since the number of credits does not change; however, learners may pay more or less in semester-based fees depending on how long they enroll in an institution.

How Much Is a Master's in Engineering Management?

Before finalizing your list of schools, consider the overall cost of the degree. According to one College Board report, students enrolled in a public school who receive in-state tuition paid an average of $8,670 annually during the 2017-2018 academic year. Those attending private, non-profit schools averaged annual payments of $29,960.

While these sums cover tuition and fees, students must also factor in living expenses. Those who take advantage of on-campus room and board pay $10,020 and $11,490 annually for public or private schools, respectively. Additional costs include transportation, parking, memberships, books, materials, and any technology costs. Government, private, and institutional grants, scholarships, and student assistantships help offset these costs.

Expectations in Concentrations Pursing a Master's Degree in Engineering Management

Master of engineering programs provide a variety of paths. While the following sections highlight a few common concentrations and courses, learners should check with individual schools to determine the specific requirements of their program.

Concentrations Offered for a Master's in Engineering Management

| Concentration | Description | Careers |
| --- | --- | --- |
| Applied Biomedical Engineering Management | This concentration trains students who plan to go into managerial engineering gain the skills needed to manage fellow engineers working to find answers to questions in biology and medicine. | Engineering manager, engineering project manager |
| Managerial Analytics | Designed for the learner who wants to focus on best practices and operational excellence, this specialization covers analytical frameworks, ways of collecting and analyzing data, and creating better ways of managing the supply chain. | Senior engineering manager, big data analytics manager |
| Process Management | The process management concentration helps students understand project oversight, the negotiations process, how to overhaul existing processes to effectively create change, and legal aspects of management. | Senior project manager, healthcare project manager |
| Innovative Design | For the more creative engineer managers, this specialization helps them consider how to manage new product development, innovation, design, and entrepreneurial mindsets within engineering. | Design engineer, product design engineer |
| Aeronautics and Astronautics Management | Students in this concentration gain the skills needed to combine their existing understanding of the industry with cutting edge business and leadership skills that have proven successful in this area of engineering. | Program director, aerospace engineer |

Courses in a Master's in Engineering Management Program

Students should examine the curriculum each master of engineering management program offers to ensure that coursework aligns with their professional goals.

Foundations of Project Management

This course teaches students about the technical standards and best practices of moving a project from start to finish with special emphasis placed on the role of the manager. Topics covered include risk analysis, effective communication, and response to problems.

Financial Aspects of Management

Students enrolled in this class learn about financial decisions managers must make. They review accounting principals, contract management, measure revenue and losses, prepare financial reports, and learn to understand the equity of stockholders.

Organizational Behavior

With a focus on understanding the climate and culture of organizational structures, this course looks at individual and group behaviors, creating job satisfaction, designing and implementing processes for decision-making, and creating performance review metrics.

Managing Technical Organizations

This course emphasizes the specific challenges and rewards of managing engineering systems. Students learn about traditional management structures, leadership styles, ethical dilemmas, and delineation of responsibilities. Some courses provide role-play opportunities for students to hone their experience.

Managerial Problem Solving

This course helps students understand how to tackle problems like tension, discontent, and dissatisfaction by using proven problem-solving methods. Topics include using creative methods for diffusing issues, understanding the cognitive and relational styles of workers, and creating processes to handle problems.

What Can I Do With a Master's in Engineering Management?

Some engineering managers work in manufacturing plants, while others work in offices. Most enjoy standard 40-hour work weeks, although consultants may find themselves traveling to various clients and working unusual hours. Because they manage others, engineering managers must enjoy working with people and understand how to effectively lead other employees. The following section highlights a few career options.

Engineering Manager

Engineering managers create project timelines for new work, determine staff numbers, consult on new product design and production, develop and oversee budgets, and ensure that all projects meet deadlines.

Median Annual Salary: $137,720*

Electrical/Electronics Engineer

Working in concert with other engineers, these specialists design and manufacture new types of electrical units or electronics for both personal and commercial use. They create manufacturing plans, fix bugs, and find new ways to use electrical power in innovative products.

Median Annual Salary: $97,970*

Construction Manager

With their knowledge of architectural engineering, construction managers oversee job sites, provide estimates for clients, work within budgetary restraints, and consult with other design and construction professionals.

Median Annual Salary: $91,370*

Computer & IT Manager

Computer and IT managers oversee other computer engineers, create plans for hardware and software updates, consult with vendors, and ensure that their organization's network remains secure.

Median Annual Salary: $139,220*

Source: Bureau of Labor Statistics

How to Choose a Master's Program in Engineering Management

Many factors go into finding the right school for you, so take ample time to consider the pros and cons before deciding where to apply. For many, the curriculum represents an important component. Some students want to specialize in a particular area of engineering, and finding a school that offers that concentration proves crucial. Degree seekers must also decide whether they want to attend an on-campus program or an online school. Students considering virtual learning can review Best College's ranking of the top online master of engineering management programs for 2018.

Individuals who value hands-on work experience often gravitate toward master of engineering and management programs that allow them to complete a job placement or internship. These students must decide if they want to write a thesis or compile a final project that demonstrates their growth. This decision typically relies on learning style and future career goals. Likewise, location plays a big part in decision-making for many. Some students take advantage of in-state tuition at a public school in their region. Others know that they want to live in a specific city when starting their managerial career and pursue education in that location.

Programmatic Accreditation for Master's Programs in Engineering Management

In addition to the factors highlighted above, accreditation also represents an important aspect of choosing the right master of engineering management program. Accreditation helps students identify schools that undergo a meticulous, multi-year process that demonstrates their educational legitimacy. Independent bodies visit the department, speak with faculty and students, and observe classes to ensure that learners receive support and adequate learning opportunities. Several programmatic accreditation bodies reside over the world of engineering management, including the Accreditation Board for Engineering and Technology and the National Council of Examiners for Engineering and Surveying. Individuals who fail to attend an accredited program may run into trouble when trying to transfer credits to another institution, when seeking further their education, when applying for licensure and certification, or when competing against other candidates who graduate from accredited programs.

Master's in Engineering Management Program Admissions

The majority of engineering management master's programs want candidates with at least two years of full-time, professional work experience. Admissions to traditional on-campus schools, while still competitive, are usually streamlined. Distance learning admissions, conversely, tend to involve more stringent requirements, as admissions panels must ascertain whether the candidate possesses the discipline and resolve to manage their time. Students should apply to between four and eight programs to strengthen their chance of acceptance.

Prerequisites

Bachelor's degree:

Applicants to a master's in management science and engineering must hold a bachelor's degree. If they didn't study engineering at the undergraduate level, they likely need to take a number of prerequisites.

Professional Experience:

Professional experience requirements depend on individual schools, but most want to see that candidates boast practical experience performing the work of those they will someday manage.

Minimum GPA:

The majority master of engineering management programs require a minimum 3.0 GPA for applicants.

Admission Materials

Application:

Applications can sometimes require personal statements or resumes, so be sure to prepare these documents in advance.

Transcripts:

Applicants must provide official, sealed transcripts from previously attended institutions. Requests for transcripts are usually accompanied by a fee.

Letters of Recommendation:

Most programs look for two to three recommendations from former professors, supervisors, or mentors who can speak to both your past performance and your preparedness for the program.

Test Scores:

Some programs require students to take the GRE. Scores can be sent directly to prospective schools on test day.

Application Fee:

The majority of programs charge between $50 and $125 to process applications. Students do not receive refunds, but schools may waive fees for those who demonstrate academic excellence or financial need.

Related Engineering Management Programs

Learn about start dates, transferring credits, availability of financial aid, and more by contacting the universities below.

Certifications and Licenses a Master's in Engineering Management Prepares For

Certified Associate in Engineering Management

The American Society for Engineering Management (ASEM) offers this certificate to recent graduates in managerial roles. The certification expires after three years but can be renewed. Students must pass an exam to receive certification.

Certified Professional in Engineering Management

Also offered by ASEM, this certification caters to experienced engineering managers hoping to move into advanced roles. Individuals need at least three years of professional experience to sit for the required examination, which costs between $150 and $300.

Technology & Engineering Management Graduate Certificate

Stanford University's Center for Professional Development provides this certification, comprised of four courses, to individuals with a graduate degree. Learners can choose from a range of classes to suit their professional needs.

Senior Technology Manager Certificate

The Association of Technology, Management, and Applied Engineering provides this certificate to individuals in possession of at least three years of postgraduate work experience and 30 credits of continuing education. Students must pass an open-book exam focused on leadership, management, risk, operations, and processes.