Bachelor's in Forensic Psychology Program Guide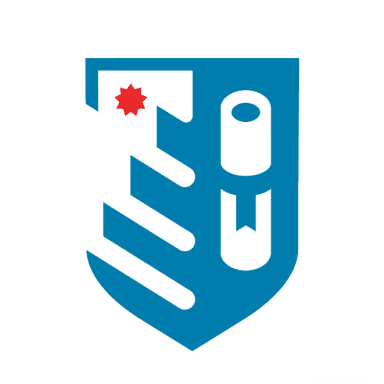 Edited by Jordan Stewart-Rozema
BestColleges.com is an advertising-supported site. Featured or trusted partner programs and all school search, finder, or match results are for schools that compensate us. This compensation does not influence our school rankings, resource guides, or other editorially-independent information published on this site.
Ready to start your journey?
Forensic psychology degree programs prepare graduates for lucrative careers studying criminals and criminal behavior. Many aspiring forensic psychologists, clinical counselors, law enforcement officers, and criminal justice professionals earn forensic degrees.
Sometimes offered as a concentration of a psychology or criminal justice degree, the study of forensic psychology encompasses the intersection of psychology, the criminal justice system, and the law. Forensic psychology degree holders may provide expert testimony in court, as they commonly investigate, research, and assess offenders in a variety of civil, family, and criminal cases.
The BLS projects an 8% job growth for psychologists in specialties including forensics between 2020 and 2030.
While forensic psychologists working in clinical practice must hold a license in their state, which requires a doctoral degree, many forensic psychology schools offer bachelor's programs to prepare students for careers as law enforcement officers, probation officers, or jury consultants. A student may also go on from their bachelor's degree to study forensic psychology in a graduate program. The U.S. Bureau of Labor Statistics projects an 8% job growth for psychologists in specialties including forensics between 2020 and 2030.
Earn your Forensic Psychology degree online!
For more information, visit our Forensic Psychology Online page.
Online Forensic Psychology Programs
Related Programs That Might Interest You
Learn about start dates, transferring credits, availability of financial aid, and more by contacting the universities below.
Should I Get a Bachelor's in Forensic Psychology?
All aspiring forensic psychologists can expect to dedicate themselves to a rigorous curriculum. Degree-seekers must also fulfill practicum requirements in a professional setting in order to complete their degree. Many schools offer a forensic psychology concentration as part of a bachelors in psychology or criminal justice, designed to introduce students to high-level science, liberal arts, communication, and social science concepts.
Different program formats exist to serve all types of students in a forensic psychology program. A flexible online bachelor's degree in psychology might appeal more to full-time workers or professionals seeking a career change, while an on-campus degree may attract recent high school graduates looking to start their career as soon as possible. Bachelor's degree students may be able to find networking opportunities, job placement assistance, and internships through their program.
What Can I Do With a Bachelor's in Forensic Psychology?
Earning a forensic psychology degree at the bachelor's level prepares graduates for entry-level positions in law enforcement and criminal justice. The degree also provides the first in a series of steps toward becoming a licensed clinical psychologist.
Students interested in beginning their career quickly may earn a bachelor's in forensic psychology to become juvenile offender counselors, police or probation officers, or jury consultants. Others may go on to pursue a master's in forensic psychology or even a doctorate program, preparing them for the licensure process. Below are some career options for aspiring forensic psychologists.
Source: Bureau of Labor Statistics
How to Choose a Bachelor's in Forensic Psychology Program
Students should consider a variety of factors when choosing a forensic psychology bachelor's degree program, including the length of time it takes to complete the program, its cost, and its location. Students may also consider the method of delivery, whether on campus or online.
Students should narrow down their list to only include accredited schools. This ensures that their forensic psychology degree meets industry and educational standards. The forensic psychology program may also receive programmatic accreditation.
Students must consider whether they plan to study full time or part time and how this will affect their completion time. While a full-time program may allow a student to begin their career sooner, part-time courses make more sense for a working professional and keep per-credit tuition low. An accelerated program can sometimes lessen the cost of the degree even further. Some schools also offer discounted in-state tuition, or special rates for online learners.
Location also remains a primary consideration when choosing a forensic psychology degree, as some requirements, including a thesis or final project, may vary by state or institution. Students planning to study on campus should research the employment opportunities, cost of living, and quality of life in their school's location.
Likewise, online students should research the school's location in case the program requires them to complete occasional courses on campus. Students should also look into the location needs for any practicum or direct experience requirement.
Programmatic Accreditation for Bachelor's in Forensic Psychology Programs
Students considering a forensic psychology degree should always make sure to apply only to accredited schools. While a school should hold institutional accreditation through a national or regional agency, some forensic psychology schools may also hold programmatic accreditation through the American Psychological Association (APA) or the Canadian Psychological Association (CPA).
Students pursuing APA- or CPA-accredited forensic degrees can feel secure in knowing their program meets the national standards set by the field's foremost accrediting authorities. As most states also require an APA- or CPA-approved doctoral degree to become a licensed clinical psychologist, graduates of an unaccredited program may be ineligible to meet the education requirement for licensure in their state.
Bachelor's in Forensic Psychology Program Admissions
Applying to a forensic psychology degree program may be overwhelming. However, some advice applies universally to both on-campus and online degrees.
Students seeking admission into their first and only choice of schools may apply for early decision, while others should consider a nonbinding method of application, such as early action or regular decision, if they plan to apply to multiple schools. Experts recommend that students apply to between four and eight colleges, ideally starting applications in the summer between their junior and senior year of high school.
Prerequisites
Many forensic psychology schools require a minimum 3.0 GPA for admission. Some schools still consider applicants with a GPA below the minimum requirement, evaluating variables such as honors, accelerated, or advanced placement coursework.
Admission Materials
While some schools still offer mail-in applications, applying online remains the most popular method for both traditional and online students. The most widespread college application platform, the Common Application, enables students to complete one application and use the components for multiple schools.
Most programs require students to arrange for transcripts from their high school or previous colleges they attended. Usually, the process simply requires the student to send a transcript request to their former school, indicating where the school should send the transcripts. Students must typically pay to mail the records.
Experts recommend that students pursue two to three letters of recommendation from counselors, teachers, or mentors who can speak to an applicant's academic and personal accomplishments and character. Ideally, students should reach out to their sources at least two months in advance of their application deadline.
Many forensic psychology degrees and related bachelor's programs require SAT or ACT scores as part of the admissions process.
The typical application fee for a bachelor's program ranges from $25-$80; higher profile schools tend to charge a higher fee to apply. Some schools offer waivers to students who meet financial need requirements.
What Else Can I Expect From a Bachelor's in Forensic Psychology Program?
Generally, a bachelor's in forensic psychology introduces students to the psychology and criminal investigation skills needed to enter the industry, though details vary, depending on the school and program. In many cases at the bachelor's level, schools offer forensic psychology as a concentration of a clinical psychology program.
Concentrations Offered for a Bachelor's Degree in Forensic Psychology

| Concentration | Description | Careers |
| --- | --- | --- |
| Forensic Psychology | This concentration places the study of psychology in the context of the criminal justice system, focusing on criminal behavior, victim psychology, and the law. | Forensic psychologist, expert witness, professor of forensic psychology |
| Criminology | Criminology degrees encompass the study of criminal behavior, including offenses such as domestic abuse and violent crime, juvenile delinquency, and drug trafficking. | Criminal profiler, prison psychologist, corrections officer |
| Criminal Justice | Criminal justice combines the study of criminology with practical career skills to prepare students to investigate and solve crimes for the judicial/correctional system, or the Department of Homeland Security. | Judge, counter terrorism agent, criminal justice administrator |
| Forensic Science | Forensic science majors learn to properly collect and analyze forensic evidence in a criminal case, and may seek further expertise in an area such as fingerprinting. | Forensic science technician, forensic anthropologist, arson investigator |
| Crime Scene Investigation | A concentration in crime scene investigation prepares students to identify, collect, and document critical physical evidence at the scene of a crime. | Crime scene investigator, forensic artist, crime scene photographer |
Courses in a Bachelor's in Forensic Psychology Program
The best bachelor's in forensic psychology degree programs combine introductory coursework in psychology, criminology, science, and criminal law, though specific courses may vary from one school to the next. The following list includes a brief selection of the sample courses commonly found in a forensic psychology degree curriculum.
Forensic Psychology
This course explores the various points at which criminal behavior interacts with the justice system, preparing students to eventually assess and treat criminal offenders, as clinical psychology practitioners. Students also learn how to prepare expert testimony regarding criminal cases in a court of law.
Abnormal Psychology
In this course, students become familiar with all categories of psychopathology that commonly affect criminal behavior. Coursework covers the entire history of theories, definitions, and treatment approaches regarding patients suffering from abnormal psychological conditions.
Introduction to Criminology
This course explores a broad spectrum of theoretical explanations for criminal behavior, including patterns in criminal behavior and how they might affect one's standing in the legal system. Students also learn about sociocultural and socioeconomic factors affecting criminology in various communities in the U.S.
Psychology and Law
Coursework in psychology and law explores many different types of cases commonly encountered by forensic psychologists, including domestic abuse, civil violations, and corporate offenses, as well as the theoretical and clinical practice of psychology in the context of the legal system.
Research Methods
This course prepares aspiring forensic psychologists to conduct and prepare research in a variety of professional settings, including scientific labs. Regardless of the career they choose in forensic psychology, students can expect to continue to refine their research skills throughout the education process.
How Long Does It Take to Get a Bachelor's in Forensic Psychology?
Many factors can affect the length of bachelor's in forensic psychology programs. Completion times may vary from school to school, based on whether a student completes the program on campus or online, how quickly they can complete their practicum or internship requirements, and whether they study full time or part time.
A forensic psychology bachelor's degree typically takes four years to complete, though some online programs may offer accelerated coursework or fast-track options. The best online forensic psychology degree programs also provide students with the flexibility to take more credits at once, enabling them to graduate faster and potentially save money. Most bachelor's degrees require 120 credits and include a practicum or internship experience.
How Much Is a Bachelor's in Forensic Psychology?
Factors that affect the cost of a bachelor's degree include what type of school the student attends, whether a student resides in or out of state, whether they plan to pursue an on-campus or online program, and their eligibility for financial aid. Many schools offer discounts in tuition for students who live in state, regardless of whether they study on campus or online; others extend special offers to distance students, such as discounted tuition to residents and nonresidents, vouchers for laptops, or online-only scholarships.
Additionally, online students can enjoy savings beyond the cost of tuition on expenditures like housing, fees to use campus facilities, and commuting costs. Though prices vary, depending on whether a school classifies as public, private, for-profit, or nonprofit. The average cost of attending a four-year, degree-granting institution was $28,120 per year as of 2018, according to the National Center for Education Statistics.
Certifications and Licenses a Bachelor's in Forensic Psychology Prepares For
Resources for Forensic Psychology Students
Internships.com lists opportunities in the field and allows student to search by city, state, or zip code. This site is useful to psychology students looking to fulfill the clinical hours required to complete their degree and/or post-graduate work experience.
Indeed also features a variety of undergraduate-specific psychology internship opportunities in addition to full-time, part-time, temporary, and contract jobs in the industry. Students can search for options based on factors including salary estimate, location, and level of experience.
Founded in 1995 and now among the leading sources of continuing education in psychology online, Zur Institute caters to aspiring forensic psychologists preparing for licensure as clinical psychologists, providing required courses and access to scholarly books and journals, codes of ethics manuals, and private practice tools.
Professional Organizations in Forensic Psychology
Especially for recent graduates of a forensic psychology bachelor's degree, joining a professional organization provides invaluable insight into how to enter the industry and launch a career. Professional organizations offer tools of the trade not otherwise available to forensic psychology students and recent graduates, including exclusive networking opportunities, continuing education programs, and access to annual conferences, career services, and job boards. Many organizations offer discounted memberships to students, as well as chapters across the nation to encourage face-to-face interaction with like-minded individuals in this discipline of psychology.
As the premier accrediting agency of psychology programs in the U.S., APA boasts nearly 116,000 members and governs 54 divisions of psychology subfields. Psychology students and teachers may join the organization's affiliate and associate membership levels, which emphasize both online and in-person networking opportunities.
AP-LS oversees Division 41 of APA, encompassing the subfield of forensic psychology. The site offers job listings, predoctoral internships, assistance with grant proposals, resources for early-career psychologists, and an online webinar series.
Responsible for granting certification to psychologists in specialty fields such as forensics, the ABPP provides information on approved training programs, the steps necessary to obtain certification, and continuing education options for certified clinical psychologists.
AAFP is the member organization for psychologists with certification through the forensic psychology board of the ABPP. Members can elect to list their practice in the site's specialist directory, submit grant proposals, and participate in workshops and mentorships exclusive to this specialty of the field.
A unique organization open to professionals in any field with an interest in the study of psychology, criminal justice, and law enforcement, the society sponsors an annual conference, published a scholarly journal, and offers its own "diplomate" award to recognize clinical and academic achievements among its members. Students may join at a discounted rate.
BestColleges.com is an advertising-supported site. Featured or trusted partner programs and all school search, finder, or match results are for schools that compensate us. This compensation does not influence our school rankings, resource guides, or other editorially-independent information published on this site.
Compare your school options.
View the most relevant school for your interests and compare them by tuition, programs, acceptance rate, and other factors important to find your college home.