The Best College for LGBTQ+ Students In Each State
We've identified the best colleges for LGBTQ+ students by state. Find out which colleges are making the effort to support LGBTQ+ students and set them up for success in school...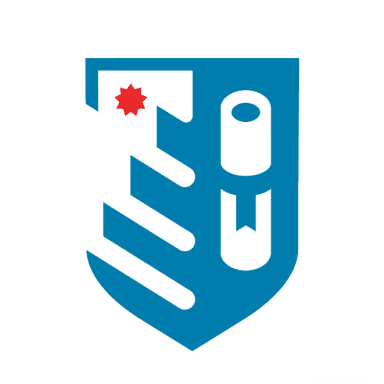 by
Staff Writers
Published on June 8, 2021 · Updated on March 18, 2022
Reviewed by
Campus Pride
Our Review Network
BestColleges is committed to delivering content that is objective and accurate. We have built a network of industry professionals across healthcare and education to review our content and ensure we are providing the best information to our readers.
With their first-hand industry experience, our reviewers provide an extra step in our editing process. These experts:
Suggest changes to inaccurate or misleading information.
Provide specific, corrective feedback.
Identify critical information that writers may have missed.
Our growing Review Network currently consists of professionals in fields like business, nursing, social work, and other subject-specific industries; professionals in higher education areas such as college counseling and financial aid; and anti-bias reviewers.
Reviewers typically work full time in their industry profession and review content for BestColleges as a side project. Our reviewers are members of the Red Ventures Education Freelance Review Network and are paid for their contributions.
---
State Ranking | Choosing an In-State School | LGBTQ+ State Protections | Student Resources | Meet Campus Pride | Our Experts
---
According to the American College Health Association's (ACHA) annual study, more than 20% of undergraduate students identified as other than heterosexual. Furthermore, more than 3% of undergraduate students identified as other than cisgender.
For those LGBTQ+ students who don't live close to major metropolitan areas and opt to stay close to home to attend college, options may be slim when finding an LGBTQ+-friendly university to attend.
For these reasons, BestColleges partners with Campus Pride each year to rank the best colleges for LGBTQ+ students in each state.
Every university featured on this list has been ranked using BestColleges school ranking factors for affordability and academics. The top-ranked school from each state is then hand-vetted by our panel of experts from Campus Pride.
This process ensures that each school on the list delivers a superior academic experience while also providing an inclusive and supportive environment for LGBTQ+ students.
Find the Top 25 Colleges for LGBTQ+ Students in the U.S.
Best Colleges for LGBTQ+ Students in Each State 2021
Is your school on this list? Get the BestColleges ranking seal.
Best Colleges for LGBTQ+ Students in Each State
Why Choose a School in Your State
Students have many reasons for choosing a college or university in their home state. Some prefer to attend a school that is reasonably close to their family, and some opt to continue to live with their parents or guardians in order to save money while earning a degree.
Tuition cost is one of the biggest determining factors when selecting a college, and in-state tuition at a public university can be significantly lower than the tuition costs for out-of-state students.
Learn five LGBTQ+-friendly features students should look for in a college.
What are States Doing to Protect LGBTQ+ Youth?
At the state level, laws and policies vary considerably regarding the discrimination and mistreatment of LGBTQ+ individuals.
Anti-bullying Laws
According to reports published by GLSEN, an American education organization, the District of Columbia and a total of 21 states have enumerated anti-bullying laws: Arkansas, California, Colorado, Connecticut, Delaware, Illinois, Iowa, Maine, Maryland, Massachusetts, Minnesota, Nevada, New Hampshire, New Jersey, New Mexico, New York, North Carolina, Oregon, Rhode Island, Vermont, and Washington. The remaining 33 states do not have any enumerated anti-bullying laws on the books.
Anti-Discrimination Laws
The Movement Advancement Project (MAP) notes that the District of Columbia and 22 states currently have laws prohibiting discrimination in schools based on sexual orientation and/or gender expression: California, Colorado, Connecticut, Illinois, Iowa, Maine, Massachusetts, Minnesota, New Jersey, New York, Oregon, Rhode Island, Vermont, and Washington.
Additionally, Wisconsin has laws protecting individuals against discrimination based on sexual orientation, but not gender identity. As it currently stands, 28 states have not passed anti-discrimination laws protecting LGBTQ+ students.
Anti-LGBTQ+ Curriculum Laws
Finally, it should be noted that certain states have passed laws that prohibit teachers from discussing LGBTQ+ issues "in a positive light." In fact, in some cases these laws mandate that such subjects should be taught in a negative light.
Six states have these laws on the books: Alabama, Louisiana, Mississippi, Oklahoma, South Carolina, and Texas. Utah also had these laws until they were repealed in 2017. Additionally, the states of Missouri and South Dakota have passed legislation that explicitly prohibits the adoption of enumeration anti-bullying laws.
Learn more about federal protections for LGBTQ+ students.
State Resources for LGBTQ+ College Students
There are a variety of resources that prospective and current LGBTQ+ students can access online. The list below represents a small sample of the articles, databases, and other tools that are available to LGBTQ+ college students.
Lambda Legal is a nonprofit organization that provides legal advocacy for members of the LGBTQ+ community. This comprehensive list includes a wide range of online and in-person resources offered by the organization.
This database from the Centers for Disease Control and Prevention lists more than 30 reports, pamphlets, and other publications aimed at LGBTQ+ youth, parents, teachers, school administrators, and allies.
This extensive collection of financial aid opportunities includes LGBTQ+ scholarships and grants of varying amounts. Many of these awards are reserved for certain academic majors or LGBTQ+ subgroups.
Campus Pride offers this useful guide for researching school policies, programs, organizations, and resources and determining whether they are beneficial or detrimental for LGBTQ+ students.
Campus Pride tackles the subject of increased campus safety with this guide that includes strategies for evaluating school policies, implementing educational programs, promoting LGBTQ+ events, and remaining safe on- and off-campus.
While Title IX protects against discrimination based on sex, the law does not yet explicitly cover gender expression ― a key concern for transgender students. This proposal from Campus Pride examines ways for members of fraternities and sororities to promote inclusion and tolerance of transgender students.
Every year, Campus Pride unveils a list of the 30 best U.S. schools for LGBTQ+ students. This year's ranking features schools in 16 states, including historically conservative ones like Indiana, Kentucky, and North Carolina.
Find Additional Resources for LGBTQ+ Students on BestColleges
Best Colleges for LGBTQ+ Students
College Scholarships for LGBTQ+ Students
College Experience Guide for LGBTQ+ Students
What is Campus Pride?
Campus Pride serves LGBTQ and ally student leaders and campus organizations in the areas of leadership development, support programs and services to create safer, more inclusive LGBTQ-friendly colleges and universities. It exists to develop, support and give "voice and action" in building future LGBTQ and ally student leaders.
Our Experts
Meet the experts from Campus Pride that helped Best Colleges vet the most inclusive college in each state for LGBTQ+ students.
Genny Beemyn, Ph.D.
Genny is a leading expert on the experiences of trans people in the United States, particularly the lives of trans students, and on the development of trans-inclusive college policies and practices. They are the director of the Stonewall Center at the University of Massachusetts, Amherst and the Trans Policy Clearinghouse coordinator for Campus Pride.
Shane L. Windmeyer, M.S., Ed.
Shane is a leading author on gay campus issues, national leader in gay and lesbian civil rights and a champion for LGBTQ issues on college campuses. He is cofounder and executive director of Campus Pride. Windmeyer is also the author of The Advocate College Guide for LGBTQ Students, the first-ever college guide profiling the "100 Best LGBTQ-Friendly Campuses." More info online at www.shanewindmeyer.com.
Academic institutions continue to take steps to create environments and policies that meet the needs of students with LGBTQ+ identities. Here are the top-ranked schools. - BestColleges.com, in partnership with , announced today the ranking for the 2017 Best Colleges for LGBTQ Students. The new ranking highlights colleges and universities that create an inclusive and... As a prominent minority group, we've outlined a wide range of LGBTQ+ scholarships and financial aid opportunities available for college students.