Affordable Master's Degrees in Healthcare Management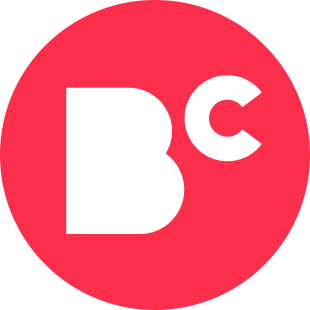 By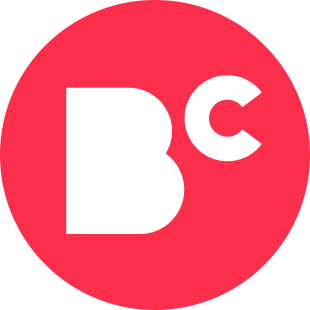 Staff Writers
Writer
The staff writers for BestColleges collaborate to deliver unique, student-driven content on topics such as career development, college life, and college planning....
Updated on March 28, 2023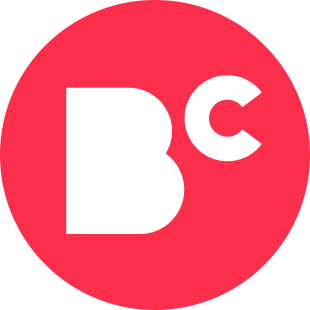 By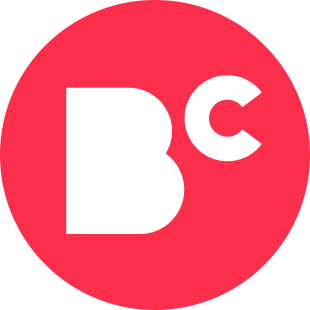 Staff Writers
Writer
The staff writers for BestColleges collaborate to deliver unique, student-driven content on topics such as career development, college life, and college planning....
Updated on March 28, 2023
www.bestcolleges.com is an advertising-supported site. Featured or trusted partner programs and all school search, finder, or match results are for schools that compensate us. This compensation does not influence our school rankings, resource guides, or other editorially-independent information published on this site.
Turn Your Dreams Into Reality
Take our quiz and we'll do the homework for you! Compare your school matches and apply to your top choice today.
Discover the Top 25 Affordable Master's Degrees in Healthcare Management to advance your healthcare career without the burden of student debt.
Jobs in the healthcare industry are increasing at a rapid rate. According to the U.S. Bureau of Labor Statistics, this sector will add around 2.4 million jobs before 2026. Soon, one in five Americans will be of retirement age, per the U.S. Census Bureau, and with a large aging population comes more demand for educated healthcare leaders. The BLS reported a median income of $99,730 a year for health services managers in 2018.
Health services managers oversee the operations of hospitals, clinics, insurance companies, or nonprofit and governmental organizations. This role involves ensuring the quality of a provider's care and the professionalism of its employees. Successful healthcare managers will have a strong business sense with a solid foundation in finance, marketing, and policy building. Since a Master's Degree in Healthcare Management is an especially career-driven degree, all of the following programs require candidates to apply knowledge through hands-on learning experiences.
The amount of time focused on experiential learning varies; if you are a new graduate with little to no work experience, you'll want to consider options with extensive residencies (some of which are paid). What do universities look for in a graduate applicant? You'll need to have earned a bachelor's degree and have finished in good standing (typically a minimum GPA of 3.0 GPA). Most healthcare management programs accept students of all academic majors. However, if you did not focus on a business-related field, you may need to take prerequisites to get up to speed on statistics and accounting before you begin. Programs vary on whether or not they require a GRE or GMAT score or prior professional experience.
Methodology
Each ranking published by Top Master's in Healthcare requires a lot of research, fact-checking, and interest in the world of higher education and medical industries. The editors of TMHC utilize credible data resources from academic journals, government databases, job recruitment organizations, and, especially, degree alumni reviews. TMHC rankings are scored specifically on degree outcomes, alumni reviews, degree affordability, acceptance rates, MCAT and GRE scores, and degree completion rates. To be considered for ranking by TMHC, degrees must be accredited by the National Science Foundation and, thus, provide appropriate doctorate certifications within the healthcare field and have institutional affiliations with scholarly peer-reviewed publications. For more information about how TMHC scores individual medical degrees, please visit our About Us page.
Popular Online Programs
Learn about start dates, transferring credits, availability of financial aid, and more by contacting the universities below.
Here are the Top 25 Affordable Master's Degrees in Healthcare Management!
#25. Mercy College-Dobbs Ferry, NY
Mercy College's attractive location on the Hudson River provides the best of both worlds: a quaint campus in Dobbs Ferry, NY, with additional locations throughout New York City's boroughs. With such close proximity to a city brimming with employment opportunities, the Master of Science in Health Services Management is specifically designed for full-time professionals.Mercy's MS degree program requires applicants to have worked at a healthcare organization for a minimum of eight years. Necessitating this level of professional experience allows Mercy to cater its accelerated program to students with a solid understanding of healthcare systems but want to advance their career to the next level.
Program participants are mid-career professionals aiming for titles like a director or department head. This degree can be earned in as little as 18 months either entirely online or on the Dobbs Ferry campus. To graduate, you'll complete 36 credit hours. Classes occur one night a week, and even if you choose to take them in person, expect an online component. While many degree programs only offer one elective, Mercy offers two as part of its curriculum. This gives you greater control over your course of study, allowing you to align it with specific career goals. Three credit hours of practical experience is also required to show that you've applied classroom knowledge in context. Additionally, you'll create a strategic plan for a healthcare institution as a culminating project.
Graduate Tuition: $15,426 in-state / $15,426 out-of-state
#24. University of Washington - Seattle, WA
The University of Washington is a leading public university in the heart of Seattle, a city rich with job opportunities. The Master of Health Administration is a 76-credit-hour, full-time program that takes two years to earn. You'll complete 25 courses focused on best practices and core competencies in the healthcare industry, as defined by the National Center for Healthcare Leadership.
UW's MHA program places a strong emphasis on leadership development. You'll be paired with the same classmates throughout your coursework, and group projects provide opportunities to practice leadership skills in the classroom. Your capstone project is completed in teams by presenting a solution to an issue faced by a local healthcare organization. For example, in the past, students have examined how to attract trained healthcare professionals to facilities in rural areas.
Candidates are also given personalized leadership coaching from the UW Foster School of Business' Center for Leadership and Strategic Thinking. This program is geared toward young professionals who are just beginning their careers. It focuses heavily on career development by helping students identify prospective paths, gain hands-on experience, and form relationships with professionals in various healthcare fields. A summer internship between the first and second years is required. The university employs a specialist to help students find internships with organizations in Seattle and the surrounding area, like Aegis Living, Cigna, and Seattle Children's Hospital.
Along with a faculty advisor, students can request mentorship from a local healthcare professional to supply in-depth industry knowledge. All of UW's students secure internships, and 94% find jobs within the first three months after graduation. Though UW's program is geared toward those, who have recently completed an undergraduate degree, having at least one year of professional experience will strengthen your application. Scholarships and assistantships are available to help fund the cost of attendance.
Graduate Tuition: $15,207 in-state / $27,255 out-of-state
#23. Concordia University Chicago - River Forest, IL
Concordia University Chicago is a faith-based institution, grounding its curriculum in its Lutheran values. The College of Business houses a 36-credit-hour Master of Business Administration. All program participants take the same 12 core courses centered on general business strategies, systems, and solutions. The Healthcare Management Specialization allows students to focus their studies on the business aspects of healthcare institutions. This requires 12 credit hours of online coursework. You'll examine healthcare systems, finances, and issues related to U.S. government public health policy.
Additionally, students can pursue a dual specialization; other options include accounting, digital marketing, entrepreneurship, finance, leadership and change management, not-for-profit management, school business management, and sports management. Concordia-Chicago is a good option for students seeking flexibility. The MBA can be earned entirely online in only one year. Or, students can set their own pace, taking classes in-person in the evenings, online, or a combination of the two. Thus, this program is especially viable for those who plan on working while earning their degree. Though you can set your own schedule, you will still benefit from a cohort-learning model by starting and finishing the program with the same classmates.
Graduates from Concordia-Chicago's MBA program complete an electronic portfolio as their final project. This collection is meant to showcase the skills you've learned, readying you for your job search. Concordia-Chicago also provides continued learning opportunities for graduates, including certificates and one-off MBA courses for further instruction and resume-building. Concordia-Chicago does not require a GRE or GMAT score from its applicants. Its open enrollment means that applications are accepted throughout the year, allowing a flexible start date for your studies.
Graduate Tuition: $15,000 in-state / $15,000 out-of-state
#22. University of South Carolina -Columbia, SC
Located in South Carolina's capital, the University of South Carolina is the state's flagship university. USC also boasts a rich athletics program and one of the most unique mascots around: Cocky, the fighting gamecock. The University of South Carolina's Arnold School of Public Health offers a 58-credit-hour Master of Health Administration in Health Services Policy and Management. USC emphasizes interdisciplinary learning and is a great choice for students seeking a Juris Doctorate and MHA dual degree.
Beyond the core curriculum, students can pursue several concentrations, including environmental health sciences, epidemiology, and health promotion. USC's program is geared toward professionals with significant experience in the healthcare industry. Its goal is to advance your career to a senior administrative or management role. Students are required to complete a Professional Development Seminar and an MHA residency. This residency entails a guided, hands-on learning experience in a local healthcare organization. USC also has an MHA Professional Format Program (PMHA) for healthcare professionals seeking an advanced degree while maintaining employment.
This program lasts 28 months, with one class taught each weekend. Applicants should have at least three years of relevant professional experience to apply. Though not guaranteed, assistantships are common at USC, and the department aims to place all candidates in a position at a local Columbia healthcare organization. In addition to providing firsthand experience, assistantships help fund your cost of attendance.
Graduate Tuition: $12,854 in-state / $27,968 out-of-state
#21. University of Florida -Gainesville, FL
The University of Florida often ranks as one of the best public universities in the country and is #62 on the Center for World University Rankings 2018-2019. The Gators are always competitive on the field too, boasting a beloved football team.The College of Public Health and Health Professions has both a part-time and full-time Master of Health Administration. The full-time program is completed in two years, totaling 57 credit hours. Employed students can enter the part-time program and earn their degrees in three years. They will complete the same amount of credit hours through on-campus and online coursework. Though the part-time option does offer increased flexibility, students should be prepared to attend daytime, in-person classes.
Courses cover topics such as in-depth examinations of the U.S. healthcare system, healthcare finances, and information management systems. Twenty-one courses are required, and all students follow the same curriculum. UF also provides students with the opportunity to earn an MHA and Master of Business Administration dual degree in three years of study. Both the full-time and part-time programs require the completion of an internship.
The department helps students secure internships in local healthcare organizations. Past placements have included the Mayo Clinic, PriceWaterhouseCoopers, and Duke University Medical Center. Further workforce exposure occurs during the required Professional Skills Seminar, through which students get to learn from leaders in the healthcare industry. In 2015, all of UF's MHA candidates were employed or participating in fellowships within three months of graduation.
Graduate Tuition: $12,737 in-state / $29,302 out-of-state
#20. University of Scranton -Scranton, PA
The University of Scranton is part of a network of 28 Jesuit universities in the U.S., basing its curriculum on this Catholic order's strong commitment to service. The Master of Health Administration requires the completion of 44 credit hours. Courses can be taken in person or online, though students are required to have at least three years of professional experience to forgo on-campus coursework. Scranton is particularly attractive to students looking for a global experience.
As part of the MHA curriculum, you have the option of taking a ten-day study abroad course. Currently, students travel to Eastern Europe or Brazil to examine global health management in the context of a foreign country. Both the in-person and online MHA programs require fieldwork. This hands-on component is flexible and can be gained in a variety of ways. Many students choose to do an in-depth, long-term residency with a healthcare organization, totaling 1,000 hours and lasting as long as six months. Depending on past experience and career goals, a student may alternatively choose to complete internships, externships, or directed studies to fulfill the fieldwork requirement. Scranton also boasts an active student-led chapter of the American College of Healthcare Executives (ACHE).
By attending healthcare symposiums, participating in peer-to-peer mentoring, and enjoying social networking activities, students get to practice their leadership skills and form key relationships to serve them after graduation. Scranton accepts students with little to no work experience. These students are required, however, to hold an administrative position within the university to gain practical work experience. Graduate assistantships are also available to help fund the cost of attendance, and tuition is guaranteed not to increase for three calendar years after your initial enrollment.
Graduate Tuition: $11,580 in-state / $11,580 out-of-state
#19. Virginia Commonwealth University -Richmond, VA
Ranked fifth on U.S. News & World Report's Best Health Care Management Programs, Virginia Commonwealth University's Master of Health Administration program is both highly acclaimed and affordable. What sets VCU apart is its required yearlong residency, a paid educational experience that serves as a valuable springboard to full-time employment. The department invites organizations in its network to interview program participants for these opportunities.
VCU boasts a 100% employment rate within three months of graduation. Most graduates continue to work for their in-residence organization after they earn their degrees. In other words, VCU's candidates benefit from the university's strong relationships with employers as students and after graduation. This program takes three years to complete. The first two years focus on coursework; 59 semester hours are required to graduate. Most of these hours follow a core curriculum; however, students have the opportunity to undertake electives in areas like public health, urban planning, or gerontology. The third year is focused on the required residency.
The average age of an incoming program participant is 24. Prior work experience is not required; however, applicants with more than one year of employment do increase their chances of acceptance. Because it is one of the oldest programs in the country, VCU's MHA program has a large and active alumni base. This provides students with opportunities to network with leaders in the field. In fact, one out of three VCU graduates reaches a "chief" senior position, like CFO or CEO, within ten years of graduation.
Graduate Tuition: $11,466 in-state / $23,487 out-of-state
#18. University of Kentucky -Lexington, KY
In the heart of the Bluegrass, the University of Kentucky challenges its students to be "champions." And as the only university in the state with a Master of Health Administration program accredited by the Commission on Accreditation of Healthcare Management Education, it is a champion for preparing Kentucky's healthcare leaders. UK's home base, Lexington, is a center for regional healthcare. Because of its strong connections with local organizations, this program is a great choice for those who wish to work in Kentucky.
In 2018, 100% of UK's MHA graduates were employed within 90 days of earning their degrees. This 50-hour program is geared toward full-time students with little to no professional experience. A part-time track is available for working healthcare professionals, though this option is competitive and requires a strong application. UK's faculty strive to give students many opportunities to learn from leading professionals in the field. The department's small class sizes, capped at cohorts of 25 students a year, guarantee the chance to network in small settings.
An Executive Seminar Series brings CEOs and chairmen of leading organizations, like the American Hospital Association and Kaiser Foundation Health Plan and Hospitals, to campus from around the country. A summer internship is required, and a coordinator helps place you in a healthcare organization to gain firsthand experience. Additionally, UK emphasizes case analysis throughout its curriculum; you will examine real issues faced by healthcare organizations and develop researched solutions in the classroom. In addition to offering affordable tuition, UK has several program-specific scholarships, grants, and assistantships to help fund the cost of attendance.
Graduate Tuition: $11,363 in-state / $28,861 out-of-state
#17. Xavier University -Cincinnati, Ohio
Xavier University is a Jesuit Catholic university led by a commitment to serve as "men and women for others." Xavier's Master of Health Services Administration has been around since 1958; so, program participants benefit from a network of more than 1,600 alumni. Xavier is one of the few universities in the country to require a third-year residency. This paid opportunity allows students to learn firsthand under a senior-level manager in the healthcare industry. In 2018, Xavier's MHSA students earned an average stipend of $43,000 while working with these presidents, vice presidents, or CEOs.
After graduation, 80% of Xavier's MHSA students receive job offers from their places of residence. Xavier also boasts a 100% job placement for all of its graduates within three months of earning their degrees with an average starting salary of $63,000. In addition to the residency, the department's curriculum includes professional development, internship, and community service opportunities. At Xavier, you can choose to pursue a full-time MHSA, completing four semesters of in-person coursework and an 8- to 12-month residency. Or, you can pursue an Executive MHSA, completing nine consecutive semesters of on-campus, evening classes and a thesis. This option is intended for working professionals.
With a 12:1 student to faculty ratio, program participants are guaranteed to receive personalized attention. In addition to assistantships, Xavier has several MHSA-specific scholarships, many of which were endowed by the program's alumni.
Graduate Tuition: $11,070 in-state / $11,070 out-of-state
#16. University of North Carolina -Chapel Hill, NC
The University of North Carolina is the first state university in the country. With age comes a network of many loyal Blue Devils and valuable professional connections. UNC's Master of Health Administration is a heavy-hitter, ranked at No. 3 on U.S. News and World Report's Best Health Care Management Programs. The Executive Master of Health Administration is an affordable way for students to benefit from this acclaimed department without leaving their jobs. The Executive MHA is designed for mid-career professionals looking to advance to more senior managerial positions. The program offers the flexibility of an online degree, ideal for full-time workers, without losing the benefits of a cohort-learning model. In other words, the Executive MHA combines online and in-person coursework so that participants still form key relationships with faculty members and their fellow classmates.
Online classes are held at set times, allowing you to interact in real-time with professors and your peers. Three on-campus sessions center on examining real problems faced by healthcare organizations. In teams, students develop and present solutions to these issues. Some in-person requirements do take place during the workweek and will require the cooperation of your employer. Forty-nine credit hours are required for graduation, and students prepare a written paper as their final requirement. Though assistantships are not available to part-time students, financial aid can be secured. Additionally, many employers have helped sponsor students' studies in the past.
Graduate Tuition: $9,943 in-state / $27,154 out-of-state
#15. University of Iowa -Iowa City, Iowa
The University of Iowa boasts one of the nation's largest hospitals. Students pursuing a Master of Health Administration from UI's Department of Health Management and Policy benefit from the partnership with this leading healthcare institution. It's no surprise, then, that the MHA program is ranked No. 8 on U.S. News & World Report's Best Health Care Management Programs. This 60-semester-hour program can be finished in 21 months. IU strives to build strong, effective relationships between students and their faculty advisors. Candidates get personalized help while mapping their course of study. With nine elective hours available, covering topics like informatics, nonprofit organizations, and health insurance, students can adapt their coursework to fit their specific career objectives.
Additionally, you can take up to six hours outside the department if this better suits your professional goals. In the first year at IU, you can expect to gain a thorough understanding of the healthcare industry and management techniques. In your second year, your coursework will put this knowledge to work by practicing key techniques and skills. Woven throughout the IU MHA experience are hands-on learning opportunities. A summer internship after your first year is required. Additionally, the department schedules class trips to regional healthcare organizations and offers for-credit consulting work and administrative practicums through which students work with local organizations on current initiatives. IU students have also performed well at case competitions where students present solutions to prevailing healthcare problems.
For those interested in working with older adults, an Interdisciplinary Program for Graduate Students in Aging offers an opportunity to learn from experts across colleges. IU provides financial aid in the form of assistantships, grants, and scholarships, many of which have been endowed by alumni. Around 70% of students receive departmental assistance with their tuition.
Graduate Tuition: $9,427 in-state / $28,163 out-of-state