Job Profile: Medical Device Sales Representative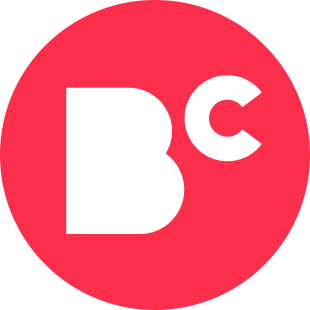 By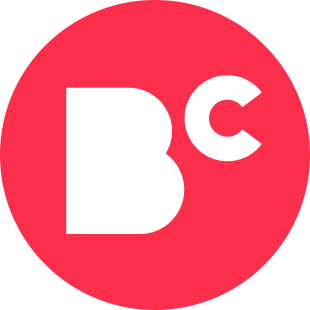 Staff Writers
Writer
The staff writers for BestColleges collaborate to deliver unique, student-driven content on topics such as career development, college life, and college planning....
Updated on March 28, 2023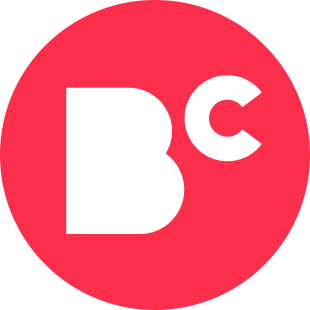 By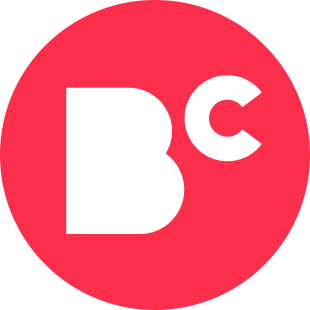 Staff Writers
Writer
The staff writers for BestColleges collaborate to deliver unique, student-driven content on topics such as career development, college life, and college planning....
Updated on March 28, 2023
www.bestcolleges.com is an advertising-supported site. Featured or trusted partner programs and all school search, finder, or match results are for schools that compensate us. This compensation does not influence our school rankings, resource guides, or other editorially-independent information published on this site.
Turn Your Dreams Into Reality
Take our quiz and we'll do the homework for you! Compare your school matches and apply to your top choice today.
For healthcare organizations to run efficiently, their storage closets need to be stocked with the medical devices clinicians need. Thousands of different medical devices are used across healthcare specialties to treat patients with various conditions. These include defibrillators, cochlear implants, insulin pumps, pacemakers, artificial joints, ultrasound machines, and sterilizers to just name a few.
Healthcare facilities rely on medical device sales representatives to purchase this much-needed equipment at the most competitive prices. Reps are responsible for attracting new clients and nurturing current contracts with excellent service.
As the title suggests, medical device sales representatives are selling experts who influence clients' buying decisions by detailing unique product features and benefits. Sales representatives market their company's devices to hospitals, clinics, nursing homes, surgical centers, physicians, and more.
Salary
The 2016 Medical Sales Salary Report surveyed 4,000 representatives across the United States who earned an average yearly salary of $145,147, with a mean base of $88,038. Medical sales representatives working in pharmaceuticals earn below-average income at $122,107, but those selling surgical devices bring home considerably more at $163,654 per year. The highest paid reps are employed in biotechnology for $165,028 on average.
Beginning Salary
Medical device sales representatives with less than two years of experience reap an average annual base wage of $66,516 with $33,394 in bonuses or commissions. Medical sales salaries increase exponentially with experience. Late-career sales reps with 20+ years of experience report an average yearly total compensation of $165,735. Those who advance to medical device sales director or VP can make over $209,082 yearly.
Popular Online Programs
Learn about start dates, transferring credits, availability of financial aid, and more by contacting the universities below.
Key Responsibilities
Like other sales jobs, the daily tasks given to medical device sales representatives vary based on clients' needs. Significant time is spent recruiting new business while setting up meetings, emailing, and speaking on the phone with current clients. Medical device sales reps are the main contact point for sending out product proposals and quotes that persuade purchase.
They'll conduct presentations for doctors or health executives about their company's medical device offerings. Other duties for medical device sales representatives include maintaining contract records, taking orders, surveying client option, staying abreast of clinical data, and monitoring competitor activity. It's their main goal to build positive working relationships with medical staff to reach or exceed sales targets.
Necessary Skills
Medical sales is a competitive field where performing well is crucial to avoid being replaced. To stay successful, medical device sales representatives must have exceptional interpersonal skills to establish positive, productive client relationships. Being a good listener and communicator is important to gain clients' trust. Medical sales requires having clinical knowledge to know exactly what you're selling and its benefits in healthcare.
Sales skills are a must for reps to passively or aggressively persuade physicians for purchases. Medical device sales representatives should be confident, outgoing, persistent, and self-motivated. Analytical skills will help plan which healthcare organizations should be targeted for medical sales.
Degree and Education Requirements
Before breaking into this six-figure job, you'll need to attend an accredited post-secondary institution for at least a baccalaureate degree. Most medical device sales representatives choose an undergraduate major in health science, sales, business, or life science disciplines. Taking technical electives related to medical device sales, such as biomedical engineering and biotechnology, is recommended. Due to rising competition, many reps are returning to graduate school for further sales training.
Obtaining a Master of Business Administration (MBA) with a concentration in health services management or sales management is often best. Some may choose a Master of Health Administration (MHA) to better understand clinical system structure.
Pros and Cons of the Position
Medical device sales is one of the "hottest" healthcare professions with a salary potential that rivals some doctors and surgeons. Pay scale only boosts higher with lucrative bonuses and commissions for sales. Reps earn the glamorous task of presenting to C-level healthcare executives and chairmen. When they're not on sales calls, medical device sales representatives have great autonomy in working from home or hotel rooms. One survey found that 43 percent of reps drive company cars and get mileage reimbursement. There's also big room for advancement.
However, medical device sales representatives have poor work-life balance with extensive travel to meet with clients. The majority works beyond 40 hours per week in a stressful, high-pressure environment where satisfying quotas is paramount. Sales reps also have fast job turnover rates and can struggle to find employment during recessions.
Getting Started
Refining your selling skills is a crucial step to unlocking medical device sales jobs. During college, begin perfecting your resume with experience in the healthcare industry. Most universities will extend credit for completing internships and co-operatives. Basic sales training could begin in other avenues, such as retail or electronics, but sharpening your medical know-how is also important. For instance, interning in a hospital's surgery ward could prepare you for selling surgical devices.
Upon graduation, look for entry-level medical device sales rep positions with companies selling products you're most familiar with. Networking is key to begin developing your industry relationships. Consider becoming a member of the National Association of Medical Sales Representatives. Here you can also take an examination for certification as a Registered Medical Sales Representative (RMSR).
Future Outlook
Job opportunities are opening for medical device sales representatives who are willing to compete in this dog-eat-dog profession. The United States has the world's largest medical device market generating nearly $155 billion. Over 6,500 medical device companies are scattered across the nation, particularly in high-tech states like California, New York, and Texas.
Increasing demand for healthcare from the aging "baby boomers" will spark growth in medical device sales. The advancing capabilities of medical technology will also fuel more cutting-edge innovations for being sold. However, the Bureau of Labor Statistics only predicts sales occupations will expand by 5 percent through 2024. Medical device sales representatives can find favorable prospects working for the industry's manufacturers or distributors. Medical device sales representatives are compelling, tenacious marketing gurus who travel to healthcare organizations in their assigned region to develop contracts.
They play a pivotal role in keeping their companies profitable by landing large purchase orders for medical devices. Many focus on selling medical devices in a certain specialty, such as oncology, neurology, gynecology, or orthopedics. If you become a medical device sales representative, you'll have the opportunity to promote potentially life-saving products that could help healthcare organizations improve patient outcomes.