Job Profile: Practice Manager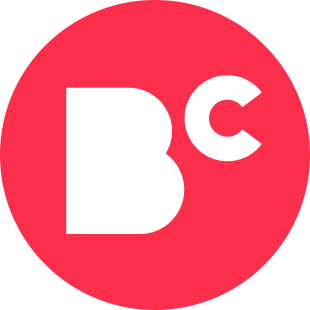 By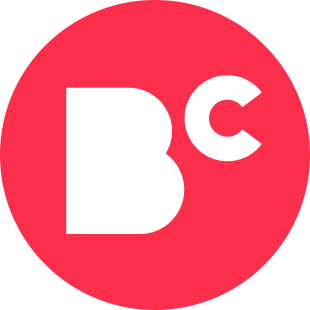 Staff Writers
Writer
The staff writers for BestColleges collaborate to deliver unique, student-driven content on topics such as career development, college life, and college planning....
Updated on March 28, 2023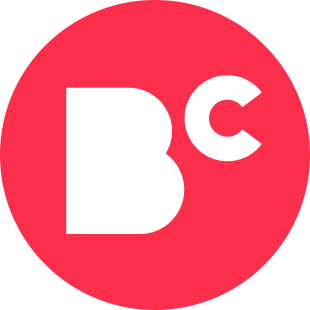 By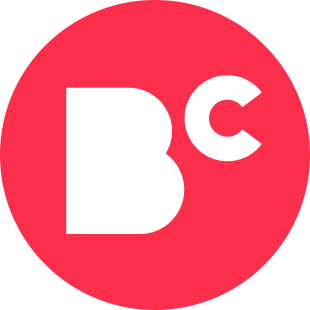 Staff Writers
Writer
The staff writers for BestColleges collaborate to deliver unique, student-driven content on topics such as career development, college life, and college planning....
Updated on March 28, 2023
www.bestcolleges.com is an advertising-supported site. Featured or trusted partner programs and all school search, finder, or match results are for schools that compensate us. This compensation does not influence our school rankings, resource guides, or other editorially-independent information published on this site.
Turn Your Dreams Into Reality
Take our quiz and we'll do the homework for you! Compare your school matches and apply to your top choice today.
Physicians and dentists are clinical experts in their chosen field, but they typically need to hire someone else to manage the complex business aspects that come along with running their office. Practice managers are the healthcare professionals with a business background who use their specialized skills to handle the daily elements of office management and financial reimbursement.
Whether their title is manager, physician practice manager, practice administrator, office manager, or executive director, practice managers wear a number of different hats in ensuring that medical practices run smoothly and efficiently. As the demand for medical services continues to increase among the nation's aging baby boomers, the role of practice manager is quickly growing in prominence in our booming healthcare industry.
Salary
According to the Bureau of Labor Statistics, medical practice managers earn an annual average salary of $101,340, which is equivalent to an hourly wage of $48.72. Practice managers who work for physician offices make slightly less than average at $99,850, but those employed in pharmaceutical and medicine manufacturing earn much more at $165,400 yearly.
Beginning Salary
When just starting out their career in planning, directing, and coordinating medical services, practice managers tend to start with a beginning salary around $55,470 annually. That being said, additional years of experience in medical practice management often leads to a sizeable salary increase that can climb to more than $155,130 each year.
Popular Online Programs
Learn about start dates, transferring credits, availability of financial aid, and more by contacting the universities below.
Key Responsibilities
Practice managers are given a multitude of administrative responsibilities when managing the daily operations for a medical practice and developing its business strategy. Most practice managers will be responsible for hiring new staff, negotiating employee benefits, developing personnel policies, resolving labor conflicts, maintaining equipment, ordering medical supplies, ensuring compliance with all government guidelines, guaranteeing medical records are stored properly, completing payroll, preparing taxes, transmitting insurance claims, performing internal compliance audits, and marketing new medical services.
Practice managers juggle many balls with the goal of handling the business aspects of medicine to maximize physicians' time, decrease patient wait time, and enhance patient care.
Necessary Skills
In order to successfully manage the day-to-day operations of a medical facility, practice managers must possess strong interpersonal skills to effectively communicate with physicians, health insurance representatives, and other healthcare professionals. Practice managers should also strengthen their analytical, decision-making, and problem-solving skills to find creative solutions to solve various administrative problems that arise in healthcare.
Organizational skills are a must because practice managers need to pay close attention to detail for maintaining schedules in large medical facilities. Having an up-to-date knowledge on the latest advances in healthcare technology and technical skills for using electronic health records is also beneficial.
Degree and Education Requirements
While the minimum academic requirement for becoming a medical practice manager is a bachelor's degree, the majority in the healthcare field today have received a master's degree from an accredited institution. Practice managers benefit greatly from completing graduate programs related to health services, public health, public administration, health administration, healthcare management, long-term care administration, or business administration.
Not only will these degrees offer an essential in-depth knowledge in management, accounting, human resources, law, ethics, economics, strategic planning, and information systems, but they will also include an administrative internship for valuable real-world experience. Practice managers who receive an MHA or MBA generally are able to advance into more responsible and higher paying positions of very large medical group practices.
Pros and Cons of this Position
As with any other profession in any industry, the position of practice manager comes with its fair share of advantages and disadvantages. In addition to having a very high salary potential, practice managers benefit from being in one of the most recession-proof industries in the United States to ensure a high level of job stability.
Medical practice managers also receive the emotional rewards of working alongside physicians, insurance representatives, healthcare staff members, and patients in handling the daily operations of medical facilities. However, it is important to note that practice managers do have an extremely stressful job that may lead to high-pressure situations as healthcare costs continue to rise.
Some practice managers are also required to travel rather frequently to attend conferences about new medical group strategies and maintain continuing education courses to stay current on the latest field developments.
Getting Started
After receiving an appropriate education, aspiring practice managers should begin to acquire administrative work experience in health-related organizations to begin learning the lay of the land. If practice managers wish to manage the daily business operations for nursing homes or assisted living facilities, they will need to receive state licensure by passing an exam and completing a state-approved training program. Although certification is not always required, many medical practice managers decide to increase their professional credentials to receive promotion into the title.
For instance, through Advancing the Business of Healthcare (AAPC), individuals can become Certified Physician Practice Managers (CCPM) after passing the exam that evaluates knowledge in the revenue cycle, compliance regulations, human resources, health information, and general business processes. In the Professional Association of Health Care Office Management (PAHCOM), there is also a method to become a Certified Medical Manager (CMM) to further validate professional competency by passing a 200-question test.
Future Outlook
Due to the fact that many healthcare services previous providing as in-patient procedures in hospitals have shifted to outpatient medical practices thanks to newer technologies, the demand for practice managers is expected to rise dramatically. In fact, the Bureau of Labor Statistics reports that employment of medical practice managers will grow at the rapid rate of 23% before 2022, thus creating around 73,300 new managerial positions.
This projected growth rate is more than twice the nation's average 11% increase across all other occupations! As the large aging baby boomer population spikes a growing demand for an increased number of physicians and procedures, it is expected that practice managers will have plentiful job prospects for managing healthcare staff and medical information for the foreseeable future.
Overall, medical practice managers are upper-level administrators who are tasked with covering the business of medicine to help physicians and dentists keep their practices afloat while delivering high-quality patient care. Becoming a practice manager often leads to multiple responsibilities in staff supervision, office scheduling, employee training, hiring, accounting, banking, purchasing, and client relations within medical groups of various shapes and sizes.