Job Profile: Surgical Practice Manager/Administrator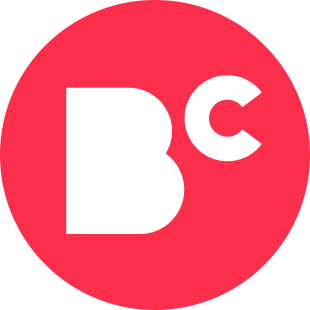 By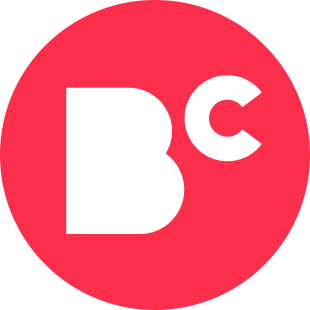 Staff Writers
Writer
The staff writers for BestColleges collaborate to deliver unique, student-driven content on topics such as career development, college life, and college planning....
Updated on March 28, 2023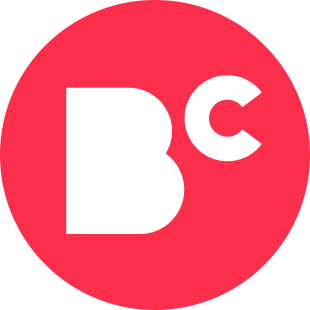 By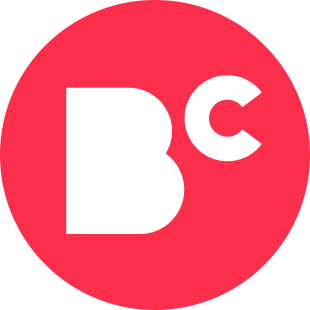 Staff Writers
Writer
The staff writers for BestColleges collaborate to deliver unique, student-driven content on topics such as career development, college life, and college planning....
Updated on March 28, 2023
www.bestcolleges.com is an advertising-supported site. Featured or trusted partner programs and all school search, finder, or match results are for schools that compensate us. This compensation does not influence our school rankings, resource guides, or other editorially-independent information published on this site.
Turn Your Dreams Into Reality
Take our quiz and we'll do the homework for you! Compare your school matches and apply to your top choice today.
Surgeons are often faced with long, hard days conducting invasive medical procedures inside the body to help patients relieve pain, reduce symptoms, correct injury, or improve functioning. Finding time to carry out administrative tasks that keep the surgical center running smoothly and gaining profit can be virtually impossible.
Luckily, that's where the surgical practice manager comes in. Surgical practice managers/administrators are highly trained leaders who plan, direct, and coordinate the delivery of surgical procedures. Depending on the surgical practice's size, the administrator may lead everything from human resources and budgeting to recruitment and medical coding.
Surgical practice managers are focused on the business side of today's changing health environment so that surgeons can pay closer attention to healing patients.
Salary
According to the Bureau of Labor Statistics, all 310,320 medical practice managers coordinating health services in the United States earn an average annual salary of $103,680, which can be equated to a mean hourly wage of $49.84. In particular, surgical practice administrators who lead in surgical hospitals make an average $110,840 and those in outpatient surgical care centers bring home a mean $97,400 annually.
Beginning Salary
When just starting out in surgical practice management, administrators can expect to land within the bottom tenth percentile of earnings with a yearly salary around $55,890. While this is a high starting salary, income potential only grows as surgical practice managers become more experienced. Many late-career managers will make upwards of $161,150 each year.
Popular Online Programs
Learn about start dates, transferring credits, availability of financial aid, and more by contacting the universities below.
Key Responsibilities
Surgical practice administrators have the primary responsibility of managing the daily operations of a hospital's surgical department or a surgery center to streamline patient care.
On a typical day, surgical practice managers may be involved in organizing facility records, attending board meetings, devising work schedules, overseeing patient billing, managing the budget plan, keeping up with new practice regulations, and communicating with surgeons and other surgical staff. In larger facilities, surgical practice administrators will likely supervise assistants who are also directing surgical activities.
Surgical practice managers have the goal of enhancing the efficiency and quality of medical treatment services for surgery patients.
Necessary Skills
In order to be successful in surgical practice management, you'll need to be a skilled communicator with the interpersonal skills to effectively interact with surgeons, nurses, patients, insurance representatives, and other staff. Surgical practice administrators need to find ways to adapt practice guidelines to new laws, so analytical and critical thinking skills are a must.
Being detail-oriented with organizational skills is important for managers to maintain meticulous electronic records for scheduling and billing. Staffing problems can occur at any time, so surgical practice managers should be prepared with stellar decision-making, problem-solving, and leadership skills. Surgical practice administrators should also have the technical competence for working with the latest health software.
Degree and Education Requirements
Before you can call yourself a surgical practice manager, you'll first need to obtain at least a four-year bachelor's degree from an accredited institution. A specific major won't be required, but most aspiring managers choose to study health administration, healthcare management, business administration, public health, or management.
Be sure to take plenty of electives in hospital management, accounting, finance, economics, strategic planning, human resources, informatics, organizational behavior, health law, and ethics for solid career preparation. Having a Master of Health Administration (MHA) or a Master of Business Administration (MBA) with a healthcare concentration will help with advancement into executive-level surgical roles too.
Pros and Cons of the Position
The title of surgical practice administrator comes with a high-level of responsibility, so it's no shock that there are plenty of rewards and challenges. On the positive side, surgical practice managers often have six-figure salaries with great benefits and room for advancement into roles like Chief Hospital Administrator. It's predicted that there will be a favorable job outlook in surgical practice management with a growing number of job openings. Surgical practice administrators also have the rewarding chance to help surgeons improve care for faster patient recovery times.
On the negative side, surgical practice managers will usually work above and beyond the traditional 40-hour week and stay on-call for emergencies. Surgical practice administrators deal with stress and pressure to comply with complex regulations while keeping operations smooth. Extra years of schooling passed the bachelor's may also be required.
Getting Started
While earning your degree, it's important that you start immediately getting your feet wet in the medical field by developing relevant administrative experience. Completing internships, taking on administrative practicum, volunteering in a surgery center, and finding a part-time job in healthcare can all be helpful in boosting your resume. Working your way up as a registered nurse or other health technician can be valuable too.
It's best to jump on every training opportunity to study current surgical practice issues, such as patient safety, confidentiality, infectious diseases, and hazardous bio-materials. You'll likely start as an assistant surgical practice manager before receiving the promotion you seek. Although certification isn't required, it can be beneficial in expanding professional credentials. For instance, you can complete the Surgical Services Management certification program from the CCI or become a Certified Medical Manager (CMM) through the ACHE.
Future Outlook
Thanks to medical advancements, people are now living longer than before. As our nation's large baby boomer population reaches late adulthood, it's predicted that the demand for both cosmetic and medical surgical procedures will increase dramatically. Qualified surgical practice managers shouldn't have a problem finding employment in organizing these operations and managing patient information accurately.
According to the BLS, overall employment for medical services managers, including those in surgical practices, is expected to grow rapidly by 23 percent to create 73,300 new jobs by 2022. Surgical practice administrators should have the best job prospects in outpatient surgery centers because procedures are becoming less invasive. Plus, having a master's degree will make professionals the most marketable for rising into surgical practice management.
Overall, surgical practice administrators play a crucial role in coordinating the work of surgeons, nurses, and other medical technicians to provide patients with high-quality surgical care. These managers work hard handling the administrative tasks of medicine to ensure patients are greeted with a warm, friendly, and stress-free environment. If you choose to become a surgical practice manager, you'll have the chance to keep surgery centers of various sizes afloat in delivering top-notch surgical procedures with good patient outcomes.