Best Online Bachelor's in Spanish Programs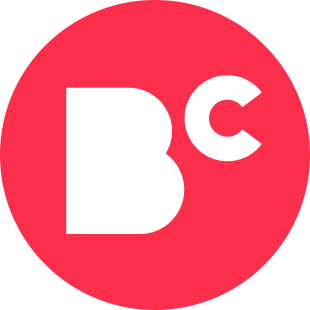 By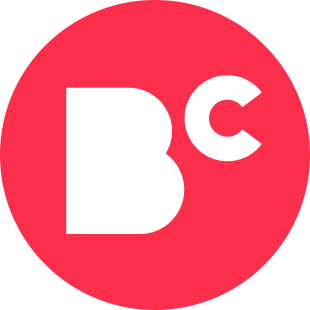 Staff Writers
Writer
The staff writers for BestColleges collaborate to deliver unique, student-driven content on topics such as career development, college life, and college planning....
Updated on August 16, 2023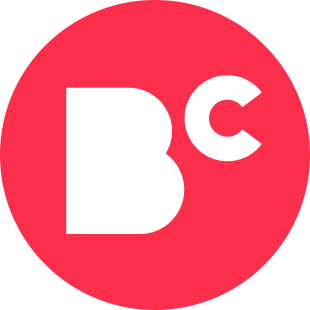 By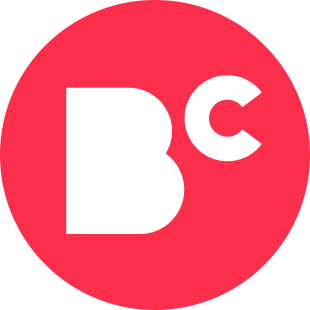 Staff Writers
Writer
The staff writers for BestColleges collaborate to deliver unique, student-driven content on topics such as career development, college life, and college planning....
Updated on August 16, 2023
www.bestcolleges.com is an advertising-supported site. Featured or trusted partner programs and all school search, finder, or match results are for schools that compensate us. This compensation does not influence our school rankings, resource guides, or other editorially-independent information published on this site.
Turn Your Dreams Into Reality
Take our quiz and we'll do the homework for you! Compare your school matches and apply to your top choice today.
This guide includes a ranking of the best online bachelor's degrees in Spanish. Each blurb in our ranking contains essential details and a link to the program's website, where you can find contact information for admissions departments and academic advisors.
This guide also provides information about typical courses, admission requirements, career paths, and frequently asked questions related to Spanish programs.
What Are the Best Spanish Bachelor's Programs? Here Are Our Top Five:
Related Programs That Might Interest You
Learn about start dates, transferring credits, availability of financial aid, and more by contacting the universities below.
The curriculum of an online bachelor's degree in Spanish provides you with many in-demand skills. For example, the Bureau of Labor Statistics (BLS) projects that the need for interpreters and translators -- a common career pursued by Spanish bachelor's degree-holders -- will grow by 19% between 2018 and 2028.
A Spanish degree can also be useful in many other careers; the number of native Spanish speakers in the U.S. continues to rise yearly. Career advisors can help you create a custom career path that matches your goals.
At BestColleges, we believe a college education is one of the most important investments you will make. We want to help you navigate the college selection process by offering school rankings that are transparent, inclusive, and relevant for online students. Our rankings are grounded in a few guiding principles and use the latest statistical data available from trusted sources. Read more about our Ranking Methodology. We hope our approach helps you find the school that is best for you.
Best Accredited Online Bachelor's in Spanish Programs
Best Online Bachelor's in Spanish Programs
Online Bachelor's in Spanish Program Overview
The coursework of an online bachelor's degree in Spanish generally consists of 2-3 components. The first involves general education courses that provide you with transferable knowledge and skills. The second component emphasizes Spanish language and culture. Depending on the program, you may also complete a minor.
Online programs may also offer immersion experiences that include study abroad opportunities. Studying abroad in a Spanish-speaking country can help you to develop your language skills quickly.
An online bachelor's degree in Spanish prepares you for both entry-level careers and graduate programs. If you already have an academic or career goal in mind, contact a college's Spanish department to learn more about typical graduate outcomes.
Common Bachelor's in Spanish Degree Courses
Introductory Spanish I
Students without prior Spanish-language experience take this course to learn basic vocabulary and sentence structure. Coursework often features small group projects and activities.
Integrated Writing Conversation and Grammar
This course emphasizes composition and translation techniques -- both vital for students preparing for careers as interpreters. Course outcomes include the ability to use correct grammar in day-to-day conversation.
Introduction to Latin American Literature
This course that emphasizes language skills and Latin America's contribution to the literary canon. Specific texts vary by course, aligning with students' reading comprehension. Typical course activities include analyzing texts by writing essays and contributing to an online discussion board.
Revolution and Insurrection in Latin America
Latin America experienced multiple revolutions for independence in the 19th and 20th centuries. This course uses primary and secondary source documents to explain revolutionaries' motivations, actions, and legacies. Typical coursework includes a blend of English and Spanish texts. This course may have one or more Spanish language prerequisites.
Spanish Capstone
Some programs feature a capstone project during the final year. In a capstone, students complete a research project that focuses on Hispanic literature, culture, or language. The final product reflects a student's language skills and their ability to research and analyze different texts.
Online Bachelor's in Spanish Admission Requirements
High School GPA

If you graduated from high school, your high school GPA represents an essential component of your application portfolio. Some colleges use a GPA cutoff. If your GPA falls below this cutoff, find out whether a school offers conditional admission to applicants who have other excellent qualities. Many colleges also accept students who hold a GED certificate.

Standardized Test Scores

ACT and SAT scores help admissions departments judge your college readiness. Although a superb score does not guarantee admission to a top college, it can help. Many schools use scores to determine merit-based financial aid, and some awards may cover full tuition.

Resume

A resume allows you to share relevant experiences and set yourself apart from other applicants. Include academic and extracurricular accomplishments. If possible, add a short list of references at the bottom with contact information.

Placement Test

Some four-year colleges and universities use placement exams like ACCUPLACER tests to determine your first English and math courses. You may not need to take a placement test if you provide ACT or SAT scores.

Transfer Credit

If you have an associate degree or college credit, determine whether your credits will transfer to an online bachelor's program in Spanish. Many colleges have a transfer credit calculator online.
Online Bachelor's in Spanish Career Paths
Potential careers for graduates who earn an online bachelor's degree in Spanish include translators and interpreters, as well as positions in the fields of education, business, and tourism. To find an attractive entry-level career, consider completing an internship. An internship allows you to gain professional experience, network with potential employers, and see whether the position in question is right for you.
After you gain employment, you might consider pursuing a master's degree, state-issued license, or professional certification; these credentials often lead to a promotion and/or raise.
Related Careers
Frequently Asked Questions
Is a Spanish degree worth it?
A Spanish degree can help you stand out from other job applicants, especially in openings that require working with Spanish-speaking clients. If you have a passion for the language and different cultures, earning this degree can be a personally rewarding experience that gives you the tools needed to make a positive impact on people's lives.
How long does it take to get a Spanish degree?
A bachelor's degree typically requires four years to complete if you do not have any prior college experience. However, especially motivated students may be able to earn a degree sooner if they take an accelerated course load or attempt courses during the summer.
What careers can you get with a Spanish degree?
Potential jobs for individuals who earned an online bachelor's degree in Spanish include foreign correspondents, travel agents, translators, and bilingual educators.
Will majoring in Spanish make me fluent?
According to the U.S. Department of State, the average Spanish student needs about 600 classroom hours to become fluent. Other factors also play a role, such as your age, study skills, and fluency in your native language.
What is the salary of a Spanish teacher?
According to the BLS, high school teachers in the United States earn a median annual salary of $61,660. This figure does not include the value of other benefits, such as health insurance and a pension. Teachers with less experience and those living in rural areas typically earn less than experienced teachers working in larger cities.
Discover Similar Degree Programs
Looking for something else? Explore these other online degrees.