Is College Still Worth It? Yes, Here's Why
You don't need a college degree to get a good job, but earning one will probably make you more money in the long run and improve your career options.
By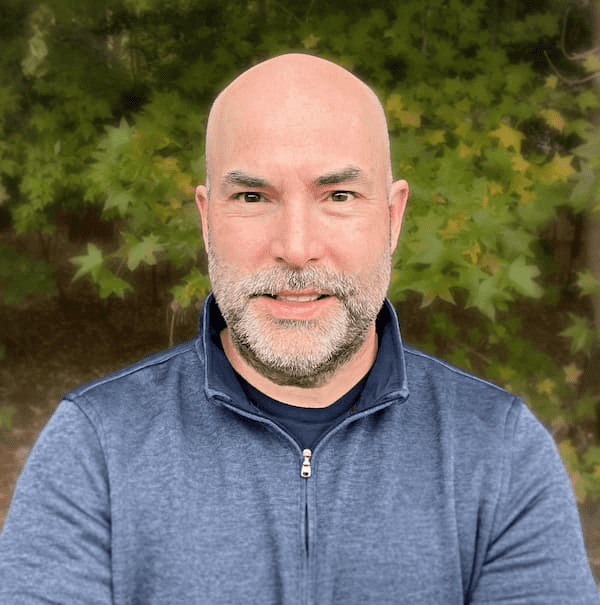 Mark J. Drozdowski, Ed.D.
Writer
Mark J. Drozdowski, Ed.D., is a senior writer and higher education analyst with BestColleges. He has 30 years of experience in higher education as a university administrator and faculty member and teaches writing at Johns Hopkins University. A former...
and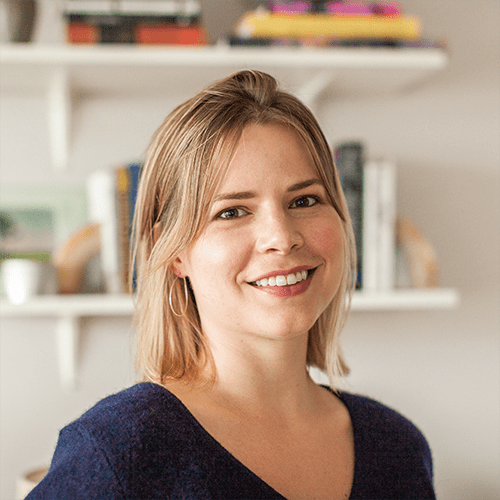 Lyss Welding
Editor & Writer
Lyss Welding is a higher education analyst and data writer for BestColleges who specializes in translating massive data sets and finding statistics that matter to students. Lyss has worked in academic research, curriculum design, and program evaluati...
Updated on August 2, 2023
By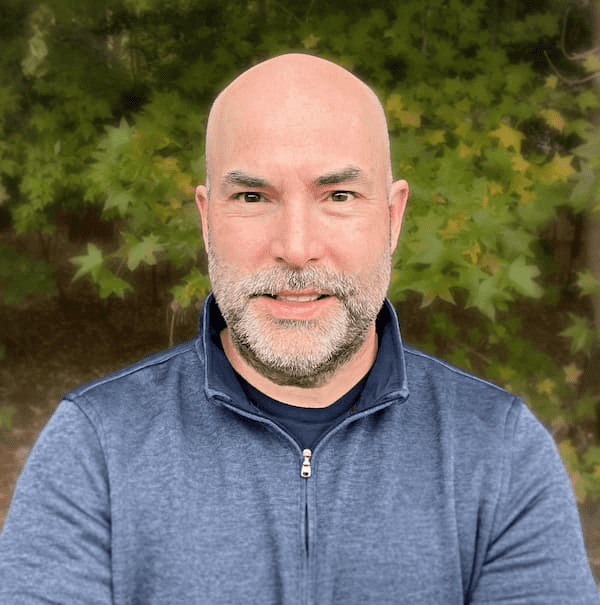 Mark J. Drozdowski, Ed.D.
Writer
Mark J. Drozdowski, Ed.D., is a senior writer and higher education analyst with BestColleges. He has 30 years of experience in higher education as a university administrator and faculty member and teaches writing at Johns Hopkins University. A former...
and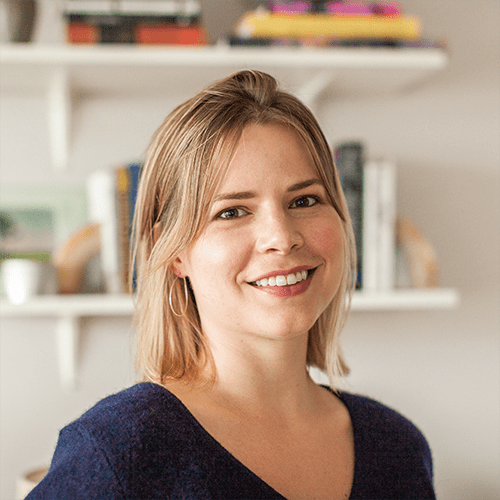 Lyss Welding
Editor & Writer
Lyss Welding is a higher education analyst and data writer for BestColleges who specializes in translating massive data sets and finding statistics that matter to students. Lyss has worked in academic research, curriculum design, and program evaluati...
Updated on August 2, 2023
Image Credit: Thomas Roche / Moment / Getty Images
---
While a college degree is no longer required for many well-paying jobs, it may improve your chances of landing one.
College enrollment has decreased as students seek alternatives, such as bootcamps and other nondegree credentials.
The ROI of a bachelor's degree varies based on the institution and field.
On average, college graduates earn $1.2 million more than high school graduates over a lifetime and typically have more career flexibility.
---
For an increasing number of high school students, it's the $64,000 question: Is getting a college degree worth it?
As in $64,000 per year — or more — at many private colleges.
In most cases, worth it refers to the financial return on investment (ROI), reflected largely in the starting salary offered right after graduation. Despite all the conversation about culture and values and citizenship and democracy, students attend college primarily to get good jobs.
Historically, the answer to the question of whether a bachelor's degree is worth it has been a resounding "yes." Today, it's more like, "Yes, but it also depends."
College Alternatives Abound as Fewer High School Grads Pursue Degrees
Let's get one thing straight right away: You don't necessarily need a college degree to land a decent job: one that pays a respectable wage and promises career advancement.
You can work for your state government, for instance. Virginia just announced it won't require a bachelor's degree for almost 90% of state jobs, joining Maryland, Pennsylvania, North Carolina, and Utah in that regard.
Several top companies such as IBM, Accenture, Dell, Google, General Motors, and Apple don't require applicants to have college degrees for many of their positions. Growing sectors like leisure and hospitality, construction, manufacturing, and warehousing also offer jobs that don't require a degree and generally pay well.
Quick Guide: Pros and Cons of Earning a Bachelor's Degree
Pros
Increased earnings — a 25% wage premium
Career flexibility — more long-term opportunities to climb the ladder or change professions
Advanced degree options, including MBA, law school, medical school
Alumni networks — professional contacts for job hunting and career advancement
Enhanced critical thinking and problem-solving skills
Breadth of knowledge across fields in addition to depth in chose area of study
Self-awareness of personal strengths and career goals
Opportunities to pursue a passion, create a better life, or discover your purpose — according to college students
Cons
Cost — about $140,000 over four years, on average
Student loan debt — averaging over $26,000 for a bachelor's degree
Opportunity cost, or potential lost earnings from not working
Unnecessary for many jobs, including some government and tech positions
Some fields offer poor ROI
Curriculum can be outdated, offering poor preparation for job market
How about an apprenticeship, a gateway to careers in fields such as healthcare, information technology, cybersecurity, financial services, and graphic design? They've certainly become more popular, increasing in number by more than 50% in recent years.
Then there are various alternative pathways in the form of nondegree credentials — certificates, badges, coding bootcamps, occupational licenses, vocational training, and so forth.
You don't, in other words, have to march lockstep from high school to college to career in order to make a good living. So more students are choosing not to. The college enrollment rate among recent high school graduates is down to 62%. Just before the pandemic, it was 66.2%. And in 2009, it was over 70%.
Community colleges, in particular, have been hit hard, losing 40% of their enrollments during the past decade. Fewer than 1 in 3 community college students will ever find their way into a baccalaureate program, anyway.
Does School Choice Matter When It Comes to College ROI?
According to a report by the Institute for Higher Education Policy, 83% of schools — serving 93% of undergraduates — provide an ROI within 10 years. That means that within 10 years, students recoup what they would be making with a high school diploma plus the cost of their college degree.
However, there's a slim minority of schools — comprising mostly private for-profit and nonprofit colleges — that don't meet this threshold.
Complicating matters for colleges is today's relatively healthy economy. The unemployment rate for teenagers dropped to a 70-year low of 9.2% in April, resulting in higher wages for workers.
For many seniors and recent high school grads, college is no longer the most attractive option.
If you can get [a job] without a BA and with decent wage growth, said ZipRecruiter chief economist Julia Pollak in The Wall Street Journal, why go get a BA?
So, Why Get a Bachelor's Degree?
Because it offers not only short-term gains but long-term value. That's why.
Of course, it depends on where you study and what you study. Not all bachelor's degrees are created equal.
That's the essential finding of a new Workday report, "Making the Bachelor's Degree More Valuable."
According to the study, earning a BA (or BS) results in a 25% wage premium within a year of graduating. Even if a job doesn't require a BA, those who have a degree realize a 15% boost over those who don't.
More important, perhaps, are the long-term gains. Having a BA provides graduates with greater career mobility, increasing the likelihood of landing better jobs and recovering from initial underemployment. The report's authors call this the BA's secret sauce.
Bachelor's Degrees May Provide Greater Career Mobility
Per the Workday report, after five years in a degree-optional job, bachelor's degree recipients are twice as likely as non-degree holders to switch to jobs where degrees are more common.
In other words, having a bachelor's degree may open opportunities to move up in your career, even if you don't start out in a job that requires a degree.
At the same time, the payoff depends on where you went to college and what you studied. Degrees from selective universities offer more value than those from less-selective institutions, although any bachelor's degree affords graduates a wage advantage.
And majors matter. A science, technology, engineering, and math (STEM) degree carries more value than a liberal arts degree. Even if your tech or engineering degree is from a less-selective institution, you can earn more than business, social science, and health science graduates from top universities, at least in the short run.
College Majors Matter
According to the Federal Reserve Bank of New York, graduates earning the highest-paying college majors make early-career median wages of $70,000-$75,000. The lowest-paying majors make nearly half that.
Highest-Paying College Majors
Chemical Engineering - $75,000
Computer Engineering - $74,000
Computer Science - $73,000
Aerospace Engineering - $72,000
Electrical Engineering - $70,000
Lowest-Paying College Majors
Theology and Religion - $36,000
Family and Consumer Sciences - $37,000
Social Services - $37,000
Psychology - $37,400
Leisure and Hospitality - $38,000
Source: Federal Reserve Bank of New York
Yet despite these inherent benefits, the BA faces an identity crisis, the Workday report suggests. Young adults are hearing mixed messages about the need for degrees and their potential ROI. In turn, colleges can't continue to coast on the historical value of the BA and must make the degree more valuable in a marketplace brimming with viable alternatives.
To do so, colleges should offer degrees embedded with foundational and specialized skills. Foundational skills include negotiation, leadership, and innovation, among others, while specialized skills differ by field. A public administration major with skill in investing, for example, can realize a wage premium, the report says.
The notion of adding practical, in-demand skills to traditional degrees isn't exactly novel, of course. Several liberal arts colleges are offering students opportunities to complement their degree programs with certificates and other micro-credentials in fields such as software design, photonics, and cybersecurity to make them more job-ready.
We don't want to lose the richness of the liberal arts, John Petillo, president of Sacred Heart University, told The Washington Post. At the same time, we want to prepare you for life out there.
So Is College Worth It?
Ultimately, the answer depends on each individual's circumstances and personal goals. Do you want to be a doctor or a lawyer? If so, yes, you need a degree. Do you seek steady employment in a dynamic field with career growth potential? If that's your goal, then the answer is "maybe."
Yet in aggregate, the answer is unequivocally "yes." Even ignoring intangible benefits such as self-awareness, critical-thinking skills, alumni networks, and yes, cultural literacy, the ROI of a college education, measured in earnings, routinely exceeds the cost.
On average, college graduates have just over $37,000 in student loan debt. For graduates of public universities, it's about $26,000.
School Choice and Student Loan Debt
The school you choose could make a difference in how much student loan debt you take on for your degree.
Student Loan Debt by Type of College, 2020-2021

| School Type | Percentage of Students Who Borrow Federal Student Loans | Average Federal Student Loan Amount |
| --- | --- | --- |
| Public | 37% | $6,990 |
| Private, Nonprofit | 53% | $8,190 |
| Private, For-Profit | 67% | $8,110 |
Source: NCES
If you're trying to make the most amount of money with the least amount of student loans, consider that public, in-state colleges tend to be more affordable. Also, many selective private, nonprofit universities offer scholarships to students whose income qualifies.
While the average amount of student loan debt is certainly significant, consider that the average price of a new car is $48,000. Such an investment depreciates over time, while a degree, for most, only grows in value.
How much value does a degree offer? Georgetown's Center on Education and the Workforce (CEW) noted in 2021 that workers with bachelor's degrees earned $1.2 million more than high school graduates over a lifetime. And the BA offers an $800,000 advantage over the associate degree.
That said, according to the Georgetown report, earning an AA from a community college provides a $400,000 bump over a high school diploma. Per the Bureau of Labor Statistics (BLS), associate degree-holders earned $153 more a week on average than high school grads in 2021 and had an unemployment rate of 4.6% compared to 6.2% for those with only diplomas.
If you tack on a professional degree to your bachelor's, you'll earn a whopping $3.1 million more over a lifetime than your peers with only a high school education.
In General, More Education = More Dough
According to the BLS, workers' median weekly wages increase with every level of educational attainment.
What's more, in 2022, CEW's Anthony Carnevale and Nicole Smith estimated in The Hechinger Report that 43% of all jobs and 66% of good jobs will require a BA or higher by 2031. Only 16% of jobs won't require a degree.
The bachelor's degree still offers the best chance for people to secure sustainable economic opportunity, Carnevale and Smith wrote. The bachelor's degree is not the only pathway to the middle class, but it is the most reliable route.
Still, increasing numbers of young adults are finding alternatives more palatable, at least delaying college awhile as they navigate career possibilities without a degree. Colleges are having an identity crisis, struggling to remain relevant as new industries emerge and demand ever-changing skills from employees. Meanwhile, tuition costs continue to rise, as do student debt burdens.
As a result, dozens of marginal colleges have closed or merged over the past half-dozen years, and an ominous enrollment cliff looms on the near horizon, a certain death knell for institutions teetering on the financial precipice.
Colleges and universities offer a transformative experience and — by most measures — a valuable commodity in the form of their most popular product: the bachelor's degree. The answer may be different in years to come, but for now, the credential remains worth it.