Who Is Giving This Small Liberal Arts College in Kansas a Half-Billion Dollars?
An anonymous donor will match donations up to $500 million to McPherson College, which is known for its automotive restoration technology degree program.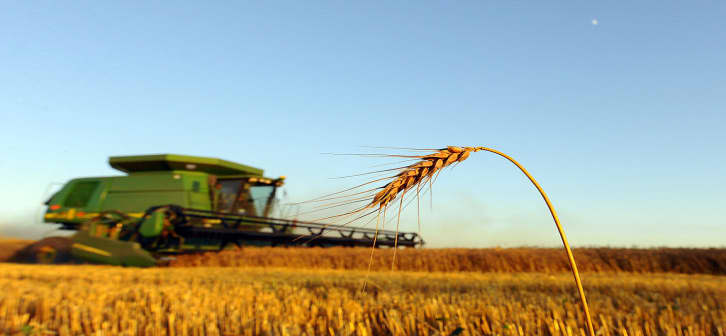 Larry W. Smith / Bloomberg / Getty Images
---
The double-match commitment will match $2 for every $1 given by other donors.
The commitment will fund new health science opportunities, automotive learning opportunities, and a new student life center.
McPherson College has until the end of June 2023 to reach its $250 million funding goal. It already has $130 million.
---
A small liberal arts college in central Kansas is poised to get a massive windfall from an anonymous donor — if other donors step up to support the school.
McPherson College, a small liberal arts college in Kansas, announced last week it received a half-billion-dollar commitment from an anonymous donor. According to McPherson officials, the commitment is the largest single commitment to a small liberal arts college in the U.S.
McPherson has 30 undergraduate degree programs, and its enrollment is just north of 800. It is known for its automotive restoration technology degree program and has been praised by car collectors, including TV personality Jay Leno.
In fact, Leno supports two scholarships at the school and "has a standing invitation to visit campus," according to the college.
The commitment is a "double-match estate" — for each dollar given by others, the donor will give $2, up to $500 million. The donor can either give over time or provide the total upon their death.
"I am indescribably grateful to our anonymous donor for giving McPherson College the resources to implement our expansive strategic plan and truly create the student-first campus of the future," McPherson College President Michael Schneider said. "We must reimagine the campus, just like we've reimagined the workplace in the last two years, and do it without burdening our students with more debt."
The college has already raised $130 million. It has until June 30, 2023, to reach its $250 million goal to receive a maximum of $500 million from the anonymous donor, resulting in a total of $750 million being added into McPherson College's endowment.
What the Donation Means for Students
The gift will fund McPherson's four initiatives to expand and reimagine its campus, according to officials.
One project will match 25 cents for every dollar that students make in part-time jobs.
According to the college's release, the program will help 30% of students graduate debt-free.
The donation will likewise help McPherson expand its campus to add an athletic center, recreation and social space, and the 55,000-square-foot Campus Commons student life center, which broke ground Nov. 5.
It will also fund expansion and scholarships for McPherson's Kansas Center for Rural & Community Health Science, which helps put high demand healthcare professionals to work in rural Kansas.
The gift will also support McPherson's Center for Future Engineering, Design & Mobility, which will feature climate-controlled areas to store, display, and maintain classic cars and equipment for auto restoration.
"The gifts announced today will transform students' lives," McPherson student Victoria Bruno said at a press conference announcing the gift. "McPherson College provides me with an unparalleled learning environment where I can cultivate my skill set and build a solid foundation for my future career. Because of my time at McPherson, I know I will make a difference in the world."