Best Online Master's in Ministry Programs
If you want to live your faith at home and at work, consider taking the first step with an online master's in ministry degree from a top-ranked college. Use this resource to learn more about your potential path forward.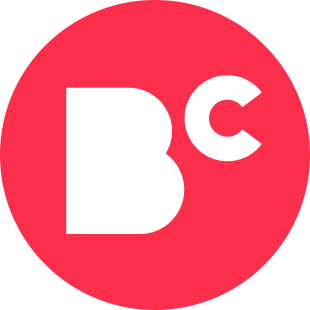 By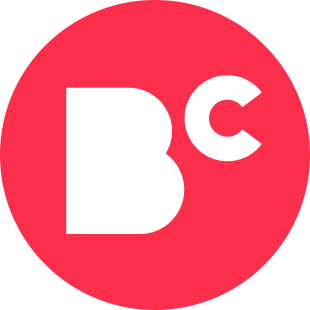 Staff Writers
Writer
The staff writers for BestColleges collaborate to deliver unique, student-driven content on topics such as career development, college life, and college planning....
Updated on July 21, 2023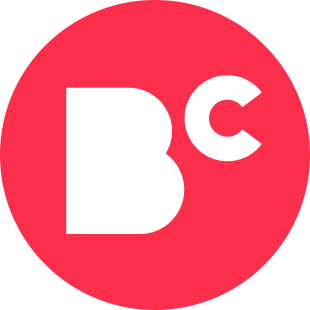 By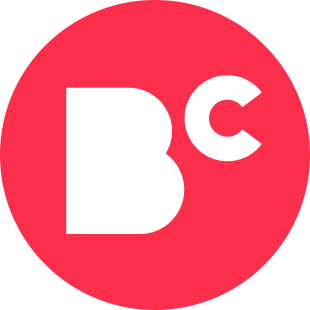 Staff Writers
Writer
The staff writers for BestColleges collaborate to deliver unique, student-driven content on topics such as career development, college life, and college planning....
www.bestcolleges.com is an advertising-supported site. Featured or trusted partner programs and all school search, finder, or match results are for schools that compensate us. This compensation does not influence our school rankings, resource guides, or other editorially-independent information published on this site.
Turn Your Dreams Into Reality
Take our quiz and we'll do the homework for you! Compare your school matches and apply to your top choice today.
According to the BLS, U.S. clergy members have a median income of $49,450 a year. They are commonly employed by religious organizations and hospitals. If ministry work is something that you've considered, we've collected information on the best online master's in ministry programs in the country. Graduates can find employment throughout the country. Common job responsibilities include performing at religious ceremonies and providing guidance and assistance to followers.
Faith and religion are constantly evolving, much like the societies in which they exist. By earning an online master's in ministry studies, you can develop the skills to contribute your own unique voice to this larger conversation while continuing the work you're already doing.
What are the Best Master's of Ministry Programs? Here are our top programs:
Related Programs That Might Interest You
Learn about start dates, transferring credits, availability of financial aid, and more by contacting the universities below.
Best Accredited Online Master's in Ministry Programs
Best Online Master's in Ministry Programs
Should I Get a Master's in Ministry?
A master of ministry combines theological and pastoral studies with counseling and administrative concepts. Ministry degrees provide candidates with a sound foundation in Christian philosophy and theology, as well as the team development, mentoring, conflict resolution, and pastoral caregiving skills that serve as the basis for many church leadership roles. Graduates go on to take religious and lay leadership positions in administration, counseling, and education.
Master of ministry programs are widely available in both distance education and traditional, campus-based formats. Online ministry programs offer a convenient and flexible option for students whose work or family commitments prevent them from enrolling in an on-campus graduate program. These students often find it easier to select a part-time program or an accelerated degree format. An on-campus master's degree may appeal to learners coming directly from an undergraduate program. Students in on-campus ministry programs benefit from faculty supervision, mentorship arrangements, and interaction with classmates.
Whether attending classes online or on campus, students nearing graduation may take advantage of their school's career planning and placement services, as well as and internship and independent research opportunities. Many programs in ministry offer volunteer or practicum experiences in youth, urban or international ministries, and field placements with community nonprofit organizations. Regardless of delivery format, a master of ministry equips graduates for a wide variety of fulfilling and faith-based leadership positions.
What Can I Do With a Master's in Ministry?
Earning a master of ministry enables graduates to pursue meaningful careers that embody Christian principles. Program concentrations instill the knowledge and skills needed to take on specialized roles in church planting, establishing and developing new congregations, or church revitalization. Other specializations focus on youth ministries or pastoral care for families, women, or the elderly. Many of these positions require a graduate education. A master of ministry also serves as a stepping stone to doctoral studies.
Sources: Bureau of Labor Statistics and PayScale
How to Choose a Master's Program in Ministry
Ministry degrees differ from school to school. As you explore your available options, pay close attention to each school's accreditation status and program rankings, both of which serve as overall quality indicators. In addition, many programs offer concentrations and specialized academic tracks. Be sure that your chosen program reflects your personal interests and career goals. While master's programs in theology and divinity share similar features, a ministry degree places a greater emphasis on administrative processes and community leadership.
Most campus-based ministry degrees require around two years of full-time study, while some online degrees offer accelerated programs that may be completed in 12-18 months. Work and family commitments may influence your enrollment status, and subsequently affect program length. Part-time students can expect to spend three or more years on their degree. Some curricula require a practicum, capstone course, or thesis, which may also extend a program's duration.
School location, local cost of living, and related expenses can also impact your budget. Most institutions charge higher tuition rates for out-of-state students, although some online programs offer a flat tuition rate for all distance learners. Online programs may charge technology fees that do not apply to on-campus learners, and some require students to travel to campus a few times a year for workshops or residencies. Individuals enrolled in out-of-state, campus-based programs must budget for lodging, transportation, food, tuition, books, and fees.
Programmatic Accreditation for Master's Programs in Ministry
Accreditation is a quality control process in which external agencies evaluate an institution to ensure that it meets the highest standards. Only accredited schools are eligible to receive federal financial aid. Schools may be nationally or regionally accredited. Vocational and for-profit schools usually hold national accreditation. These schools often offer less rigorous admissions requirements and inexpensive tuition. Regional accreditation requires higher professional and academic standards, and some employers prefer to hire applicants with degrees from regionally accredited institutions.
In addition to institutional accreditation, some master of ministry programs hold specialized accreditation which recognizes field-specific quality and faculty excellence. The Association of Theological Schools (ATS) provides programmatic accreditation to more than 250 graduate-level ministry and theology degrees. Students interested in a ministry degree should consider the advantages of selecting an ATS-accredited program. ATS accreditation ensures that a program offers the theological knowledge and applied skills needed to take on pastoral roles.
Master's in Ministry Program Admissions
While many schools maintain rolling admissions throughout the year, you should begin applying to programs at least six months to a year before your intended start date. All graduate programs evaluate your academic record, as well as other materials that demonstrate your abilities. While many institutions request GRE scores, others -- particularly online programs -- place less weight on standardized test scores. Some do not consider them at all. Most schools also require applicants to submit a personal statement, which serves as an important tool for showcasing your accomplishments.
After compiling a list of programs that meet your interests, decide where you want to apply. Keep in mind that every school charges an application fee. As a rule of thumb, you should apply to several target schools that appeal to you and where you have the requisite test scores and GPA. You should also include a few safe schools where your acceptance seems likely. Some students also apply to one or two reach schools: colleges with competitive entrance requirements where they have a lower chance of admission.
Prerequisites
Bachelor's degree=

Most master of ministry programs require applicants to hold an undergraduate degree. While a few schools expect a bachelor's degree to be in theology or a related field, most students enter ministry studies after exploring other majors and career paths.

Professional Experience:

Online programs often consider an applicant's professional experience, especially those returning to school after holding ministry jobs or related positions. Campus-based programs that tend to admit recent undergraduate students may give more weight to academic performance, but often consider employment or community service history.

Minimum GPA:

Most graduate schools require a minimum GPA of at least 3.0 out of 4.0. Schools may consider applicants with lower GPAs if they provide strong standardized test scores, references, or personal statements.
Admission Materials
Application:

A graduate school application asks for basic biographical and academic information, and takes around 30-40 minutes to complete. Some institutions may request that candidates provide a personal essay concurrently with an application.

Transcripts:

Most programs require applicants to submit official transcripts from every college and university they have attended. Many institutions can send copies directly to your intended graduate program. Make sure to request transcripts well before the application deadline, and expect to pay a modest fee to cover preparation and mailing costs.

Letters of Recommendation:

Some schools require three or more recommendations from academic or professional contacts. Ask faculty members who know you well enough to describe your accomplishments in detail, and be sure to provide your recommenders with ample time to complete their letters.

Test Scores:

While many graduate schools require GRE scores, most programs consider other factors in addition to exam performance. Some schools give more weight to letters of recommendation, personal statements, and work experience documentation.

Application Fee:

Graduate application fees differ by school. You should expect to pay around $50 for each application, although some programs charge $75 or more. Some programs may waive fees for students who demonstrate financial hardship.
What Else Can I Expect From a Master's Program in Ministry?
Many ministry programs allow students to customize their master's degree by selecting a concentration. These specialized academic tracks focus on a particular type of ministry or pastoral subfield. While concentration offerings vary by school, denominational focus, and faculty research interests, the following table describes some commonly offered concentrations and the careers they may lead to.
Concentrations Offered for a Master's Degree in Ministry

| Concentration | Description | Careers |
| --- | --- | --- |
| Church Ministry and Leadership | By connecting theology and religious studies to applied practice and leadership training, this concentration offers a toolkit for effective ministry. Future administrative and spiritual leaders explore a variety of ways to nurture, lead, and guide congregations. Students learn to develop personal leadership strategies, manage priorities, and foster collaboration. Coursework emphasizes organizational behavior and business management skills as applied to churches, nonprofits and community organizations. | Pastor, associate pastor, administrative church director, nonprofit director |
| Pastoral Counseling | This specialization combines spiritual models with psychotherapy and clinical practice. Although most programs do not grant licensure, a pastoral counseling concentration provides a strong foundation for students who intend to pursue further training and ultimately seek specialized credentials and state licensure. | Pastoral counselor, caregiver, marriage and family counselor, grief counselor |
| Youth Ministry | Candidates interested in working with children and teenagers learn to guide and support young people through every stage of spiritual, emotional, and physical development. Youth ministry students learn to develop and implement educational and social programs that reinforce religious values. Applying biopsychological approaches to Christian pastoral care models, this track offers a unique perspective on conflict resolution and crisis management. | Youth and family minister, church youth director, community services program coordinator |
| Urban Ministry | This concentration presents pastoral counseling strategies for improving lives in struggling urban communities. Students acquire the spiritual and professional tools needed to develop effective community outreach programs and serve urban populations. Courses address multiculturalism, social inequality, and racial justice, as well as the challenges facing religious-sponsored nonprofit groups. | Urban minister, social services director, community outreach/nonprofit leader, conflict mediator |
| Campus Ministry | Often referred to as college or university ministry, this concentration trains candidates to meet college students' unique spiritual needs. Coursework explores campus ministers' duties and functions, which includes providing spiritual guidance, counseling, conducting worship services and opportunities for community prayer, and organizing and implementing educational and vocational programs. Learners survey pastoral counseling models, multicultural ministry in diverse settings, and ecumenism. | Campus ministry director, assistant campus minister, college/university religious services director, pastoral counselor |
Courses in a Master's in Ministry Program
Programs in ministry vary considerably between schools and denominations, and each features a slightly different curriculum and approach. Leadership and youth ministry programs, for example, often include a supervised practicum component, while other curricula include a thesis or capstone requirement. The majority of programs offer one or more of the following core courses.
Theological Foundations of Ministry
This course explores the ways in which Christianity's biblical and theological roots have shaped and impacted Christian ministry and church leadership. Students draw critical connections between biblical teachings and contemporary scenarios, examining ancient principles in current contexts. Major course themes include biblically-rooted ministry, evangelism, discipleship, prayer, and biblical leadership strategies.
Lectures build cultural competencies needed to serve multicultural populations in diverse environments. Prospective church leaders acquire community building and holistic ministry strategies as they examine the challenges involved in incorporating faith-based perspectives with advocacy. Emphasizing social justice principles, coursework surveys church outreach methods and programs used in economically-challenged communities.
Methods of Pastoral Counseling
Introducing major pastoral counseling and caregiving methodologies in a variety of settings, this class addresses the challenges raised by the gap between theology and practice. Students analyze a spectrum of counseling ethical codes and landmark court cases serves to better understand the importance of ethical practices in counseling.
Conflict Resolution in Ministry
Ministers, pastors and lay facilitators must learn to analyze and manage conflict through intervention strategies, conflict resolution, mediation, and anger management. This course teaches candidates to identify sources of interpersonal and intergroup conflict within church ministries and other community settings, understand the dynamics of conflict, and apply counseling techniques to foster resolution.
Using case studies and first-person narratives, students survey historical and contemporary examples of women's experiences in religious life and examine the challenges women in ministry often face. Readings explore the topic from multiple perspectives, including traditional, historical, and feminist viewpoints.
How Long Does It Take to Get a Master's in Ministry?
The time it takes to complete a ministry degree depends on several factors, including curriculum requirements and enrollment status. An average 36-credit master of ministry demands around two years of full-time study to complete. In general, divinity and theology programs require more coursework than other majors, and curricula with thesis or fieldwork components may be slightly longer than those without. Many students earn their degree in two years by maintaining continuous full-time enrollment and taking 12 or more credits each semester. Enrolling part time typically extends a program timeline by a year or more.
Delivery method also influences degree length. Some self-paced and accelerated online programs may be completed in as little as a year, while cohort-based programs feature less flexible timelines and generally take longer to finish. Although asynchronously-delivered courses offer flexibility and convenience, many learners prefer the additional support and structure associated with being part of a cohort.
How Much Is a Master's in Ministry?
According to recent data from the National Center for Education Statistics, average graduate tuition rates at public colleges and universities have risen to $11,303, with private, not-for-profit schools charging around $23,919. Pursuing a master's degree in ministry represents a major financial investment.
Total degree costs depend on the school's type, location, and program length. With some exceptions, public schools tend to cost less than private institutions. While most colleges and universities charge higher tuition rates for out-of-state students, many online programs charge distance learners a flat, per-credit rate, regardless of students' residency status. Although online students save on transportation, housing, and campus facility fees, some schools charge a technology fee with every distance education course.
Students should thoroughly investigate financial aid opportunities and submit a Free Application for Federal Student Aid to determine their eligibility for federal loans and grants. To ensure that you qualify for financial aid, it is important to select an accredited school. Accreditation not only affects federal aid eligibility, but may also impact your access to private sources of funding. Finally, many schools offer institutional scholarships, graduate fellowships, and work-study awards to help learners finance their studies.
Certifications and Licenses a Master's in Ministry Prepares For
Certified Pastoral Counselor
The American Association of Pastoral Counselors (AAPC) offers pastoral counseling certification training at regional centers throughout the country. Qualifying candidates must hold a master's or doctoral degree, provide evidence of ordination or their religion's equivalent, and demonstrate at least three years of active experience in a church community. All applicants are required to complete 375 hours of pastoral counseling, including 125 hours under the supervision of an AAPC-approved trainer.
The Association of Professional Chaplains is home to the Board of Chaplaincy Certification, which grants certification on several different levels. Candidates may pursue two general designations: board certified chaplain or associate certified chaplain. In addition, the Board offers an advanced pastoral counseling certification for those employed in palliative care and hospice settings and a military specialty certification. Eligibility requirements vary by credential, but all applicants must have competed graduate work in theology or pastoral care.
National Association of Catholic Chaplains Certification
The National Association of Catholic Chaplains (NACC) offers both a clinical pastoral education certificate and an advanced certification in hospice and palliative care. To apply, candidates must hold a bachelor's degree, a master's degree in theology from an accredited college or university, maintain NACC membership, and complete at least four pastoral education units. Applicants must also receive ecclesiastical endorsement from their bishop and submit several written documents for review.
Resources for Graduate Ministry Students
The Hartford Institute's comprehensive online archive compiles research on American religious life, including congregational demographic changes, female religious leaders, and church growth reports.
This site serves as a repository for religious statistics compiled in the U.S. and abroad. The archives include denominational histories, church membership reports, and interactive resources.
FACT is an online dissemination tool for religious scholars, researchers, teachers, and students. The site offers access to monographs, national surveys, webinars, and online educational courses and applications. FACT also maintains a congregational resource center.
Unlike many previous surveys, which compiled data reported by clergy or church leaders, this ongoing study collects data from more than 500,000 worshipers around the country. Site visitors can explore statistical abstracts and monographs, or participate in the survey themselves.
The Calvin Institute provides church leaders, educators, and students with practical resources and scholarly research pertaining to the history of worship. The institute also sponsors several grants.
Professional Organizations in Ministry
Professional associations like the groups below hold numerous benefits for both ministry students and recent graduates. Student members receive valuable opportunities to interact with peers, pastors, and other professionals through networking events, conferences, and discussion boards. Many organizations offer educational services, including continuing education courses and certification programs. Some host exclusive job boards and provide members with career assistance or internship opportunities.