Top Psychology Degree Guide
We answer your questions about earning a bachelor's in psychology degree — career outlook, admissions, cost, and program information.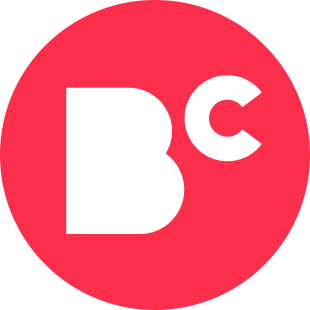 By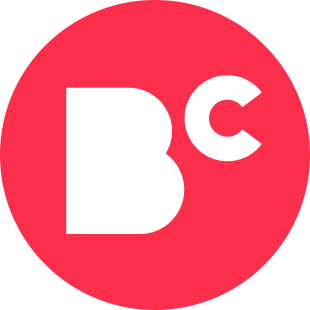 Staff Writers
Writer
The staff writers for BestColleges collaborate to deliver unique, student-driven content on topics such as career development, college life, and college planning....
Updated on August 16, 2023
Edited by
Jordan Stewart-Rozema, Ph.D.
Editor & Writer
Jordan Stewart-Rozema writes data-driven education content focusing on higher education trends, student finances, and alternative education pathways such as coding bootcamps. She previously worked to promote online learning and media literacy educati...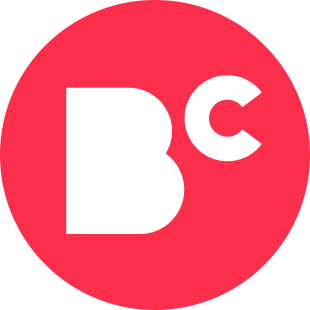 By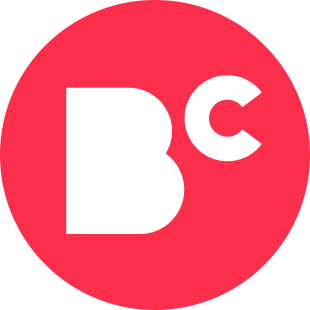 Staff Writers
Writer
The staff writers for BestColleges collaborate to deliver unique, student-driven content on topics such as career development, college life, and college planning....
Edited by
Jordan Stewart-Rozema, Ph.D.
Editor & Writer
Jordan Stewart-Rozema writes data-driven education content focusing on higher education trends, student finances, and alternative education pathways such as coding bootcamps. She previously worked to promote online learning and media literacy educati...
Updated on August 16, 2023
www.bestcolleges.com is an advertising-supported site. Featured or trusted partner programs and all school search, finder, or match results are for schools that compensate us. This compensation does not influence our school rankings, resource guides, or other editorially-independent information published on this site.
Turn Your Dreams Into Reality
Take our quiz and we'll do the homework for you! Compare your school matches and apply to your top choice today.
If you want to help people, gain a greater understanding of the human mind, and challenge yourself with courses in both the arts and sciences, then you may find yourself well-suited to earn a psychology degree.
A bachelor's degree in psychology can benefit students hoping to enter the workforce directly after graduation as well as professionals who wish to pursue graduate training. The Bureau of Labor Statistics (BLS) projects that psychology jobs will likely experience 8% growth between 2020 and 2030. These professionals earned an average median salary of $82,180 in 2020.
Graduates may also use their knowledge of human behavior to enter positions in sales, business, and other fields. Since the curriculum typically covers liberal arts topics and classes in statistics and science, psychology students gain a broad education applicable to many types of work environment.
Featured Programs in Psychology
Learn about start dates, transferring credits, availability of financial aid, and more by contacting the universities below.
Best Bachelor's in Psychology Programs
Should I Get a Bachelor's in Psychology?
If learning about human cognition, neurology, behavior, and developmental processes excites you, then you should consider earning a bachelor's in psychology. A psychology degree teaches students the skills needed to work with a variety of people, including in clinical, sales, counseling, and business settings. The combination of courses in science and humanities gives students a comprehensive education applicable to many psychology careers.
Many schools offer both online and on-campus programs. Online bachelor's degree in psychology programs often appeal to working professionals and students with families. On-campus programs, on the other hand, may benefit students who enter college right after high school and want a traditional college experience.
Obtaining an accredited psychology degree can also help students find meaningful employment. Many colleges and universities offer job placement assistance, internships, and alumni networking opportunities. Even if you haven't decided on your future career, access to a wide variety of courses and additional resources may help you narrow down your interest areas.
What Can I Do With a Bachelor's in Psychology?
A bachelor's degree in psychology is a great option if you want to take challenging classes, master topics in the humanities and sciences, and study human behavior. Psychology students examine what makes people act the way they do.
A psychology degree can prepare you for a variety of positions in therapy, business, sales, medicine, social work, and counseling. You may take on an entry-level job directly after graduation, or apply to graduate school for more specialized training.
Learn more about what you can do with a psychology degree here.
Psychologist
Psychologists study human behavior, interpret how individuals react to their environments, and implement treatments for disorders. Licensed psychologists must earn a doctoral degree.
Median Annual Salary: $82,180*
Addiction Counselor
Substance use counselors assist clients who struggle with drug and alcohol addiction. They create treatment plans to help their clients recover and provide emotional support through the process. A bachelor's degree typically fulfills the minimal requirement for certification, though some states require a graduate degree.
Median Annual Salary: $47,660*
Mental Health Counselor
Mental health counselors address issues such as depression, anxiety, and bipolar disorder. They also help clients with difficult life events such as divorce or death. In some cases, mental health counselors may diagnose disorders in addition to providing treatment. All states require mental health counselors to earn a master's degree.
Median Annual Salary: $47,660*
Social Worker
Social workers help people cope with everyday problems, as well as emotional, behavioral, familial, and professional issues. Social workers must earn at least a bachelor's degree to become credentialed in their state.
Median Annual Salary: $51,760*
Marriage and Family Therapist
Marriage and family therapists help people overcome problems and stress in their relationships. These therapists must earn a master's degree and a state license. A bachelor's degree in psychology provides a solid foundation for future education.
Median Annual Salary: $51,340*
Source: Bureau of Labor Statistics
How to Choose a Psychology Program
You should consider several factors when choosing a bachelor's degree in psychology, including the length of the program. Full-time students can complete most degrees in four years. Many schools also offer part-time options for learners with work or family obligations, though part-time degrees may take longer to earn. If you already have some college credit, make sure your potential schools offer a flexible transfer policy.
Students also need to consider cost when selecting their school. Significant differences exist between public and private institutions, in-state and out-of-state options, and on-site and online degrees.
Public, in-state schools usually cost the least. Online programs also offer a less expensive solution. Many schools offer in-state tuition or discounts to online students. Distance learners also do not have to pay for transportation, on-campus housing, or certain fees.
Also look at the program curriculum when choosing a school. Look through course descriptions to make sure the classes interest you, and see what specializations the school offers. Programs also set different graduation requirements; some have a practicum component or a final research project.
Accreditation for Bachelor's in Psychology Programs
All students should make sure they earn their online degree in psychology from an accredited institution. Accreditation indicates that an institution meets or exceeds standards, regularly undergoes evaluation from an established accrediting body, and creates plans for improvement. Employers, graduate schools, and state licensing boards only recognize accredited degrees. Students should look for schools with regional accreditation, the most prestigious and widely recognized form of accreditation.
Specialized accreditation agencies assess a particular department or degree within a school. This field-specific accreditation ensures degrees meet certain professional skills and learning outcomes. The American Psychological Association (APA) Commission on Accreditation assesses online psychology doctorate degrees. This accreditation ensures that students may sit for future licensing examinations. The APA also provides guidelines for psychology degree programs, though they do not award accreditation to bachelor's programs.
Bachelor's in Psychology Program Admissions
Application requirements for a psychology bachelor's degree differ between schools, but students will likely need to submit an application, transcripts, college entrance exam scores, essays, and letters of recommendation.
Prerequisites
Minimum GPA:

The best psychology degree programs typically require an average GPA of 3.0, though some accept a 2.5 or 2.0. Schools may overlook a low GPA if a student proves their progress and dedication through a different application component. Other schools may admit students with low GPAs on probationary status.
Admission Materials
Application:

Applying for school can take several months. Many schools accept the Common Application, an online form that asks for your GPA, extracurriculars, test scores, and personal essay. You can submit copies of this application to multiple schools.

Transcripts:

Your transcripts show your average GPA and completed courses. You typically need to request transcripts several weeks in advance. Most schools charge a small fee to send transcripts.

Letters of Recommendation:

Most schools require letters of recommendation from one or two of your teachers. Other schools may allow you to submit letters from other references, including supervisors or family friends. Pick references that know you well, and give them at least three weeks to write your letter.

Test Scores:

Schools generally require either the SAT or ACT, and some programs request specific minimum scores. You can request official scores after taking the tests.

Application Fee:

The majority of schools charge an application fee. Fees range from $25 to $90, though some schools waive this fee for students with financial need.
What Else Can I Expect From a Bachelor's in Psychology Program?
Psychology programs examine topics related to human behavior and cognition. These programs typically cover classes in both social sciences and the hard sciences. Students may be able to choose a concentration in an area that matches their interests and career goals.
Concentrations Offered for a Bachelor's Degree in Psychology

| Concentration | Description | Careers |
| --- | --- | --- |
| Abnormal Psychology | Abnormal psychology focuses on psychological issues and dysfunctional behaviors. Classes cover the causes, possible diagnoses, treatments, and tools available for patients. This specialization also examines ethical considerations in the field. | Clinical psychologist, psychiatric technician, and mental health counselor |
| Child Psychology | Child psychologists work with infants, children, and adolescents. They specialize in developmental disorders, mental health, and how issues present in young children. They may provide counseling after traumatic events. | Child psychologist, school counselor, or applied behavior analysis therapist |
| Industrial-Organizational Psychology | Industrial-organizational psychology focuses on leadership abilities and employee mental health. Common topics include workplace productivity, employee satisfaction, and company morale. | Organizational psychologist, human resource manager, trainer, consultant, or recruiter |
| Forensic Psychology | Forensic psychology classes teach students about criminology, the justice system, and abnormal psychology. | Forensic psychologist, probation officer, or criminal profiler |
| Cognitive Psychology | Cognitive psychology examines mental processes that affect behavior, attention, memory, and problem-solving. The concentration often overlaps with other fields of psychology. | Counselor, clinical psychologist, behavioral psychologist, or human resources manager |
Courses in a Bachelor's in Psychology Program
Despite variations, each psychology program must educate students in the foundational aspects of the field. The list below describes a few common classes in psychology bachelor's programs.
Clinical Psychology
Clinical psychology courses provide an overview of the causes and treatments of psychological disorders. Coursework typically explores how social, psychosocial, psychological, and biological factors overlap. This course provides critical knowledge for future clinical psychologists and mental health counselors.
Abnormal Psychology
This class examines deviant behaviors, psychopathologies, and diagnostic categories. The course also discusses the root causes of many of these behaviors and how professionals treat clients. All psychology students should take this class, regardless of preferred career path.
Behavioral Neuroscience
This course examines how behavior is expressed neurologically. Students assess how the brain triggers mechanisms of learning and memory, controls the body's physical movements, and stimulates behaviors like eating and drinking. Aspiring clinical psychologists and behavioral psychologists especially benefit from this course.
Cognitive Development
Focused on infants and children, cognitive development courses cover how children form memories, learn new things, and become socially aware of their surroundings. This class assists students hoping to become child psychologists or behavioral therapists.

Social Foundations in General Psychology

This introductory class teaches students about social concepts such as emotion, perception, attitude, and behavior in general social organizations. Learners also discuss how behavior changes in response to certain situations and settings. This course provides a helpful framework for graduates interested in psychology and counseling careers.
How Long Does It Take to Get a Bachelor's in Psychology?
Students can typically earn a 120-credit bachelor's degree in psychology in four years of full-time study. Students who take summer classes, test out of courses, or earn credits in high school can graduate in a shorter time frame.
Certain program-specific factors can also alter the time it takes to earn your degree. For example, if you choose to add a double major or minor, you will likely need more time. Some schools offer accelerated courses that allow students to progress through coursework more quickly. Many schools offer part-time options for students who want to complete a degree more slowly so that they can continue working.
How Much Is a Bachelor's in Psychology?
Tuition ranges from about $10,000 per year at public in-state schools to $37,000 per year at private colleges. The cost of a bachelor's degree in psychology varies significantly between schools. Students can expect to pay about $27,000 per year to attend a public school in a different state. Several factors can affect the total price, including state residency, type of school, enrollment status, and delivery format.
Online programs may cost less than on-campus programs. Many schools offer discounts to online students, and certain colleges allow out-of-state online students to pay in-state rates. Online students may not have to pay certain fees, including parking and facility fees. Foregoing on-campus housing and meals can save several thousand dollars per year. You can learn more in our guide about the most affordable online bachelor's in psychology degrees.
Learners must also take into account additional fees such as application fees, standardized testing costs, housing costs, distance learning fees, technology fees, books, general school supplies, and transportation to campus.
Certifications and Licenses a Bachelor's in Psychology Prepares For
Licensed Psychologist
You must become licensed through your state before you can practice as a psychologist. Typically, candidates must have a doctoral degree in psychology from an accredited institution, which can take an additional four to seven years of study after your bachelor's. Applicants must also complete a certain number of experience hours and pass a comprehensive exam.
Licensed Counselor
These professionals help people cope with mental illness and difficult life events. Counselors may specialize in a certain area or population, such as veterans or survivors of violence. Counselors must earn a master's degree, attain supervised experience, and pass a licensing exam.
Psychiatric Technician Certification
These technicians assist developmentally disabled and mentally ill clients. The national certification is technically voluntary, though some employers require it. The certification prepares technicians to become legitimate members of a patient's care team. The credential may increase salary potential and job opportunities.
Speciality Board Certification in Forensic Psychology
The American Board of Professional Psychology provides certification in forensic pathology to post-doctoral candidates who pass comprehensive written and oral examinations. The certification demonstrates an extremely high level of competence in the speciality.
Licensed Mental Health Counselor
After completing a bachelor's in psychology and a master's in counseling, you may become a mental health counselor. Mental health counselors focus on conditions such as depression, anxiety, and bipolar disorder. Duties and requirements vary by state. All states require a master's degree, supervised experience, and a licensing exam.