Mental Health for Asian American and Pacific Islander Students
The mental health of Asian American and Pacific Islander students needs recognition and understanding to overcome barriers. Read more for helpful resources.
Image Credit: d3sign / Moment / Getty Images
---
Stigmas around mental health prevent AAPI students from seeking support.
Mental health support consists of therapy, support groups, online resources, family and friends, and campus support.
Barriers to mental health support include discriminatory practices and systems, prejudice, and language barriers.
---
Over the past decade, mental health conditions and suicidal ideation continue to rise within the Asian American and Pacific Islander (AAPI) young adult community, according to Mental Health America. This illuminates the critical need to address the mental health and wellness of AAPI students. Overall, Asian American and Pacific Islander students are the racial groups least likely to seek help for mental health challenges.
Asian American and Pacific Islanders, making up 5.8% of the U.S. population, are identified as individuals with Asian and/or Pacific Islander ancestry. Since the COVID-19 pandemic, higher rates of discrimination and hate crimes have been reported against AAPIs, causing racial trauma or race-based traumatic stress.
Research is key to receiving proper mental health care. In the sections below, we identify mental health support options and barriers to treatment. We also offer ways to access support both on and off college campuses.
Types of Mental Health Support
Therapy is a common form of mental health treatment. People can either see therapists in an office or through teletherapy from the comfort of their selected location.
Some individuals find speaking in small groups beneficial to their mental health. Group therapy can lessen the pressure of direct conversation and build a community of support. Schools that offer counseling centers or emergency response systems may provide great support for college students managing mental health conditions.
While not a replacement for professional support, independent learning options can benefit a person's mental health journey. Wellness journals can help you keep track of mental health symptoms and get comfortable with facing highs, lows, and anything else that may be difficult. Books and podcasts can provide insight from other perspectives that you may find helpful. Talking to family and friends about your mental health may provide support and ease your worries about seeking additional help.
We spoke with Dr. Shruti Mukkamala, Ph.D., a senior staff psychologist at the University of California, Irvine's Counseling Center about how students can find the right mental health care for their needs. Dr. Mukkamala said, "If you are part of a university, ask about mental health services available to you through the university. Ask about cost, length of treatment, and if insurance will be needed or not."
Dr. Mukkamala also added that the information available to students can be confusing or overwhelming. Students can call their school's counseling center and schedule an appointment with a social worker or case manager to learn about available services. "Most university mental health centers will have a section on [their] staff," said Dr. Mukkamala. "If you have the time, look at their profiles and bios to understand their background, training, and experience in working with AAPI folks."
Explore more resources for our Asian American and Pacific Islander students
Supporting you at every step of your journey.
Discover Now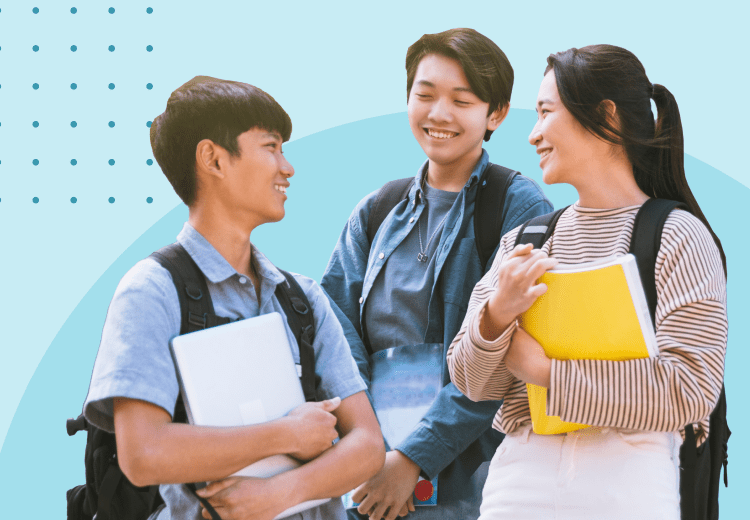 Barriers to Mental Health Support for AAPI Students
Historical discrimination and bias against AAPIs in the United States continue to impact students today. Internment camps, exclusionary practices, and model minority stereotypes contribute to mental health conditions within AAPI communities.
Today, AAPIs often face medical providers who lack the cultural competency to best understand and support AAPI individuals. This disconnect can lead to racial bias, discriminatory practices, or less competent care.
According to Dr. Mukkamala, "The barriers that prevent Asian and Asian American and Pacific Islander (AAPI) [individuals from getting mental health support] are connected to one another and include societal, familial, and individual factors. While the AAPI community is treated as a monolith within the American context, there are many differences within this larger group in terms of levels of acculturation, language used, immigration status, social class, generational status, and other identity factors."
"While the AAPI community is treated as a monolith within the American context, there are many differences within this larger group in terms of levels of acculturation, language used, immigration status, social class, generational status, and other identity factors."
— Dr. Shruti Mukkamala, Ph.D., senior staff psychologist at the University of California
The model minority myth, often attributed to AAPI students, can limit mental health professionals' ability to perceive and treat the needs of individuals. Recognizing that this stereotype — in this case, that an AAPI person is brilliant, enlightened, and content — simply because of their ethnic background is a problematic bias many AAPIs face.
Concerning the model minority myth, Dr. Mukkamala adds, "This myth is harmful because it ignores the differences in resources that exist for various AAPI ethnic groups. It treats this large, varied, and diverse group as a single entity — often leading to many students falling through the cracks. This myth exists within the larger structural racism that is experienced by the AAPI population within the U.S."
An ideal of stoicism within AAPI communities can lead to the belief that pain must be endured without complaint. The concept of eating bitterness in some Asian cultures speaks of the importance placed on overcoming difficulties without help. These views can lead to students seeking mental health support to feel shame, further distancing them from adequate help.
English language fluency can be a barrier to adequate mental health treatment. Dr. Mukkamala states, "There is some language diversity beginning to be available as more AAPI therapists who are fluent in other languages become trained, but there is still a dearth of such bilingual providers." According to Mental Health America, 32.6% of Asian Americans do not speak fluent English. A language barrier can prevent some AAPI individuals from receiving adequate mental health care.
Choosing the Right Mental Health Support for You
Choosing the right mental health support can be difficult. When seeking a therapist, consider their level of cultural sensitivity and competency. Finding a therapist who can understand or relate to cultural elements can help build a therapeutic relationship.
Location is another important element in selecting the right type of therapy for you. Transportation costs and ease also affect mental health services' accessibility. In addition, determine whether an in-person session would work best when weighing your options. Teletherapy options allow you to meet with a mental health provider without leaving home.
You can also consider the support services offered by your college. These services may be free or included in tuition costs and benefits. Independent coping strategies can provide support between therapeutic sessions or build a foundation for good mental health.
Mental Health Resources For AAPI Students
Take Time to Prioritize Self-Care
Give yourself time and space to focus on you. Explore our collection of mental health resources to find support.
Learn More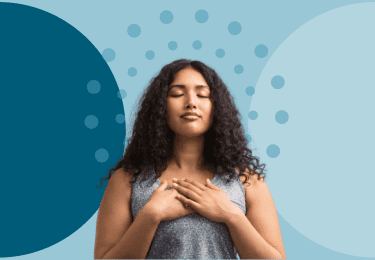 Frequently Asked Questions About AAPI Mental Health
What are the health challenges faced by the Asian population?
Asian American and Pacific Islanders, like other identity groups, can face physical and mental health challenges throughout their lifetimes. Racial trauma in the AAPI population — caused by discrimination, cultural bias, and hate crimes — can increase health challenges over time.
What cultures are included in AAPI?
According to the U.S. Census Bureau, the AAPI community consists of over 23 million people in the United States. Asian American and Pacific Islanders include a diversity of cultures, ethnicities, and populations. AAPI cultural ancestry includes Chinese, Asian Indian, Japanese, Filipino, Hmong, Korean, Native Hawaiian, and many others. AAPI communities include over 50 ethnicities and more than 100 spoken languages.
Why is mental health important?
Mental health conditions cause symptoms that can negatively affect school and learning ability, work performance, and other daily functions. They can also hinder social interactions, cause loneliness, and lead to physical health conditions. Taking action to better your mental health can help to improve mood, stabilize emotions, and decrease negative self-talk. Maintaining mental health stability is important to your overall health.
With Advice From:
Shruti Mukkamala, Ph.D.
Senior Staff Psychologist at University of California, Irvine's Counseling Center
Shruti Mukkamala, Ph.D. (clinical psychologist), is a senior staff psychologist at the University of California, Irvine's Counseling Center. Her experiences of being a first-generation immigrant and a woman of color in the U.S. have deeply impacted her personal identity and professional interests. Her areas of expertise include immigration and acculturation, intergenerational communication, and mental health impacts of experiencing intersectional discrimination. She has a special interest in working with Asian and Asian American communities, especially Asian women as they navigate personal and professional challenges.
Dr. Mukkamala is passionate about training the next generation of psychologists to develop stronger cultural competencies through increased awareness, knowledge, and skill building. Her research intersects with and informs her clinical interests and is broadly focused on racial and gender-based discrimination and its impact on mental health and lived experience.
DISCLAIMER: The information provided on this website is not intended or implied to be a substitute for professional medical advice, diagnosis, or treatment; instead, all information, content, and materials available on this site are for general informational purposes only. Readers of this website should consult with their physician to obtain advice with respect to any medical condition or treatment.