Earn College Credit with Prior-Learning Assessments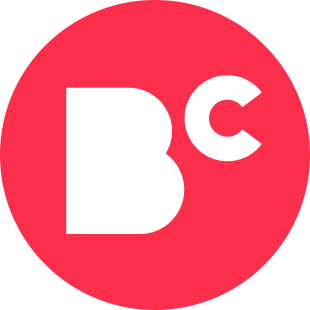 By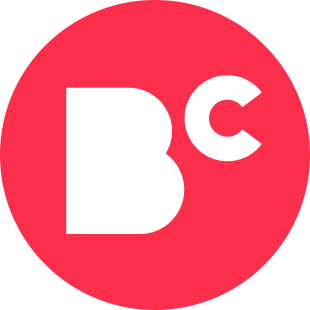 Staff Writers
Writer
The staff writers for BestColleges collaborate to deliver unique, student-driven content on topics such as career development, college life, and college planning....
Updated on April 27, 2023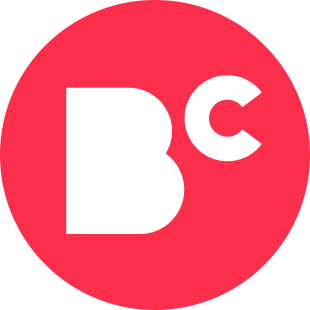 By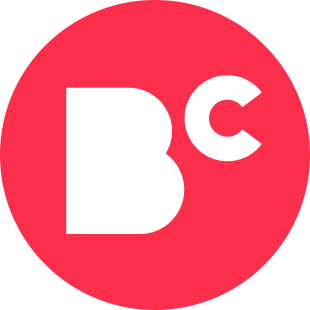 Staff Writers
Writer
The staff writers for BestColleges collaborate to deliver unique, student-driven content on topics such as career development, college life, and college planning....
Updated on April 27, 2023
www.bestcolleges.com is an advertising-supported site. Featured or trusted partner programs and all school search, finder, or match results are for schools that compensate us. This compensation does not influence our school rankings, resource guides, or other editorially-independent information published on this site.
Turn Your Dreams Into Reality
Take our quiz and we'll do the homework for you! Compare your school matches and apply to your top choice today.
Prior-learning assessments (PLAs) award college credit, certification or advanced standing for a student's non-academic experiences and training. Students that participate in PLA testing can use these credits as a shortcut to graduation.
While the concept of credit-for-experience is not new, PLAs have gained considerable traction in recent years due to the rising costs of higher education and the expansion of non-traditional training programs. Thousands of accredited U.S. colleges now recognize and grant credit for PLAs.
How PLAs Work
Most commonly, PLAs evaluate the knowledge a student has gained in high school, careers, employer training programs, military service, independent study or community service. There are four ways students can take advantage of PLAs:
Students may submit a portfolio that demonstrates credit-worthy mastery of a subject and submit to the CAEL
Take a subject-specific examination from CLEP, DSST, or through the Advanced Placement or International Baccalaureate programs.
Attend colleges that offer credits for course substitutions
Apply for non-standard learning credits from the American Council on Education (ACE), an umbrella organization that reviews courses for their educational standards
Most colleges label students older than 25 as "nontraditional students." This demographic is most likely to benefit from prior learning assessment credits. In addition to these students, however, high school students in accelerated courses can also earn college credits. In particular, these students have the options to take Advanced Placement (AP) courses in high school, pass CLEP exams prior to college, or participate in state-sponsored programs that allow high school students to attend college classes.
PLAs save degree seekers a considerable amount of time and money, and they improve enrollment and graduation rates for the colleges and universities that accept them. Research from Council for Adult and Experiential Learning (CAEL) shows that among adult students, graduation rates are two and a half times higher for students with PLA credit.
The study also found that PLA students of all ages complete higher level degrees and at a faster rate than non-PLA students.
Popular Online Programs
Learn about start dates, transferring credits, availability of financial aid, and more by contacting the universities below.
PLAs for Adult Learners
There are a number of ways for adults, part-time students and working professionals to earn PLA credits for the skills and expertise they already possess.
Exam fee: $80 for each subject test
Credits: 3 to 12 per exam
The College-Level Examination Program (CLEP) has been in place for over 40 years and is one of academia's most trusted sources of prior learning credits. The CLEP program is administered by the College Board, the same organization that manages the SAT exam and the Advanced Placement (AP) program.
Currently, 33 examinations are available across a variety of subject areas. Homeschooled students, academically gifted high schoolers, military personnel and students who have gained subject-specific job experience are all eligible for CLEP tests. Exams are grouped among five areas:
History and Social Sciences
Composition and Literature
Science and Mathematics
Business
World Languages
Depending on the exam and the college where you plan to attend, you may earn between 3 to 12 credits by passing one of these exam. Each exam is $80. Downloadable guides are also available.
Exam fee: $80 for each subject test; free for military servicemembers
Credits: 3 per exam
The DSST exam, DANTES Subject Standardized Tests, first established in 1974, was originally intended exclusively for military personnel. DANTES stands for Defense Activity for Non-Traditional Education Support. These exams were funded for active service members and their spouses and awarded college credit for training received on the job.
In 2006, DSST administration was purchased by a contracted test administrator. Though the acronym remained the same, the exam content was modified to be applicable to a civilian audience as well. Now any student who seeks recognition for learning done outside the traditional classroom can take the DSST, including military service members, adult learners and high school students.
DSST exams function much like CLEP exams and complement CLEP offerings. Over 30 exams are available; while members of the military and their spouses are still able to take DSSTs at no cost, other test-takers are charged $80 per exam. Tests covering mastery in business, humanities, math, physical science, social sciences and technology each provide 3 credits. Students who would like to practice can access sample question sets for free online or purchase full exams from test prep providers like Peterson's or Prometric.
Exam fee: $95-$445, depending on course
Credits: 3 to 8 per exam
Excelsior College is an accredited online school that targets nontraditional students. Of its undergraduate and graduate 2014 enrollment totaling over 36,000 students, 77% of these students were employed full-time and 13% part-time. Military service members also represent a significant chunk of its student body: 30% were active duty and 10% were veterans.
A major initiative at Excelsior is the UExcel Exams, which offer course credit in exchange for passing proficiency exams. These computer-based exams are administered at multiple global testing centers. Topical tests in business, education, humanities, natural sciences, mathematics, nursing, and social sciences and history are all offered.
Excelsior students are encouraged to take UExcel Exams if applicable. Students at other colleges, high schools, and working adults may also take these exams. In fact, hundreds of schools (accept transfer credits) earned through Excelsior exams and programs. Depending on the course, fees range from $95 to $445. Students may earn from 3 to 8 credits per exam.
Course fee: $149 for independent study; $895 for instructor-led
Credits: 3 per course
This organization, recognizing that learning frequently happens outside of a traditional classroom, offers a different option for students to earn college credit for information they already know. Online portfolio development courses are designed to help students present a body of knowledge in a given subject. Once completed, this portfolio is evaluated for college credit at participating schools.
Students may choose an instructor-led course that lasts six weeks, or a do-it-yourself portfolio development that allows a more flexible schedule. Each developed portfolio is matched to a course at your college worth 3 credits. The instructor-led course is $895 and earns 3 credits. They also offer a DIY module for $149, which takes students through the ins and outs of PLA-driven credit so they can best plan and present their own PLA coursework for credit. However, this self-taught program does not directly reward any credits.
Program fee: Varies per degree program; flat rate for 6 month periods
Credits: Full BA and BS programs
Western Governors University approaches education with a unique bent. Its Competency-Based Education program allows students to earn a college degree through a series of skills assessments. Students still have to complete assignments, write papers, and pass tests. However, WGU removes the traditional focus on "seat time."
Tuition is charged at a flat rate every six months. The tuition price has no bearing on the number of credits you earn. Instead, you can optimize the time to best suit your learning style and schedule. Motivated learners can often accelerate their degree completion schedules via this unique structure.
Typically, students take four courses for each six-month time frame. Tuition varies per degree program. A bachelor's degree in business, for example, costs $2,890 every six months. A bachelor's degree in nursing is considerably more, at $4,250 per six months.
PLAs for High Schoolers
In addition to the programs noted above, some programs are targeted specifically toward high schoolers. These students may be homeschooled or just gifted students in traditional high schools ready for more rigorous study. Most colleges accept some form of proficiency examination credits, though how much credit is granted in exchange for these proficiencies will vary. Check the PLA policy of prospective colleges before committing to a degree program.
Some states have reimbursement programs in place for academically advanced high school students. These students may take college courses for credit while still in high school. Class credit is awarded at both the collegiate and high school level. In addition, qualifying students may opt out of typical tuition costs associated with the classes they take, though they may be responsible for books and other college fees.
Exam fee: $89
Credits: Varies; 3 to 8 per exam
Advanced Placement (AP) classes are maintained by the College Board, the same organization that offers the CLEP exams. AP classes are advanced, college-level courses taught as part of a high school curriculum. At the end of the semester, a proctored exam measures a student's proficiency in a course. These exams have become something of a fixture in the American student experience; one third of U.S. 12th graders took at least one AP exam in 2013. The test is scored on a scale from 0 to 5; scores from 3 to 5 stand to be accepted for college credits.
Public and private high schools may participate in the AP program, and individual schools may design their offerings as they choose. It is not unheard of for particularly ambitious students to enter college as sophomores, having completed their standard freshman requirements in high school.
There is no cost to take an AP course other than is typical for the hosting high school. Exam fees are $89 per class.
Exam fee: $151 initial registration; $104 per subject exam
Credits: Varies; 3 to 8 per exam
The International Baccalaureate (IB) educational foundation is a nonprofit entity that supports the maintenance of curriculums for gifted students. IB programs are targeted to ages 3 through 19, but are broken into four distinct age brackets. Its diploma programme is aimed at students aged 16 through 19, preparing them for higher education.
This program differs from the rest of a high school's curriculum in that it sets forth rigorous requirements for study in foreign languages, mathematics, fine arts, science and social studies. Other assignments, such as essays, may be assigned in addition to class work. Students are supported by an additional faculty member in a supervisory capacity. Students in IB programs can elect to take certain subject exams, comparable to AP exams in nature; scores can then be submitted to colleges and universities for credit.