Student Stories in Continuing Education
Continuing education involves returning to formal learning activities to develop new skills in a specific field. This broad form of education encompasses several postsecondary programs and educational offerings, including degrees, certificates, and continuing education units (CEUs).
Students often pursue additional education to develop new competencies in order to advance in their current role or to switch careers. Some occupations, however, require workers to pursue CEUs to stay current with the latest technologies and developments in their respective fields.
BestColleges.com is an advertising-supported site. Featured or trusted partner programs and all school search, finder, or match results are for schools that compensate us. This compensation does not influence our school rankings, resource guides, or other editorially-independent information published on this site.
Ready to Start Your Journey?
Beyond new career advancements, many professionals pursue continuing education classes to develop new skills and earn certifications, which can boost their salary prospects. Whatever your desired outcome may be, continuing education is a good way to develop professionally.
Meet the Students
Each student has their own unique academic journey. As an adult, the prospect of returning to school or completing a certificate program may seem overwhelming at times.
Many individuals have to balance their studies with full-time work demands, while others have family commitments. Whether pursuing online learning or in-person courses, most students require some degree of flexibility to maintain these responsibilities.
To better understand both the challenges and opportunities that arise from continuing education, BestColleges interviewed four students from different geographical and economic backgrounds, each one pursuing a different form of education. These individuals describe their experiences and offer their perspectives on the value of continuing education.
Going Back to School for a Bachelor's Degree
Jo Scrivner
At 27, Jo Scrivner returned to college to earn a BS in computer science after a career as a chef. Jo is a creative content writer and aspiring novelist. She is also a wife, software developer, and pastry chef. She is constantly curious about this fascinating — and sometimes challenging — world we live in.
"It's never too late for a career change, and colleges are not just for new adults!"
After working as a caterer for eight years, Jo Scrivner realized that the profession was taking a physical toll on her back and knees. As a result, she wanted to switch careers.
Her respect for women in STEM careers inspired her to earn a six-month online computer developer certificate. She chose a fully online certificate because her husband's army career could force them to move with little notice.
Although Scrivner found a position after earning a certificate, she soon realized that she would need a bachelor's degree to excel in the computer science field. She selected a three-year online program through the University of London. She chose the school because "their computer science program ha[d] the best reviews in the distance learning field and their fees [we]re very reasonable."
Although Scrivner has yet to complete her bachelor's degree, she has already wondered whether earning a master's may improve her job prospects.
Scrivner enjoys online learning for multiple reasons, including its flexibility. She also doesn't have to feel self-conscious about being an older student and can continue working part time to finance her degree. However, online learning presents some challenges, including times "when both my school and work deadlines fall on the same days."
Scrivner wholeheartedly recommends continuing education courses to prospective learners. "It's never too late for a career change, and colleges are not just for new adults!" She believes that anyone who feels unhappy in their current career should explore continuing education opportunities immediately.
In Scrivner's opinion, continuing education can make even a significant career switch like hers possible.
Going Back to School for a Master's Degree
Ben Cassidy
Ben Cassidy obtained his MSN/MBA degree from the University of North Carolina at Greensboro in May 2020. His wife, Jordan Cassidy, also completed her MSN/MBA degree at the same time. The couple had two children, Brayden and Miles, while enrolled.
Ben currently works as a clinical manager for Becton Dickinson. He earned his BSN from UNCG in 2011 and previously worked as a registered nurse at Cone Health.
"My advice would be to surround yourself with people who will support you through the journey. It is difficult to return to graduate school as an adult learner without support."
Ben Cassidy and his wife Jordan realized that they wanted to advance their nursing careers and provide a better life for their growing family. However, working and raising a family made enrolling in an on-campus master's program impossible.
The couple enrolled in UNCG's online MSN/MBA program. Ben chose a "dual master's degree in nursing and business to advance [his] nursing career but also to further [his] understanding of the business side of healthcare."
Ben had reservations before starting the program. He wondered how he would pay for it and the effect it would have on his children. Would his career, family, or schoolwork suffer if he had trouble juggling his responsibilities?
Fortunately, "support from [their] family, work family at Cone Health, and UNCG faculty support" helped Ben and Jordan earn their degrees successfully. Also, continuing to work full time allowed Ben to pay for his degree without going into debt.
Online learning was an excellent fit for Ben and Jordan. Although the program required limited on-campus instruction, it took place at night, allowing the pair to continue working full time.
Ben offers valuable advice for people considering a master's degree.
"Surround yourself with people who will support you through the journey," he says. "It is difficult to return to graduate school as an adult learner without support."
Completing a Certificate Program
Kirsten Bazet
Kirsten Bazet
is a 21-year-old based in Louisiana. As a digital content creator and actor, she has worked for companies such as Walt Disney World and has been featured in ad campaigns for 13th Gate Escape and Coca-Cola. She holds certificates from Florida Atlantic University and ilovecreatives.
After a short break, she will be transferring to Tulane University in the fall to finish her undergraduate education. She plans to graduate in 2022 and pursue a career in digital design and entertainment.
"I look at their curriculum, their networking opportunities, and what their current students are doing in their fields."
Kristen Bazet knew that she needed additional education to pursue a long-term career in digital content creation. Also, the COVID-19 pandemic reduced her client list significantly. Bazet turned to certificates to increase her employability, learn essential skills, and prepare herself for a bachelor's program.
"I look at [each program's] curriculum, their networking opportunities, and what their current students are doing in their fields," she says.
She wanted a program in which the faculty updated the curriculum continuously and ensured that learning goals aligned with employers' evolving needs. Additionally, Bazet gave special attention to certificates that provided networking opportunities and gave students the tools necessary to achieve a positive outcome after graduation.
Bazet has some concern about how long it will take to earn a degree. She also feels somewhat hesitant about starting a bachelor's in her twenties.
However, she received a scholarship from Florida Atlantic University and plans to continue working while taking undergraduate courses. Additionally, she does not report experiencing any challenges of returning to school as an adult learner.
Bazet recommends earning a certificate before a degree. To her, a certificate "shows commitment and makes you stand out." She also believes that some students may need to take a break from college to explore jobs and then decide which type of academic program to pursue.
Completing CEUs
Tara Overzat
Tara Overzat, Ph.D., LPC, NCC, ACS, is a licensed professional counselor with a master's and doctorate in counselor education and supervision from Mercer University. Dr. Overzat teaches and supervises counselors-in-training and performs her own clinical work with clients as CEO of Getting Overzat, LLC.
Originally hailing from New York, she has lived in Florida and Beijing, China, and has called Georgia home for over a decade.
"I was worried that I would have forgotten how to study for a test, or how to write a paper."
After graduating from college, Dr. Tara Overzat worked as an English teacher in China before returning to the United States to enter the paralegal field.
"A psychologist who knew me well suggested I consider becoming a therapist," she says. "I looked into doing so and got very excited about being able to help people in a way that had also been impactful for me."
Dr. Overzat had multiple requirements for her future master's and doctoral programs in counseling.
"It was important to me that the faculty were not just strong academically but also in the practice of counseling," she says.
To her, Mercer University represented the perfect fit because professors possessed significant experience in counseling patients. Returning to school in her late 20s, Dr. Overzat was initially nervous about starting a graduate program.
"I was worried that I would have forgotten how to study for a test, or how to write a paper," she recalls.
School presented multiple academic challenges, and Dr. Overzat had trouble balancing academic and work requirements.
"There were many days when I was up at 4:15 a.m., went to work, and then was not home from school until 10:30 p.m.," she says.
Dr. Overzat earns CEUs regularly, as Georgia requires counselors to earn 35 CEUs every two years to maintain their license. In-person training involves conferences similar to classroom instruction.
Although COVID-19 makes in-person CEU courses impossible, virtual courses allow Dr. Overzat and her colleagues to stay current with counseling best practices.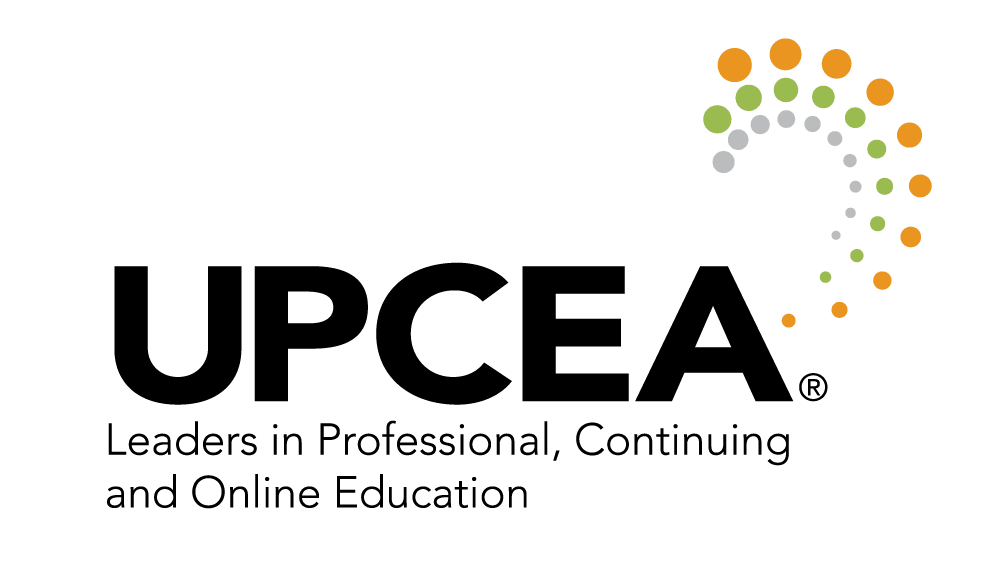 BestColleges is a proud member of UPCEA