College Guide for LGBTQ Students
For prospective college students who identify as lesbian, gay, bisexual, transgender, questioning, or queer (LGBTQ), it's crucial to find a college with a supportive learning environment where they can thrive. Campus Pride, the predominant national nonprofit organization serving LGBTQ students, functions as a primary resource for such a search. Each year, the site provides a comprehensive listing of the most LGBTQ-friendly colleges in the nation and hosts a college fair specifically geared toward LGBTQ youths and their families.
In 2015, the Consortium of Higher Education LGBT Resource Professionals joined with 25 other organizations to request that optional questions related to gender identity and sexual orientation be added to the Common Application used for admission at more than 500 colleges in the US and internationally. The data would facilitate more accurate statistics pertaining to LGBT students, and could help administrators better track their admission, retention, and graduation rates.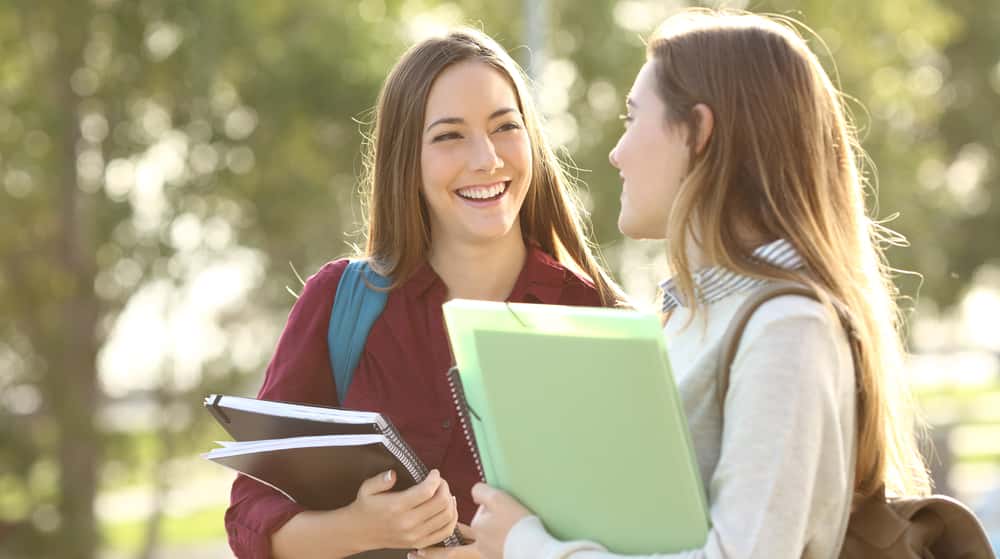 A 2016 survey of more than 33,000 students by the American College Health Association found that 10% identified as gay, lesbian, bisexual, trans, asexual, pansexual, or questioning. Fortunately, the growing acceptance of homosexuality in America is encouraging more students to come out before or during college. In a 2016 Pew Research poll, 57% of Americans supported same-sex-marriage while only 37% opposed it — a positive change that's developed in recent decades. Additionally, 71% of millennials and 56% of Generation Xers who participated in the poll approved of same-sex marriage.
A 2016 survey of more than 33,000 students by the American College Health Association found that 10% identified as gay, lesbian, bisexual, trans, asexual, pansexual, or questioning.
Early in the gay rights movement, "gay" and "lesbian" served as common labels for non-heterosexuals. In the mid-to-late 1980s, the movement added the terms "bisexual" and "transgender" to create the acronym LGBT. However, this abbreviation has since expanded to LGBTQIA ("queer" or "questioning," "intersex," and "asexual" or "ally"). An increasing number of college campuses, resource centers, and social media sites use the seven-letter acronym in an effort to be more inclusive of all types of sexuality. Recognizing that the continuum is evolving beyond prior definitions of male/female, and that gender identity can be different from sexual orientation, we are using the abbreviation LGBTQ for the purposes of this guide. The chart below explains what each letter signifies, accounting for the fact that different organizations use "Q" for "queer" or "questioning," and "A" for "asexual" or "ally".
| Term | Definition |
| --- | --- |
| Lesbian | A woman who is emotionally, romantically, and/or physically attracted to other women. People who are lesbians need not have had any sexual experience; it is the attraction that helps determine orientation. |
| Gay | The adjective used to describe people who are emotionally, romantically, or physically attracted to people of the same gender (e.g., gay man, gay people). People who are gay need not have had any sexual experience; it is the attraction that helps determine orientation. |
| Bisexual | An individual who is emotionally, romantically, and/or physically attracted to the same gender and different genders. It is the attraction that helps determine orientation. |
| Transgender | A term describing a person's gender identity that does not necessarily match their assigned sex at birth. Transgender people may or may not decide to alter their bodies hormonally and/or surgically to match their gender identity. |
| Queer | Reappropriated from its earlier negative use, the term can be inclusive of the entire community, and by others who find it to be an appropriate term to describe their more fluid identities. |
| Questioning | A term used to describe those who are in a process of discovery and exploration about their sexual orientation, gender identity, gender expression, or a combination thereof. |
| Intersex | Individuals born with ambiguous genitalia or bodies that appear neither typically male nor female, often arising from chromosomal anomalies or ambiguous genitalia. |
| Asexual | An individual who does not experience sexual attraction. There is considerable diversity among the asexual community; each asexual person experiences things like relationships, attraction, and arousal somewhat differently. |
| Ally | A term used to describe someone who does not identify as LGBTQ but who is supportive of LGBTQ individuals and the community, either personally or as an advocate. |
Source: PFLAG National Glossary of Terms
What advice would you give to an LGBTQ student who is considering college?

Steve Willich Director, LGBTQ Student Resource Center,
Metropolitan State University of Denver

Go for it! This can be the most amazing time of your life, when you get to freely explore who you are and the world around you. You're not likely to have this amount of freedom in the future, so take advantage of every opportunity presented to you, whether that be going to events put on by different organizations, attending athletic events, joining one or more student organizations, competing in intramural sports, or finding a study abroad opportunity that will open your eyes to the world. Your LGBTQ identity is just one facet of who you are, so look for opportunities outside of that one identity.

Matthew Banks Coordinator for Multicultural Programs
LGBTQ+ Student Support Services, Missouri State University

Do not feel that you have to come out in college if you are not ready. Remember, coming out is a highly personal decision to each individual. Just because someone might be very open about their identity doesn't mean you have to be. Take it at your own pace, reach out to resources on campus, and go on your journey your way. Remember, FERPA applies as a student so talking to student affairs or counseling center employees is confidential and protected. Reach out to them if you need to talk or plan!
Common Difficulties Faced by LGBTQ Students
The transition from high school to college can prove difficult for all students, but LGBTQ students are particularly vulnerable. Before you arrive on campus, read up on federal and state anti-discrimination laws and become familiar with campus ordinances. Many larger colleges and universities have LGBTQ resource centers and/or student organizations on campus. Additionally, national and regional organizations can provide helpful information and important resources. Check with the office of the Dean of Students, the student services center, or the on-campus counseling center at your school for guidance.

Despite the hardships that LGBTQ students face on campus, the number of organizations offering positive support and access to valuable resources grows every year. Many universities have dedicated LGBTQ directors to help LGBTQ students qualify for financial aid, housing, and other programs that can make college not only possible, but also a positive experience.
Finding the Right School for You
Increasingly, colleges are acknowledging the LGBTQ presence on their campuses and prioritizing safety and inclusiveness. As you compare prospective schools, don't hesitate to ask administrators, counselors, and students about the resources available to LGBTQ students on campus. Ideally, you want to find a campus that can feel like home, but the work to become comfortable at school starts before you even submit your first application.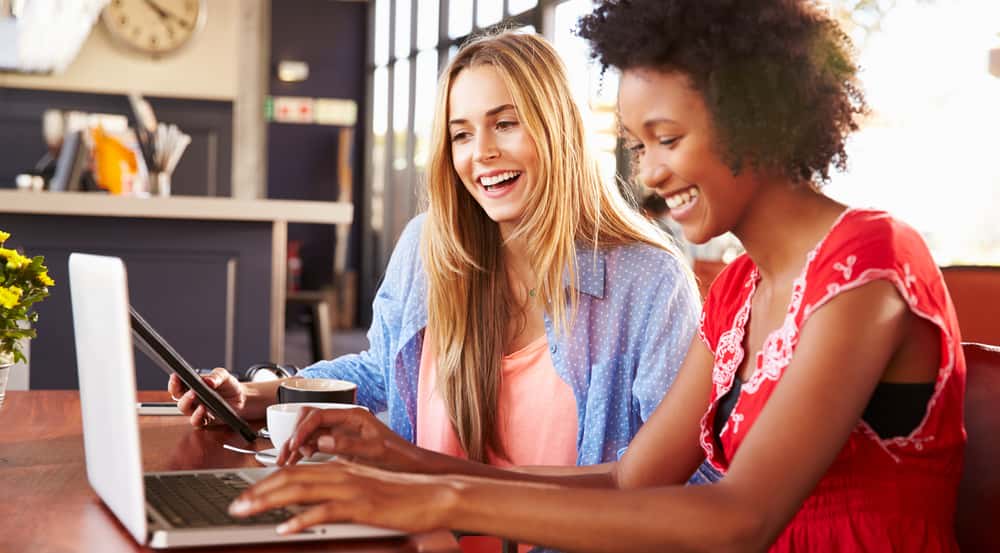 If you are not out yet, or you're questioning, an LGBTQ-friendly college could be a healthy environment for you to discover your true identity. Look for schools with websites demonstrating an active LGBTQ community that's supported on campus. Additionally, signing up for a course in LGBTQ studies or attending a seminar at the school's LGBTQ Resource Center could help you on your journey of self-discovery and allow you to connect with others who are struggling with similar issues.
10 Things To Look For When Searching For LGBTQ-Friendly Colleges
What are the three most important attributes or characteristics an LGBTQ student should consider when selecting a university experience and why?

Brittany Steffen Marriage & Family Therapist

Is the school visibly affirming of LGBTQ students? Are there safe space signs? Flyers advertising on campus resources for LGTBQ students? Resources on the school's website specifically for LGBTQ issues? It's practically standard practice for schools to post visible signs of LGTBQ support these days, so if you look and you can't find any, that may indicate a lack of cultural fit for these students.
Cultural fit is extremely important. Does the school appear to have positive attitudes about their LGTBQ students? Do these students feel supported and embraced, or merely tolerated? Tolerance is not enough. Potential students should be looking for a campus that has worked to cultivate a culture of affirmation. You may need to ask current students about the school's culture in order to get a good read.
Are there other LGBTQ students at the school? Are they out? What has their experience been like? I went to a college where I knew of 2-4 students who were open about being gay or lesbian, but I know many more who didn't come out until after graduating. Our campus wasn't overtly LGBTQ friendly, and I think that negatively impacted the experience of some of those students. While we had an LGTBQ club on campus, I never ended up attending. I accidentally wandered into the Young Republican's group by mistake, and after asking if I was at the right group, being met with blank stares and laughter, I wandered off and never went back! It was kind of funny, even at the time, but it would have been nice if even one attendee had known where my group was and had pointed me in the right direction.

Dr. Darla Linville Assistant Professor,
Augusta University, College of Education

Obviously, a student needs to think about the program,major, and activities that they want to participate in at college. This is in some ways the first cut, but it is also important to find the right campus climate that will allow a student to thrive. For example, it is perhaps unwise to go to a great pre-med program at a very homophobic school, because swimming against hate will take too much energy.

I think the most important elements would be:

A women's studies/gender studies/gender and sexuality studies/queer studies department or program. The faculty in these programs have a lot of knowledge and background in talking about sexuality and gender issues in complicated and sophisticated ways, and they know how oppression against LGBTQ+ people manifests, and how to access services and language to combat that oppression. This is the place that students (no matter their identity) can come to get immersed in the discussions of sexuality and gender in our culture and get a better understanding of how these systems work to order and regulate all of us.
A student support and activist group for LGBTQ+ students. This is a critical mass (even if the group is small) of people who can rally to support an LGBTQ+ student. This is not to say that there are not differences within these groups (racism, religious divisions, class issues) that can be divisive and exclusionary to students, but more and more students arrive in these groups with an understanding of intersectionality and how identities, privileges, and oppressions intersect. Students can ally with faculty in gender studies to advance the intersectional conversation if it is not already happening. These groups often ally with other groups on campus to create a broad base of knowledge and activism against various oppressions.
Policies and programs that explicitly provide support and access for LGBTQ+ students and faculty. These should provide gender neutral bathrooms and allow students to be housed in the correct dorm. They should also offer protections if a student experiences harassment, and a formal procedure through which to file a complaint. They will insure that someone on campus is available to respond to LGBTQ+ student needs.
Religious Colleges
Often, LGBTQ students are wary of religious schools that embrace conservative ideals, fearing discrimination based on their sexual orientation or gender identity. However, some deeply religious LGBTQ students, including those who have not come out, may feel pressure from family and friends to attend a religious college. Additionally, some may wish to pursue an area of study available only at a particular school. Still others may simply want to continue their education in a setting affiliated with their religion.
Some religious colleges officially condemn behavior that doesn't conform to heterosexual norms but permit gender-diverse student groups. Safety Net, a nonprofit organization founded in 2011, fosters communication between LGBTQ students, faculty, staff, and alumni at more than 75 evangelical Christian colleges. Additionally, Safety Net helps students find information on gay-straight alliances (GSAs) affiliated with their schools, and can provide assistance to anyone who wants to start such a group.
If you're still unsure about attending a religious college, research the student code of conduct at a school you're considering. Ask yourself whether you'd be comfortable signing a contract signifying your agreement with the statements it contains. Also, review the university's hiring practices; if a school would not hire someone who identifies as LGBTQ, would you want to attend classes there? Find out if the school has filed for an exemption to Title IX that would permit them to discriminate on the basis of sex in hiring, admissions, etc. based on adherence to their religious doctrine or moral code.
What advice do you have for students who may want to attend a traditionally conservative or religiously affiliated college?

Brittany Steffen Marriage & Family Therapist

Many religious schools are currently working to provide a more positive experience for LGTBQ students. Overall, societal attitudes towards LGBTQ rights in America are trending positively, and even conservative schools are paying attention. These days, many prospective students, while not LGBTQ themselves, have close relationships with someone who is LGBTQ and consider themselves allies. Religious or conservative schools will soon find themselves at a disadvantage if they continue to neglect this population. It may be worth it to find out where in the stages of change is your prospective religious or conservative collage.

That being said, with all of the options out there, if you're LGBTQ, it's worth it to pick a school, whether it's liberal, religious, or conservative, that will provide you a positive and affirming experience. For most of us, college is a once in a lifetime experience. Self exploration, friendships, and dating are an important part of the educational package you're purchasing. Pick a school that will allow you to make the most of it!

Emma Naliboff Pettit Program Director,
Sustained Dialogue Campus Network

Everyone's identities are made up of many different pieces, and each of them matter. Being LGBTQ doesn't trump anything else, but it can bring physical safety concerns that you need to take seriously.

My main advice is this: Even very conservative campuses sometimes have vibrant LGBTQ communities. Talk to current students to find out, because that's a huge deal. Ask them: "Are people out here? Is there a supportive community of LGBTQ people that are welcomed by the administration? Do you feel safe walking around campus at night? How regularly do people yell slurs? Are there staff or faculty mentors who are out?" Some places are unexpectedly supportive of LGBTQ students – do your research, but make sure you're setting yourself up for a safe and happy experience where you can be exactly who you want to be.

Religion-wise, check in about the specific policies. Some campuses are a little tricky and say that you're free to identify as LGBTQ,but you can't have sex with anyone of your same gender. Look closely and learn about what happens if you violate that rule. You're less likely to have out faculty and staff to mentor and support you. If you're transgender or nonbinary, odds are you won't find gender-neutral housing or bathrooms, and it may be hard to change your name or documents. Your student health insurance may not cover hormones or surgery. Ask about your options, and make sure that you're staying safe – if every professor won't call you by your name and pronouns and you may be denied a medical transition, that emotional toll can be extensive. Factor that into your decision.
Other Things To Consider
As an LGBTQ student, you need to evaluate not only the campus climate but also the city and region surrounding the college. Will you be able to enjoy your leisure time? Is the town a place you might want to live after you graduate?
How important are the community and civic attitude (where the university is located) towards LGBTQ students when selecting a college to attend?

Tiffany Delaney, MA.Ed Director of the Office of Diversity and Inclusion,
Larner College of Medicine at the University of Vermont

These are extremely important! Use the internet to search for LGBTQ organizations in the communities you are interested in. When exploring, look at the breadth and depth of the types of organizations in the surrounding community. Do these organizations have ongoing collaborations with the school you are considering? How visible are these organizations? Are there regularly scheduled events (Pride Parades, LGBT History Month celebrations, etc). These organizations can be a great source of information on what a geographical area is like, as well as providing tips on resources for living in the area in which the school is located. Students can also search online for a list of cities and counties in the United States that offer LGBTQ non-discrimination ordinances.

Matthew Banks Coordinator for Multicultural Programs
LGBTQ+ Student Support Services, Missouri State University

I think it highly depends on the student and what they want out of their college experience. For some students, going to college on a campus that is highly accepting of LGBTQ identified individuals but is in a town that is less accepting is okay. For others, they would need to be in a city with an equal rights ordinance that prevents discrimination based on gender and sexual identity. Another thing to take into account is that sexual orientation or gender might not be the salient identity for the LGBTQ identified student. For students who are also first generation, being close to home or family might be more important. For students working to support their family, flexible class schedules and financial aid might be the strongest consideration. Basically, location can be important for a student. But it shouldn't be assumed to be the most important or the only consideration an LGBTQ+ student has when applying to college.
Applying to College as an LGBTQ Student
A growing number of colleges inquire about sexual orientation on their applications. Whether you choose to be open about your sexuality during the application process is something only you can decide. You may decide to disclose such information when applying to schools that are LGBT-friendly but withhold it from those that you fear might not accept you on that basis. In some cases, identifying yourself as LGBTQ could open doors to scholarships or diversity grants that might not be otherwise available to you. Applying to college is a bit trickier for LGBT students who have not come out to their families. In such situations, the Human Rights Campaign advises applicants to avoid stating their LGBT status in writing and come out to an admissions officer on the phone or in person.
How should a student, who might not be out to their families yet, navigate finding colleges that feature inclusive environments, or apply for LGBTQ scholarships?

Steve Willich Director, LGBTQ Student Resource Center,
Metropolitan State University of Denver

A lot of that might depend on how closely their parents monitor their activities. Are they checking your emails? Your browser histories? If so, you might consider searching for that information at school, where you are much less likely to be discovered. Check out the Campus Pride Index, which rates the inclusiveness of colleges and universities on a large number of factors. Do the students have another place where mail can be securely delivered, like a close friend or a school counselor? It's not pleasant to think about, but you need to consider the reaction of your parents when you do come out to them. Will they cut you off financially, or kick you out of their home? If so, what other support networks do you have in place?

Matthew Banks Coordinator for Multicultural Programs
LGBTQ+ Student Support Services, Missouri State University

Know your rights. The Federal Education Rights and Privacy Act (FERPA) means that once you are 18, your family has no legal right or authority to any of your educational information. This includes financial aid at your university. As such, there are steps you can take to make sure you are protected if need be. Make sure that your passwords, PINs, IDs, and emails are secured and your family doesn't have access to the information. Furthermore, update all mailing addresses with the university to a local address, like your apartment or residence hall. When applying for outside aid, contact the scholarships and let them know your situation if you are afraid of being outed. Then make sure you use that same local address.

When thinking about inclusive environments, look at other reasons you might want to attend that university. Do they have a strong academic program that you are interested in? Are there chances for internships and professional development? Can you get involved in student organizations or campus recreation? If you need to convince your family of the university, these are good facts to know when having that conversation.
Life on Campus
As the number of openly LGBTQ students on college campuses increases, institutions of higher learning around the country are working to foster welcoming environments that serve the community's particular needs and interests. Many schools feature on-campus resources, like counseling services, gender-neutral housing, and interactive workshops, to protect and promote the physical and emotional well-being of LGBT students.
American University's Center for Diversity and Inclusion, for example, offers a peer advising and conversations program open to current and prospective LGBTQ students. Additionally, Penn State's LGBTQA Student Resource Center publishes student testimonials discussing how the center helped them adjust to college and cope with difficult issues.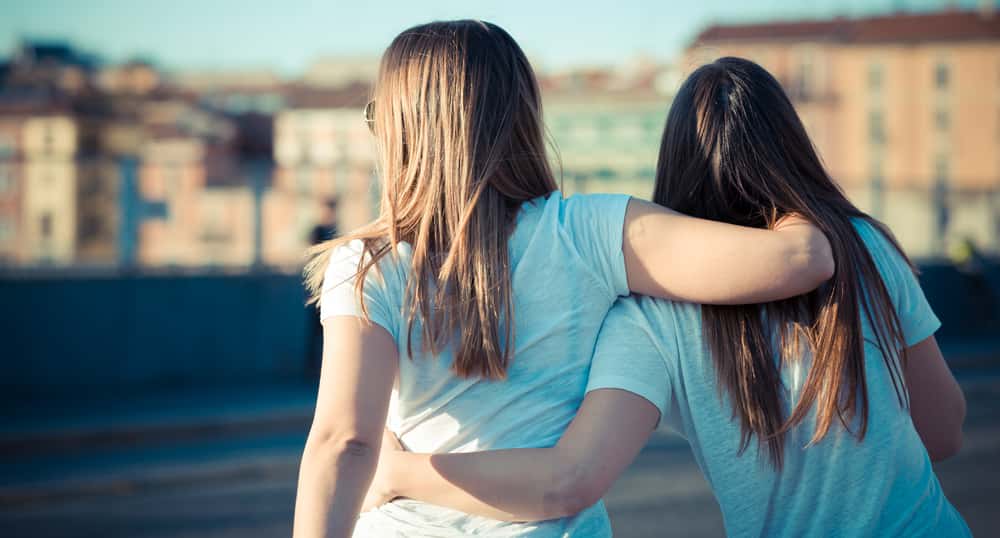 What opportunities for student life and community are available to new LGBTQ college students?

Dr. Darla Linville Assistant Professor,
Augusta University, College of Education

Most campuses are much more welcoming than they once were for LGBTQ+ students. For example, many campuses have student organizations that are specifically focused on LGBTQ+ students. A prospective student can find them by searching the university or college website, or by looking for a diversity initiative on campus. If this information is prominently located it may demonstrate that the college or university is making it a priority to welcome LGBTQ+ students to their campus.

There are also various guides that rate different campuses on their openness to LGBTQ+ students. Start with our LGBT guide or Campus Pride and look at what they are measuring. The prospective student should examine the elements of campus life that the guides measure to determine if they are similar to things that a student is looking for on campus.

Many campuses are working to make all elements of student life welcoming to LGBTQ+ students, including athletics, housing, and fraternities and sororities. National organizations such as the NCAA (athletics) have urged programs to increase awareness among athletes about sexism, heterosexism, and cissexism, and to facilitate a more welcoming space for queer and trans students.

If a student is interested in participating in a specific element of student life (theater, music, sports, Greek life, student government), meeting students involved in those things at the specific campus is a good way to judge how welcoming the group will be.

Emma Naliboff Pettit Program Director,
Sustained Dialogue Campus Network

There are so many! They vary school by school, but here are some great things to look forward to (or, help create when you get there): gender neutral housing and bathrooms; student groups for LGBTQ students – maybe even a couple of them for different sets of people; student groups that support other kinds of diversity and inclusion; multicultural student centers and/or LGBTQ student centers and the great staff who work in them; connections with faculty and staff – both those that are LGBTQ and those that aren't; mental health support if you need someone to talk to; sustained dialogue groups that hit many topics and give you the chance to learn deeply from others; gender studies or sexuality studies courses, majors, and minors; friends who are amazing; great humans to date.
Most students receive contact information for their new roommate before they move in, so you might want to reach out through email or on the phone before you move in together. You will have to decide if you want to discuss sexual orientation before or after you meet. The key to a good relationship with any roommate is communication. Be respectful of each other's boundaries and try to explore common interests.
A college's athletic department can be one of the least LGBTQ-friendly places on campus. Thanks to the efforts of national LGBTQ organizations and new policies implemented at more progressive schools, an increasing number of collegiate athletic departments have become accepting and inclusive of gender diversity. A nonprofit organization, Athlete Ally promotes public awareness about LGBT issues through educational programming and workshops at colleges and high schools. The organization also works with major sports organizations like the NFL, NBA, and NCAA to enhance player awareness and sensitivity. Additionally, Berkeley's Gender Equity Resource Center provides a comprehensive list of LGBTQ Resources in Athletics.
If you find yourself facing a difficult situation or issue on campus stemming from your identification as LGBTQ, seek recourse at your school's student counseling center. There, you can report specific incidents; receive confidential individual, couple, or group mental health counseling services; and join support groups where you can discuss LGBTQ issues with other empathetic students. Additionally, you might want to check out legal services available at your school; often, colleges have licensed attorneys on staff to provide limited counsel and representation for students. If you fear for your safety, contact campus security personnel as soon as possible.
What are the ways a college should support LGBTQ students? Where can students go for help if an issue does arise?

Dr. Darla Linville Assistant Professor,
Augusta University, College of Education

Colleges can support LGBTQ+ students by creating policy language that is specifically inclusive or LGBTQ+ students,faculty, and staff. Creating advocacy offices, such as a Sexuality and Gender Resource Center, on campus creates a central site for organizing and advocating for support and resources. Students, faculty, and the community understand that the priorities of the university generally have institutional funding, so a resource center or an office of diversity and inclusion, with administrative personnel in these offices, shows a commitment. These visible and inhabitable spaces demonstrate to students that there is someplace to go if they do need support or assistance.

Colleges and universities should provide Safe Zone and other training to faculty and staff so they are aware of the needs of LGBTQ+ students. These trainings offer signage and stickers that allow faculty and staff to designate areas as welcoming of LGBTQ+ people.

If an issue arises, Title IX coordinators are often the first stop to address harassment, assault, or to request an intervention. Under the Office of Civil Rights guidance, Title IX coordinators have latitude to investigate harassment based on gender, gender identity, and gender expression. In many cases, harassment of LGBTQ+ students stems from gendered harassment and Title IX coordinators are able to address it.

Emma Naliboff Pettit Program Director,
Sustained Dialogue Campus Network

Colleges should:

Have an easy way for students to change their name and gender on record, and offer gender-neutral housing and bathrooms.
Offer LGBTQ trainings to students, faculty, and staff to increase cultural competency.
Support their LGBTQ staff and faculty, and monitor that diversity.
Run dialogue groups that help all people better understand and support each other.
Don't consider these as "issues for the LGBTQ students." Think of them as issues for the campus.

If you have a problem, take it to the LGBTQ student group and that group's advisor. Take it to the top of the diversity/inclusion food chain, which may be someone in the multicultural student center, diversity/inclusion office, or a chief diversity officer. Students often feel more connected to faculty, but staff are likely the strongest option (unless you have an LGBTQ faculty mentor – go hang out with that person, they'll make you feel better).
Organizations and Resources for LGBTQ Students
If your school lacks an LGBTQ Resource Center, you may be able to find one locally or online. Getting involved in the center's network can help you learn about your rights and how to combat discriminatory behavior on campus and in your community.
Campus Pride supports LGBTQ student organizations as they work toward a society free of bigotry and hate. The group effects change by developing student networks and offering useful online resources, including a ranking of LGBTQ-friendly colleges.
The GSA Network trains LGBTQ students and youth leaders to foster safe and healthy schools and communities. These student-run clubs provide a place where LGBTQ and straight students can support each other, socialize, and enhance gender diversity.
Since 1978,GLAAD has fought for legal equality for the LGBTQ community and those living with AIDS. The organization strives to build a society free of discrimination based on a person's gender identity, HIV status, and sexual orientation.
Founded in 1988 by the creators of the Academy Award winning film "Trevor," the Trevor Project provides crisis intervention and suicide prevention services to LGBTQ youth from ages 13-24. The group offers education, resources, and supportive counseling to kids and young adults who need help.
Safety Net fosters conversation between LGBTQ students, faculty, and staff at religious colleges, universities, and seminaries. The organization also helps students find GSAs near their schools. If no GSA exists in your community, Safety Net can help you start a new group.
An organization for students, parents, and teachers alike, GLSEN helps create safe school environments for LGBTQ students. Additionally, the group promotes projects like Day of Silence and Ally Week, and founds GSAs in local communities.
Assisting LGBTQ college graduates in their transition from academia to the workplace, Out for Work helps students find work and internships while they are still in school and after graduation.
A youth-run organization,TSER works to foster more trans-friendly environments in schools.
The world's largest online asexual community, AVEN supports students who identify as asexual. The site features an impressive collection of resources on the topic.
America's largest national organization devoted to bisexual awareness, BiNet oversees a network of independent bisexual and bi-friendly communities. Beyond condemning discrimination and promoting anti-discriminatory policies, the organization distributes educational information on sexual orientation.
The largest civil rights organization in the U.S., HRC strives to achieve LGBTQ equality. Boasting more than 1.5 million members and supporters, HRC works to end discrimination, secure equal rights, and protect the health and safety of LGBTQ individuals.
Point Foundation serves as the nation's largest scholarship-granting organization for LGBTQ students, providing scholarship funding, mentorship, leadership training, and community service opportunities.
A member-based organization, the Consortium of Higher Education LGBT Resource Professionals seeks to make college campuses a safer and more welcoming place for LGBTQ students.
How to Start Your Own LGBTQ Organization
Starting a new GSA or LGBT resource center is a significant project that requires intensive research and support from others. The first step is to recruit other LGBTQ students, allies, and faculty members for a committee or task force. One of the biggest challenges you'll face is enlisting the cooperation of a university official who will support your group.
Prepare a presentation on why the college needs an LGBTQ center. Campus Pride Index is a good source of information on campus assessments. Your presentation might include statistics on the growing number of LGBTQ students on campus, testimonials from LGBTQ students who have experienced harassment, and input from victims of sexual orientation and gender identity discrimination. Providing examples of other colleges with successful LGBTQ resource centers and informatoin on the services they offer will give university officials a better idea of what you are trying to accomplish and why.
The National Consortium of LGBT Directors in Higher Education offers advice on starting an LGBTQ resource center, including information on staffing and funding programs. Penn State's LGBTQArchitect provides sample documents, presentations, and resources that you can access and modify as you start your own resource center. If you cannot procure the support of the university, you can form an unofficial GSA off campus. GSA Network and Safety Net are great resources with lots of helpful information for starting an off-campus group
Friends and Family
PFLAG, Out Proud Families, and Campus Pride are three organizations that offer educational resources to help friends and families support LGBTQ students. When a friend or family member comes out to you, it's important to let them know that you admire their courage and that you respect their privacy. LGBTQ youth often fear rejection; it's crucial to reassure your friend or family member that coming out will not harm your relationship. Be available to listen and discuss sensitive issues, but don't be judgmental or treat them any differently. Encourage any out LGBTQ friends or family members to reach out to others at an LGBTQ resource center, or help them find relevant resources online.
What are some of the ways family and friends can support LGBTQ students during this time of transition?

Brittany Steffen Marriage & Family Therapist

Big transitions can be super stressful and scary. It's a time when students need support from family and friends more so than ever. As a therapist, I sometimes work with graduating seniors who are feeling the grief and loss of this transition, at a time when they may be feeling pressure to be excited about graduating and starting college. Meet them where they're at. Ask about their worries and fears.

If as a parent or friend you've been working to come to terms with their LGTBQ identity, now is the time to step up. When they go off to school they will meet people who are supportive, and you may find that those positive experiences reflect negatively on your relationship with them. Get with the program if you want to continue your relationship with them, seek resources in the form of books, support groups, and/or therapy.

Tiffany Delaney, MA.Ed Director of the Office of Diversity and Inclusion,
Larner College of Medicine at the University of Vermont

Family and friends can be the first and most important line of support for LGBTQ students. Providing open and unconditional support to the student is one of the best ways to help ease this transition. Family members and friends should continually educate themselves about issues related to lesbian, gay, bisexual, transgender, and queer people and serve as a visible ally/advocate. If a student does not have a supportive immediate family, extended family and friends can help fill in the gap. Keeping an open line of communication with the student and inquiring about their experiences at school can be a help.
Organizations and Resources for Friends and Family of LGBTQ People
An organization for LGBTQ individuals and their families and allies, PFLAG offers a variety of resources to promote equality. In addition to information on local chapters and upcoming events, the site features free downloadable pamphlets on relevant topics, like advocacy and inclusion. Additionally, the website includes links to LGBTQ-friendly faith communities and scholarship resources.
Published by the Princeton Review, the Gay and Lesbian Guide to College Life is a comprehensive handbook featuring listings of LGBT-friendly campuses and profiles on the surrounding communities. With information gathered from surveys of students and administrators at more than 70 colleges, the guide offers tips on everything from researching school policies to responding to discrimination.
Out Proud Families provides education and counseling services to encourage families to become more supportive of LGBTQ youth. The website features a blog, information on workshops, reports, guides, and other resources. Laurin Mayeno also shares narratives from her journey with her gay son on the site through her "Proud Mom" videos.
This site has a ranking of LGBTQ-friendly colleges and includes a searchable map by state. As one of the top educational resources for LGBTQ students, the Campus Pride website features lists of programs and services catering to LGBTQ students, including college fairs, workshops, and events.
The nation's largest civil rights organization, the HRC works on a variety of initiatives to promote equality for the LGBTQ community. The website features articles relevant to LGBTQ youth and their parents, in addition to information on resources available in each state.
The ACLU has handled more LGBTQ lawsuits than any other national organization. ACLU leaders fight for advocacy initiatives and keep the public and media informed about contemporary issues. The website serves as a good resource for LGBTQ students seeking help with discrimination complaints.
The GSA Network urges students dealing with discrimination to call for assistance. Additionally, the site offers guidance on how to talk to school administrators about LGBT issues and how to file a discrimination or harassment complaint at your college or university.
Lambda Legal specializes in legal issues of transgender students. The website provides information on transgender rights, along with resources to help students handle campus challenges and advocate for more gender-inclusive policies. An online legal help desk answers questions at no charge.
Legal Rights for LGBTQ Students
Before beginning classes at a college or university, LGBTQ students should know their legal rights. In the event that you become a victim of discrimination or harassment, you will be better prepared to protect yourself with knowledge of the laws and protections on your side. In 2009, the Matthew Shepard Act expanded the definition of hate crimes to include those based on gender, sexual orientation, gender identity, and disability. Title IX of the Education Amendments of 1972 is a federal civil rights law that forbids discrimination, including sexual harassment, rape, and sexual assault, in education programs and activities that receive federal funding. Under the provisions of Title IX, a college receiving federal funds can be held legally responsible for monetary damages if the institution knew about and ignored sexual harassment or discrimination (whether it was the act of a student, staff, or faculty member).
The HRC has identified 56 colleges in 26 states that requested exemptions from Title IX by claiming it conflicts with their religious doctrines or religious-based moral codes. With its report Hidden Discrimination: Title IX Religious Exemptions Putting LGBT Students at Risk, the HRC seeks to increase the accountability of schools requesting exemptions and to make sure LGBTQ students do not enroll in a university with discriminatory policies.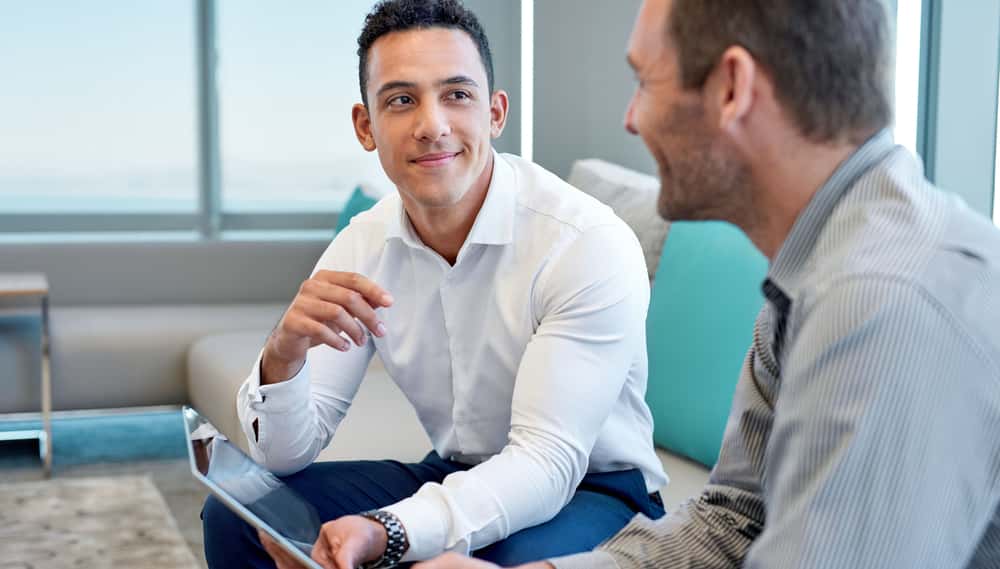 Additionally, a growing number of states have laws that protect LGBTQ individuals from sexual discrimination and bullying. Lambda Legal offers a guide with information on legal protections available to LGBTQ individuals in each state. The Equality Federation's Movement Advancement Project (MAP) also provides data on state LGBTQ laws and listings of cities and counties with anti-discrimination ordinances.
Students experiencing discrimination at college may file an internal appeal. It is advisable to seek help from a lawyer, the local legal aid society, or a national organization specializing in LGBTQ legal issues. Students also have the right to file a Title IX complaint with the U.S. Department of Education's Office of Civil Rights. Title IX protects students at schools that receive federal funding from sex discrimination in admissions, housing, recruitment, athletics, financial assistance, and counseling services. Check out this list of local, state, and national LGBT organizations and groups that specialize in discrimination cases.
LGBT Scholarships
Scholarships established for LGBTQ college students are available from several organizations, both through specific schools as well as private groups. Some welcome all LGBTQ applicants, while others may focus on specific subgroups. To learn more about scholarships available for LGBT students, visit our detailed guide to LGBTQ Scholarships.
Full Expert Interviews