How Does Student Loan Interest Work? A Complete Guide
Student loan interest determines how much borrowers repay. Learn how student loan interest rates work, how to calculate interest, and how to get lower rates.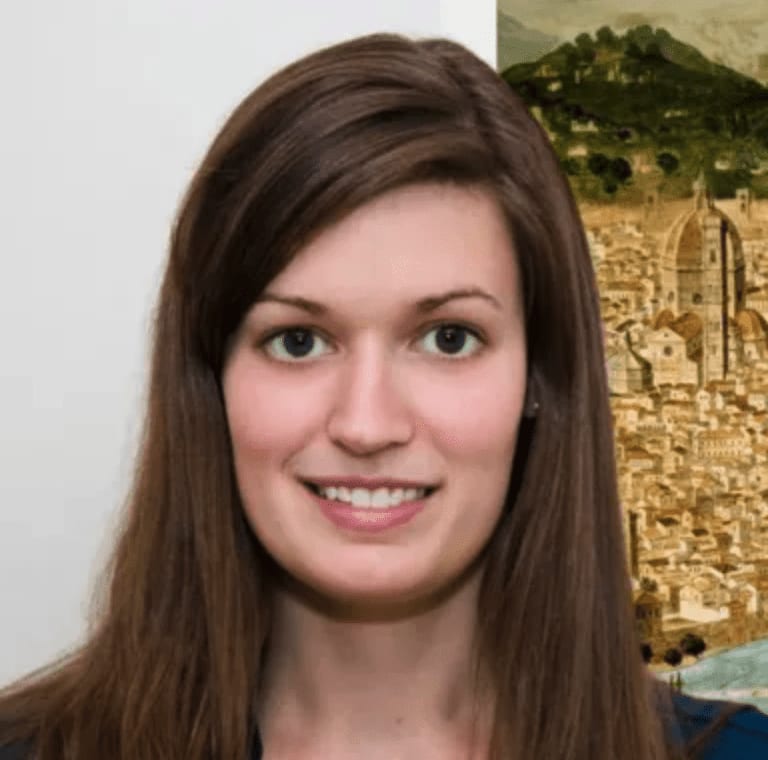 Reviewed by
Mary Louis
Our Review Network
BestColleges is committed to delivering content that is objective and accurate. We have built a network of industry professionals across healthcare and education to review our content and ensure we are providing the best information to our readers.
With their first-hand industry experience, our reviewers provide an extra step in our editing process. These experts:
Suggest changes to inaccurate or misleading information.
Provide specific, corrective feedback.
Identify critical information that writers may have missed.
Our growing Review Network currently consists of professionals in fields like business, nursing, social work, and other subject-specific industries; professionals in higher education areas such as college counseling and financial aid; and anti-bias reviewers.
Reviewers typically work full time in their industry profession and review content for BestColleges as a side project. Our reviewers are members of the Red Ventures Education Freelance Review Network and are paid for their contributions.
---
Student loan interest is the amount lenders charge to give borrowers money.
A low interest rate can save borrowers thousands in loan payments.
Federal student loans typically offer lower interest rates than private loans.
Learners can lower their interest rates even after taking out student loans.
---
In 2021, student loan debt hit an all-time high of $1.75 trillion. On average, each of the 43.2 million student borrowers in the U.S. owes about $39,350. But how does student loan interest factor into those numbers?
Student loan interest — the percentage you pay to borrow money — can easily add thousands of dollars to the overall amount borrowers repay. In some cases, borrowers pay more in interest than the amount they originally borrowed.
Understanding student loan interest can ultimately save you money. So how does student loan interest work? Why do interest rates matter? And how can you lower your own interest rate?
Here's a look at the current interest rates for federal and private student loans:
Student Loan Interest Rates, 2022-23*

| Type of Loan | Borrowers | Interest Rate |
| --- | --- | --- |
| Direct Subsidized and Unsubsidized Loans | Undergraduates | 4.99% |
| Direct Unsubsidized Loans | Graduate and professional students | 6.54% |
| Direct PLUS Loans | Graduate students, professional students, and parents/guardians of undergraduates | 7.54% |
| Private Loans | All | Up to 13% |
*Interest rates are for loans first disbursed on or after July 1, 2022, and before July 1, 2023, for federal direct loans.
How Do Private vs. Federal Student Loan Interest Rates Compare?
The federal government sets interest rates for federal student loans. The rate varies depending on the type of loan and the type of student, such as whether you're an undergraduate or graduate student.
For example, Direct Subsidized and Unsubsidized Loans charge the lowest interest rates. In academic year 2022-23, undergraduates qualify for a 4.99% interest rate for both of these loans. Graduate and professional students can only take out Direct Unsubsidized Loans and will pay a higher 6.54% interest rate.
Direct PLUS Loans — available to graduate students, professional students, and parents and guardians of undergraduates — currently come with a 7.54% interest rate. In contrast, private loans typically charge higher rates. Most private student loan interest rates hover around 6-7%, with some rates as high as 13%.
Borrowers should keep in mind that interest rates can change each academic year.
How to Calculate Student Loan Interest: 3-Step Guide
Interest accrues every day on student loans. But how can you calculate student loan interest?
The easiest way to do this is to use a student loan calculator. With this tool, you'll simply enter the loan amount, interest rate, and repayment period to see how much interest you'll owe at various interest rates.
You can also calculate student loan interest on your own with the steps below.
Step 1: Determine Your Daily Interest Rate
First, calculate the interest owed each day by dividing the annual interest rate by 365. For example, with a 5% interest rate, this comes out to 0.000137 (0.05 divided by 365), or 0.0137% per day.
Step 2: Calculate How Much Interest You Owe Each Day
Next, multiply the daily interest rate found in Step 1 by the total remaining amount of your loan.
For $10,000 borrowed at a 5% interest rate, you'd multiply $10,000 by 0.000137, i.e., your daily interest rate. This comes out to $1.37 in student loan interest each day.
Step 3: Find the Interest Owed on Each Payment
The last step is to multiply your daily interest amount calculated in Step 2 by 30. This will show you how much interest you'll pay each month when your student loan payment is due. For the $10,000 loan example above, you'd multiply $1.37 by 30 to get $41.10 in interest for your monthly payment.
Knowing the daily interest helps, but you also want to know how much you'll pay over the life of the loan. That's where loan payment calculators can help. For that same $10,000 loan with 5% interest, you'd pay about $2,730 in interest over a 10-year repayment period.
6 Tips for Lowering Your Student Loan Interest Rates
With a high student loan interest rate, you might end up paying more in interest than the original loan. So how can you lower your interest rates, even after taking out loans?
1. Prioritize Federal Student Loans
Federal student loans typically offer lower interest rates than private loans, particularly for undergraduates. For example, federal Direct Subsidized and Unsubsidized Loans come with a 3.73% interest rate for undergraduates compared with a 6-7% interest rate for private loans.
In addition to a lower interest rate, federal loans offer several benefits that private loans do not. With Direct Subsidized Loans, for instance, the federal government pays the interest while borrowers attend school and during any grace periods or deferments.
2. Compare Interest Rates Before You Take Out Loans
College students reviewing their financial aid offers might not pay close attention to the interest rates for different loans. But comparing interest rates can mean locking in a lower rate.
For example, borrowers should prioritize Subsidized Loans over Unsubsidized Loans, and Unsubsidized Loans over PLUS Loans. Aim to max out your lower-interest rate options before taking out loans with higher interest rates.
What about interest-free student loans? While not interest-free, Direct Subsidized Loans come the closest, since students pay no interest while in school.
3. Consider Getting a Co-Signer
Taking out loans with a co-signer can mean lower interest rates.
Federal student loans offer a fixed interest rate that doesn't change based on your credit score. As a result, borrowers don't need a co-signer. But if you've maxed out your federal loans or don't qualify for any, you might consider getting a co-signer for private loans.
When private lenders calculate interest rates, they use the borrower's credit score. Many college students have a short credit history and thus a lower credit score. Co-signing on a loan with someone with a strong credit score can result in a lower interest rate.
Just know that co-signers also take on risk by agreeing to repay the loan if you, the borrower, do not.
4. Sign Up for Autopay
Many loan providers offer a discount if you sign up for automatic monthly payments. For example, federal student loans qualify for a 0.25% interest rate reduction with autopay.
That might not sound like a lot, but every fraction of a percent counts. Consider a $36,000 loan at 3.73% interest, repaid over 30 years. That 0.25% discount would save you around $1,800.
5. Refinance Your Loans to Lower Interest Rates
Borrowers can refinance their loans to potentially lock in lower interest rates.
Refinancing makes sense in several circumstances. If you took out loans with a bad credit score but later improved your credit, your lender might offer a lower rate. Similarly, if interest rates drop, lenders may refinance at a lower rate.
There's one big caveat, however: Federal student loans do not qualify for refinancing. And since federal student loans account for around 92% of all student loans, refinancing will only work for a small fraction of borrowers.
Even though federal student loans do not qualify for refinancing, students may be able to consolidate multiple federal loans into one fixed rate.
6. Negotiate Lower Interest Rates
If you have a student loan through a private lender, you may be able to negotiate a lower rate without refinancing, particularly if your credit score has improved since you took out the loan. Borrowers can try to find a lower rate offered by another private lender and present it to your current lender to see if they'd be willing to match the lower rate.
Frequently Asked Questions About Student Loan Interest Rates
DISCLAIMER: The information provided on this website does not, and is not intended to, constitute professional financial advice; instead, all information, content, and materials available on this site are for general informational purposes only. Readers of this website should contact a professional advisor before making decisions about financial issues.
---
Feature Image: jayk7 / Moment / Getty Images