Resources for Students With Eating Disorders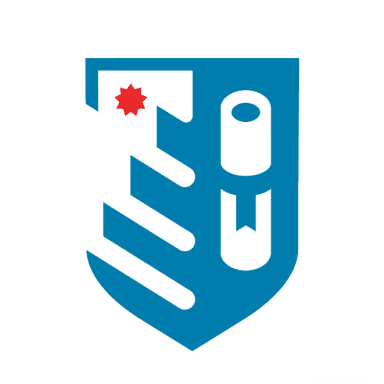 Reviewed by
Megan Pietrucha, Psy.D.
Our Review Network
BestColleges is committed to delivering content that is objective and accurate. We have built a network of industry professionals across healthcare and education to review our content and ensure we are providing the best information to our readers.
With their first-hand industry experience, our reviewers provide an extra step in our editing process. These experts:
Suggest changes to inaccurate or misleading information.
Provide specific, corrective feedback.
Identify critical information that writers may have missed.
Our growing Review Network currently consists of professionals in fields like business, nursing, social work, and other subject-specific industries; professionals in higher education areas such as college counseling and financial aid; and anti-bias reviewers.
Reviewers typically work full time in their industry profession and review content for BestColleges as a side project. Our reviewers are members of the Red Ventures Education Freelance Review Network and are paid for their contributions.
Eating disorders are a common mental health condition among college students. A 2020 study found that up to 17% of female college students and 4% of male college students in the U.S. have symptoms of an eating disorder.
Many young students find college and the transition to adulthood stressful. Mental health conditions like anxiety and depression, as well as familial and genetic factors, can increase the risk of developing an eating disorder.
If you or someone you know may have an eating disorder, it's important that you get the proper treatment and begin building a support network. Below, we've compiled a list of resources for those seeking care, support, and opportunities to help others.
Eating Disorder Helplines and Chat Services
If you're experiencing a crisis situation and need support for an eating disorder or other mental health condition, this free, 24/7 hotline will immediately connect you with a trained volunteer.

NEDA Helpline: Call or Text 800-931-2237

NEDA is home to several services through text, phone, and instant chat for people with eating disorders and for those looking to get more information about eating disorders and treatment.

ANAD's toll-free hotline aims to assist those who may have an eating disorder, those who think someone they know may have an eating disorder, and those needing treatment referrals and general support.
Nonprofits and Organizations Specializing in Eating Disorders
Eating Disorder Support Groups and Treatment Finders
Resources for Supporting People With Eating Disorders
---
Disclaimer: The above is intended as an information resource only. We are not a medical organization and cannot give medical advice. If you are experiencing a life-threatening situation, seek medical help or dial 911.
---
Feature Image: mikroman6 / Moment / Getty Images
Eating disorders are some of the most common mental health conditions among college students. Learn what causes an eating disorder and how to get help. Many college students face food and housing insecurity. We've compiled a list of resources to help students get the help and support they need. College students with disabilities will find that many campuses address accessibility, accommodation, and assistive technology for a diverse range of needs.