In recent years, hundreds of thousands of women have pursued degrees in STEM (science, technology, engineering, and mathematics) fields. An education in these disciplines often leads to competitive salaries and ample job opportunities.
However, women in STEM often face a challenging set of circumstances that can alter their educational journey and career path. Although women make up more than half the college-educated workforce, only 28% of the STEM workforce is women.
Women in STEM make 19% less than their male counterparts, on average, according to 2018 data provided by the U.S. Census Bureau. Source:

— United States Census Bureau

Link: More Info
While these numbers have gradually improved over the last two decades, women still face many obstacles in these male-dominated fields.
Learn more about the challenges women in STEM experience in college programs, as well as ways to navigate through these difficulties.
Navigating College as a Woman in STEM
One Woman's Experience in STEM
Abby Hawley's path to an engineering degree was almost perfect. Buoyed by a lifelong affinity for math and a motivation to work with green technology, Hawley fit perfectly in Northwestern's environmental engineering program. Once enrolled, small classes and a diverse department helped her feel at home in the program.
Hawley also credits talented and engaging professors for further spurring her desire to learn.
"One of my favorite professors studied sustainability and sustainable cities. She would give seminars and lectures, and they were so hopeful about the future, and just really inspiring," says Hawley. "Whenever I felt down about what I was studying, those would always motivate me to stick with it."
Hawley's college experience is an ideal model for all women interested in higher education, and STEM fields in particular. In recent years, the popularity of STEM degrees has risen on campuses across the country. Many of these programs directly prepare graduates for work in a relevant field, and the vast majority of STEM degrees offer loftier projected salaries than other academic disciplines.
Traditionally, these subjects have predominantly attracted male students, which has perpetuated male-dominated cultures in STEM fields. Factors affecting female students, such as a lack of female role models in STEM fields and decreased confidence in math from a young age, are thought to contribute to the STEM gender gap.
The gender gap is particularly pronounced in engineering and computer science. In the U.S. in 2019, 21% of bachelor's degrees in engineering were attained by women, and only 20% in computer science.
Still, millions of women pursue degrees in STEM fields. STEM department chairs across the country are recruiting women into their fields, actively cultivating an open and inclusive environment for students from all backgrounds.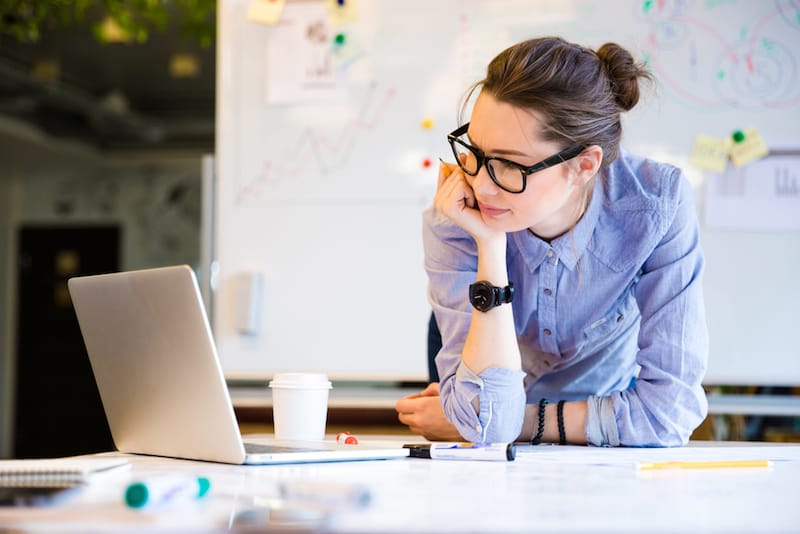 Why STEM?
According to the Education Commission of the States, STEM jobs are projected to grow13% between 2017 and 2027. In contrast, all other jobs are expected to grow by only 9% during the same period.
Graduates from STEM fields also do well financially. According to the Bureau of Labor Statistics (BLS), the median annual salary for STEM occupations in 2019 was $86,980, $48,820 more than non-STEM occupations.
It isn't just job security, of course. Students enjoy taking courses that directly prepare them for their career, and many like the practical nature of the material they encounter in STEM classes. Whether motivated by academic or career interests though, majoring in STEM pays off.
Challenges Facing Women in STEM
Smart, gifted in math, and motivated to build things, Sierra Gernhart was a natural fit for the University of Washington's civil engineering program. Civil engineering is a competitive major at UW — not all students endeavoring to major in the subject are granted admission into the program — and she worked hard to secure her place in the field.
"Early on, I realized I was going to have to study a lot, more than many of my peers," says Gernhart.
Gernhart also knew she would be studying in a male-dominated field. Even though UW has an above average percentage of women engineers — and one of the highest percentages of female faculty members in the country — only three of every 10 civil engineering students are women. Gernhart also noticed that, subconsciously or not, some of her male classmates doubted her abilities.
"Someone would ask about a problem, and I'd give them the answer I got and the process I went through. Then they'd ask another guy, get the same answer, and go 'oh ok' and write that down."
Gernhart stresses that she rarely faced overt discrimination, and that she enjoyed learning from the vast majority of her professors. "They kept me going."
But episodes like the one described above made Gernhart aware of the field's demographic composition, and how many peers and future colleagues would question her skills as an engineer simply because of her gender.
"It motivated me to work harder. But it also made me feel like I had to be perfect."
That feeling is not uncommon to women throughout STEM disciplines, where males outnumber females more than three to one. For minority women, the disparity is even greater.

From 2017 to 2018, only $14% of bachelor's degree earners in STEM fields were women of color. Source:

— National Center for Education Statistics

Link: More Info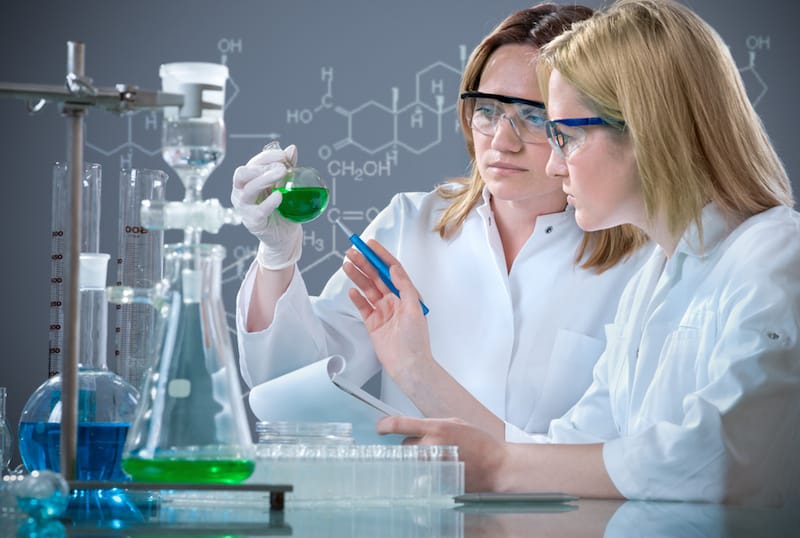 The small proportion of women STEM students who progress to STEM careers is similarly explicable. Women find themselves in difficult academic and professional circumstances, often due to negative stereotypes and implicit bias.
Isis H. Settles, an associate professor of psychology at Michigan State, writes: "For female STEM undergraduate students, feeling that one's STEM major has a negative climate (i.e., is more competitive, alienating, and hostile) is associated with lower psychological well-being (i.e., greater depression and lower self-esteem) and poorer academic performance perceptions."
These feelings in turn dissuade some women in STEM from pursuing jobs in the field, and encourage some women already in this field to seek other passions.
Several factors influence the gender gap, and combined, can create a difficult environment for women to thrive. For Eve Riskin, the associate dean of diversity and access for the engineering department at the University of Washington, the culture in many STEM departments is off-putting to women students.
"There are just a bunch of negative stereotypes," Riskin says when asked to describe her largest obstacles in attracting women to engineering programs. She was also part of an at-times hostile environment.
"There are people who believe women aren't as smart or talented as men. There are people who believe that certain women only were admitted because they are women."
Riskin, who holds a master's and doctoral degree in electrical engineering from Stanford, also cites the lack of women in faculty positions.
"I was in higher education for 10 years, and I never had a female professor," she says.
This cultural explanation shines light on a curious pattern across STEM disciplines. While men account for the majority of all STEM students, the gender gap is much smaller in fields outside of engineering and computer science. More than 40% of the students majoring in math and statistics are women, as are approximately 60% of graduates in biological and biomedical sciences.
Succeeding in the Field
A quick review of the challenges embroiling women in STEM invites a question: why is the gender gap, particularly in heavily male-dominated fields, not wider? The simple answer is that, while the challenges described above are real, many students are able to overcome them. Finding a department with a less-pronounced gender gap, such as the environmental engineering program that Hawley studied in, is one path.
Mostly though, many students find that the obstacles facing women in STEM fields are not insurmountable. As Gernhart says, "the gender gap will only stop you if you let it."
Broadly, it helps to find a comfortable situation to work and study in. Students from all backgrounds can succeed in a healthy culture regardless of its demographic structure. And while it's tricky to find the right department before you enroll in school — particularly if you are undecided about your major — there are a number of good signs and red flags to monitor as you evaluate your target schools.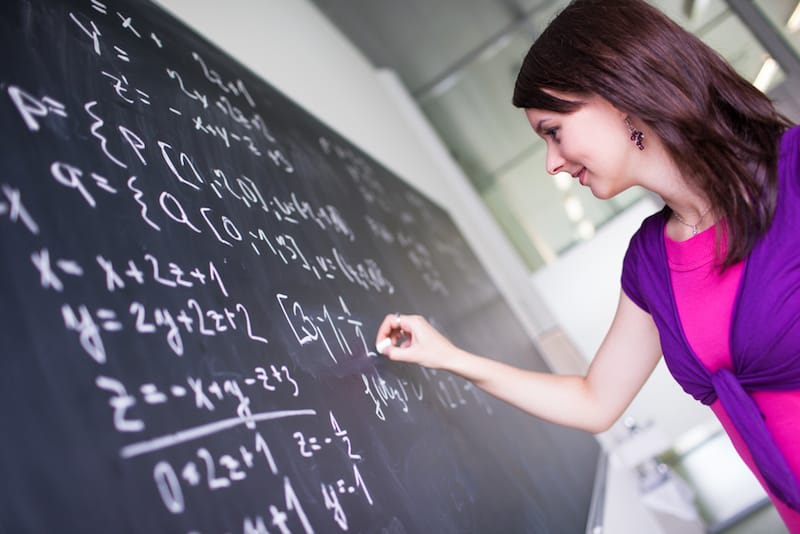 One of the most important aspects to evaluate is cultural. Many female engineers value a diverse environment, and they should look at the composition of both students and professors in departments under their consideration.
Perhaps more importantly, students should evaluate the student experience at each target school. This may be difficult to monitor second-hand, but a little bit of legwork upfront can help students find a space optimally conducive to learning before they ever step foot on campus.
One key is finding a program that takes a student-centric approach to teaching, such as Harvey Mudd's computer science program.
In response to flat enrollment rates in the major, the computer science department overhauled its compulsory introductory class in 2006, replacing flat assignments — such as building squares from asterisks — with dynamic projects that allowed students to build interactive games and simulations. Harvey Mudd saw a surge in student interest in the program. And, as department chair Ran Libeskind-Hadas noticed, many of them were women.
"In 2003, three out of our 27 students were women," said Libeskind-Hadas. "Now, we're above 40% most years."
The revamped curriculum is just one attractive feature at Harvey Mudd. The school also offers small class sizes, which allows for individual attention, and critically, six of the school's 14 faculty members are women.
While Libeskind-Hadas rightly notes that people from either gender can effectively mentor any student, he does believe that the diversity has helped the school flatten the gender imbalance: "It definitely helps having role models and enthusiastic faculty members who are women."
The success Harvey Mudd has had in attracting women to the field further suggests that there should not be an inherent gender gap in computer science, nor in any other STEM field for that matter. Citing several Eastern European countries as an example of places without a pronounced gender gap, Libeskind-Hadas argues that the demographic split in the U.S. is a cultural problem. Still, he's optimistic, and believes that "culture can change."
Riskin agrees, dismissing research that suggests a gender gap is the product of anything besides a web of social and cultural factors.
"Until women who are in the field feel they are being treated equally, I reject that."
Scholarships for Women in STEM
Learn More About Degrees in STEM
The president confirmed free community college had been scrapped from his Build Back Better plan and proposed an increase in Pell Grant payments instead. Trade education is on the rise. Colleges should embrace transferrable and stackable credentials so students can transition easily between educational paths. Discover the strategies college students with disabilities can use to determine a career path, search for a job, and navigate barriers to employment.