Best Online Bachelor's in Geography Programs
Our higher education experts at BestColleges have ranked the top online bachelor's in geography programs. Read on to compare schools by cost and convenience; learn how you can begin your path to a geography bachelor's degree online.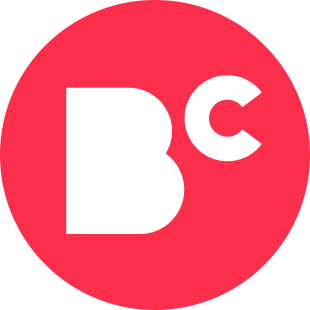 By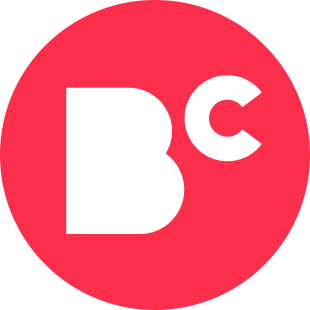 Staff Writers
Writer
The staff writers for BestColleges collaborate to deliver unique, student-driven content on topics such as career development, college life, and college planning....
Updated on August 16, 2023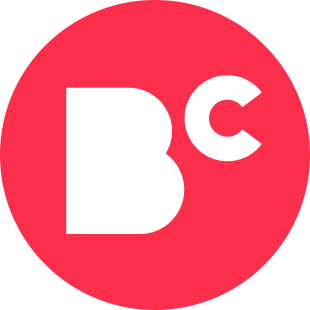 By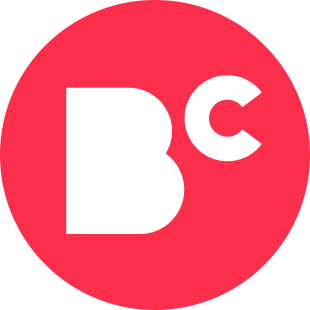 Staff Writers
Writer
The staff writers for BestColleges collaborate to deliver unique, student-driven content on topics such as career development, college life, and college planning....
Updated on August 16, 2023
www.bestcolleges.com is an advertising-supported site. Featured or trusted partner programs and all school search, finder, or match results are for schools that compensate us. This compensation does not influence our school rankings, resource guides, or other editorially-independent information published on this site.
Turn Your Dreams Into Reality
Take our quiz and we'll do the homework for you! Compare your school matches and apply to your top choice today.
An online geography bachelor's degree can prepare you for a career in environmental science, urban and regional planning, or geography education. Students learn how to use geographic information systems (GIS), spatial analysis, and computer-based cartography to contribute to groundbreaking research within the human-environmental landscape. Positions in geography are in particularly high demand.
The U.S. Bureau of Labor Statistics projects that cartographers and photogrammetrists will experience a 29% job growth rate by the year 2024, which is much faster than the national average. Read on to learn more about online geography bachelor's degree programs, including degree specializations, foundational coursework, and career prospects.
What are the best geography programs? Here are our top 5:
Related Programs That Might Interest You
Learn about start dates, transferring credits, availability of financial aid, and more by contacting the universities below.
Best Accredited Online Bachelor's in Geography Programs
Best Online Bachelor's in Geography Programs
What Will I Learn in an Online Bachelor's in Geography?
An online degree in geography is perfect for those who are interested in the modern world, natural events, and the connections between geographical events across the globe. While all geography programs explore Earth's land and inhabitants, curriculum and degree specializations differ from school to school. Below are a few sample courses that you can expect to find in any online geography degree program.
Geographic Information Technologies: This course examines cartography, map projection information, raster and vector data models, remote sensing, and global positioning systems and technologies. Students gain a basic understanding of the design and application of modern GIS technology through analytical functions such as querying and overlaying.
Cultural Geography: Cultural geography courses study human cultures and the expression of the beliefs and practices of people across different environments and cultural landscapes. This course includes discussions on the interactions and connections between regions, and explores historical and contemporary issues surrounding population, religion, politics, and language.
Landforms: This course emphasizes physical geography while covering topics like rocks, minerals, soils, rivers, coasts, glaciers, plate tectonics, topographic mapping, and aerial photography. Students learn how erosion, transportation and deposition can modify and alter landforms across the Earth.
Accreditation for Online Bachelor's in Geography Degrees
Accreditation is an evaluation of a school's academic quality. There are many advantages to attending an accredited institution. First, accreditation signified that an institution has been thoroughly vetted and meets certain quality standards. Additionally, students who attend these institutions are eligible for federal financial aid in the form of grants and loans. They can also easily transfer their credits to another accredited school without much trouble. There are two main forms of accreditation: national and regional. Regional accreditation is considered more prestigious and is often pursued by public four-year colleges and university. On the other hand, national accreditation is typically earned by for-profit colleges and trade or vocational schools.
Accrediting agencies in the U.S. are overseen by the U.S. Department of Education (ED) and the U.S. Council for Higher Education Accreditation (CHEA). These organizations recognize accrediting agencies and ensure that they compliant with certain standards. The ED and CHEA also maintain complete lists of all accredited schools in the country on their respective websites.
Career Opportunities for Bachelor's in Geography Graduates
Students who earn a geography degree online are usually interested in natural, social, and environmental science. With their knowledge of human culture and language, climate science, economic patterns, and urban and regional analysis, geography graduates commonly go on to pursue careers in government, nonprofit organizations, research facilities, education, and business. Below are some of the most common careers pursued by graduates with an online geography degree.
BACHELOR'S IN GEOGRAPHY SALARY
A geography online degree can help you gain the knowledge and experience needed to excel in your career and command a larger salary. Earning your degree is a necessary first step towards gaining an entry-level career in the field. However, you'll need to gain a few years of experience to move into some of the more advanced positions in the field that have higher overall salaries. According to PayScale, experience level affects income for both civil engineers and urban planners, even though most people do not stay in these positions for more than 20 years. Interestingly, the majority of professional land surveyors report having more than 10 years of experience in the field. Below, you'll find the median salaries for some of the most common careers in geography over a professional's career.
| Job Title | Overall Median Salary | Median Salary for Entry-Level Employees (0-5 years) | Median Salary for Mid-Career Employees (5-10 years) | Median Salary for Late-Career Employees (20+ years) |
| --- | --- | --- | --- | --- |
| Cartographer | $48,728 | $39,000 | $46,000 | $58,000 |
| Civil engineer | $64,081 | $58,748 | $71,386 | $95,194 |
| Urban planner | $54,049 | $49,902 | $61,411 | $84,405 |
| Professional land surveyors | $70,268 | $60,629 | $64,715 | $75,520 |
| Landscape architect | $57,457 | $49,108 | $59,986 | $77,984 |
Source: Payscale
Financing Your Online Bachelor's in Geography Program
Students have several options for financing their online geography bachelor's degree. Many schools offer a variety of financial aid options, including grants, loans, scholarships and work-study programs. Once you are accepted into a program, be sure to complete a Free Application for Federal Student Aid (FAFSA). Not only will this qualify you to take our federal student loans, but it will also qualify you to apply for the William D. Ford Federal Direct Student Loan Program. Scholarships are also available through some science-related professional organizations, including the National Science Foundation.
---
Approximately two-thirds of today's college students rely on loans to fund their education, but there are plenty of overlooked financing options you can use to reduce your overall student debt.
Completing the Free Application for Federal Student Aid (FAFSA) is a crucial first step for any student with financial needs. Our FAFSA guide features a step-by-step rundown on the process and answers to several frequently asked questions.
Financial aid for online learning is equivalent to what you'll find for campus-based learning, but that hasn't always been the case. Learn about the changes that have taken place, as well as the different funding opportunities available to online students.
Online college programs can be a flexible, affordable option for single parents who are interested in earning a degree and securing their family's financial future. We've compiled a list of scholarships, grants, and other financial aid options geared toward single moms and dads.
Millions of dollars in free money is available to U.S. military personnel, but much of it goes unused. Learn more about grants, scholarships, and other financial aid opportunities available to veterans, active-duty service members, and reservists.