Master's in Sociology Program Guide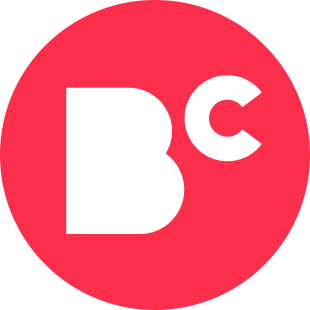 By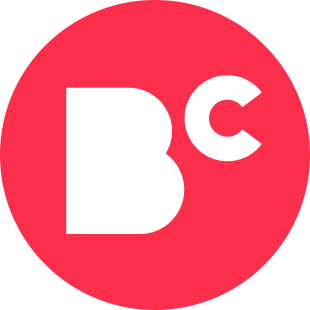 Staff Writers
Writer
The staff writers for BestColleges collaborate to deliver unique, student-driven content on topics such as career development, college life, and college planning....
Updated on August 16, 2023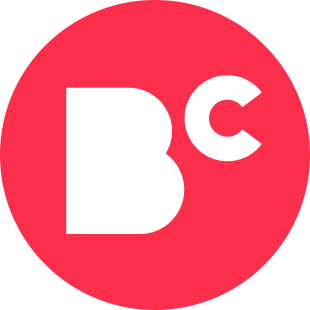 By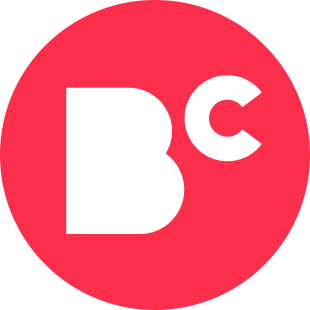 Staff Writers
Writer
The staff writers for BestColleges collaborate to deliver unique, student-driven content on topics such as career development, college life, and college planning....
Updated on August 16, 2023
www.bestcolleges.com is an advertising-supported site. Featured or trusted partner programs and all school search, finder, or match results are for schools that compensate us. This compensation does not influence our school rankings, resource guides, or other editorially-independent information published on this site.
Turn Your Dreams Into Reality
Take our quiz and we'll do the homework for you! Compare your school matches and apply to your top choice today.
Sociology is the study of social behavior, including in small groups, formal organizations, and large-scale institutions. The discipline analyzes the impact of social factors, such as race, ethnicity, gender, and social class on life chances and social relations.
A master's in sociology provides intellectual and analytical tools to make sense of our evolving and interconnected world. These skills are in high demand and are the foundation for numerous career paths in business, government, education, and a host of other industries. The Bureau of Labor Statistics projects employment opportunities for social scientists to grow 11% by 2026. Careers in scientific research, government, higher education, advocacy, and counseling offer the highest paying employment prospects for sociology graduates, with opportunities for professional advancement expanding with graduate training and experience.
You can earn your Master's in Sociology online! For more information, visit our Online Programs page.
Online Master's in Sociology Programs
What are the best sociology programs? Here are our top 5:
Related Programs That Might Interest You
Learn about start dates, transferring credits, availability of financial aid, and more by contacting the universities below.
Should I Get a Master's in Sociology?
Students drawn to sociology intend to connect educational training with social action to improve sociological outcomes. A sociology master's degree provides graduates with the understanding, insights, and skills to help alleviate major social problems, like racism, sexism, poverty, global conflict, and environmental change. The best sociology master's programs connect theoretical fundamentals and critical analysis to applied techniques. The curriculum stresses qualitative and quantitative methodology, data collection, statistical analysis, and comparative and historical research.
Master's programs in sociology offer online and on-campus delivery formats. The flexibility of online programs often appeals to students with family obligations or working professionals interested in exploring new career opportunities. Traditional on-campus degrees typically attract students directly out of undergraduate programs pursuing careers that require advanced graduate work.
Students enrolled in on-campus programs benefit from in-person interactions with faculty, students, and advisers. They often collaborate with other students in their cohort during classes, in study groups, and as part of research teams. In the final semesters before graduation, many students take advantage of their school's job placement services and opportunities for career-enhancing internships.
Regardless of the delivery format, a master's in sociology provides graduates with a competitive edge to move into fulfilling positions in the public and private sectors. This degree also provides a strong foundation for students pursuing doctoral programs in sociology and related fields.
What Can I Do With a Master's in Sociology?
A master's in sociology applies academic knowledge and critical-thinking skills to many issues, including groups in conflict, cultural and social change, racial and ethnic diversity, and social inequality. A sociology master's degree equips students with skills that are transferable to the workplace, such as how to design research projects, collect and interpret data, engage in policy analysis, and advocate for change. The degree is a springboard to numerous career paths in business, higher education, social services, policy, and government. Graduates of sociology master's programs that emphasize statistics and research methods find even more opportunities for career advancement.
Source: PayScale
How to Choose a Master's Program in Sociology
Before enrolling in a master's in sociology, students should consider several factors, including delivery formats, graduation requirements, costs, and location. Many students complete a master's in sociology in approximately two years if attending full time. Some students earn their online master's degree in 18 months. A distance learning program provides schedule flexibility for students managing work and family obligations.
Each master's program establishes its own curriculum. Students should take care to choose a program that offers required courses, electives, and specializations aligned with their career goals and research interests. A written thesis, independent research, or internship requirement may lengthen the time to completion.
The cost of a master's degree varies by school and location. Public institutions tend to offer more affordable tuition rates than private schools, with some exceptions. Although attending an out-of-state school usually costs more than enrolling at an in-state school, some online programs offer a flat tuition rate regardless of residency. Online degrees often charge technology fees that do not apply to on-campus students.
The school's location also contributes to the cost. In addition to tuition, attending a traditional on-campus program entails expenses for housing, transportation, food, and other living expenses.
Programmatic Accreditation for Master's Programs in Sociology
Independent accrediting organizations evaluate colleges and universities to ensure that they deliver quality education. Accreditation status impacts eligibility for federal financial aid, and accredited institutions generally do not accept transfer credits from unaccredited schools. Many employers and graduate schools favor applicants with degrees from accredited institutions. The majority of accredited schools in the U.S. receive regional accreditation. Vocational, for-profit, and technical schools with relatively low tuition rates and less restrictive admissions policies may opt for national accreditation.
Programs within schools that have regional or national accreditation may seek programmatic accreditation, which evaluates a specific program within the school. There are few master's in sociology programs with programmatic accreditation. However, some programs in applied, clinical, and public sociology and sociological practice earn programmatic accreditation from the Commission on the Accreditation of Programs in Applied and Clinical Sociology (CAPACS). CAPACS accreditation is primarily relevant to students interested in clinical and applied sociology.
Master's in Sociology Program Admissions
Students should begin the application process a year before they plan to enroll. Many programs request GRE scores. Sociology master's programs may also require the GRE subject test that covers knowledge of the discipline.
Most schools require a personal essay, transcripts, and letters of recommendation with the application. Students should narrow applications to target schools with admissions policies aligned with their GPA, experience, and test scores. Students should also apply to several safety schools to which they're confident of admission and one or two more selective schools.
Prerequisites
Bachelor's degree=

Most programs require a bachelor's in sociology or one of the social sciences, although some programs may consider students with a general liberal arts background.

Minimum GPA:

Many schools require a minimum 3.0 GPA. Students may offset a low GPA with experience and test scores.
Admission Materials
Application:

Students submit an application detailing their educational and professional background.

Transcripts:

Students must submit official transcripts from all postsecondary learning. Most schools charge a fee to release transcripts.

Letters of Recommendation:

Most schools request two to three letters of recommendation from professors or supervisors who can speak to the student's strengths and readiness for graduate-level learning. Students should give writers several weeks' notice to complete the letters.

Test Scores:

Some graduate schools require GRE scores. However, many programs give more weight to overall academic performance, recommendations, and experience.

Application Fee:

Application processing fees vary by school but typically cost around $50. Some schools waive this fee for students with demonstrable financial need.
What Else Can I Expect From a Master's Program in Sociology?
Each sociology master's degree offers a distinct curriculum, reflecting program strengths and faculty interests. While each program varies in terms of graduation requirements, many sociology master's programs share common elements, including a core set of foundational courses and a thesis or independent research requirement.
Courses in a Master's in Sociology Program
Master's programs in sociology do not share a standardized curriculum. However, most programs require core courses in classical and contemporary theory, research methodology, and statistical analysis. The following list provides examples of common courses found in a master's in sociology program.
This course familiarizes students with quantitative and qualitative methods used in sociological research, such as survey research, data analysis, social autopsies, and interviews. Students analyze examples of contemporary sociological research and develop proposals with applications for policy research and program evaluation.
Classical Sociological Theory
This foundational course explores the origins of social theory from its philosophical roots through the early 20th century. Students critically analyze the works of Marx, Durkheim, Weber, and other classical theorists, focusing on major themes and influences on contemporary sociological theories.
Contemporary Sociological Theory
This course introduces students to representative texts in feminist, critical race, postcolonial, and globalization theories, as well as postmodern and cultural critiques. Students apply these perspectives to social problems and policy questions, including inequality, the proliferation of violence, environmental degradation, and globalized racism.
Critical Race and Ethnicity
This seminar explores the evolution of sociological thinking about race and ethnicity using classical and contemporary perspectives on systemic racism, color-blind racism, and critical race theory. Students evaluate the influence of critical race theory in legal studies and other disciplines, and its impact and applications in policy, politics, and social discourse.
Designed for students focusing on policy analysis and applied research, this course addresses the sociology of health and healthcare. Topics include the social constructions of health and illness, health inequalities, comparative healthcare delivery systems, and patient outcomes. Students examine debates about universal healthcare, wellness movements and fads, and medical ethics.
How Long Does It Take to Get a Master's in Sociology?
The length of a master's in sociology program depends on program requirements, delivery format, and the number of courses completed each term. The majority of campus-based programs comprise 30-40 credits and take two years of full-time study to complete. Online degrees may be completed in a year or less if students take a full course load without interruption. A thesis requirement may extend the time to completion.
Personal factors also determine how quickly a student can earn a degree. For instance, students with work or family obligations may prefer part-time enrollment, which can add years to the degree.
How Much Is a Master's in Sociology?
While a master's degree requires a substantial financial outlay, graduates of master's programs generally earn higher salaries and experience more possibilities for career advancement. According to the National Center for Education Statistics, the average graduate tuition ranges from $11,303 for public institutions to $23,919 for private nonprofit schools.
The cost of a master's in sociology varies by program, delivery format, and type of school. Public schools usually charge lower tuition than private institutions, but out-of-state students at public schools may similar rates as private school students. Some online programs charge the same rate to in-state and out-of-state students. While online students save on transportation and lodging costs, they often have to pay distance learning and technology fees that do not apply to students enrolled in campus-based programs.
Students should investigate financial aid options and file the FAFSA to determine eligibility for federal grants, loans, and work study. Some schools offer benefits to veterans and their families, and some sociology programs award specialized scholarships and graduate fellowships. Working professionals should check with their employer about tuition remission benefits.
Certifications and Licenses for Master's in Sociology Graduates
Certified Sociological Practitioner
Administered by the Association for Applied and Clinical Sociology (AACS), this certification recognizes competency among experienced sociological practitioners in the fields of applied, clinical, and engaged public sociology. CSP applicants must hold a master's or doctoral degree in sociology with a clinical or public focus and provide documentation of their contributions to applied practice.
Certified Clinical Sociologist
The highest level of AACS certification, the CCS credential acknowledges sociologists who apply sociological perspectives to the analysis and design of intervention for positive social change. Sociologists working in clinical settings with a master's or Ph.D. may apply for this certification.
Certificate in Survey Research
The University of Massachusetts Boston administers this freestanding postbaccalaureate certificate for survey researchers working in government, nonprofit, academic, or business sectors. The certificate develops proficiency in practical applications of survey research. Applicants must have a bachelor's in sociology or a related field and complete 15 units of coursework in sampling, data collection, survey design, and analysis.
Resources for Graduate Sociology Students
This comprehensive database indexes international research in sociology, behavioral science, and related disciplines, dating back to 1951. Its holdings include scholarly journals, dissertations, book reviews, conference papers, and proceedings. The companion file, Social Services Abstracts, includes bibliographies for current research focused on social work, social welfare, social policy, human services, and community development.
Known as a nonpartisan fact tank, the Pew Research Center informs the public about social and demographic trends and attitudes shaping the world. It conducts public opinion polling, demographic analysis, media content analysis, and other empirical social science research. Recent data sets include politics and policy; religion and public life; Hispanic trends; and internet, science, and technology.
Maintained by the University of Amsterdam, this useful social science information site provides links to international data archives and research centers. It hosts a comprehensive listing of subject areas in sociology that includes annotated bibliographies and study guides. Its listings include several online sociology courses, video lectures, and curriculum resources.
This annual report presents case studies, analysis, and recommendations on all aspects of global economic development. Recent reports consider issues related to healthcare delivery, economies in transition, and environmental challenges. The website provides open access to development statistics, online courses, videos, webinars, and infographics on diverse global issues.
Published by the National Opinion Research, the GSS monitors changes in social characteristics and attitudes held by the U.S. population on such issues as race relations, confidence in public institutions, crime, and quality of life. GSS is the only full-probability, personal interview survey on American society, tracking hundreds of trends since 1972.
Professional Organizations
Joining a professional organization provides graduate students with a competitive advantage as they prepare to enter the workplace. These organizations offer many benefits, including opportunities to network with aspiring and established sociologists, learning about job openings and postgraduate fellowships, and staying current about developments in the field. Student membership provides access to career development resources, job listings, and resume services. Professional associations for sociologists reflect the diversity and breadth of the discipline, embracing specialized interests and professional affiliations.
Founded in 1905, ASA promotes the advancement of the discipline and profession of sociology. ASA serves over 13,000 members working in various sociological pursuits in academia, government, and nonprofit organizations. Members enjoy benefits such as an annual conference, an extensive career resource site, professional development, graduate training, and a job bank.
This interdisciplinary association brings together sociologists with an interest in the application of critical, scientific, and humanistic perspectives to the study of social problems and social policy. Student members may attend annual meetings and apply for research support and conference travel grants. SSSP publishes Social Problems, a widely referenced, peer-reviewed social science journal.
ABS promotes the interests of African-American sociologists. It works to increase the number of professionally trained black sociologists and advocates to expand their participation throughout the discipline. The association hosts an annual conference and maintains a job bank for its members. It also publishes a journal, Issues in Race and Society, in partnership with Vanderbilt University.
This organization promotes women in sociology by encouraging scholarship, career development, and institutional diversity. It offers a mentoring program to assist with career changes, manuscript preparation, and tenure and promotion issues. SWG publishes Gender and Society, a peer-reviewed journal focused on the study of gender across global and transnational spaces.
ISA members include practicing sociologists from across the world. An affiliate of the International Social Science Council, it has the status of a nongovernmental organization in a formal relationship with UNESCO. ISA sponsors networking and professional development opportunities, holds a major international conference every four years, and offers several publications and online resources.