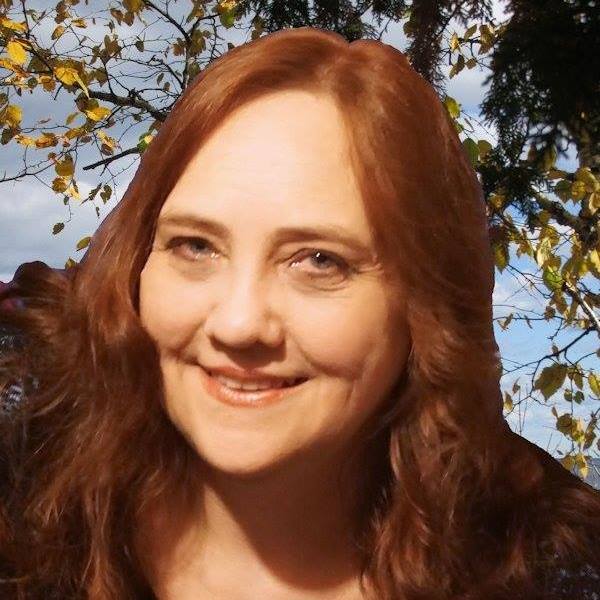 Social workers strive for social change and development. They help empower the people they work with to build stronger communities. They often work with individuals who are vulnerable, including those living in poverty.
Social workers can make an impact by advocating for civil and disability rights, providing mental health support, and preventing child abuse. According to Joy Acaso, LCSW, "It's a must that a person in this field develops effective interviewing skills and resourcefulness."
The Bureau of Labor Statistics (BLS) projects 13% job growth for social workers between 2019 and 2029, which is much faster than the average projected growth for all jobs over this period. These professionals earned a median annual salary of $51,760 as of May 2020.
What Is Social Work?
Social workers help people through difficult situations like poverty and domestic abuse, as well as mental health disorders such as depression and anxiety. These professionals work in correctional facilities, hospices, hospitals, schools, and rehabilitation centers. They advocate for services on behalf of their clients, including financial assistance, 12-step programs, and hospice care. Social workers also provide one-on-one counseling to their clients.
Online Social Work Program vs. On-Campus Program: Which Is Better?
If you're trying to decide between an online or in-person social work degree, consider your learning style. Do you need the interaction of an in-person classroom or do you think you would do well in a self-directed asynchronous learning environment?
If you need structure but don't need to meet in person, synchronous online programs may be a good choice. This format offers online classes that meet at specified times.
Online Program
Pros
Flexible: You often have more control over your schedule.
Accessible: You only need a computer and internet access.
Cost: Many online programs are less expensive.
Cons
Less Interaction: Though many online programs encourage engagement, it may not feel the same as being in an in-person classroom.
Relationships: Students may find it harder to form friendships with their classmates in an online environment.
On-Campus Programs
Pros
Engagement: In-person classes often allow for more engagement between teachers and students since everyone is in the same place.
Relationships: Students can socialize before and after classes, helping them network and form friendships.
Motivation: Students who have trouble motivating themselves may benefit from the structured format of an on-campus program.
Cons
Inflexible: Classes meet at a set time, and you need to be there on time.
Less Accessible: Students with disabilities may find it harder to get to classes, even if the classrooms themselves are accessible.
Cost: Sometimes in-person classes cost more than online classes, especially for out-of-state students.
Types of Social Work Degrees
Students who want to earn a social work degree can pursue an associate degree, bachelor's degree, master's degree, or doctorate. Most social worker jobs require at least a bachelor's degree.
However, clinical positions require a master's degree and at least two years of supervised work experience, as well as state licensure. In some states, nonclinical social workers must also earn licensure.
Median Salaries for Social Work Majors by Degree Level
Source: PayScale (June 2021)
Note: Depending on your region, the average salary difference between bachelor's and master's degree holders may be considerably more than is listed here.
Associate Degree in Social Work
An associate degree in social work typically takes about two years to complete. However, learners can complete some accelerated online programs in around 18 months. Most associate degrees require about 60 credits to graduate. Many associate programs in social work prepare students to transfer to a four-year school to complete their bachelor's degree in social work.
Participants may take classes like introduction to social work, principles of sociology, crisis intervention, public health issues, and introduction to psychology. Students learn the skills needed to succeed as social services assistants, care coordinators, and community support specialists.
Potential Career Paths
Source: PayScale (June 2021)
Note: To receive the salary levels listed above, you may need a bachelor's degree.
Bachelor's Degree in Social Work
A bachelor's degree in social work takes about four years to complete and requires about 120 credits. Students learn how to serve their clients as competent, ethical, and responsive social workers. Typical courses often include social work and social welfare, introduction to child welfare, social welfare policies and programs, and human behavior.
In addition to these courses, many programs require students to complete field experiences through internships or practica. For example, Spring Arbor University requires a 400-hour internship as part of its bachelor's in social work program.
Potential Career Paths
Source: PayScale (June 2021)
Master's Degree in Social Work (MSW)
A master's degree in social work takes 1-2 years to complete. Students must hold a bachelor's degree to earn admission into an MSW program, although that degree does not necessarily have to be in social work. However, it may take longer to earn a master's degree for students who hold a bachelor's degree in a different field. Most master's programs require 30-40 credits.
Many MSW programs offer specializations like children and families, mental health, and social change and innovation. Programs typically feature internships and fieldwork.
When it comes to earning an MSW, Joy Acaso says, "You won't regret it! It will open up so many opportunities for you. You will learn valuable skills as a grad student."
Potential Career Paths
Doctoral Degree in Social Work
A doctoral degree can take 2-5 years to complete and require anywhere from roughly 60-120 credits. A doctorate in social work prepares students for clinical practice, leadership, and postsecondary teaching roles.
Typical courses in these programs may include advanced social work practice, clinical theories of social work practice, leadership and management in complex social systems, and advanced social work practitioner.
Potential Career Paths
Source: PayScale (June 2021)
Social Work Specializations
Social workers can choose to specialize in a specific area, such as aging or child welfare. Many schools offer specializations at the bachelor's, master's, and doctoral levels. Earning a degree with the right specialization can help you stand out on the job market.
Joy Acaso, LCSW, advises to "Decide which population you want to work with, or you can ask yourself which population you would rather not work with. You don't want to end up doing a job that you never really wanted in the first place."
Administration and Management

Social work administrators work in private and public agencies that provide social services to clients. They are leaders who understand social policy and know how to deliver social services.

Advocacy and Community Organization

Social work advocates work toward achieving social justice in their communities. They fight for the rights of people and entire communities. By getting thousands of people to work, think, and act together, these professionals expose inequalities and fight for a more equitable world.

Aging Populations

Some social workers specialize in working with the elderly. They help clients access services to maintain independence and dignity, which increases their quality of life.

Child Welfare

Child welfare social workers help vulnerable children and their families. They may help parents provide a nurturing and safe environment for children. They also connect children who have experienced abuse and neglect with counseling and other services.

Healthcare

Healthcare social workers help people manage social and personal factors that affect their health and well-being. These social workers may work directly with families, individuals, and small groups. They may also work in administration or conduct research and develop programs that help people maintain their health.

Mental Health and Clinical Social Work

Clinical social workers provide mental health services like counseling. In some areas, they may be the only licensed providers of mental health services. These social workers work in both rural and urban locations, providing mental health services to at-risk individuals, including women dealing with domestic violence and sexual abuse.

Mental Health and Substance Abuse Social Work

Social workers can help individuals overcome substance abuse. They also help families and communities recover from the impacts of substance abuse. These professionals focus on a client's relationships with their family members and the community and how substance abuse impacts those relationships. These social workers often provide individual and group therapy, family counseling, and case management.

Occupational and Employee Assistance

Occupational social workers work with businesses and other organizations to rearrange their policies and structure to boost morale, productivity, creativity, and efficiency. They may work for a union or directly for the organization. These social workers often provide job counseling services.

Policy and Planning

Some social workers study regulations, programs, and policies to find out which are most effective. They investigate the needs of a community, identify social issues, and conduct research. They may make legislative recommendations and create new programs to address social problems.

School Social Work

School social workers help children with educational, developmental, and emotional needs. They connect these students with school and community services that can help them. Most school social workers work in private and public schools or residential treatment centers.
Social Work License Requirements
Requirements for social work licenses vary by state. Some states only require a bachelor's degree for licensure, although most require a master's degree. All licensure candidates must earn a social work degree accredited by the Council on Social Work Education (CSWE).
In addition to earning a BSW or MSW degree, many states require candidates to complete supervised practicum hours. To meet these requirements, most social work programs feature built-in supervised practice.
The types of licenses available to social workers depend on the state but include credentials like licensed baccalaureate of social work (LBSW), licensed master of social work (LMSW), licensed master social worker - advanced generalist (LMSW-AG), and licensed clinical social worker (LCSW). LBSWs cannot provide clinical services.
An LCSW "gives you the flexibility to work in different areas like hospitals, administration, management, opening up your private practice, and even further studies", explains Joy Acaso, LCSW.
Admission Requirements for Online Social Work Programs
The following section details common admission requirements for graduate programs and undergraduate pathways in social work. While each school is unique, applicants to CSWE-accredited programs typically need to meet similar requirements.
Application

Many students can apply to college using the Common App, which is accepted by over 800 different schools. If your school does not accept the Common App, you can usually choose whether to apply online or through a paper application.

You must provide demographic information and information about your grades, activities, and test scores. Most bachelor's applications require a personal essay, while many graduate programs ask for a personal statement.

Test Scores

Many bachelor's programs require either ACT scores or SAT scores. For MSW programs, you may need to submit GRE scores. However, in recent years, schools have increasingly eliminated standardized test score requirements.

Letters of Recommendation

Most programs require letters of recommendation. For bachelor's programs, these letters of recommendation usually come from high school teachers. For graduate programs, schools generally prefer letters of recommendation from immediate professional supervisors or undergraduate professors.

Essays

When applying to a bachelor's program, most schools require students to write a personal essay of around 500 words. Depending on the prompt, you can use this essay to highlight a time you overcame an obstacle or solved a problem.

Graduate students usually need to submit a personal statement instead of a personal essay. This statement, usually 2-3 pages, outlines your career goals and explains why you want to attend that particular graduate program.

Official Transcripts

Programs at all levels require official transcripts. If you have previous college credits, you may be able to earn transfer credit toward your degree. Many colleges accept transfer credit from accredited colleges and universities.
How Do I Choose a Social Work Program?
Cost

The cost of college varies greatly depending on the type of school you choose and the level of your program. For example, according to the National Center for Education Statistics, the average cost of tuition and fees at a four-year, in-state, public college during the 2018-19 school year was $9,212. The average for out-of-state students at public colleges was $26,382, and the average for students at private colleges was $31,875 per year.

You can apply for scholarships and financial aid to help reduce out-of-pocket costs.

Program Format

Some online programs feature synchronous learning, meaning you must attend live online courses at specific times. Others deliver coursework asynchronously, allowing you to complete coursework around your own schedule as long as you meet deadlines for assignments, tests, and quizzes.

There are also full-time and part-time program options, and some programs offer accelerated coursework.

Location

If you plan to enroll online, your school's location may not be important. However, you should check to see if there are any on-campus requirements. Some schools require students to attend orientation in person, for example. Others may have certain courses that can only be completed on campus. You should also make sure that the curriculum meets licensure requirements in your state.

Accreditation

Accreditation matters for social work programs. Most states require a CSWE-accredited degree as part of the licensure requirements. Your school should also be regionally accredited. Otherwise, you may not be able to transfer credits, and employers may not recognize your degree.

Student Support

Student support services can help you succeed in a social work program. Check to see if your school of choice offers mentorships, advising, career services, and tutoring. Some schools help students find internships, and others maintain large alumni networks that students can use to pursue networking opportunities when trying to find a job or an internship.
Frequently Asked Questions About Social Work Degrees
true
What is the best degree for social work?
If you want to be a clinical social worker, you must earn a master's degree in social work. An MSW is the minimum education required if you want to become licensed to provide clinical social services.
What can I do with a social work degree?
Social work degree-holders can pursue careers as social workers, therapists, and family support workers. Practicing social work usually requires state licensure. Graduates with a degree in social work can also pursue careers as adult guidance workers, arbitrators, counselors, mediators, and life coaches.
Is a social work degree hard?
Social work can be challenging, and so can social work programs. The first two years of your bachelor's degree program should not be too difficult, but the work gets harder in years three and four as you tackle advanced major-related coursework. Graduate programs are typically more challenging and may require long hours of reading, writing, and hands-on practice.
Is social work a good career?
Social workers make a real difference in people's lives. If you get satisfaction out of helping people and don't mind making less money than professionals with a master's degree in many other fields, social work could be the right choice for you.
What are the highest-paying jobs I can get in social work?
The BLS reports that social workers earned a median annual salary of $51,760 in May 2020, although licensed clinical social workers tend to earn more than their nonlicensed peers. Social work students who earn a doctorate can pursue work as postsecondary teachers, who earn average annual salaries close to $90,000.
Find the Tools You Need to Get Started on Your Degree
Reviewed by:
Melissa Russiano is a Licensed Clinical Social Worker in private practice that has organically developed into a specialty helping working professionals. Russiano has a proven track record helping professionals avoid burnout in a unique way that holds clinicians accountable through laughter, tears, blunt (yet very supportive) feedback and quirky analogies that are grounded in solid theoretical research. Russiano practices solely in a virtual setting in the states of California, Florida, Ohio, Pennsylvania and Tennessee. In addition, Russiano is a professor at Simmons University online, imparting her experiences and knowledge in the field to graduate social work students.
Are you considering an online bachelor's degree in social work? Read our guide to find the best social work programs and career options. Learn how a master's degree in social work can elevate your career. Discover program options, career opportunities, and salary potential. Find your ideal school among the best online doctorate in social work programs. Discover what the program provides and what the field has to offer.
BestColleges.com is an advertising-supported site. Featured or trusted partner programs and all school search, finder, or match results are for schools that compensate us. This compensation does not influence our school rankings, resource guides, or other editorially-independent information published on this site.
Compare your school options.
View the most relevant school for your interests and compare them by tuition, programs, acceptance rate, and other factors important to find your college home.