Why Are Asian Americans Less Likely to Seek Out Mental Health Services?
Asian American students are less likely to seek out mental health services. Learn more about what mental health resources are available.
Image Credit: FatCamera / E+ / Getty Images
---
Asian Americans and Pacific Islanders are fast-growing demographics at U.S. colleges.
AAPI students often don't seek mental health services because of discrimination and stigma.
AAPI college students need competent care and access to treatment.
AAPI organizations, student groups, and other resources address mental health issues.
---
Asian American and Pacific Islander (AAPI) students are a diverse demographic, representing 48 ethnicities from around the world. According to the National Center for Education Statistics (NCES), there were over 1.3 million AAPI college students in the United States in 2019.
As diverse as the APPI demographic is, most members of the community experience the same issues unique to their Asian and Pacific Islander identities, like stigma, discrimination, and cultural bias against mental illness.
AAPI college students may need to overcome these obstacles in order to find mental health treatment. According to the National Alliance on Mental Illness, AAPI students also had the lowest help-seeking rate or any racial/ethnic group as of 2019 because of barriers to accessing treatment, including language differences and stigma.
However, there are many resources available to AAPI students, such as AAPI organizations and student groups. AAPI students can also help others in their community by being honest about their own mental health issues and sharing where they found help.
Explore more resources for our Asian American and Pacific Islander students
Supporting you at every step of your journey.
Discover Now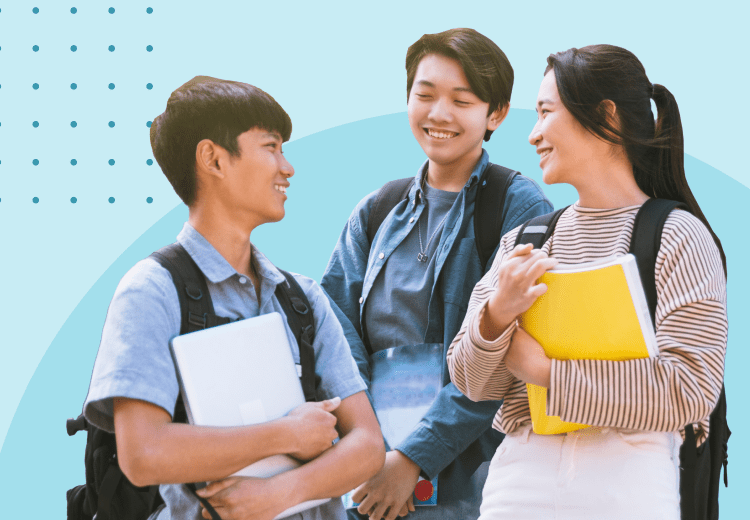 Mental Health Stigmas in the AAPI Community
Stigmas about mental health conditions may have a negative effect on the Asian American and Pacific Islander community. Harmful messages about mental wellness from friends or family can impact an AAPI college student's decision to seek mental health services.
AAPI college students may hesitate to address issues with their mental health because they do not want their community to see them as "crazy." They may feel like their friends and family would be ashamed of them. Asian Americans and Pacific Islanders may also value interdependence and community, so AAPI students might be afraid that a mental health condition will be viewed as a weakness that could embarrass their families.
AAPI college students also deal with stigma and discrimination outside of their community. This demographic faces xenophobia and racism. Recently, anti-Asian hate crimes have increased due to the COVID-19 pandemic.
Discrimination and stereotypes like the model minority myth can negatively impact a student's mental health. Asian Americans and Pacific Islanders are often stereotyped as hardworking and financially stable, able to overcome any obstacle on their own. However, these attributes are far from universal.
AAPI people also experience discrimination due to sometimes being perceived as "perpetual foreigners" and because of factors like their language, income, and citizenship status.
AAPI students may feel pressure to be successful from their community and from others. The model minority myth and other stereotypes can interfere with receiving offers of help.
Access to Competent Medical Care
Students within the AAPI community may have to overcome discrimination, cultural stigma, and financial and immigration issues to access mental health resources.
The AAPI community is not generally known to talk about mental health often, and friends and family may not be able to recognize if a student is struggling. AAPI students may feel like showing any kind of weakness will let down their families and their communities.
According to Higher Ed Immigration Portal, 25% of undocumented college students in the United States were members of the AAPI community in 2019. Even international AAPI students with visas and other statuses may experience insecurity and stress.
AAPI students born in the United States struggle with the perpetual foreigner myth, which means they are often seen as out of place and not belonging. Stereotypes and institutional barriers to treatment can worsen an AAPI student's mental health.
AAPI students need competent mental health treatment. Competent care can include a medical professional understanding specific cultural characteristics (including those relating to gender, class, sexual orientation, colorism, and religion), sharing identities with a student, speaking one or more of a student's languages, or helping them afford treatment.
A competent medical professional should be able to understand what AAPI students deal with based on their identities and the discrimination they face. The AAPI community is incredibly diverse, and students need competent care.
How to Change the Narrative About Mental Health
AAPI college students have the power to change the narrative about mental health in their communities. One way they can change how mental health is viewed in their community is by being open about their own mental health challenges.
All those within the AAPI community can break stigmas around mental health by sharing resources and communicating with family and friends. Talking about mental health with your loved ones can help them recognize when others are struggling. Community members can also push back when harmful misconceptions about mental health are shared in their presence and model disability justice and awareness themselves.
But the AAPI community cannot overcome stigma and shame about mental health on their own. It's important for AAPI people, as well as allies to the AAPI community, to listen to their concerns and advocate for AAPI mental health.
We all have to speak out against discrimination against the AAPI community and the negative impact it has on their mental health. We must also advocate for more mental health resources to address the diverse needs of the AAPI community.
Take Time to Prioritize Self-Care
Give yourself time and space to focus on you. Explore our collection of mental health resources to find support.
Learn More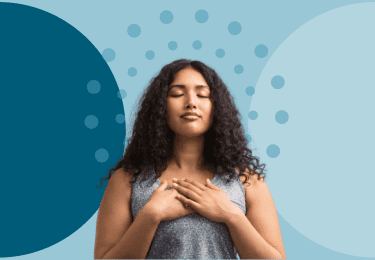 Mental Health Resources for AAPI Students
This podcast centers on Asian Americans' mental health as they navigate their careers, relationships, and identities. Host Vanessa Tsang Shiliwala invites guests from a variety of backgrounds to talk about how they've navigated their own mental health.
In this book, Tanaya Kollipara talks about the harmful narratives and stereotypes that impact Asian Americans' mental health. She explores how Asian Americans can overcome stigma and find mental health treatment.
This nonprofit helps young people ages 13-24 find affordable mental health treatment. Student groups write and distribute letters about managing mental health challenges.
Founded in 2020 following an increase in hate crimes against AAPI people following the onset of the COVID-19 pandemic, this organization fights discrimination. The nonprofit also offers programs related to mental health, representation, and solidarity-building.
The mission of NAAPIMHA is to promote mental health, while providing resources like affordable mental health and suicide prevention services.
The Asian Mental Health Collective offers website visitors a directory of Asian therapists. Asian students in the United States and Canada can use the directory to try to find therapists near them and within their price range.
This Instagram account breaks down stigmas in the Asian community and gives followers resources to find adequate treatment. Asian students will be able to find events and discussions about mental health.
---
DISCLAIMER: The information provided on this website is not intended or implied to be a substitute for professional medical advice, diagnosis, or treatment; instead, all information, content, and materials available on this site are for general informational purposes only. Readers of this website should consult with their physician to obtain advice with respect to any medical condition or treatment.