College Prep Checklist for International Students
Learn how to navigate the U.S. college system as an international student, and figure out what to pack for your first year.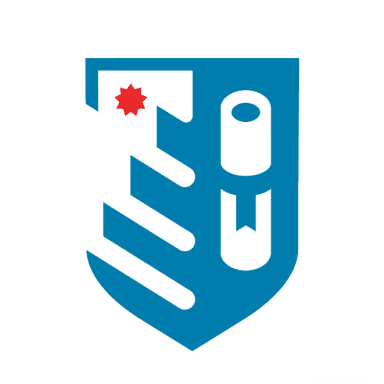 by
Staff Writers
Published on August 13, 2021 · Updated on June 27, 2022
Reviewed by
Susana Muñoz, Ph.D.
Our Review Network
BestColleges is committed to delivering content that is objective and accurate. We have built a network of industry professionals across healthcare and education to review our content and ensure we are providing the best information to our readers.
With their first-hand industry experience, our reviewers provide an extra step in our editing process. These experts:
Suggest changes to inaccurate or misleading information.
Provide specific, corrective feedback.
Identify critical information that writers may have missed.
Our growing Review Network currently consists of professionals in fields like business, nursing, social work, and other subject-specific industries; professionals in higher education areas such as college counseling and financial aid; and anti-bias reviewers.
Reviewers typically work full time in their industry profession and review content for BestColleges as a side project. Our reviewers are members of the Red Ventures Education Freelance Review Network and are paid for their contributions.
---
International students must pay close attention to U.S. immigration regulations.
Bringing items and mementos from home can help stave off homesickness.
Prescriptions must be filled before leaving your home country, and documentation is required.
It's not always necessary to purchase textbooks — you can also rent or borrow them.
---
Attending college for the first time is a big step, especially for learners who decide to study outside their home countries. Studying in the U.S. requires more planning and foresight for international students than domestic learners. For example, it can be difficult to keep up with all of the required documentation.
Additionally, packing the right items for the first year of college can help students start off on the right foot.
What to Do Before You Get to Campus
International students often need to go through several more steps than domestic learners, so it's important to get started with this process early. Check with the international students and scholars office at your school for details. This office should offer cultural and academic support, as well as a global community to connect with.
Gather All Necessary Documents
Colleges and universities require you to provide documentation showing you are in the country legally for the purpose of studying. Many colleges provide students with advisors to help them gather the necessary forms. Knowing what documents to bring to college can help avoid stressful moments later on.
Some required items include the following:
Passport and valid U.S. student visa
Any other immigration documents
Acceptance letter from the college and other correspondence with the school
Proof of financial support
Record of required immunizations
Health insurance information
See Whether You Need to Quarantine or Get a COVID-19 Vaccine
Due to international travel restrictions related to the ongoing pandemic, some students may need to quarantine after arriving in the United States and/or show proof of COVID-19 vaccination. These requirements depend on Centers for Disease Control and Prevention guidelines and specific COVID-19 requirements set by schools.
Confirm Your Class Schedule
Before setting foot on an airplane, international students need to confirm their class schedule and make sure they're registered for courses required by their degree program. A U.S. student visa may require international learners to maintain full-time status, meaning that taking too few classes could complicate their time abroad.
Reserve and Pay for Housing
Whether you want to live in an on-campus dorm or an off-campus house or apartment, it's important to find housing before you arrive, reserve your room, and pay for it. Finding a good college roommate can also make or break the college experience. Get to know a prospective roommate before agreeing to live with them.
Stay Current on ICE Guidelines
Due to COVID-19 and international travel restrictions, international degree-seekers must prioritize staying current on U.S. Immigration and Customs Enforcement (ICE) guidelines. Failing to do so could result in issues reentering the country after going home for a visit or holiday.
What to Bring From Your Home Country
Figuring out what to pack in your suitcases can feel overwhelming, but we created a list to help you prioritize the essentials.
Photos and Mementos
Feeling homesick for your family and friends is completely normal in college, especially for students thousands of miles away from home. Bringing photographs, small decorative items, and even food items you can only find in your home country can help ease homesickness and make you feel more comfortable.
Laptop and Electrical Adapter
Bringing a laptop from your home country could help you save money. If you do this, however, make sure you have the proper plug adapter for both your laptop and any other electronics you plan to bring.
Backpack or Bookbag
When you have multiple classes in a row and no time to go back to your dorm room, finding a suitable backpack is key to carrying all of your textbooks without hurting your back. These bags can also be used to carry smaller essential items like folders and pens.
Prescription Medications
Students who take prescription medications will need to bring these with them to the United States. You can only bring 90 days of medication, but your doctor may be able to transfer your prescription to a local pharmacy. Make sure you bring a doctor's note and a copy of your prescription (in English) for when you go through customs.
Seasonal Clothing
Rather than packing your entire wardrobe, try to pack appropriate clothing for the climate where your college is located. For schools in the Northeast, for example, fall-term items might include a mix of T-shirts, long-sleeved shirts, light and winter jackets, scarves, sweaters, and winter shoes. As long as you plan to return home for the winter break, you can bring more spring-friendly items at a later date.
What to Buy After You Get to Campus
Some items need to come from your home country, while other items are best bought after you reach campus. Review this list and make notes on what you still need to get.
Dorm Essentials
Making sure you have dorm essentials can greatly improve your college experience, so it's worth running to the store soon after you arrive. Some items to put on your list include bedding, laundry items, toiletries, storage containers, utensils, and a small trash can. Depending on what your college offers and whether you live on campus or not, you may also need to buy some furniture.
School Supplies
Creating a college supplies checklist can help ensure you don't show up to your first class missing an essential item. Whether you decide to shop off campus or visit your local campus bookstore, you should be able to find items like pens and pencils, notebooks, folders, and a planner to help get you started on the right foot.
Textbooks
There are several ways to save on college textbooks, although they can still be expensive. For starters, decide whether renting or buying your textbooks makes more sense. If you're taking a class outside your major, you may be able to rent books or borrow them from the library or a friend.
Additional Resources for International Students
---
Feature Image: Juanmonino / E+ / Getty Images