How to Access College Disability Services and Accommodations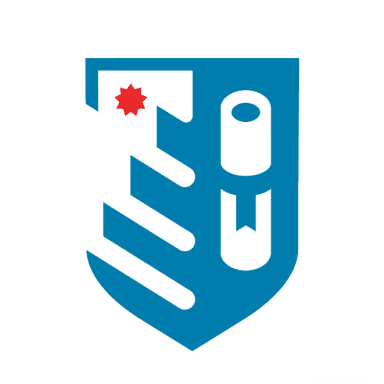 by
Staff Writers
Published on August 18, 2021 · Updated on April 1, 2022
---
Colleges do not have to provide the same accommodations you received in high school.
Meet with a college disability services professional to prepare for your first day.
Accommodations may not be approved without proper medical documentation.
---
If you're seeking college disability services on your campus, you may be wondering what your rights are and how you can ensure they're being honored. Nearly 1 in 5 college students has a disability. To serve these learners, campuses typically offer an array of services to ensure support and access.
U.S. colleges and universities cannot discriminate against people with disabilities and are required to provide certain accommodations. While the school is responsible for providing basic disability access, such as accessible facilities and services, it's ultimately the student's responsibility to request specific accommodations.
In this guide, we explain how to request college disability accommodations so you can have the best chance of academic success.
What Kinds of Disability Services Do Colleges Offer?
Students seeking college disability accommodations can usually find a variety of resources at their school. When looking at colleges and universities, students and their families should contact the student services and/or disability services offices at these schools to ask about disability accommodations and support.
Working with students, faculty members, and academic departments, the disability services office helps learners receive timely access to support and handles requests related to physical, cognitive, learning, and other types of disabilities.
Some of the most common types of accommodations include the following:
Sign language interpreters
Test-taking accommodations, such as extended time and alternative formats
Note-takers/scribes
Course substitutions and/or waivers
Wheelchair ramps and elevators
Special parking spaces
How to Request College Disability Accommodations
Most colleges have a formal step-by-step process for requesting and receiving disability accommodations for campus-based learning. These are reviewed below.
Step 1: Register on Campus as a Student With a Disability
To register as a student with a disability and receive college disability services, reach out to the disability services access center. You can typically set up an in-person or virtual meeting with a representative to review your disability, the types of accommodations you've previously received, and the services available to you.
Just because you received a specific accommodation in high school does not mean you will receive the same accommodation in college. This is especially true if you lack proper documentation and proof of a disability.
Step 2: Provide Proof of Your Disability
Before providing any type of accommodation, colleges and universities will ask you to provide proper documentation of your disability. This may include a recent medical report or a psychological evaluation, depending on the nature of your disability. If you have a visual impairment, for instance, an ophthalmologist or other vision expert can provide documentation.
If you had an individualized education program in high school, this document can help identify the type of accommodations you may need; however, it will not suffice as proof of a disability.
In the case of short-term disabilities, such as a broken or dislocated limb, you typically do not need additional documentation other than proof of your visit to a medical facility.
Step 3: Meet With a Disability Services Office Representative
After gathering all the documentation required to seek accommodations, make an official appointment with a college disability services representative. In this meeting, you'll provide your documentation and concrete details about the challenges you face with your disability. You'll also discuss the type of accommodations you need to thrive in college.
This might feel like a somewhat invasive process. Remember that all healthcare documentation and conversations are considered private and should not be accessible to others without your consent. If you're worried about your privacy, ask a staff member how your information will be kept secure.
Step 4: Notify Professors of Your Eligibility for Accommodations
After receiving confirmation of eligibility from the disability services office, notify your professors to start setting up accommodations. Your confirmation will typically come in the form of a letter, but you may receive an email in place of or in addition to a letter. You can then provide this documentation to your instructors.
Some students may wish to keep the details of their needs and requests for accommodations more private. In that case, you can set up a one-on-one meeting during a professor's office hours.
Step 5: Regularly Remind Instructors Whenever You Need Accommodations
Despite providing accommodation documentation, it may still be necessary to advocate for yourself and remind your professors about the services available to you.
Professors who teach multiple courses with large classes may struggle to remember each student's situation while balancing all their duties and obligations. Nonetheless, it's an important part of a professor's job to make the appropriate accommodations for students.
What If You Need New Disability Accommodations?
Many students with disabilities arrive on campus with the appropriate documentation and resources to get the services they need; however, others may not recognize their needs until they're in college. Likewise, the accommodations that worked for you in high school or earlier may no longer suffice.
If you start college and realize you need additional support, speak with your academic advisor, your school's disability services office, or an instructor. Professors can be a key resource in helping you access essential services, as they regularly evaluate your class performance and may have a clearer understanding of what accommodations could benefit you.
Most universities require instructors to put a "reasonable accommodation" notification on their syllabi with information about accessing disability services. Many professors emphasize and repeat this information early on in the semester to help students feel comfortable approaching them should the need arise.
Frequently Asked Questions About College Disability Services
When should you request college disability accommodations?
Ideally, you should request these services shortly after receiving your letter of acceptance. It can take some time to set up a disability services meeting and gather the required documentation, so starting early can help provide the time needed to get your accommodations in order before the first day of class.
What kinds of questions should you ask your college's disability services office?
Some topics you may want to cover with a disability services representative include: What types of assistive technology services are available? What types of accommodations does the school provide? How many support counselors are employed to help students access disability services?
Do colleges have to provide the same accommodations you had in high school?
Colleges are not required to offer the same types of accommodations you had in high school. However, the accommodations do need to be reasonable based on your disability and specific needs. All students must have the chance to learn equally, and colleges should provide accommodations that allow them to do this.
What happens if your request for disability accommodations is denied?
Denied disability accommodations are typically due to a lack of information. Regardless of the issue, reach out to your representative immediately to learn what the problem is and how it can be resolved.
Reviewed by:
Angelique Geehan
Angelique Geehan works to support and repair the connections people have to themselves and their families, communities, and cultural practices. A queer, Asian, gender-binary nonconforming parent, Geehan founded Interchange, a consulting group that offers anti-oppression support. Geehan organizes as part of several groups, including National Perinatal Association's Health Equity Workgroup, the Health and Healing Justice Committee of the National Queer and Trans Asian and Pacific Islander Alliance, QTPOC+ Family Circle, and Batalá Houston.
---
Editor's Note: This article contains general information and is not intended to be a substitute for professional advice. Please consult a professional advisor before making decisions about health-related issues.
---
Feature Image: Jelena Zelen / Shutterstock