What Is STEM and Why Is It Important?
STEM stands for science, technology, engineering, and math. Learn why STEM is a great field to major in and pursue professionally.
Image Credit: Tom Werner / DigitalVision / Getty Images
---
STEM consists of the natural sciences, math, engineering, and technology-related fields.
Most STEM jobs are in high demand but suffer from a lack of qualified candidates.
STEM is necessary for growing the economy and staying globally competitive.
---
You've likely heard the term STEM, but what does it stand for? STEM is an acronym for science, technology, engineering, and math. These four fields share an emphasis on innovation, problem-solving, and critical thinking. And together they make up a popular and fast-growing industry.
Most STEM workers use computers and other technology in their day-to-day jobs. Many also use the scientific method to test hypotheses and theories.
BestColleges.com is an advertising-supported site. Featured or trusted partner programs and all school search, finder, or match results are for schools that compensate us. This compensation does not influence our school rankings, resource guides, or other editorially-independent information published on this site.
Ready to Start Your Journey?
Read on to learn more about the different kinds of STEM topics you can study and why these fields are so important in today's economy.
What Are STEM Fields?
STEM comprises the following major areas of study:
Natural, physical, and life sciences (sometimes including medicine)

Computer, electronics, and other technology-related disciplines

All types of engineering

Mathematics, or any field involving a heavy application of mathematical principles
Many debate whether certain fields count as STEM. Some STEM definitions include the social sciences, such as psychology, economics, and anthropology. Most sources, however, consider these separate categories.
U.S. Immigration and Customs Enforcement maintains a list of college STEM majors, which includes the four basic subjects above, along with architecture, psychology, digital communication, and some pharmaceutical and social sciences. Notably, fields like accounting, political science, and nursing are excluded from this list.
Architecture is a relatively new addition to STEM, only officially recognized by the U.S. government in 2019.
Many also debate whether health and medical fields like nursing and dentistry should be considered STEM. ACT Inc. includes many health and medical fields in its 2016 Condition of STEM report, giving doctors, nurses, and dentists the designation of STEM professionals.
What Is a STEM Major?
A STEM major is any major in a recognized STEM field. Note that colleges may have different definitions of what areas of study constitute a STEM major.
Most undergraduate STEM programs culminate in a bachelor of science degree, though others may lead to a bachelor of applied science, a bachelor of engineering, or a bachelor of architecture. STEM students commonly take many of the same courses in fields like biology, chemistry, calculus, statistics, and engineering, regardless of their major.
STEM degrees tend to be some of the most demanding majors in terms of the amount of time students typically spend completing assignments and preparing for class each week.
Examples of Popular STEM Majors:
Why Is STEM Important?
As society innovates and technology advances, the need for professionals who understand how these technologies work and who can propose practical solutions continues to grow. The U.S. Bureau of Labor Statistics (BLS) calls STEM careers "tomorrow's jobs," emphasizing the importance of these unique industries.
Today, STEM jobs are in high demand, and many are projected to stay in demand for several years. At the same time, STEM professionals are in short supply, which is why so many colleges — as well as the U.S. government — are imploring students to study STEM.
In 2019, the Trump administration invested $578 million in STEM education. More recently, President Biden's 2022 education budget promised to prioritize STEM.
Ensuring students have access to a quality STEM education is essential for keeping the U.S. competitive in the global market. Students are actively encouraged to study STEM through statewide initiatives, many of which encourage women and people of color to enter the predominantly white, male industry.
Many schools also offer incentives to students studying STEM through scholarships and partnerships with cities and states.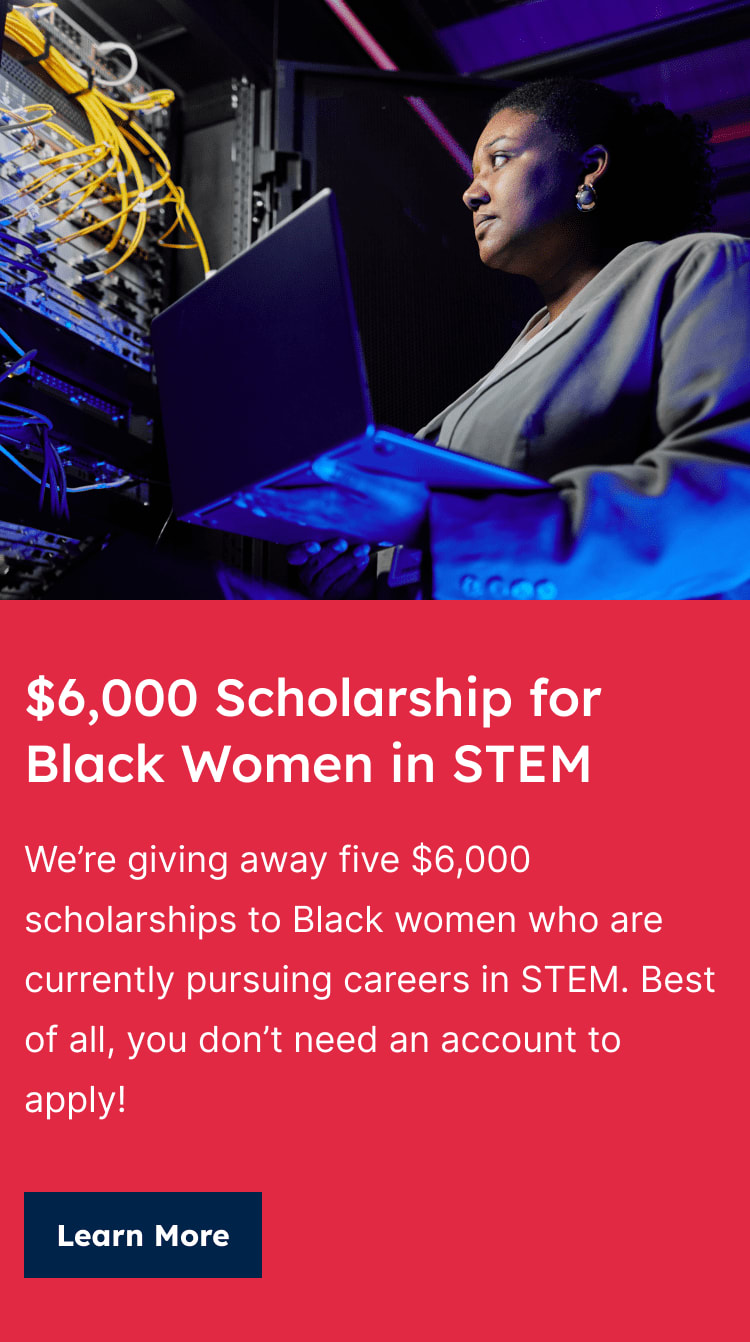 What Are Some Popular STEM Careers?
STEM majors can pursue an array of paths, with many choosing to work for private businesses, nonprofits, labs, universities, and the military. Some STEM majors work their way up to management positions, while others attend graduate school to conduct research.
The BLS has identified 100 unique STEM careers, though this is not an exhaustive list. The following table presents some of the most popular STEM careers, as well as each job's median salary and projected employment outlook.
Salary & Job Outlook for Popular STEM Careers

| Job | Median Salary (May 2021) | Job Growth Rate (2021-31) |
| --- | --- | --- |
| Physicists and Astronomers | $147,450 | 8% |
| Computer Hardware Engineers | $128,170 | 5% |
| Software Developers | $109,020 | 25% |
| Chemical Engineers | $105,550 | 14% |
| Database Administrators | $101,000 | 9% |
| Computer Systems Analysts | $99,270 | 9% |
| Mathematicians and Statisticians | $96,280 | 31% |
| Industrial Engineers | $95,300 | 10% |
| Architects | $80,180 | 3% |
| Web Developers | $78,300 | 23% |
Popular Online Programs
Learn about start dates, transferring credits, availability of financial aid, and more by contacting the universities below.
4 Reasons to Consider Majoring in a STEM Field
Many students are unsure whether STEM is the best choice for them. Use the following statements to help you determine whether STEM could be an appropriate path.
1

You're Good at Math

Many STEM jobs require a solid understanding of high-level math concepts. If you're not a fan of math or struggle with making accurate calculations, a non-STEM job — or a STEM career that's not math-heavy — may work better for you.
2

You Enjoy Learning New Technology

Technology is at the heart of many in-demand jobs. Those who love working with different technology and machines, such as computers, cars, and electronics, will likely find a STEM career extremely rewarding.
3

You'd Prefer a Computer-Based Job

Some people want active jobs that require them to speak with others, move around, travel, and use their bodies. If you'd rather have a less social and physically demanding job — and you have no problem sitting at a computer all day — a STEM job could be an ideal fit.
4

You Want to Make Good Money

Many STEM jobs promise high salaries. If you're hoping to make a substantial income straight out of college and down the line, a STEM major can help you achieve that goal.