Bachelor's in Risk Management Program Guide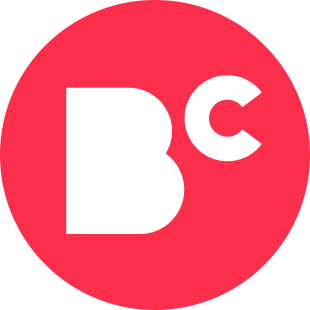 By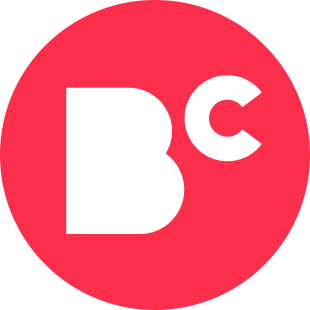 Staff Writers
Writer
The staff writers for BestColleges collaborate to deliver unique, student-driven content on topics such as career development, college life, and college planning....
Updated on August 15, 2023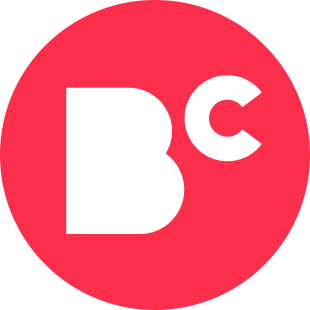 By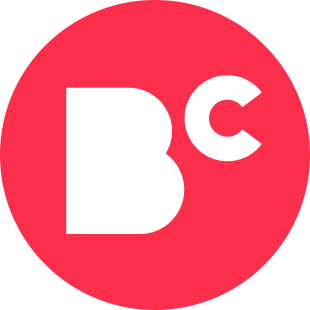 Staff Writers
Writer
The staff writers for BestColleges collaborate to deliver unique, student-driven content on topics such as career development, college life, and college planning....
Updated on August 15, 2023
www.bestcolleges.com is an advertising-supported site. Featured or trusted partner programs and all school search, finder, or match results are for schools that compensate us. This compensation does not influence our school rankings, resource guides, or other editorially-independent information published on this site.
Turn Your Dreams Into Reality
Take our quiz and we'll do the homework for you! Compare your school matches and apply to your top choice today.
The business and financial industries are on track to add more than 700,000 new jobs to the economy between 2016 and 2026, according to the U.S. Bureau of Labor Statistics (BLS). For students and workers intrigued by the financial industry, obtaining a risk management degree could catapult you to the next level.
The business and financial industries are on track to add more than 700,000 new jobs to the economy between 2016 and 2026, according to the U.S. Bureau of Labor Statistics (BLS).
As the insurance industry deals with recent government reforms and catastrophic events, it needs well-trained and quick-thinking professionals to help manage risks for clients. Risk management professionals work at each stage of the risk assessment process to identify risks and create strategies to deal with them. Insurance is the best risk mitigation system out there, with a demand for underwriters, agents, and adjusters. With a risk management degree, workers show employers they have the means and resources to sustain a business' financial health and give consumers the protection they need. If you're interested in a risk management degree, read on to learn more about how to select and apply for a program.
Should I Get a Bachelor's in Risk Management?
Earning a risk management degree takes time, dedication, and passion for the field. Students with strong analytical skills and a penchant for mathematics and problem-solving enjoy working in the risk management and insurance industry. Schools with risk management programs offer on-campus or fully online delivery formats. On-campus programs attract students who want the traditional college experience. Online courses allow busy professionals to study and complete coursework while maintaining their careers. Students in traditional courses receive more one-on-one attention from instructors. In contrast, online students work on their own and communicate with instructors through email and other forms of communication. The choice between online and on-campus courses depends on each student's learning style.
Risk management majors gain a unique skill set that prepares them to identify and manage risks in different sectors. Core classes focus on concepts and practices that shape the insurance industry. While advancing through the program, students take courses in fraud, retirement planning, and corporate governance. With this knowledge, graduates go on to assist businesses or individuals with creating and applying for insurance policies. They can also work with investors to identify favorable stock options or investments. Essentially, risk management professionals help organizations prevent and prepare for financial losses. They serve as valuable members of the company's management team, monitoring the organization's financial health and making suggestions to minimize risks.
What Can I Do With a Bachelor's in Risk Management?
A risk management degree increases a learner's knowledge of the economy and the factors affecting it. With this knowledge, learners can work in fields related to financial management, asset protection, insurance, and analysis. Graduates pursue careers that utilize their specific professional and social talents. For example, analytical students may gravitate toward insurance underwriting or financial examination, while extroverted students might prefer working as insurance sales agents or claims adjusters -- positions that require direct contact with customers. This degree gives graduates the skills to collaborate with large corporations, or help individuals find the right products.
Insurance sales agents sell various types of insurance, including auto, health, and life insurance policies. They interview clients to learn their financial standing and suggest plans or changes to their current plans. Agents have the authority to renew policies and customize plans to suit their clients' needs.
Median Annual Salary: $49,710*
Actuaries utilize statistics and other mathematical disciplines to estimate the likelihood and potential cost of catastrophic events, such as deaths and natural disasters. They write reports and create charts to share their findings and calculations. Actuaries use computer software to obtain and process this information.
Median Annual Salary: $101,560*
Examiners monitor an institution's financial health. They ensure institutions have enough money to issue loans and deal with financial losses. While examining this information, examiners write and deliver reports to keep executives informed. They also review the institution's financial statements, like balance sheets and expense accounts, to determine its assets and liabilities.
Median Annual Salary: $81,690*
Source: Bureau of Labor Statistics
How to Choose a Bachelor's in Risk Management Program
Before applying for risk management programs, students need to research their options. Many colleges and universities offer risk management degrees, but each school runs its program differently. While researching programs, students need to consider cost, curriculum, program length, accreditation, and location. The program's cost depends on the school's tuition and fee structure. Learners using financial aid to pay for tuition should know if their aid packages cover the full cost of tuition. If not, they may need to take out loans or consider more affordable programs. Program length is another determining factor for many students. To receive a risk management degree from most schools, students need at least 120 credits. Typically, it takes four years to obtain a bachelor's degree. Students with serious time constraints may opt for an online program.
Course requirements greatly impact the length of each program. In programs with capstone requirements, students must create research projects and present them to instructors for evaluation. These projects take time, and students must stay up-to-date with project deadlines to graduate on time. Students must also take their enrollment status into account. Students can enroll as full-time or part-time learners. Full-time learners take a full course load each semester, while part-time learners take fewer credits per term. On average, full-time students graduate earlier than part-time students. To deal with the disparity, some schools offer accelerated online programs or self-paced courses. These options help students progress through their programs faster.
Programmatic Accreditation for Bachelor's Programs in Risk Management
Colleges and universities are encouraged to undergo the accreditation process to qualify for federal funds and receive recognition. Regionally accredited institutions join the U.S. Department of Education's database as approved schools, qualifying them to receive federal funding. Students from regionally accredited institutions also have a much easier time transferring their credits. Higher education institutions can also apply for programmatic accreditation, which is department-specific. Accrediting bodies evaluate programs to determine if they properly prepare students to work in their chosen field. These bodies consist of working professionals and academics who review program curriculum and interview instructors.
Bachelor's in Risk Management Program Admissions
The admissions process for a risk management degree varies by school. Applicants must adhere to the school's admission requirements and submit their application by deadline. During the admissions process, schools examine prospective students' academic and social records, including their transcripts to see if students took rigorous courses to prepare them for college. Admissions officers also look at external factors, like students' extracurricular activities and community service. To learn more about their applicants, schools ask that potential students send test scores and letters of recommendation along with their applications and transcripts. Most regular-deadline colleges accept applications between January and February, and mail out acceptance letters by spring. Early action candidates submit their applications by early November. Early action decisions are binding, and once these students are accepted, they must agree to attend the school. Schools with a rolling admissions process allow students to submit applications until the summertime.
Prerequisites
Minimum GPA:

Typically, schools look for applicants with cumulative GPAs of 3.0 or higher. However, some schools accept applicants with 2.5 or 2.7 GPAs
Admission Materials
Application:

The core application usually asks for basic information and takes no longer than a couple hours to complete. However, applicants usually need additional time to gather supporting documents and letters of recommendation, and write their personal statements, if required.

Transcripts:

Students request official transcripts from their high schools or other higher education institutions. Schools use transcripts to verify graduation dates, coursework, and GPA.

Letters of Recommendation:

Letters of recommendation provide schools with insight into their applicants' character and work ethic. Usually, applicants ask their coaches, teachers, or mentors write these letters.

Test Scores:

Schools evaluate students' SAT or ACT scores on a case-by-case basis. Schools may prioritize scores in either the reading or math sections, depending on the applicant's prospective major.

Application Fee:

Schools charge a fee to process applications. Fees are nonrefundable and must be paid when students submit their application. Students with income limitations may qualify for fee waivers.
What Else Can I Expect From a Bachelor's in Risk Management Program?
Students seeking a risk management degree take a course load that meets certain learning outcomes and objectives. With the help of instructors and industry professionals, schools teach students the skills they need to excel in risk management. In this section, prospective students get an in-depth look at a typical risk management course list.
Courses in a Bachelor's in Risk Management Program
The following sample curriculum features basic courses for a risk management degree. Course names and delivery differ by school, but the learning objectives remain largely the same. Many risk management curricula include insurance courses that explore common insurance products and their assets and liabilities. In this curriculum, students take elective courses in fraud and financial planning.
Principles of Risk Management and Insurance
This foundational course explores different insurance products such as life, health, and property insurance. Students learn how the economy and government regulations affect insurance policies and underwriting. Students are tasked with identifying risks and using insurance and other methods to manage them for a company or individual.
Professionals in the risk assessment field must identify and prevent occupational fraud. This course teaches students fraud examination steps, including how to obtain the proper documents, interview witnesses, write reports, testify, and conduct forensic examinations. Instructors explain the different types of occupational fraud and how people commit fraud.
Retirement Savings and Income Planning
In this class, students learn about retirement planning concepts and procedures used for individuals and businesses. Students explore retirement objectives and how to evaluate them for each client, customizing retirement plans for clients, tax considerations and plan distributions. Learners also assist clients with funding plans and investing assets.
Individual and Group Life and Health Insurance
Employers and individuals must take special precautions to deal with unexpected illness or death. Insurance packages provide them with a safety net during these difficult times. The life and health insurance course covers the basics of insurance, while explaining the underwriting process.
Property and Casualty Insurance
In this class, students employ property and casualty insurance as risk management tools. They draft and review contracts used in insurance proceedings, and negotiate with insurers and the insured to find the right products for their needs. During these negotiations, students discuss the business and personal risks associated with the insured.
How Long Does It Take to Get a Bachelor's in Risk Management?
In a basic risk management program, students take core and elective courses. The average student graduates in four to five years. Core courses are mandatory, but students can fulfill elective requirements with outside credits from prior colleges or prior learning assessments. The prior learning assessment system awards college credits for work or military experience to help students build credits and reduce costs. Students can also take the college level examination program (CLEP) to receive college credits. CLEP exams cover a wide range of subjects, including history and English. Students can take the exam in lieu of enrolling in classes to fulfill course requirements, saving them time and money. Before taking the exam, students must confirm that their school accepts CLEP credits.
How Much Is a Bachelor's in Risk Management?
The cost of a risk management degree depends on the school's tuition rate. Tuition rates vary by school, and public universities tend to charge lower rates than private institutions, but generally, tuition ranges from $16,000 to $45,000 per year. Students on a budget should look at their financial aid options, including merit and need-based scholarships and grants. These aid options subsidize what students must pay out-of-pocket for their program. To further cut down on costs, students may decide to live off-campus, forgoing on-campus housing. On top of tuition, most schools charge student fees to pay for their operating costs.
Schools can also price their courses differently. Some schools use a cost-per-credit system for their online courses, making them less expensive than traditional on-campus classes. In a cost-per-credit system, students pay only for the courses in which they enroll each semester. This system works best for part-time learners and online students. Students in fully online programs do not travel to their schools, saving them money on housing and transportation expenses.
Certifications and Licenses a Bachelor's in Risk Management Prepares For
RIMS Certified Risk Management Professional
To receive this certification, applicants need a bachelor's degree in risk management and at least one year of professional experience working in the field. Applicants without a degree in risk management need three to seven years of experience in the risk management industry.
PMI Risk Management Professional
The Project Management Institute created this certification for risk management professionals. The 170 multiple-choice question exam takes three-and-a-half hours to complete. Applicants need 4,500 hours of project risk management experience and 40 hours of project risk management education.
Certification in Risk Management Assurance
With this certification, applicants demonstrate their ability to understand and mitigate organizational risks, teach mid- and senior-level members risk management concepts, and offer quality assurance. Applicants with a bachelor's degree must have at least two years or more of experience working in risk management or quality assurance.
Resources for Risk Management Students
The Risk Management Society created the center to educate and connect risk management professionals across the globe. Its website features a resource center with a blog, online magazine, and the Axco Insight Risk Manager system.
The online magazine analyzes risk management and commercial insurance in several different sectors, including energy, transportation, healthcare, and construction. The magazine also holds the National Workers' Compensation and Disability Conference and Expo.
This website caters to insurance agents, brokers, and claims adjusters by providing the latest insurance news. It shares research data regarding the insurance industry and up-to-date information on compliance laws.
The International Risk Management Institute runs this blog for risk management professionals. Users can find posts on corporate fraud prevention, cyber and privacy risk and insurance, and enterprise risk management.
Each year, experts and leaders in risk management and assessment create this report to identify the risks that the global community faces. They explore the economic, environmental, and social conflicts that impact our daily lives.
Professional Organizations in Risk Management
Joining a professional organization as a student or a working professional maximizes your access to continuing education resources, training materials, and industry news. Many associations publish their own magazines and blogs to share the latest risk management research and data with their members. Similarly, these organizations develop materials to prepare students for certification and licensure exams. Students looking for networking opportunities can attend annual conferences and events held annually by these groups.
The nonprofit organization boasts membership from corporations, charities, and government entities. Its mission to advocate for the global risk community inspired the organization to create the RIMS Legislative Summit.
Created in 1986, the Institute of Risk Management takes a multidisciplinary approach to risk management and mitigation. In 2005, it developed the international certificate in risk management and subsequent courses to help applicants study for the exam.
URMIA serves colleges and universities that administer risk management programs. Its members include professionals working at these colleges as well as corporations that support the association's mission.
Established in 2002, this volunteer group supports risk management professionals by offering certifications like the Professional Risk Manager Designation and customized training sessions. Local chapters hold meetings regularly and connect professionals internationally.
The RMA assists financial institutions with establishing and adhering to risk management principles. The Association publishes the RMA journal, newsletters, and books to educate its members.