Best Online Risk Management Programs
Our experts at BestColleges have ranked the best online risk management program. Read on to discover where a bachelor's in risk management can take you; learn about curricula, admission standards, potential career paths, and more.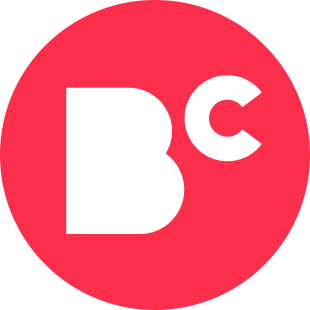 By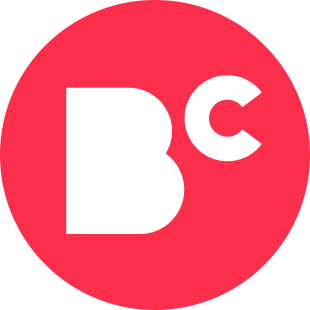 Staff Writers
Writer
The staff writers for BestColleges collaborate to deliver unique, student-driven content on topics such as career development, college life, and college planning....
Updated on September 21, 2023
Edited by
Rebecca Long
Editor & Writer
Rebecca Long is a copy editor for BestColleges. She has nearly a decade of editorial experience, including writing and editing. As a freelance journalist, her work has been published in The Boston Globe, The Guardian, Slate, and others. She has also ...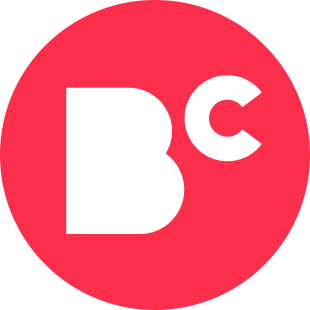 By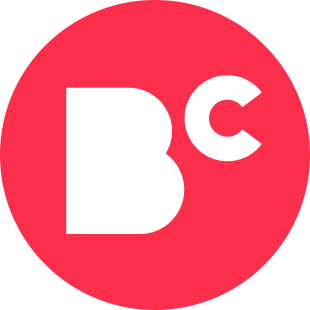 Staff Writers
Writer
The staff writers for BestColleges collaborate to deliver unique, student-driven content on topics such as career development, college life, and college planning....
Edited by
Rebecca Long
Editor & Writer
Rebecca Long is a copy editor for BestColleges. She has nearly a decade of editorial experience, including writing and editing. As a freelance journalist, her work has been published in The Boston Globe, The Guardian, Slate, and others. She has also ...
Updated on September 21, 2023
www.bestcolleges.com is an advertising-supported site. Featured or trusted partner programs and all school search, finder, or match results are for schools that compensate us. This compensation does not influence our school rankings, resource guides, or other editorially-independent information published on this site.
Turn Your Dreams Into Reality
Take our quiz and we'll do the homework for you! Compare your school matches and apply to your top choice today.
Bachelor's in risk management programs can equip students with advanced strategic and insight-driven tools for mitigating the risks organizations face. They generally maintain a multidisciplinary focus with strong applications in the insurance, banking, financial services, and corporate finance industries.
Many institutions offer risk management degree programs in both campus-based and online learning formats. Often, schools include risk management in their lineup of business programs.
Graduates of these programs can pursue jobs as risk analysts and risk management consultants. Some also pair risk management with computer science or technology education to access career paths in data protection and cybersecurity.
The Bureau of Labor Statistics (BLS) groups some risk management positions within more general career profiles. For example, the BLS includes financial risk analysts within the broader category of financial analysts. These professionals earned a median salary of $83,660 per year in May 2020 with 6% projected job growth between 2020 and 2030.
Risk management professionals working in cybersecurity and information security enjoy an even stronger near-term outlook. According to BLS data, information security analysts made a median wage of $103,590 per year in May 2020. The BLS also projects positions for these professionals will grow by 33% over the next decade.
What Can I Expect From an Online Bachelor's in Risk Management Program?
Risk management professions generally attract people who excel at extracting insights from data. Analysis usually focuses on quantitative information, making strong numeracy skills vital to your professional success. Key soft skills include communication, problem-solving, and time management.
Some schools' risk management programs are campus-based and others are offered online. Most bachelor's degree programs require students to complete 120 credits or 40 courses. Full-time learners can normally earn their degree in four years.
Programs may allow students to choose a concentrated focus or offer more general training. Examples of specialized bachelor's programs include:
Risk Management and Insurance
Risk Management and Finance
Enterprise Risk Management
Real Estate Risk Management
Cybersecurity Risk Management
A bachelor's in risk management usually leads to one of two degree designations: a bachelor of science (BS) or a bachelor of business administration (BBA).
BS programs generally maintain a core focus on data analysis, research skills, and systematic methodologies. Meanwhile, BBA study paths ground similar topics in their direct applications to the world of enterprise management.
Some schools offer risk management students the option to pair their undergraduate degree with a master of business administration (MBA). In certain cases, learners can earn an MBA on an accelerated schedule, typically at the same school where they acquired their bachelor's.
Still Looking for the Right Fit? Discover Similar Degree Programs.
Popular Online Risk Management Programs
Learn about start dates, transferring credits, availability of financial aid, and more by contacting the universities below.
What Courses Will I Take in an Online Bachelor's in Risk Management Program?
Fundamentals of Accounting
This required, introductory course develops students' understanding of reporting cycles, financial statements, and generally accepted accounting principles. They then apply these concepts to specific accounting models, including financial and management accounting.
Introduction to Business Finance
Concepts including managerial finance, capital costs, financial statement analysis, and asset valuation form the core of this required course. Students then consider these topics through the lens of risk analysis and mitigation.
Strategies for Managing Risk
This essential course introduces students to specific techniques for identifying and managing financial risks. Content may cover some or all of the major classes of risk facing businesses. These include market, credit, liquidity, and operational risks.
Risk Management and Insurance
Schools make this course required or optional, depending on the program's overall focus. It teaches methods for factoring risk into decision-making processes specific to the insurance industry.
Investment and Portfolio Analysis
This specialized course may be required or elective and usually falls in the upper semesters. It introduces learners to methods for analyzing investment portfolios for risk exposure and risk mitigation opportunities.
Find the Tools You Need to Get Started on Your Degree
What Are Admission Requirements for an Online Bachelor's in Risk Management Program?
Schools set their admission requirements internally and on an individual basis. Their standards are also usually consistent regardless of a program's delivery method. Campus-based and online programs use a similar if not identical set of criteria to evaluate applications.
Applying to a bachelor's in risk management program typically includes the following components.
Application
The process begins with a general application for institutional admission. This document covers your personal background, contact information, and overall profile.
Most institutional applications ask for a summary of your extracurricular, volunteer, community, and/or employment activities. You will also have an opportunity to describe any academic or nonacademic awards, honors, or prizes you may have won.
Test Scores
Standardized test scores continue to form a core part of the college application process. Undergraduate programs usually request SAT or ACT scores. Testing agencies must submit these scores directly to the admissions department on your behalf.
Some schools have been moving away from SAT or ACT testing as a result of the COVID-19 pandemic. Check with the school before you apply.
Letters of Recommendation
Undergraduate institutions frequently request letters of recommendation from qualified individuals who can testify in support of your character. If required, schools typically request 2-3 such letters.
Start by seeking recommendations from your teachers, guidance counselors, employers, or mentors. Be sure to give potential reviewers plenty of time to meet deadlines.
Essays
For many students, admission essays rank among the most challenging application components. These personal narratives should make a compelling case for why the school should offer you admission.
Ideally, the essay should focus on positive achievements and tell your personal story. Make certain your essays are free from grammar and spelling errors before you submit them.
Official Transcripts
Official transcripts detail your academic record. They tend to be of primary interest to the school officials who will evaluate your application. Like test scores, they must be submitted directly to the institution by the school(s) you previously attended.
Many bachelor's in risk management programs accept transfer students. In such cases, you will likely need to supply both your high school and postsecondary academic records.
What Can I Do With an Online Bachelor's in Risk Management Degree?
Career Outlook
Many industries have a strong and ongoing need for professionals with advanced risk management skills. A bachelor's in risk management can open doors to careers in insurance, finance, information and data security, and cybersecurity. Risk management professionals also work in energy and utilities, healthcare, government, and other areas.
Schools often configure their campus-based and online bachelor's in risk management programs as business degrees. Business is the most popular college major. According to the BLS, professionals in business and financial occupations earned a median yearly salary of $72,250 in May 2020.
Some risk management occupations like information security analysts have very strong near-term growth projections. This reflects the ongoing emergence of a brand-new class of enterprise risks related to data and information protection.
See where a bachelor's in risk management can take you. Learn more about data science and business and finance careers.
Career Paths
Insurance Underwriters
Insurance companies employ analysts specially focused on risk assessments. Often called underwriters, they typically use purpose-built software tools to evaluate the company's policy portfolio. Analysts assess risks, make recommendations, and examine policy renewal, cancellation, change, and quote requests.
Median Annual Salary (May 2020): $71,790
---
Management Analysts
This interdisciplinary profession merges aspects of risk management and business administration. A career as a management analyst is generally more open to students with a BBA in risk management and several years of related experience. The job involves assessing business operations to identify inefficiencies and risk levels, and to propose strategies to address them.
Median Annual Salary (May 2020): $87,660
---
Personal Financial Advisors
Professionals with strong risk management backgrounds may choose to work as financial advisors. In this role, they offer investment advice to individual clients seeking to build their financial futures. These professionals should also possess a strong working knowledge of investment vehicles and financial markets.
Median Annual Salary (May 2020): $89,330
---
Risk Management Consultants
These specialists may work for consulting firms or build careers independently. They analyze business operations on behalf of their clients and note risks that could impede or endanger their financial progress. In some cases, risk management consultants also perform regulatory and compliance audits.
Average Annual Salary (November 2021): $76,420
---
Information Security Analysts
Information security analysts specialize in protecting both digital data and analog information from breaches and theft. These professionals share many responsibilities with risk management consultants since many novel and emerging risks relate to databases and information repositories. Related experience and computer science and cybersecurity training, certification, or degrees may boost a candidate's employability.
Median Annual Salary (May 2020): $103,590
---
Risk Management Not For You? Check Out These Related Careers.
Continuing Education
Graduates of bachelor's in risk management programs can pursue many continuing education opportunities. Students planning careers in business, finance, and management often go on to earn an MBA. This may open doors to career paths with greater advancement potential and higher pay.
Others opt to add recognized professional certifications to their degree-based education. Examples include the Certified Financial Risk Management Consultant credential offered by the Institute of Financial Consultants. Others include the Certified Risk Manager, Certified Risk Management Professional, and Certification in Risk and Information Systems Control programs.
How Do I Choose an Online Bachelor's in Risk Management Program?
Cost
According to the National Center for Education Statistics (NCES), the students paid an average of about $16,650 in tuition and required fees to attend a four-year institution during the 2019-2020 academic year. Tuition costs were lower for in-state students at four-year public universities, which charged an average of $9,425 in 2019-2020.
Tuition costs can vary widely depending on location, program, and school. Be aware that some institutions attach premium rates to certain business and professional programs.
Studying online can lower your costs. Use this guide to calculate the true costs of online learning.
Program Format
Programs may be offered online or in-person. Online learners can choose between synchronous and asynchronous programs. Synchronous classes are offered live on a set schedule, while asynchronous courses can be accessed at any time, giving students more flexibility. Whether you study virtually or on campus, most programs offer part- and full-time options.
Some programs also include accelerated tracks. Accelerated programs compress the typical graduation timeline and are usually open to students with previous degrees and/or significant professional experience.
Location
If you plan to study on campus, consider the costs and logistics associated with travel, housing, and transportation. Online learning can allow students to study at schools that may otherwise have been too cost-prohibitive or logistically challenging to attend.
However, remember that online bachelor's in risk management programs may have some on-campus requirements. If internships apply, these usually need to be completed in-person as well.
Accreditation
Only consider programs hosted at nationally or regionally accredited institutions. Most experts believe regional accreditation is more important as it is harder to earn and maintain. You should also research a given degree's specialized business accreditation standing. Optional endorsements from the following agencies signal exceptional academic quality:
Student Support
Access to student support services can make a major impact on your academic success. Research prospective schools to learn what services they offer. These may include student services (campus-based and online), college mentorships, career services, and internship facilitation.
Consider which of these are available, how they help, and whether you can continue to access them as a graduate.
Best Accredited Online Bachelor's in Risk Management Programs
How We Rank Schools
At BestColleges, we believe a college education is one of the most important investments you can make. We want to help you navigate the college selection process by offering transparent, inclusive, and relevant school rankings.
Our rankings are grounded in a few guiding principles and use the latest statistical data available from trusted sources. Read our ranking methodology. We hope our approach helps you find the school that is best for you.
Rankings compiled by the the BestColleges Ranking Team
Is your school on this list? Get the BestColleges ranking seal.
Best Online Bachelor's in Risk Management Programs
Frequently Asked Questions About Bachelor's in Risk Management Programs
What can I do with a bachelor's in risk management?
A bachelor's in risk management may open doors to career paths in the insurance, banking, and financial services industries. Within each of these industries, there are numerous subpaths graduates can choose from after gaining entry-level experience. Insurance careers include claims adjustment, loss control, underwriting, sales, and risk management positions. In banking, risk management professionals work in specialized areas including capital markets, credit, business operations, and finance.Pursuing a higher degree may further enhance your career options. Adding computer science or cybersecurity credentials to your risk management degree could lead to careers in information and data security. Advanced degrees like MBAs can also increase your earning potential.
Are risk management majors in demand?
Experts note that businesses may face greater risks in the post-COVID-19 professional landscape. Increased reliance on the internet in business settings adds the possibility for additional risks.In July 2020, the Seattle University School of Law published an article titled "Risk Management Is a High Demand Field." In it, the institution explains how risk management professionals are uniquely positioned to help their employers identify and manage a complex risk landscape. According to the author, risk is inherent to private enterprise. The everpresent nature of risk means that positions for risk management professionals are relatively stable and in-demand.
How much money can I make with a bachelor's in risk management?
According to PayScale, the average graduate with a BS in risk management and insurance earns $61,000 per year. The BLS reports the median annual salary for financial analysts was $83,660 in May 2020. Risk management specialists working in banking and financial services are included under the umbrella of financial analysts.Additional credentials on top of a bachelor's in risk management can increase a job-seeker's earning potential, as well. For instance, MBAs may lead to executive-level roles with six-figure salary potential. Combining computer science or cybersecurity degrees with risk management studies can lead to other potentially lucrative careers.
What are the highest paying jobs with a bachelor's in risk management?
Candidates with a bachelor's in risk management may qualify for multiple entry-level roles that pay above-average salaries. According to PayScale, insurance analysts earned an average of $51,050 per year in November 2021. Financial risk analysts made an average annual salary of $65,410, and risk analysts made $66,010 per year during the same period.Additional experience and education can increase your chances of promotion or higher-paying jobs.