Journalism Careers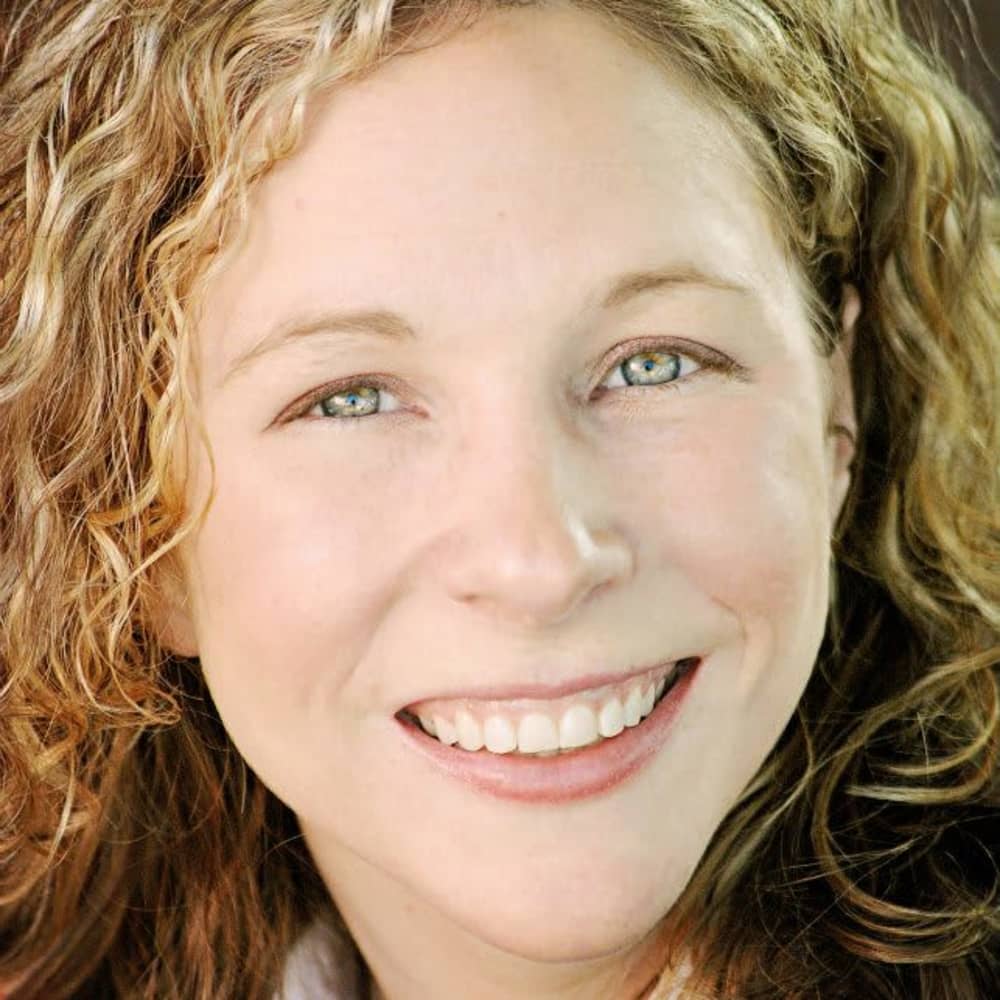 By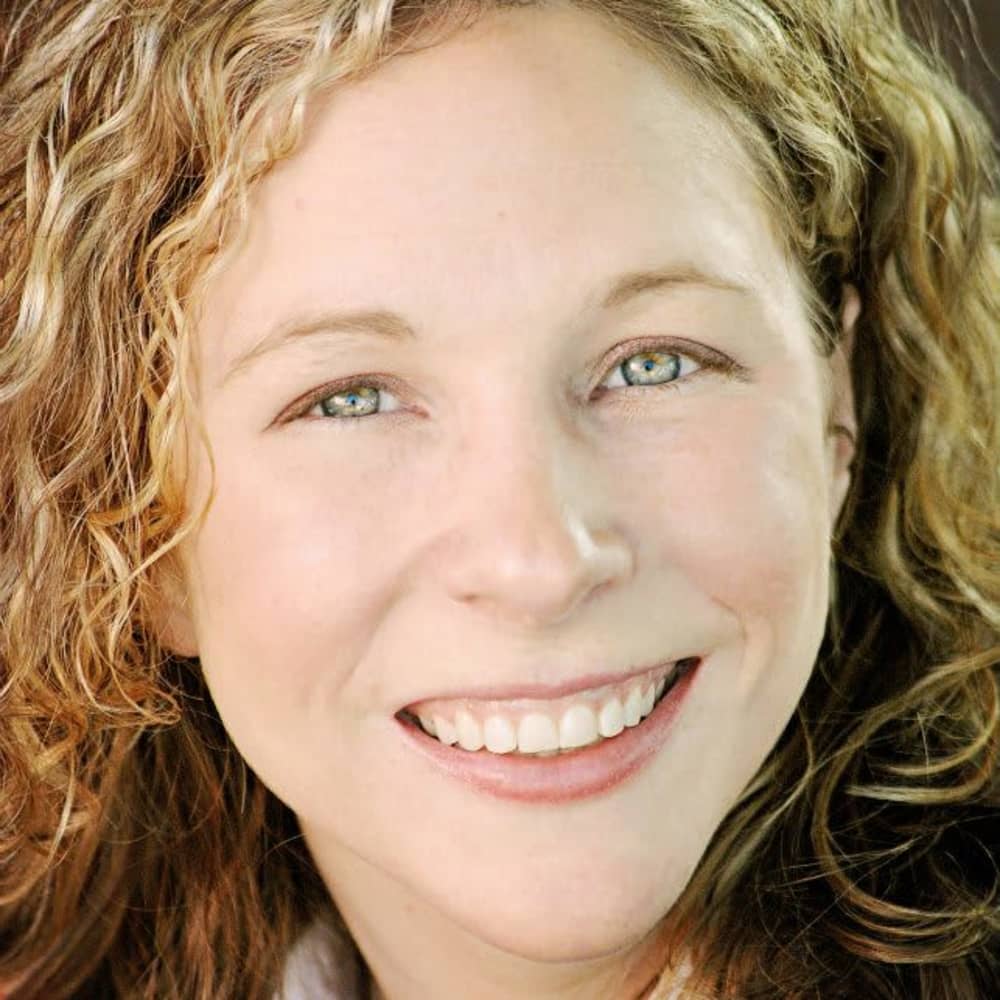 Heather Mullinix
Writer
Heather Mullinix is an award-winning journalist and writer living in Tennessee. She writes about education, government, healthcare, and the outdoors. She graduated from Tennessee Technological University with a bachelor's degree in journalism....
Updated on June 6, 2023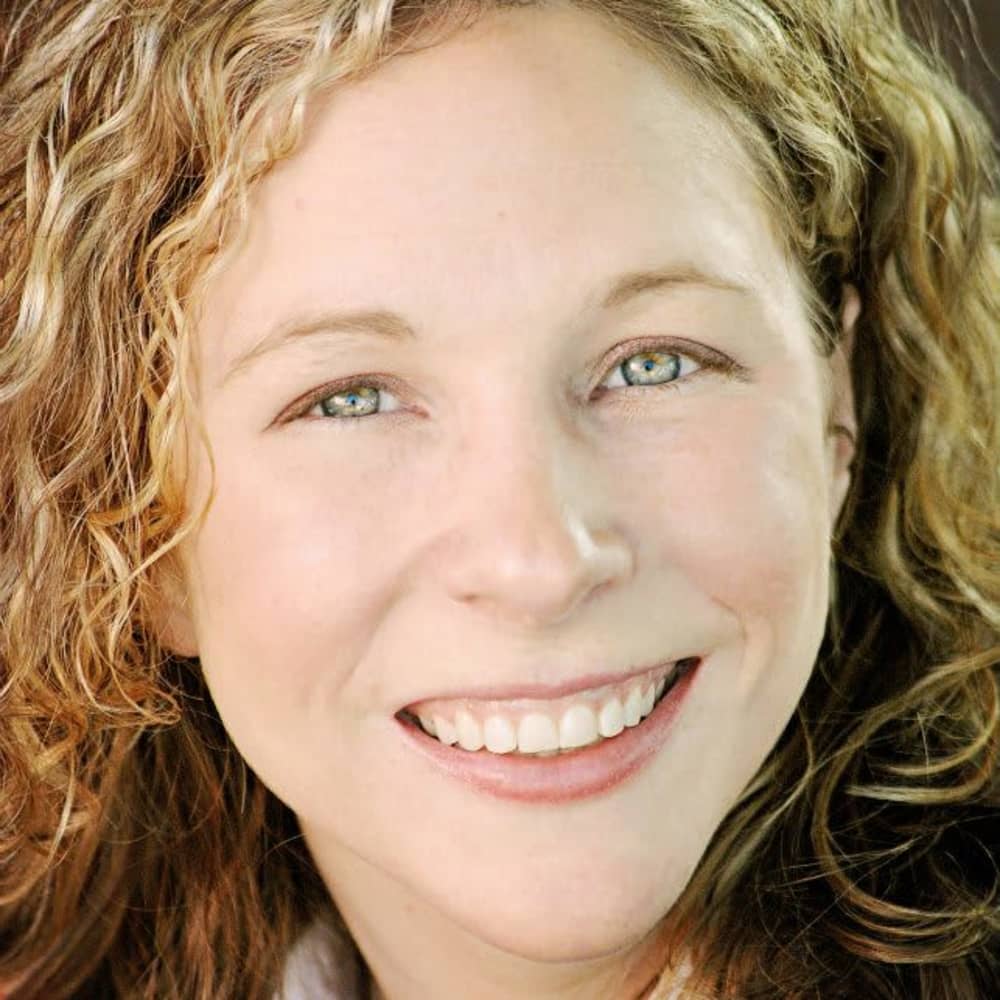 By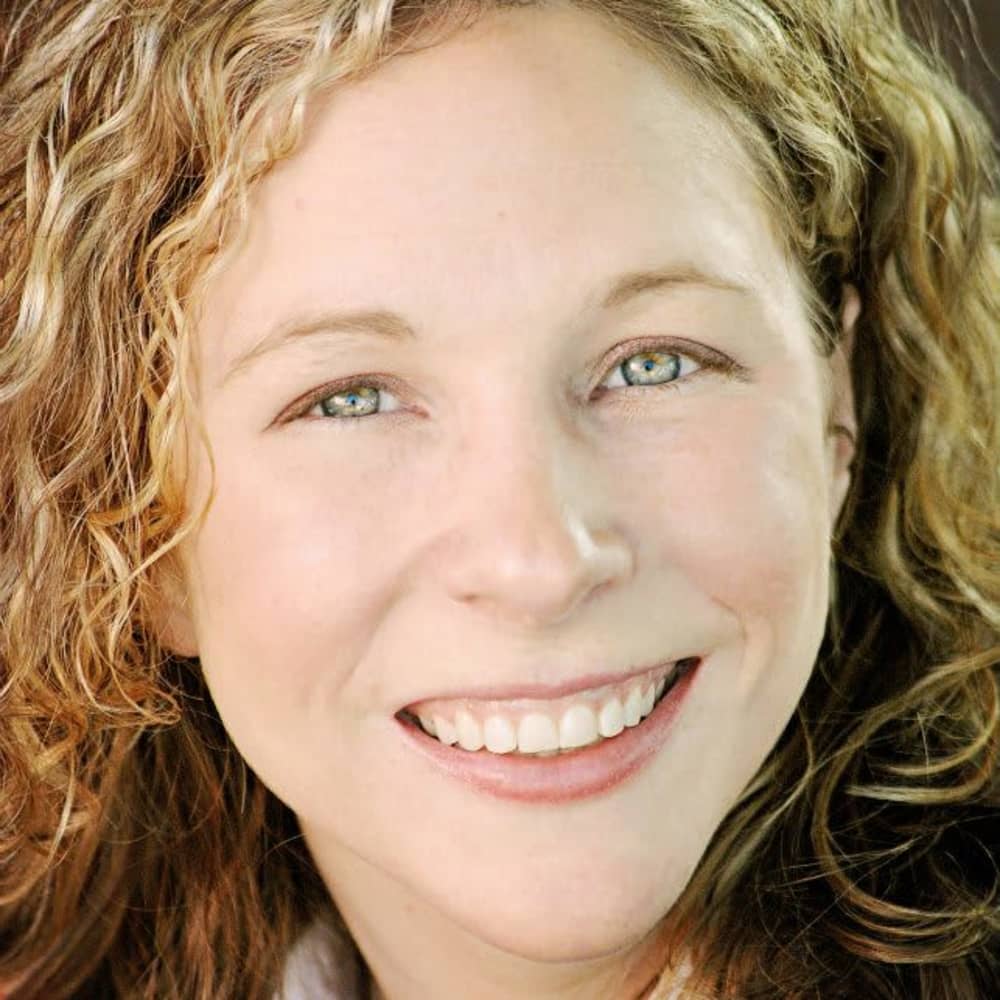 Heather Mullinix
Writer
Heather Mullinix is an award-winning journalist and writer living in Tennessee. She writes about education, government, healthcare, and the outdoors. She graduated from Tennessee Technological University with a bachelor's degree in journalism....
www.bestcolleges.com is an advertising-supported site. Featured or trusted partner programs and all school search, finder, or match results are for schools that compensate us. This compensation does not influence our school rankings, resource guides, or other editorially-independent information published on this site.
Turn Your Dreams Into Reality
Take our quiz and we'll do the homework for you! Compare your school matches and apply to your top choice today.
Journalists use their writing, photography, and video skills to cover important events. They work in media organizations at all levels, from local newspapers to national network television channels. Journalism careers also include marketing, communications, and public information roles.
Journalism degrees help learners develop writing abilities, interviewing skills, and research competencies. Read on to learn how these vital skills prepare journalism graduates for different career paths. You can also find information about different degrees, salary potential, continuing education resources, and professional organizations.
Why Pursue a Career in Journalism?
Curiosity is the foundation for successful journalists. Curiosity helps journalists to identify interesting reporting projects and ask questions that inform readers and viewers. Journalism degrees supplement students' natural curiosity with research, interview, and writing skills.
Careers in journalism require the ability to talk to diverse individuals to gather information and multiple perspectives. Reporters then share that information, adhering to a code of ethics built on honesty and maintaining the public's trust. As media companies provide breaking news and adhere to strict publishing timelines, journalists also need to work well on a deadline.
While journalism students once specialized in writing or broadcast, today's journalism programs incorporate both of these skills in order to enhance traditional and emerging media channels. Journalism careers require comfort with new technology, essential data analysis ability, and strong writing and grammar skills. Critical thinking, decision-making, and problem-solving are also crucial skills for journalists.
Popular Online Journalism Programs
Learn about start dates, transferring credits, availability of financial aid, and more by contacting the universities below.
Journalism Career Outlook
The Bureau of Labor Statistics (BLS) projects a 11% decline in the employment of reporters, correspondents, and broadcast news analysts between 2019 and 2029. This decline hinges on changes in business models and advertising revenue as media companies transition to digital publishing ventures.
According to the BLS, reporters earn a median annual salary of $46,270. New journalists will face stiff competition for journalism careers. Experience in the field through student media and internships can provide an edge in the job market.
A journalism degree prepares graduates for other career opportunities, several of which are projected to experience positive employment growth. For example, the BLS projects 7% job growth for public relations specialists between 2019 and 2029.
The table below explores the earning potential for several journalism careers.
Average Annual Salary for Journalism Careers
Job Title
Entry-Level
(0-12 months)
Early Career
(1-4 Years)
Midcareer
(5-9 Years)
Experienced
(10-19 Years)
Journalist
$32,460
$39,650
$44,350
$51,520
Reporter
$32,660
$40,580
$53,700
$61,450
Editor
$38,980
$47,860
$55,270
$59,860
Public Relations Manager
$44,520
$56,590
$71,040
$78,270
Source: PayScale
Skills Gained With a Journalism Degree
Earning a journalism degree teaches learners a variety of skills and competencies, preparing them to excel in the industry. In the classroom, students learn to interview subjects, conduct research, and outline stories.
Learners can also take advantage of internships to work in practical settings, as well as participate in journalism clubs and organizations to gain more expertise.
Written and Oral Communication
Whether interviewing people or writing a magazine article, journalists must know how to communicate effectively. They must also know how to use specific style conventions, such as AP Style.
Journalists must possess advanced research skills to find the information they need. Job duties include talking to sources, visiting archives, reviewing case files, and getting access to sealed documents.
Readers rely on journalists to provide unbiased reporting about the news. As a result, these professionals must try to keep personal opinions out of their writing and simply report information as it happens.
Journalists who write for magazines or other narrative-driven publications must know how to keep readers interested, even in longform articles. They must create a story arc that helps seamlessly carry an article from start to finish while keeping audiences engaged.
Journalists often juggle several assignments at once, all while thinking up ideas for new pieces. To accomplish all their responsibilities in a given day, journalists must develop excellent time management skills.
Journalism Career Paths
Journalism concentrations can help students prepare for a specific career path. The specializations discussed below give degree-seekers a sense of what to expect, but students should check with individual schools to learn more about specific offerings.
Broadcast Journalism
This concentration appeals to learners who want to work in front of or behind the camera. Students learn to produce stories, anchor news segments, and create content for television and online outlets. They also study emerging trends in digital broadcasting.
Digital and Print Journalism
Students who select this concentration typically want to write news for magazines, newspapers, or online publications. This concentration covers topics like creating news articles, covering breaking news, writing features, and developing editorials.
Photojournalism
Photojournalism concentrations teach students to use still photography and videos to convey information. Covered topics include telling stories through visuals, editing photos and videos, complying with legal requirements such as privacy and consent, and understanding camera gear.
Public Relations
This concentration prepares graduates to work with companies and individuals who want to enhance their public persona and build a brand image. Students also learn to handle crisis communications.
How to Start Your Career in Journalism
To qualify for roles as journalists, reporters, or correspondents, candidates must hold a bachelor's degree. Professionals who want to work in research, academia, and advanced leadership must hold a master's or doctoral degree.
As students earn higher degrees, they qualify for jobs with more responsibilities and earn higher levels of pay. As you review the following sections, consider how each degree level fits with your personal and professional goals.
Associate Degree in Journalism
Associate degrees in journalism offer students an introduction to the field and prepare them for assistant and support positions. These programs appeal to learners who are interested in working in journalism, but want to complete a shorter program. Associate degrees in journalism usually require two years of full-time study and about 60 credits of coursework.
Required coursework covers news writing, communication, photojournalism, and digital media. Students who attend accredited schools can usually transfer these credits to a bachelor's program if they want to continue their education.
What Can You Do With an Associate in Journalism?
Broadcast and Sound Engineering Technicians
Working on the sets of television shows, concerts, movies, and radio programs, these professionals ensure broadcast equipment works properly and that lighting, audio, and video settings are all correct. They may also edit the visual and audio settings of recorded media.
Salary: $45,510
Photographers use their skills in the visual arts to capture the news with photographs. They may work for newspapers, magazines, or in a freelance capacity for several clients. They take photos, arrange lighting, and use editing software to correct any imperfections before supplying final images to their client.
Salary: $36,280
These professionals design and create the layouts for printed and digital materials. They may work on brochures, newspapers, magazines, or books, lending their creative eye to the placement of images, graphics, and text to create a functionally designed final product.
Salary: $45,390
Bachelor's Degree in Journalism
Earning a bachelor's degree in journalism qualifies graduates for entry-level roles in the field while also preparing them to advance professionally. Full-time students usually take four years to finish the program and complete approximately 120 credits.
Some bachelor's programs in journalism allow degree-seekers to complete concentrations. Prospective students can learn more about this degree at this link.
What Can You Do With a Bachelor's in Journalism?
Master's Degree in Journalism
After gaining a few years of experience in journalism, some professionals may decide they want to further their education by completing an advanced degree.
Master's degrees in journalism offer versatile outcomes for students interested in management positions or other specialized roles. These degrees take 1-3 years to complete, depending on whether students enroll in a part-time, full-time, or accelerated program.
To learn more, read about some of the top online master's in journalism programs.
What Can You Do With a Master's in Journalism?
Doctoral Degree in Journalism
Ph.D.s in journalism are the terminal degree in the field, preparing learners for advanced careers in research, academia, or senior-level leadership. These programs typically take 3-5 years to complete and require students to complete advanced coursework before researching and writing a dissertation.
Because many learners pursue this degree while working full time, some schools provide online options that better align with the schedules of busy professionals.
What Can You Do With a Doctorate in Journalism?
Working in colleges and universities, these professionals teach courses, assign readings and papers, grade tests, and offer mentorship to their students. They may also conduct research and write about journalism, presenting their findings at academic conferences.
Salary: $79,540
Chief Executive Officer (CEO)
CEOs lead organizations by spearheading strategic planning, staff management, and leadership through times of growth and change. In journalism, they may serve as the chief executive of a magazine, newspaper, or an online publication.
Salary: $156,130
These professionals explore the roots of journalism and the trajectory of the field, projecting where it might go in the future. They consider how to incorporate technology in journalism and innovate within the field.
Salary: $102,880
How to Advance Your Career in Journalism
Advancing your journalism career may involve adding new skills, building a professional network, and demonstrating your storytelling ability across various platforms. Working with a mentor can help you develop your career goals. Your mentor may help you identify learning opportunities, leadership development training, and potential job openings.
Many journalists develop online collections of their work, collecting their best samples for potential employers. They also establish professional social media accounts where they interact with their audience and share their work.
Read on to learn about continuing education and certification opportunities to enhance your resume.
Certifications and/or Licensure
There are few professional certifications for journalists. The Journalism Education Association offers voluntary certification in scholastic journalism. The association established its program because many states have no certification standards for teachers of journalism. It awards the certified journalism educator and master journalism educator certifications.
Journalists can supplement their journalistic skills with related industry certifications. For example, certification in Google Analytics can help editorial directors evaluate online readership and inform content decisions.
Visual journalists can seek certification in industry-standard software used in photo editing, page design, and video editing. Adobe offers certification in its various products, with instructor and expert-level certifications.
The American Marketing Association offers professional credentials in marketing management, digital marketing, sales management, and content marketing. Public relations professionals may benefit from the Public Relations Society of America's accreditation in public relations credentials.
Continuing Education
Many schools and organizations offer accessible continuing education opportunities for journalists. Columbia Journalism School offers workshops and seminars throughout the year that help working journalists advance their skills. The school also partners with the Google News Initiative Newsroom Leadership Program to provide leadership development training.
The Society of Professional Journalists and its state-level affiliates offer in-person and online training opportunities. The nonprofit Poynter Institute for Media Studies, which owns the Tampa Bay Times, offers a library of training resources through its NewsU online training platform. The organization offers some courses for free, while others require a fee.
Some journalism careers may require a return to the classroom. A master's degree or doctorate can open the door to tenured professor positions. It can also prepare journalists for leadership positions in their media companies.
Next Steps
The path to reaching your career goals begins with your first journalism job. Begin by finding a mentor in the field whom you admire. Ask about training opportunities, professional organizations, and local groups that can enhance your professional network.
Keep examples of your work in a well-organized digital portfolio. You can design your website, demonstrating your technical design abilities, or use a ready-made platform. This space also offers a place to showcase awards and special projects.
Make time for continuing education. While you will inevitably have multiple deadlines to track and meet, prioritize learning new skills that you can use in your career.
How to Switch Your Career to Journalism
Journalism careers welcome professionals from other disciplines. Career changers can often bring their unique experience and perspective to a particular field of reporting, such as science or the environment. If you have a strong writing background, you will likely need little additional education to begin work.
Several schools offer college-level certificate programs in journalism. Certificate programs typically feature 3-4 courses in journalism basics. These options teach individuals how to write like a journalist, including using the Associated Press Stylebook.
These courses also cover essential topics in journalism law, such as libel and invasion of privacy. Certificate programs may offer credit toward a bachelor's or master's degree if you choose to pursue one later. Check specific programs for details.
Where Can You Work as a Journalism Professional?
While you may think journalists only work in publishing or information industries, their skills are in high demand in other fields. Read on to learn about industries that offer careers for graduates with a journalism degree.
Newspaper, Periodical, Book, and Directory Publishers
Journalists in these media write for local, state, and national publications about general news topics.
Average Salary: $48,280
Radio and Television Broadcasting
Professionals in this industry turn news into radio segments, newscasts, and other types of digital media that can be streamed and aired.
Average Salary: $71,890
Other Information Services
This industry includes specialized news areas such as health and wellness, environmental sustainability, food, and international topics.
Average Salary: $73,920
Promoters of Performing Arts, Sports, and Similar Events
Journalism majors working in this industry promote events and shows through a comprehensive marketing strategy.
Average Salary: $97,950
Colleges, Universities, and Professional Schools
Graduates who want to educate the next generation of journalists typically work as professors in higher education settings.
Average Salary: $74,850
Source: Bureau of Labor Statistics
Locations
Many journalism careers are concentrated in New York and California, both of which are hubs for broadcast news organizations and emerging media companies. According to the BLS, New York houses 6,020 journalists, who earn an annual mean wage of $90,160. California companies employ 4,500 journalists, who earn an average annual salary of $67,870.
The District of Columbia reports a mean salary of $103,320 for journalists. As the nation's capital, the city serves as a hub of government agencies and legislative offices. New York ranks second for journalist pay, followed by Georgia, where journalists earn an average salary of $68,780.
Few journalists work in Delaware, Hawaii, and Vermont. Journalists earn the lowest salaries in Wyoming, Iowa, and Montana.
Interview With a Professional in Journalism
Editor at House Method
Kealia Reynolds
Kealia Reynolds earned a BA in media and journalism with a specialization in strategic communications from the University of North Carolina at Chapel Hill in 2017. Since graduating, she's worked for House Method, a home and garden media site. In her role, she focuses on writing for a variety of beats, managing relationships with brands and publishers, and pushing the site forward in the digital space.
Why did you choose to study journalism? Was it something you were always interested in?
I chose to study journalism because I wanted to make a difference by telling stories and helping others get the information they need. I believe the news is so incredibly important — not only in the U.S., but all around the world — and it's up to journalists to provide critical information to those who don't have it. I've loved writing (and reading) ever since I was little, so this has been a passion of mine for some time. Most days, you can find me skimming through news article after news article on my phone, catching up with a daily newsletter, or reading long-form lifestyle pieces.
What about working in journalism/writing do you enjoy?
One of the greatest things about working in journalism is that I'm constantly learning something new every single day. In my role at House Method, I've written on a variety of topics, including real estate, home improvement, and wellness, some of which I never had experience with before. When I don't know much about a certain topic, I love getting to research and learn more about the subject before delivering a comprehensive piece. The more I research and write about certain topics, the more of an expert I feel myself becoming in that field.
Is journalism all about writing? What are some other aspects of the job?
Though writing is a big part of journalism (I would say that's about 90% of my job right now), there are other parts that play a huge role. In addition to writing, journalism usually consists of outreach, whether this be to sources or other outlets to run your story, research, and management.
It also requires a lot more creativity than just interviewing someone or doing research and writing on a subject. How are you going to craft a story so it's organized and appealing to readers? What information are you going to include to really make sure the angle you're trying to hit is noticed? Even pieces that don't require an interview can be important to somebody. Think about SEO writing, for example: What information should be included in a piece to make it exciting and informative, yet relevant to people searching for a certain query on Google?
What are the most difficult parts of working in journalism?
Though I don't really have this problem at my job, I would say one of the most difficult parts about working in journalism is that it's quite hard to be an activist unless the company you work for allows you to express such opinions. One of the biggest traits of being a journalist is being unbiased in your writing and reporting, so unless you've been instructed otherwise, it can be hard to not let your personal beliefs or opinions show in your writing, reporting, social media use, etc.
Another difficult part about journalism is that it's a very fast-paced, constantly changing field, which can be exciting to some but overwhelming to others. Some journalists — particularly those who work for a big news agency — can have days where they work all day long just to get a piece out on time.
What advice would you give to students considering a degree in journalism?
If you're on the fence about pursuing journalism, look into different tracks within the field. I studied strategic communications, which was basically a mixture of advertising, public relations, and writing, because I wasn't sure if I really wanted to pursue writing full time. It wasn't until right before graduation when I realized I wanted to write and work in digital marketing.
Additionally, talk to your professors and advisors — most are working, or have worked, in the journalism field at one point in their lives. They likely have valuable insight and advice to give. Being a journalist can be hard, especially in today's society where some people have developed a mistrust of journalists and news across the board. However, the work you do matters, whether people care or not, and I would encourage you to remind yourself of that every day — from now until graduation and beyond.
Any final thoughts for us?
Journalism can oftentimes be an underpaid, nonglorious field, but I think the best journalists are the ones who don't care about how much money they make or how hard the work they do is. The best journalists love the art of storytelling and helping people understand and see the world in a different light, and I think that's something that's truly special.
Resources for Journalism Majors
Journalists can access a wealth of resources. Professional organizations, for instance, support journalism through legislative advocacy, legal expertise, and professional development. These organizations also coordinate annual press contests that recognize excellence in journalism each year.
Journalists can also access open courseware and publications. Open courseware makes it easy for students and professionals alike to learn new skills. Publications help keep journalism students and professionals informed about industry trends, research, and career opportunities.
Professional Organizations
American Society of Journalists and Authors: Since 1948, ASJA has promoted professional nonfiction writing and journalism. Members enjoy access to the ASJA's Freelance Writer Search, a subscription to The ASJA Monthly, and special discounts. However, membership is restricted to writers who have been published by a recognized media outlet.
---
Association for Education in Journalism and Mass Communications: AEJMC membership is a good fit for graduate students and young professionals seeking a jumpstart on their career. Members receive subscriptions to Journalism and Mass Communication Quarterly, Journalism and Mass Communication Educator, Journalism and Mass Communication Monographs, Journalism and Mass Communication Directory, and AEJMC News.
---
National Association of Black Journalists: NABJ members enjoy networking opportunities at the organization's annual convention and the NABJ Media Institute. Regional programs, events, workshops, fellowships, and online discussion groups are also available. NABJobs Online allows job seekers and employers to connect.
---
National Press Photographers Association: The NPPA offers advocacy, networking, and educational opportunities to its members. Student members can access scholarship advice, seminars, and career tips. Membership also includes a subscription to News Photographer magazine.
---
Radio and Television Digital News Association: RTDNA provides advocacy, training, and insight to journalists and broadcasters. Known for the prestigious Edward R. Murrow Awards, RTDNA provides its members with online resources, including industry news, a blog, and videos. The association also hosts an annual conference and webinars.
---
Society of Professional Journalists: SPJ helps its members develop and maintain the skills needed to keep the nation informed. Members enjoy networking opportunities at national and regional conferences and through SPJ's 250 local chapters. A subscription to Quill, SPJ's magazine, is included with membership.
---
Gathering and Developing the News - Michigan State University: This course introduces students to the basics of reporting: interviewing sources, researching, and accessing documents. Students learn where to find information and laws that govern their release to the public. The course begins by discussing what makes a journalist's work credible and how to build trust with your audience.
---
Grammar and Punctuation - University of California, Irvine: This course explains English grammar rules that are essential for clear, concise writing. Short videos cover using commas effectively, identifying the correct verb tense, and utilizing different types of sentences. The four-week course requires about 10 hours to complete on the Coursera online learning platform.
---
Journalistic Ethics - University of California, Los Angeles: Former Los Angeles Times editor-at-large Jim Newton presents 14 lectures on ethical and policy issues related to media institutions and their interactions with society. Covered topics include advertisers, political action groups, and courts.
---
Science Writing and New Media: Science Writing for the Public - Massachusetts Institute of Technology: This course helps writers explain scientific topics to a general audience. Assignments include an interview-based essay, an essay on science in everyday life, and a researched essay. Students learn how to identify their audience and develop skills in writing.
---
Documentary Photography and Photojournalism: Still Images of a World in Motion - Massachusetts Institute of Technology: This 2016 course offers an introduction to documentary photographers and photojournalists. Students hone their photographic eye as they assemble a documentary project of their own. The Photo-A-Week assignment encourages students to observe the events and actions around them.
---
Visualization for Data Journalism - University of Illinois at Urbana-Champaign: This course helps journalists think about how to best present data to their audience and produce accurate charts and graphs. Students need basic skills in coding, with a brief review of Python in the first module. The four modules include segments on narrative storytelling, concepts of color perception, and examples of successful data visualizations.
---
Journalism: This international scholarly journal publishes the work of journalism researchers and practitioners. Articles go through a peer-review process. The journal publishes monthly papers through academic publisher SAGE Publications. Editors are primarily professors at U.S. and international universities.
---
Journalism360: Presented by Medium, this site offers articles on new storytelling methods, especially immersive storytelling using 360 video and virtual reality. Contributors include journalists, thought leaders, and practitioners working in immersive storytelling. They share tools, processes, and examples.
---
Columbia Journalism Review: Published by Columbia Journalism School, this magazine offers articles on media industry trends, professional ethics, and news coverage analysis. The print edition is published twice a year. The journal also sends out an email newsletter.
---
AdAge: Advertising, revenue, and marketing are the focus of this industry magazine, which was first published in Chicago in 1930. AdAge offers a website, daily email newsletters, and a printed magazine. Covered topics include marketing, digital advertising, media, and data.
---
Editor and Publisher: This trade publication traces its roots back to 1884. Editor and Publisher provides comprehensive coverage of the news publishing business, including advertising, circulation, marketing, and technology. The magazine offers employment listings and is published monthly.
---
Publishers Weekly: Articles in this publishing trade magazine and website provide comprehensive coverage of the book business. The magazine offers pre-publication book reviews, bestseller lists, and industry statistics.
---
PR News: This industry magazine focuses on marketing and PR management at agencies, corporations, and nonprofits. PR News provides industry analysis and information to grow skills in social media marketing, crisis management, and digital PR. The magazine also hosts webinars and conferences, manages an awards program, and publishes guidebooks.
---
Frequently Asked Questions
How do I start a career in journalism?
Many reporters launch their journalism career by freelancing or interning with news outlets. Experience with student media outlets also helps develop essential writing, interviewing, and time management skills. Practical experience and examples of your work can provide an edge in a highly competitive job market.
What kind of jobs can you get with a journalism degree?
Careers with a journalism degree include marketing, public relations, and communications roles with companies, government agencies, and nonprofit organizations.
Is there a demand for journalism majors?
The BLS projects an 11% decline for reporter jobs between 2019 and 2029. Journalists will face competition for available jobs. However, journalism students may also pursue other, more in-demand careers such as public relations specialist.
Read More About Journalism on BestColleges