Bachelor's in Fire Science Program Guide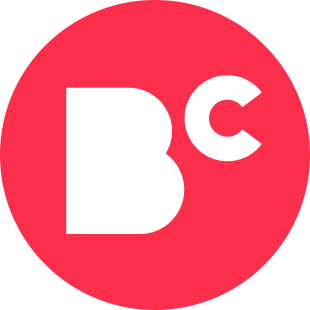 By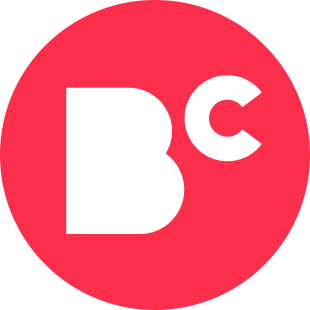 Staff Writers
Writer
The staff writers for BestColleges collaborate to deliver unique, student-driven content on topics such as career development, college life, and college planning....
Updated on August 16, 2023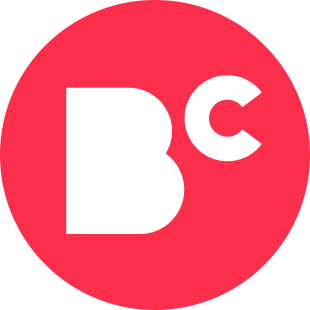 By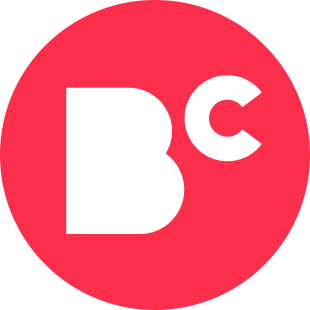 Staff Writers
Writer
The staff writers for BestColleges collaborate to deliver unique, student-driven content on topics such as career development, college life, and college planning....
Updated on August 16, 2023
www.bestcolleges.com is an advertising-supported site. Featured or trusted partner programs and all school search, finder, or match results are for schools that compensate us. This compensation does not influence our school rankings, resource guides, or other editorially-independent information published on this site.
Turn Your Dreams Into Reality
Take our quiz and we'll do the homework for you! Compare your school matches and apply to your top choice today.
A bachelor's in fire science trains you to detect hazards, manage emergencies, and coordinate responses to fires. Students also learn about the history, theories, and practices of fire prevention, suppression, and investigation. Fire science degrees feature coursework in emergency service response, human and group management, and leadership and resource allocation. With this knowledge, graduates can thrive in several fire-related careers, including firefighting and fire inspection. The Bureau of Labor Statistics (BLS) projects 7% growth in employment for firefighters and 10% growth in employment for fire inspectors and investigators by 2026.
Fire science bachelor's degrees are ideal for students interested in entering the public sector, as well as professionals already working to protect people, property, and the environment. With a four-year fire science degree, you can obtain management and supervisory positions in firefighting, fire investigation, and fire safety.
#1

University of Florida

Gainesville, FL

#2

Siena Heights University

Adrian, MI

#3

University of Nebraska at Omaha

Omaha, NE

#4

University of Cincinnati

Cincinnati, OH

#5

University of Wisconsin - Oshkosh

Oshkosh, WI

#6

University of North Carolina at Charlotte

Charlotte, NC

#7

Embry-Riddle Aeronautical University

Daytona Beach, FL

#8

New Jersey City University

Jersey City, NJ

#9

Fayetteville State University

Fayetteville, NC

#10

Colorado State University - Fort Collins

Fort Collins, CO
Related Programs That Might Interest You
Learn about start dates, transferring credits, availability of financial aid, and more by contacting the universities below.
Should I Get a Bachelor's in Fire Science?
A fire science degree helps students understand fire outbreaks, prevention, and safety. Students also learn how to apply various techniques and skills to fire situations. Fire science programs also feature foundational coursework in law enforcement, medical services, legal studies, and ethics. Through these courses, students gain an interdisciplinary education for their future careers.
Online fire science degrees benefit students who cannot attend an on-campus program. They also assist current firefighters that hope to advance their careers, take promotional exams, and transition to supervisory positions. Firefighters often manage 24-hour shifts, call-outs at all hours, and irregular hours, all of which can make on-campus courses difficult or impossible. Online programs, by contrast, allow students to complete coursework whenever and wherever is most convenient.
On-campus fire science programs prepare students to manage and prevent fires through hands-on exercises and rescue scenarios, hazardous materials and water resource training, and procedural and structural safety coursework. If you know that you want to be a firefighter, fire inspector, or other fire professional, an on-campus degree in fire science provides critical in-person training. Local fire science programs may also maintain relationships with local fire departments. This network may help you find an entry-level position when you complete your degree.
What Can I Do With a Bachelor's in Fire Science Degree?
If you earn a fire science bachelor's degree, you can enter a career focused on public service and public safety. Firefighters, fire inspectors, fire and arson investigators, and forest fire prevention specialists with a bachelor's in fire science have the skills and knowledge to combat fires, prevent potential fire threats, and educate the public about safety. Supervisors in firefighting, fire inspecting, and fire education can also benefit from the interdisciplinary coursework of a fire science bachelor's degree program.
Firefighter
Firefighters respond to and put out fires using tools such as fire hoses, chemical flame retardants, and fire extinguishers. Firefighters enter burning buildings and other structures to rescue people and animals. They may provide medical attention as needed. Firefighters also conduct education outreach, inspect equipment, and perform regular drills.
Median Annual Salary: $49,080 *
Fire Inspector
Fire inspectors conduct safety inspections; offer educational programs; test alarms; assess building plans according to federal, state, and local codes; and work to prevent fires. Fire inspectors also keep records about fire inspections and code violations and issue fire permits. They may oversee controlled burns as well.
Median Annual Salary: $56,670 *
Forest Fire Inspectors and Prevention Specialists
Forest fire inspectors and prevention specialists enforce forest fire regulations. They often patrol forest and residential areas looking for threats to wildlife, fire risks, and other hazards. They also assess fire conditions based on weather and climate factors. Forest fire inspectors and prevention specialists recommend fire prevention techniques and report on forest fires as they occur.
Median Annual Salary: $37,380 *
Emergency Medical Technicians (EMTs) and Paramedics
EMTs and paramedics work with firefighters and police officers to respond to life-threatening situations. EMTs and paramedics administer first aid and medical care and transport patients to healthcare facilities. They often respond to accidents, fires, and emergency calls. EMTs and paramedics add to patient records, assess inventories, and maintain cleanliness in ambulances and other emergency vehicles.
Median Annual Salary: $33,380 *
Fire Investigators
Fire investigators determine causes of fires by examining evidence, interviewing witness, and creating models and diagrams. Fire inspectors may work with chemists, engineers, and other scientists to evaluate explosive or flammable materials. They keep records for legal and public safety purposes. Fire investigators may also testify in civil or criminal court.
Median Annual Salary: $56,670 *
Source: Bureau of Labor Statistics
Best States for Firefighters
Firefighters provide citizens with fundamental services, working to prevent, contain, and recover from fires and other dangerous situations. Firefighters undergo extensive training, during which they learn to extinguish fires while protecting property, the environment, and human life. They must maintain physical strength and mental fortitude to effectively handle disaster situations. Due to their expertise in hazardous material disposal, search and rescue, emergency management, and first aid, firefighters also collaborate with other public service and safety professionals to prevent and manage dangerous scenarios. In addition, the firefighting profession often includes community outreach. Some firefighters instruct both children and adults on fire prevention and safety practices, or work alongside nonprofit and environmental groups.
Many firefighters begin their careers by serving in volunteer positions. Earning a degree in fire science provides volunteers and prospective firefighters alike with the information and skills needed for career advancement. Coursework prepares candidates to serve the public and collaborate with other safety and emergency professionals. Some graduates take on leadership positions and work in public policy, advocating for fire safety and protection regulations and laws. Many firefighters also undergo an apprenticeship and participate in additional training and educational programs throughout their careers.
Methodology
Firefighters have the skills to work in many different settings. Areas that experience increased fire threats or maintain large populations typically need more firefighters, and tend to offer higher salaries and numerous career opportunities. States with strong public and institutional frameworks may also help firefighting professionals serve their communities more efficiently. In addition, many government organizations and facilities also hire firefighters, and states that are home to large federal bases often experience an increased demand for fire safety professionals. The states included in the following ranking offer exceptional opportunities for firefighters, including high salaries and numerous job openings.
Bachelor's in Fire Science Program Information
How to Choose a Bachelor's in Fire Science Program
Fire science bachelor's degree programs typically include 120 credit hours of coursework. Full-time students can usually complete a bachelor's degree in four years, and part-time students usually take longer. Some schools offer accelerated options that allow students to graduate more quickly. As you complete your degree, you may participate in a final project, internship, or seminar course designed to integrate all of your coursework and experiences.
Many on-campus and online programs allow students with an associate degree in fire science or a related field to transfer into a four-year program. Consider whether you want to immediately begin a bachelor's program, or whether you want to finish an associate degree first.
If you are interested in a particular field of public service or fire science, look for a school with a related specialization or minor.
Learners should also decide whether they want to complete their courses online, on campus, or both. Online degrees in fire science provide convenient and flexible options for working fire service professionals and other busy students. Online students often save money on housing, tuition, campus fees, and other expenses. However, some colleges charge an extra technology fee.
On-campus bachelor's in fire science programs usually offer in-person training and networking events. However, since not every school offers a degree in fire science, you may have to travel to a distant our out-of-state college. Out-of-state schools cost significantly more than in-state schools. In addition to tuition, on-campus students must also pay for housing, technology, administrative services, and activities.
If you are interested in a particular field of public service or fire science, look for a school with a related specialization or minor. For instance, many programs offer minors in emergency management and law enforcement. Finally, consider the total cost of each program. Make sure you apply for scholarships, grants, and loans.
Programmatic Accreditation for Bachelor's in Fire Science Programs
Colleges and universities may hold regional or national accreditation. The Council for Higher Education Accreditation and the U.S. Department of Education oversee and approve regional and national accreditation bodies. Academic-based institutions usually receive regional accreditation, while for-profit and vocational schools usually receive national accreditation. Most employers and graduate schools prefer regional accreditation.
Several national and international agencies specifically accredit fire science programs. For instance, the International Fire Service Accreditation Congress reviews higher education programs in emergency-related fields. The IFSAC also accredits bodies that certify fire service professionals. Fire programs offered through a school of engineering may hold accreditation from the Engineering Technology Accreditation Commission of the Accreditation Board for Engineering and Technology. Fire science programs may also receive recognition, certification, or accreditation through the Fire and Emergency Services Higher Education initiative, National Fire Academy or Society of American Foresters.
All students should take care to attend an accredited school. Accreditation determines your eligibility for financial aid, transfer options, and future employment. Programs that lack appropriate accreditation may restrict your options.
Bachelor's in Fire Science Program Admissions
Admission requirements for fire science bachelor's degrees varies by school. Many programs, especially online degrees, require some previous coursework or an associate degree. Some schools prefer candidates who hold an associate degree, even if candidates do not need one for admission. If you do not meet prerequisites, schools may accept a predetermined amount of experience in the field.
Fire science programs may also request a certain GPA, certification, or letters of support. Many schools require an essay or personal statement describing why you want to enter the program or become a fire science professional.
Prerequisites
Minimum GPA:

Many fire science bachelor's degree programs require students to transfer in some previous coursework with a GPA of 2.0 or above. Your GPA allows you to demonstrate your academic ability and success in topics related to fire science.
Admission Materials
Application:

Colleges and universities require you to submit a formal application when you apply for admission. Check each of your potential school's application deadlines and submit your applications as early as possible. You may be able to take advantage of resources like CommonApp. CommonApp provides an easy way to apply to multiple schools with one form.

Transcripts:

When you apply to a bachelor's in fire science program, you need to submit your transcripts from high school and any other college you attended. You should talk to your high school guidance counselor and college registrar's office in order to request transcripts. Your previous schools will send the transcripts directly to your college. Many schools charge a small fee.

Letters of Recommendation:

For admission to a fire science bachelor's program, you may need several letters of recommendation. These letters can particularly benefit students who do not meet some admission requirements. You should contact three to five individuals that can attest to your academic and work performance. Give your references as much notice as possible, and make sure you have back-ups in case any problems arise.

Test Scores:

For admission to many college and universities, you need to submit either ACT or SAT scores. You should research which tests your potential schools require and what scores you need for admission. When you take the ACT and SAT, you can request to have your scores sent directly to schools. You can also request scores sent at a later date.

Application Fee:

Application fees vary from $20 to $100, depending on the school. Many colleges and universities offer waivers for applicants with academic merit or financial need. You should ask each of your potential schools about waiver programs.
What Else Can I Expect From a Bachelor's in Fire Science Program?
While most fire science degree programs include similar foundational courses, each school focuses on different subjects, specializations, career paths, and experiences. Programs that concentrate on fire administration and emergency management may offer a very different curriculum than a degree focused on engineering technology or public service. When you choose a school and a program, you should keep in mind what your interests and career goals are and how you can best prepare for your future.
Concentrations Offered for a Bachelor's Degree in Fire Science
| Concentration | Description | Careers |
| --- | --- | --- |
| Bachelor's Degree in Fire and Emergency Response Management | A bachelor's degree in fire and emergency response requires students to have a two-year degree in a related field or sufficient work experience. Courses emphasize leadership, human resource management, budgeting, and mentoring. These programs serve fire service professionals that want to move into supervisory and administrative positions in fire services and emergency management. | Fire services administrator, emergency management supervisor, fire chief, fire marshall |
| Bachelor of Science in Fire and Emergency Services Administration | A bachelor of science in fire and emergency services administration focuses on the human and institutional elements of fire and emergency services. Students learn about behavior, ethics, legal and governmental policies, wellness, organizational and personnel management, and community and individual risk assessment. Students also assess fires and emergency events. Learners apply theories, techniques, and skills in an internship or capstone. | Fire chief, fire services manager, emergency services administrator, fire marshall, fire and emergency services personnel supervisor |
| Bachelor of Science in Emergency Management with an emphasis in Fire Services | A bachelor of science in emergency management with an emphasis in fire services focuses on fire codes and inspections, strategies and tactics for emergency response, fire prevention, fire services administration, and public protection. The core curriculum includes theories, techniques, policies, and applications of emergency management strategies and responses. | Emergency services coordinator, fire services supervisor, emergency and fire services administrator, public service or government agency representative |
| Bachelor of Science in Engineering Technology with a concentration in Fire Safety | A bachelor of science in engineering technology with a concentration in fire safety provides students with the knowledge, tools, and research background to investigate fire events. Students also learn how to design, develop, and implement more effective fire protection measures. Engineering technology and fire safety degrees bring together coursework and lab exercises. | Building inspector, fire inspector, fire investigator, fire safety director, fire protection and safety engineer, industrial safety specialist |
| Bachelor of Science in Fire and Emergency Services - Fire Specialization | A bachelor of science in fire and emergency services with a specialization in fire especially benefits fire service workers that want to advance to administration and supervisory positions. Students complete coursework in strategic planning, leadership and ethics, community risk assessment, command and control at catastrophic events, communications, and financial management. The degree also prepares fire service professionals to handle personnel administration, public information management, and community relations. | Fire service manager, emergency response administrator, government agency representative, industry or company liaison |
Courses in a Bachelor's in Fire Science Program
Although each fire science bachelor's degree offers different courses, many classes remain consistent across the curriculum. Fire science programs train administrators and supervisors to best handle the on-the-ground aspects of fire emergencies and fire services management. Most programs offer coursework in leadership in fire and emergency services, legal and ethical aspects of fire prevention and response, and financial administration of fire services.
Fire Service Leadership
This class provides students with research, theories, and techniques for effective leadership in fire departments and the public sector. Classes emphasize decision-making, problem-solving, and personal and professional ethics. Students participate in case studies, role-playing activities, and analytical exercises. Leadership classes may also emphasize the relationship between fire service professionals and their employees; the community; larger administrative entities; and their family, friends, and associates.
Trends and Research in Fire Service Technology
Courses that focus on trends and research in fire service technology help students understand changes, advances, and challenges in the field. Students learn how to evaluate and assess fire service technologies. They may design or model their own innovations at the end of the course.
Fire Prevention and Public Protection
Fire prevention and public protection classes emphasize techniques for preventing loss of life, damage to property, and negative environmental impacts. Students learn about risk assessment, fire and building codes and policies, and active fire suppression techniques.
Public Personnel Management
This course gives fire science students the chance to study and develop strategies for managing fire and emergency service workers. Students assess management techniques in day-to-day work and in emergency situations. Students also learn effective tactics for motivating, organizing, mentoring, and supervising others while encouraging accountability, diversity efforts, and ethics in the public sector.
Law and Ethics in Fire Services
Courses on law and ethics cover legal procedures, policies, and codes that relate to fire protection, safety, and incident management. Students learn how to apply laws and concepts ethically and effectively. These classes incorporate case studies and exercises from local, state, and federal sources.
How Long Does It Take to Get a Bachelor's in Fire Science?
A bachelor's in fire science includes approximately 120 hours of coursework. Full-time students can complete both an associate and bachelor's program in four years. Part-time students can take courses at their own pace, but usually take at least an additional year to graduate.
Many online programs require students to transfer in 30-60 hours of prerequisite work, making the bachelor's degree a two- to three-year commitment. Several associate programs maintain articulation agreements with four-year colleges and universities.
Students may graduate early in special circumstances. Accelerated programs offer students the opportunity to complete the last two years of a bachelor's degree in just 18-20 months.
How Much Is a Bachelor's in Fire Science?
Schools usually charge tuition on either a per-semester or per-credit basis. On a semester system, all students pay the same rate whether they take just 12 credits or a hefty 18. Students who take more credits per semester can finish sooner, and thus save more money long term. By contrast, many online programs charge a flat rate per credit.
Tuition can vary significantly for in-state and out-of-state students. Usually, in-state public universities cost much less than other schools. Out-of-state schools usually cost much more. However, a few colleges offer in-state tuition to out-of-state online students. Private institutions charge the same tuition rate for all students, regardless of state residence.
In addition to tuition, make sure to research housing costs and additional fees. On-campus may need to live in on-campus apartments and buy a meal plan. In-person students may also have to pay fees for facilities, technology, transportation, and health services, depending on the school. Online students may have an additional fee for distance learning or technology. Students should also consider textbooks, equipment, and course-specific expenses that will arise during the program.
Because the cost of a fire science degree can vary, it is important to explore financial aid options at each potential school. Some private schools cost more in tuition, but may also offer much larger financial aid packages to offset the price. You should submit a Free Application for Federal Student Aid (FAFSA) as early as possible. Check with the financial aid offices at your potential schools for program-specific funding opportunities.
Certifications and Licenses a Bachelor's in Fire Science Prepares For
Certified Fire Inspector-I (CFP-I)
Offered through the National Fire Protection Association (NFPA), the CFP-I seeks to standardize local, state, and national fire inspection standards and codes. Certification focuses on training fire inspectors to use and apply NFPA codes and standards with professionalism and confidence. Certified fire inspectors can improve their performance and advance their careers with a four-day training course and written exam.
Certified Fire Inspector Investigator
The International Association for Arson Investigators offers a certification for fire investigation training and practice. Fire investigators must provide documentation and pass a comprehensive exam. Certification lasts five years.
National Wildfire Suppression Agency (NWSA) Instructor
The National Wildfire Suppression Agency offers training, safety, physical fitness testing, and experience to wildland firefighters through its instructor program. Instructors learn about NWSA standards and practices for fighting, managing, and surviving wildfires. Professionals can then transfer that information to thousands of firefighters each year.
Certified Fire Plan Examiner
The National Fire Protection Association (NFPA) offers a certification in fire plan examination for fire service workers that inspect, develop, and approve building plans. A certified fire plan examiner holds knowledge about building codes, sprinkler systems, alarm systems, and life safety codes as developed by the NFPA. Candidates must undertake a three-day training and complete a comprehensive exam.
Certified Fire Protection Specialist
Certified fire protection specialists must hold either a college degree in a fire-related field or a high school diploma with six years of relevant experience. Candidates learn how to curtail physical and financial loss. The credential requires a three-hour exam.
Resources for Fire Science Students
Students can learn about accredited programs and procedures through IFSAC. IFSAC provides lists of certified programs, standards, bylaws, policies, and procedures. The congress also makes announcements about the latest accreditation news. IFSAC holds an annual conference for institutional and organization members.
A subsidiary of FEMA, USFA offers training; professional development; educational opportunities; and information about safety guidelines, management, and concerns. USFA provides funding to firefighting groups and departments to help them better meet the safety needs of individuals and communities. Students can benefit from USFA's comprehensive resources.
Offered through USFA and its partners, the NFA hosts a series of courses to help emergency and fire service workers better respond to and manage fire events. The NFA offers free classes online, on-campus, and off-campus. The academy also offers stipends and reimbursements for public agencies, departments, and government entities.
NWSA seeks to raise awareness of wildfire-related events and issues by bringing together wildland firefighters, fire industry professionals, and other government agencies. NWSA also provides job listings, equipment purchasing opportunities, fire weather links, and training programs.
IAFF represents more than 310,000 full-time firefighters and emergency service workers around the world. IAFF focuses on issues related to staffing, health and safety, training, and employee protection through its programs and services, departments, affiliates, and foundation funds. Students can obtain career information from entry-level to retirement.
Professional Organizations in Fire Science
Fire science students and recent graduates can join professional organizations in order to network, find out about job opportunities, participate in conferences, and access resources. Professional organizations also help members stay up-to-date on educational, governmental, and organizational developments in safety, prevention, and best practices. Professional organizations represent firefighters, fire inspectors, investigators, forest fire specialists, and other fire-related careers. These organizations can offer information and support as you enter the field and advance your career.