Bachelor's in Special Education Program Guide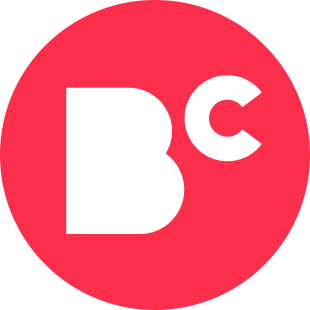 By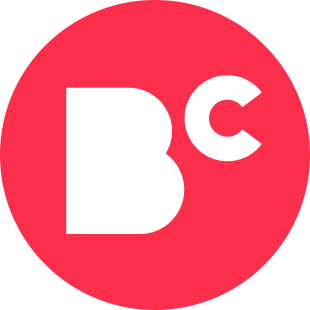 Staff Writers
Writer
The staff writers for BestColleges collaborate to deliver unique, student-driven content on topics such as career development, college life, and college planning....
Updated on August 18, 2023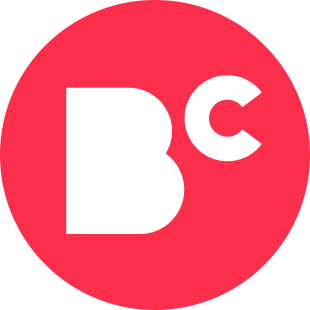 By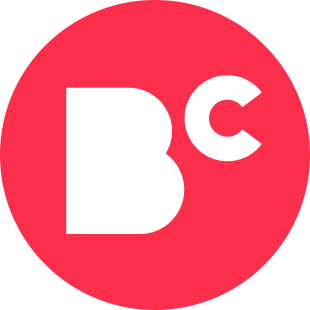 Staff Writers
Writer
The staff writers for BestColleges collaborate to deliver unique, student-driven content on topics such as career development, college life, and college planning....
Updated on August 18, 2023
www.bestcolleges.com is an advertising-supported site. Featured or trusted partner programs and all school search, finder, or match results are for schools that compensate us. This compensation does not influence our school rankings, resource guides, or other editorially-independent information published on this site.
Turn Your Dreams Into Reality
Take our quiz and we'll do the homework for you! Compare your school matches and apply to your top choice today.
Undergraduate Degree in Special Education
Educators interested in teaching students with special needs should pursue a bachelor's in special education. The degree equips teachers with the tools to differentiate instruction for their students and affect positive change in their lives. According to the U.S. Bureau of Labor Statistics, careers in special education are projected to grow 8% by 2026. The following guide provides an overview of bachelor's in special education programs.
Should I Get a Bachelor's in Special Education?
If you feel dedicated to helping individuals with special needs, then you make an excellent candidate for a special education degree. Special education majors learn many skills as they pursue their degree, including how to develop and implement curricula for students with special needs, teaching and disciplinary methods for disruptive students, and how to advocate for their students. Special education students also study the range of learning and developmental disabilities they will encounter in the classroom and other special education settings.
Most colleges and universities offering special education degrees have on-campus programs, although several of these schools do make some of their courses available online. Students often need to enroll in general education and teaching classes before choosing a minor or area of specialization. A student must also complete a field experience prior to graduation, usually student teaching at a local school.
Featured Programs in Special Education
Learn about start dates, transferring credits, availability of financial aid, and more by contacting the universities below.
What Can I Do With a Bachelor's in Special Education?
In addition to being a special education teacher, you can leverage your special education degree toward other careers, including curriculum development, instructional coordination, or (with a master's degree) speech and language pathology. Some of these options keep you in direct contact with special needs students, while others place you behind the scenes as policymakers or legislative advocates.
Recreational Therapists
Using various modalities (arts and crafts, music, sports), recreational therapists design, plan, and coordinate recreation-based treatments for people with special needs. The fieldwork requirement of a bachelor's degree in special education can prepare students to work with different populations in various settings, including hospitals, nursing homes, and youth group homes.

Median Annual Salary: $47,680*
Special Education Teachers
Special education teachers usually teach subjects such as math, reading, writing, and art, especially in lower grade levels. They adapt general education lessons for students with emotional, learning, mental, or physical disabilities. Some special education teachers work with severely handicapped children or adults to improve their basic communication and social skills.

Median Annual Salary: $58,980*
Instructional Coordinators
A bachelor's degree in special education is the starting point of becoming an instructional coordinator. Students learn how to create relevant curricula for various age groups with differing capabilities so they can evaluate a school or program's teaching standards and judge its appropriateness and effectiveness.

Median Annual Salary: $63,750*
Speech and Language Pathologists
A speech and language pathologist works with disabled children and adults to help improve communication and swallowing problems caused by injury, hearing loss, developmental delay, or autism. Most states require speech therapists to have at least a master's degree to practice independently, but a graduate of a bachelor's program in special education can work in this capacity under supervision.

Median Annual Salary: $76,610*
Source: Bureau of Labor Statistics
How to Choose a Bachelor's in Special Education Program
For many students, the top three factors that influence college choice are cost, location, and program curriculum. Consider enrolling in a public four-year school in your home state. Tuition for in-state residents can be up to 35% lower than tuition for a similar program in an out-of-state or private institution. Additionally, ask if your state has a reciprocity agreement with other states that will allow you to enroll in an out-of-state school without paying non-resident tuition.
For programs with fieldwork requirements, a school's location can affect job prospects. Look for schools near organizations or establishments that offer fieldwork opportunities, as fieldwork in the area can often lead to job offers after graduation. Because the special education field is broad, focus on a school's curriculum before deciding on a program and select the school that offers the specialization you wish to pursue. If you earn your special education degree online, know that some specializations may not be offered by online programs.
Accreditation for Bachelor's in Special Education Programs
The Council for Higher Education Accreditation (CHEA) does not currently recognize a specific programmatic accrediting body for special education degrees. However, CHEA recognizes the Council for the Accreditation of Educator Preparation (CAEP). Additionally, both CHEA and the U.S. Department of Education (ED) recognize six organizations that accredit higher education institutions in different regions of the U.S. Be sure to earn your special education degree from a school or teaching program accredited by an organization recognized by CHEA or ED. This will facilitate any transfer of credits, as an accredited college or university will often reject credits earned from a school without accreditation. Only regionally accredited institutions are eligible for federal financial aid, so if you plan to complete a FAFSA, ensure your schools of choice are accredited regionally.
Bachelor's in Special Education Program Admissions
The deadline for most U.S. universities falls at the beginning of the spring semester; early decision or early action applicants must apply toward the end of the fall semester of their senior year. Online college programs often require students to submit the same admissions materials and meet similar academic requirements as their on-campus counterparts, although deadlines may differ.
Prerequisites
Minimum GPA:

For most schools, 2.0 is the minimum GPA to be considered for admission. However, applicants must have higher GPAs to qualify for honors programs or highly competitive scholarship opportunities.
Admission Materials
Application:

An online application called the Common App facilitates the application process by making it possible for students to apply to multiple colleges at once.

Transcripts:

Colleges require an academic transcript from every high school you attended, and most high schools charge for this service even if they send your transcript as an attachment to an email.

Letters of Recommendation:

Most colleges require at least one letter of recommendation, so ask someone who can attest to your academic commitment and work ethic to write a letter on your behalf. Ask several weeks in advance of the deadline.

Test Scores:

Many U.S. colleges and universities require students to have SAT or ACT scores. Scores can be sent to prospective schools when you take the test.

Application Fee:

Most colleges and universities charge an application fee, and the average in 2016 was $43. Students with demonstrated financial need can sometimes have the application fee waived.
What Else Can I Expect From a Bachelor's in Special Education Program?
Several bachelor's in special education degrees offer concentrations. This can be especially helpful for students who already know the special education field they wish to practice in after they graduate.
Concentrations Offered for a Bachelor's Degree in Special Education

| Concentration | Description | Careers |
| --- | --- | --- |
| Adapted Curriculum | Students study the characteristics and capabilities of individuals with moderate to severe intellectual disabilities. They learn to adapt instructional materials and teaching methods to address the needs of this population. | Students in this field often become curriculum developers. |
| Communication Disorder | Students acquire the skills to develop and implement programs for individuals with communication challenges caused by physical or intellectual impairment. Students can apply their training in schools, social service agencies, and group homes. | Those with this specialization can pursue careers as private tutors or rehabilitation counselors. |
| Deaf Education | This concentration provides students with the skills to teach students with hearing impairment. They explore programs that develop spoken and visual language skills. | Students in this field often become sign language instructors. |
| Early Childhood | Early Childhood education degrees prepare students to work with children with disabilities. This path also trains students to provide and coordinate services for the families of young children with disabilities. Students learn about activity-based intervention techniques, follow a family-oriented approach, and use research-based instructional methods. | Students in this field can pursue careers as preschool to second grade teachers and family services coordinators. |
| K-5 | Students focus on classroom instruction for young children with mental, physical, and emotional needs. Students learn to develop and adapt materials, activities, and teaching methods to assist this population in their academic progress and improve their social skills. | Students in this concentration often pursue careers as teachers or program administrators. |
Courses in a Bachelor's in Special Education Program
Each school offers a special education curriculum designed to meet and support the school's academic goals for its students. Concentrations may differ, but foundational courses about teaching methods, assessment, and learning environments for students with special needs are common across schools.
Learning Environments
This course focuses on developing and managing academic settings that enhance learning for individuals with disabilities. Future special education teachers learn intervention and teaching techniques that promote non-disruptive classroom behavior, advance learning, and improve social skills.
Understanding Disability
In this course, students explore the impact of disability on individuals across the lifespan. They study legislation that has impacted disabled people as well as the latest policies and trends that currently affect the delivery of educational services to disabled individuals.
Assessment
This course teaches students how to apply assessment procedures to students with disabilities. Students study the theoretical and practical implications of intellectual, emotional, and psychological assessment to more effectively direct a disabled student's education.
Multiple Disabilities
This course introduces students to the unique physical and educational requirements of people with multiple disabilities. The course covers effective teaching methods, suitable academic curricula, and appropriate social interventions.
Instructional Strategies
Students study teaching formats and strategies they can adapt to provide a positive educational experience for students with special needs. Student also learn to gather and interpret performance data and evaluate curriculum goals.
How Long Does It Take to Get a Bachelor's in Special Education?
The majority of bachelor's in special education degrees require 120 credits. Assuming students enroll on a full-time basis, they should graduate in four years. Some online bachelor's in special education degrees are cohort programs, meaning students traverse the program and graduate from it as a group. This can sometimes extend the length of time it takes to earn the degree. Conversely, some students complete their studies early by pursuing their education degree online. This is because some schools allow online students to "double up" on courses, especially when they enroll in asynchronous classes. Some colleges and universities offer a combined bachelor's and master's program in special education. Some of a student's undergraduate credits are counted towards the master's degree, which allows them to complete both programs in five years, instead of the usual six (four years for the bachelor's and two years for the master's).
How Much Is a Bachelor's in Special Education?
The average tuition for a four-year public university for the 2017-2018 school year was $9,970 for in-state students, while out-of-state enrollees paid $25,620. You can also save tuition by completing your general education requirements in a two-year college instead of enrolling in a four-year school as a freshman. The general education requirements are the classes you enroll in during the first two years of a four-year bachelor's program. Tuition in a public two-year community college for in-district enrollees for 2017-2018 came to $3,570, nearly two-thirds less than tuition at a four-year public school.
Certifications and Licenses a Bachelor's in Special Education Prepares For
State Teacher Certification
All states require classroom educators to be certified before they begin their teaching career in the public school system. Potential special education teachers must take the Praxis ll exam specifically for the special education field. Every state sets its own passing score for this test.
Resource Specialist Certification
An applicant for the resource specialist certificate must have a minimum three years of teaching experience in special education classrooms. This certification demonstrates competency in conducting assessments and providing special educational services to students with special needs in integrated classrooms.
Adapted Physical Education Certification
Special education professionals with this certification teach special needs students who cannot participate in general physical education programs. They can also assess a disabled student's progress toward physical education goals and develop adapted, individualized physical education programs for infants, older children, and adults 22 or younger.
Speech and Language Pathology Services Certification
Earning this certification means the special education practitioner can conduct hearing, language, and speech assessments, using these assessments to provide or recommend a range of special services for individuals with language and speech impairments. Holders of this certification with a bachelor's degree in special education must practice under supervision.
Education Specialist Instruction -- Visual Impairments Certification
Special education professionals with this certification can perform educational assessments and provide or recommend special education services for students with visual impairment. They can also assist in developing and adapting educational materials and instructional techniques.
Resources for Special Education Students
Students can read the latest news and research in special education from educators across the country. The site also lists special education workshops and other networking events by region.
Learning Disabilities Online serves as a comprehensive selection of resources for special education practitioners, students with special needs, and their families. The site publishes news articles and boasts an active forum and a directory of special education products and services.
This is an inclusive website designed to address the needs of public school teachers in both general and special education classrooms. It contains special education articles, resources, and grant opportunities.
This website contains valuable information on teaching students with special needs, including tips on fostering an inclusive classroom, curriculum strategies, and where to find supplemental instruction materials.
The Department of Education's Office of Special Education Programs contains information on topics that affect the special education field, including policy changes, sources of discretionary funds for nonprofit organizations, and schools for special education research.
Professional Organizations in Special Education
In addition to providing networking opportunities and job referrals, professional organizations are an excellent source of the latest news, research, and legislation that affect your special education classroom.
This organization maintains an extensive online library of professional resources, an active forum, and a career center that assists members with transitions, legal issues, and job postings.
AAIDD offers continuing education units that can be completed online, conducts webinars on relevant issues, and provides various training opportunities for special education professionals on a regular basis.
This is an international organization committed to enhancing the educational success of students with disabilities and gifted learners. The site features relevant news and helpful articles, a job board, and resources for professional development.
Members benefit from an active exchange of special education best practices from all over the world. IASE also provides opportunities for educational trips to countries with local chapters.
Members have access to free professional development courses, open job postings, and online editions of the Journal of the American Academy of Special Education Professionals.