Guide To An Online Teaching Degree
Our higher education experts have researched and created a comprehensive guide to online teaching degrees; read on to learn more about your potential paths forward.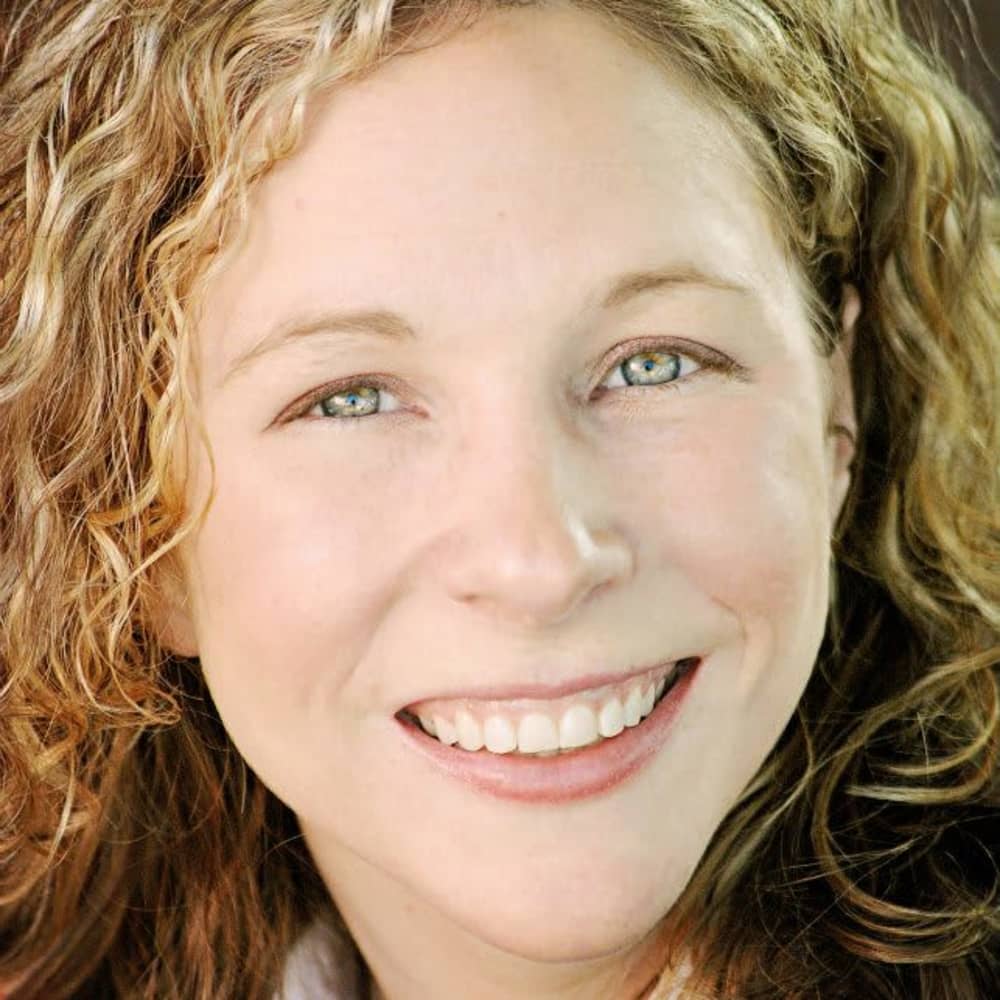 By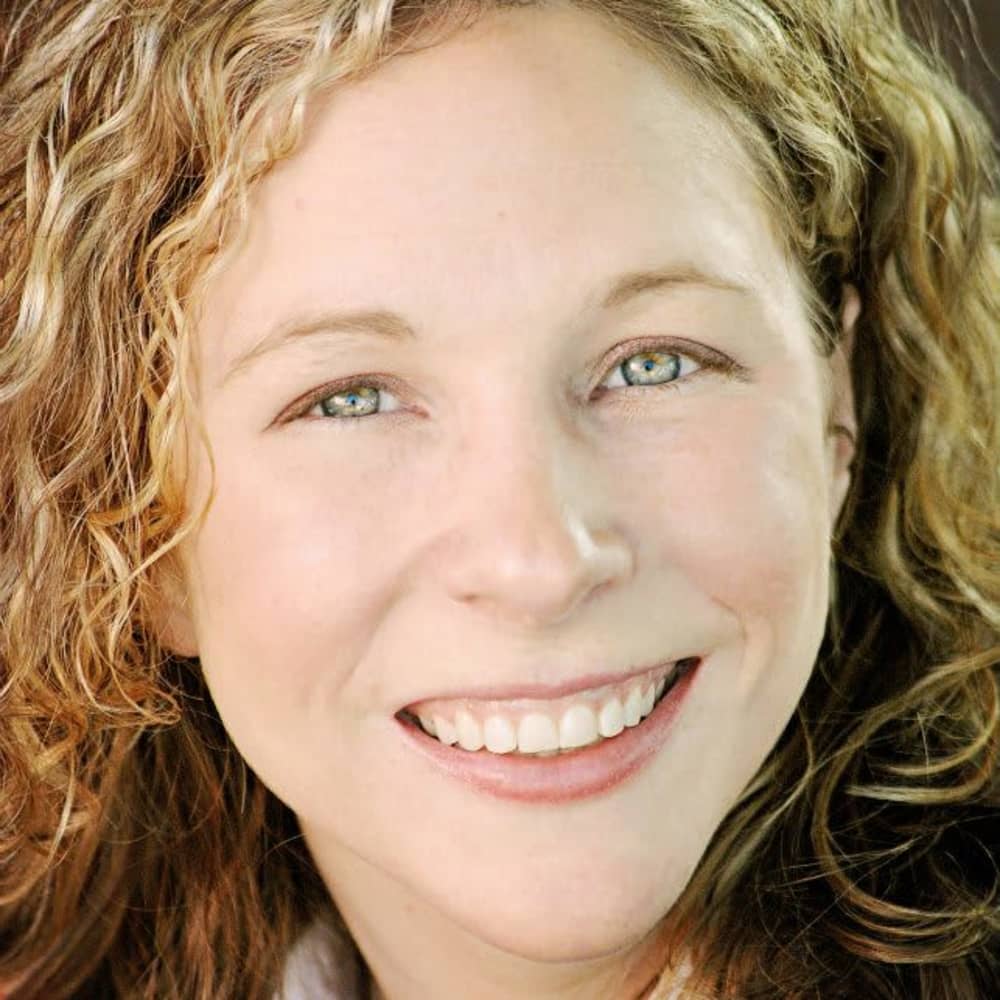 Heather Mullinix
Writer
Heather Mullinix is an award-winning journalist and writer living in Tennessee. She writes about education, government, healthcare, and the outdoors. She graduated from Tennessee Technological University with a bachelor's degree in journalism....
Updated on August 18, 2023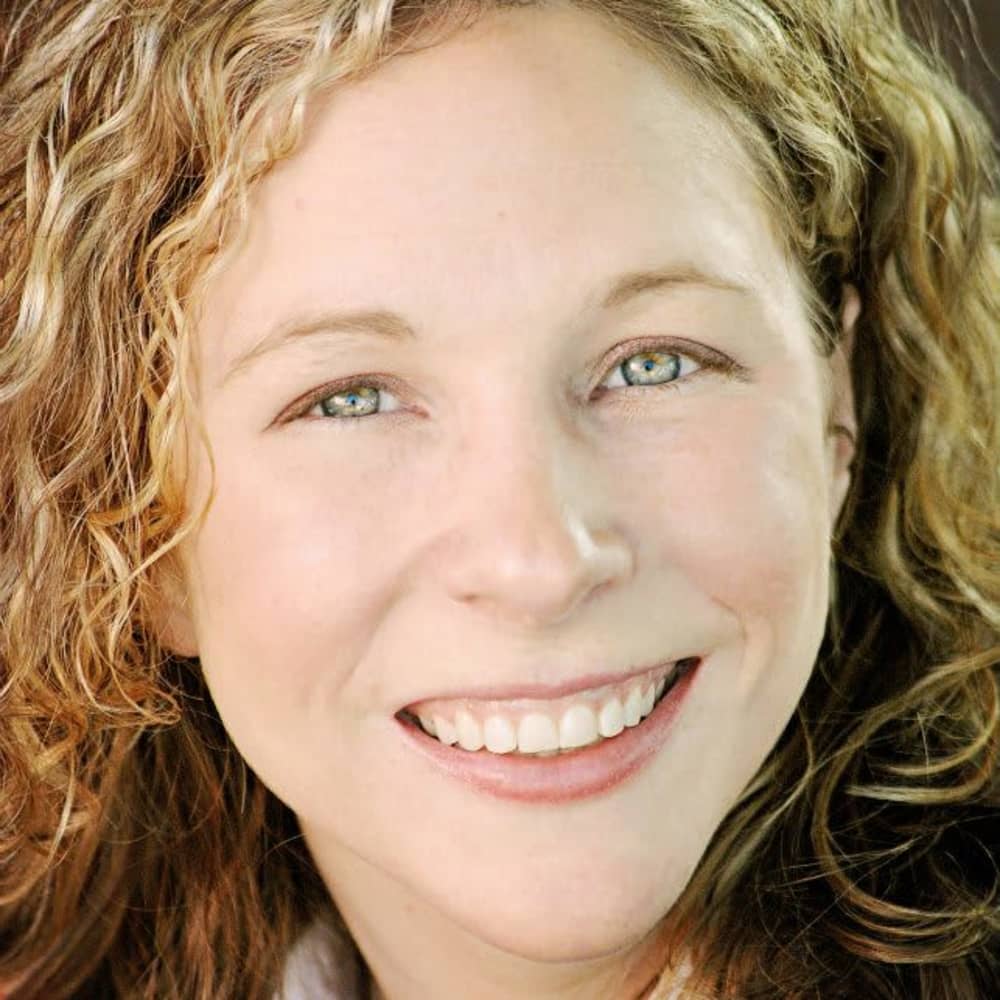 By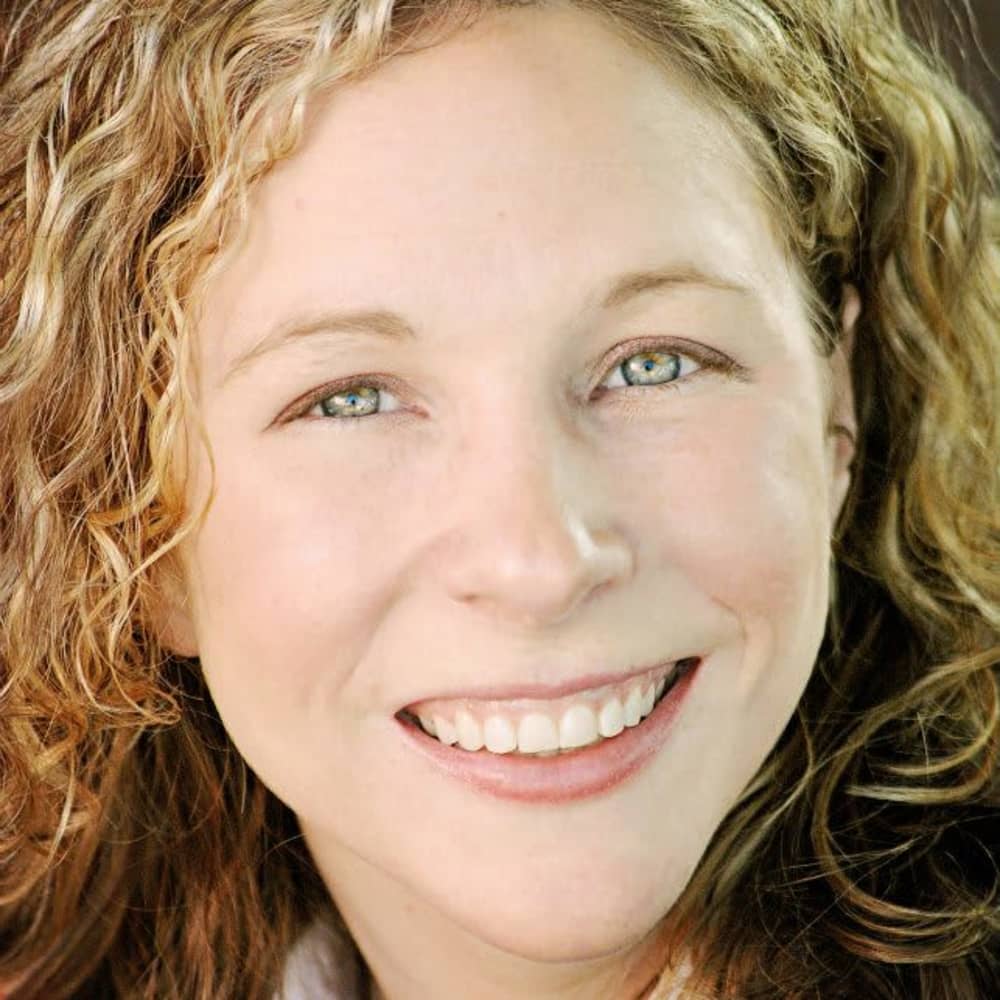 Heather Mullinix
Writer
Heather Mullinix is an award-winning journalist and writer living in Tennessee. She writes about education, government, healthcare, and the outdoors. She graduated from Tennessee Technological University with a bachelor's degree in journalism....
Updated on August 18, 2023
www.bestcolleges.com is an advertising-supported site. Featured or trusted partner programs and all school search, finder, or match results are for schools that compensate us. This compensation does not influence our school rankings, resource guides, or other editorially-independent information published on this site.
Turn Your Dreams Into Reality
Take our quiz and we'll do the homework for you! Compare your school matches and apply to your top choice today.
Online Teaching Degree Programs
Teachers inspire their students to try new things, build new skills, and keep learning. Earning a degree in teaching prepares you to join the ranks of these professional educators.
Many teachers find the profession rewarding. It also offers competitive pay and benefits and stable job opportunities. For example, the Bureau of Labor Statistics (BLS) projects 3% job growth for middle school teachers between 2018 and 2028. These educators earn a median annual salary of $59,660.
Teachers must be patient, understanding, and compassionate. They also need good communication skills, creativity, and problem-solving abilities.
Earning an online teaching degree prepares students to lead their classrooms using new technology and tried-and-true instructional methods. A teaching degree may also prepare you for roles related to educational administration, curriculum development, and school policy and advocacy.
Read on to learn more about the educational pathways you can follow to become a licensed teacher. This guide contains information about common courses and opportunities for specializing in a specific field. You can also learn about scholarships to help finance your education.
Programs Related to Teaching Degrees
Learn about start dates, transferring credits, availability of financial aid, and more by contacting the universities below.
Why Earn Your Teaching Degree Online?
Online degrees in teaching offer several benefits over on-campus programs. Because online schools are more flexible and accessible, students can often go at their own pace or enroll in an accelerated program.
Learners pursuing teaching degrees online can complete coursework on their own schedules — while meeting assignment deadlines — making it an excellent option for working students. Pursuing a degree online also allows students to arrange their student teaching experience locally to make important networking connections.
Accessibility

An online teaching degree allows students to access lectures from anywhere with an internet connection. While some programs require scheduled class meetings, others feature asynchronous delivery, which allows students to work at their own pace. The accessibility of online teaching degree programs makes it easier for practicing teachers to pursue advanced degrees.

Flexibility

Online programs typically offer significantly more flexibility than their on-campus counterparts. Many programs have multiple start dates throughout the year, allowing learners to begin their studies at a convenient time. Additionally, many programs offer part-time and accelerated options. Students can also choose programs that offer classes over shorter terms to quickly move through course requirements.

School Options

Location matters when it comes to choosing where to earn your online teaching degree. Licensure requirements vary by state, and each state has its own approval process for teacher preparation programs. Fortunately, many states have reciprocity agreements. An online education allows students to select the best school programs — either regionally or nationally — for their interests.

Diversity

Online teaching degrees appeal to students from many backgrounds. Rather than catering only to local students, online programs can enroll a more diverse student body, providing an excellent opportunity for students to create an expansive network.

Technology

Online programs allow students to connect with their classmates and faculty members through live class sessions, video conferencing, and other instructional delivery methods. Students also gain access to university resources specifically designed for online students.
Types of Online Teaching Degrees
Associate Degree Online in Teaching
Online Associate programs in teaching focus on the general education courses required for your degree and introduce you to principles and theories of classroom management, instruction, and educational policy. Most associate degrees require around 60 credits and take two years to complete.
Your associate degree may qualify you for a job as a preschool teacher, teaching assistant, or substitute teacher. Becoming a licensed teacher requires a bachelor's degree, so many students continue their education at a four-year college or university.
Commonly offered by community colleges, earning an associate teaching degree before transferring to a four-year school can provide savings on tuition. Many two-year schools maintain articulation and transfer agreements with colleges and universities, making it easy to transfer credits toward a bachelor's degree.
Common Courses for an Associates Degree in Teaching
Principles of Teaching
This course offers an introduction to teaching. Participants explore evidence-based instructional methods and pedagogy for elementary, middle, and high school students. Individuals also learn about the importance of differentiated instruction and how policies influence the curriculum.
Psychology of Childhood
This introductory course in child development introduces students to psychology principles and the expected benchmarks for child development. Understanding how children develop and learn helps teachers select appropriate instructional materials and provide age-appropriate discipline.
Learning Theory and Portfolio Development
Learners in this course explore various learning styles and how to use their curriculum to address each style. The course also discusses communication and management techniques. Participants prepare professional development and experiential learning portfolios to track their work.
Classroom Management
This course helps students understand classroom management's psychological aspects, including intrinsic and extrinsic rewards and punishments. Prospective teachers study standards for classroom behaviors, developing behavior change plans and problem-solving skills.
Public Speaking
Effective teachers must have excellent verbal communication skills. This course helps build confidence while speaking in front of a group. It also helps students prepare effective presentations using multimedia aids.
Our Recommendations for Online Associate Programs in Teaching
Online Bachelor's Degree in Teaching
A online bachelor's degree in education is the minimum education required to become a licensed teacher. These programs require approximately 120 credits and take about four years to complete. Graduates can go on to teach in early childhood programs, public schools, and private schools.
Some schools require separate admission into the education program. In this case, your academic record in college-level general education and introductory education courses is considered. Participants complete practical courses related to constructing effective lesson plans, working with diverse student populations, and using educational technology.
The final year of a bachelor's program often includes student teaching under the supervision of a mentor teacher. Student teaching allows individuals to develop lesson plans, provide classroom management, and craft a portfolio of their teaching experience. This experience serves as a capstone to the program and is often a prerequisite for a teaching license.
Common Courses for a Bachelor's in Teaching
Educational Data and Assessment
Most states use some form of standardized testing to identify student achievement and learning gaps. This course looks at basic assessment concepts and tools. It also prepares teachers to analyze assessment data and develop appropriate academic intervention plans for students.
Integrating Instructional Technology into the Classroom
Many teachers use a variety of online and multimedia resources, and new tools emerge each year. This course looks at how to use new resources to drive student learning and achievement. Covered topics include developing digital learning experiences, promoting digital citizenship and responsibility, and embracing ongoing professional development.
Literacy
This course looks at how young students learn to read and acquire language skills. Covered topics include phonics, vocabulary development, fluency, and reading comprehension. Prospective teachers learn how to use a reading curriculum and reading assessments to help students build fundamental literacy skills.
Developmentally Appropriate Practices
This course helps participants identify developmentally appropriate lessons for students with special needs, particularly in an inclusive classroom. These classrooms place special education students with their peers in a regular classroom setting, but students may require additional academic support from their instructor. Many programs combine this course with a practicum.
Materials and Methods of Teaching English
Students working with English language learners develop strategies and techniques to improve English reading comprehension and writing skills. Prospective teachers learn to create appropriate lesson plans based on student development and language acquisition principles.
Our Recommendations for Online Bachelor's Programs in Teaching
Master's Degree Online in Teaching
A online master's in teaching can serve two purposes. First, it may offer an educational pathway for people changing careers to earn their teaching licenses. Second, it allows experienced classroom teachers to enhance their skills and specialize in a specific area of education and learning.
A master's degree in teaching prepares teachers for new positions within their school system, including administrative and curriculum development positions. They can also move to similar positions in state or federal education agencies. A master's degree may also qualify teachers for new assignments, such as teaching a new subject or engaging in school counseling.
An online teaching degree typically requires 30-36 credits and takes about two years to complete. Teachers often complete a thesis or professional project as part of their capstone experience.
Common Courses for a Teaching Master's
Education Policy and School Reform
Often part of an educational leadership curriculum, this course covers national and state education policy and reform initiatives. Students explore the impact of key education legislation, including the No Child Left Behind Act and the Every Student Succeeds Act, as well as how states have changed curricula or standards to meet achievement demands.
Literacy Assessment and Professional Development
This course offers a deeper understanding of literacy assessment for literacy specialists and coaches. Participants explore oral language development, how learners develop reading skills, and strategies that can improve student achievement.
Analysis of Teaching
This course prepares prospective administrators to provide effective teacher evaluations. Educators learn how to use required evaluation rubrics and rate teacher performance based on objective, evidence-based criteria. This course also examines methods to help teachers improve.
Cultural Diversity in American Education
Teachers and administrators gain a cross-cultural understanding and increased diversity awareness to help them better manage diverse student populations. The course evaluates curriculum and instructional practices, facilitates effective communication, and fosters interpersonal relationships in schools.
Principles of Curriculum Development
This class discusses curricula from philosophical, psychological, and historical perspectives, helping prospective educators evaluate curriculum options and develop best practices for instruction. Key principles include curriculum mapping, identifying learning needs, and integrating curriculum with theories of student learning, such as Bloom's Taxonomy.
Our Recommendations for Online Master's Programs in Teaching
Online Doctoral Degree in Teaching
Teachers can pursue a Ph.D. or a doctor of education (Ed.D.) as a terminal degree in education. A Ph.D. focuses on educational research, while an Ed.D. focuses on educational practice.
A doctorate often requires 3-7 years of study and culminates in a dissertation. Students work closely with their advisor to create an individualized degree plan that focuses on a specialization or research area. Most programs require 50-70 credits. Alternatively, some schools offer an educational specialist degree, which provides advanced study opportunities with a smaller time commitment.
Career opportunities for graduates include administrative leadership positions, such as the chief academic officer of a school district. Graduates can also work as education professors, training new teachers to serve students. Additional opportunities include careers in nonprofit and government agencies dedicated to education policy and reform.
Common Courses for Doctoral Teaching Degrees
Public Policy and Higher Education
Students in this course use research and contemporary policy analysis to propose solutions to problems in the higher education system. This course builds skills in qualitative research and policy analysis.
Education Accountability and Assessment
State and federal education agencies use various student assessments to measure school success and hold local school systems accountable for student learning. This course helps participants evaluate these assessments, both academically and culturally.
Leadership for School Improvement
Administrators learn the management and leadership skills necessary to lead school culture change and school improvement. Key skills developed in this course include articulating and advocating for a set of values for a school's culture, aligning those goals with the school's vision and mission, and creating a comprehensive school improvement plan.
Social Context of Education
This course examines the academic achievement gap between groups of students and schools, disagreements on suitable student materials, and school reform policies from a sociological perspective. Learners use empirical research to critically evaluate these questions.
Learning and Development
This course combines psychology with education theory to examine why students learn differently at different stages. Participants evaluate historical and contemporary research to identify best practices for classroom instruction.
Our Recommendations for Online Doctoral Programs in Teaching
Top Online Doctorate in Educational Leadership Programs
Teaching Licensure and Certification
Most teaching positions require a state-issued teaching license. In addition to licenses, teachers can earn certifications in specific areas that can improve career opportunities.
The following list of available certifications is not exhaustive. Students can visit the National Board for Professional Teaching Standards, which offers certifications in 25 areas, for more information on available opportunities.
Art, Early and Middle Childhood
To earn a certification in art for early and middle childhood, applicants must have a bachelor's degree, three years of teaching experience, and a teaching license. Applicants must prepare a portfolio demonstrating proficiency in three areas and pass a content examination on art and teaching methods.
English Language Arts, Adolescence and Young Adulthood
High school certification in English language arts requires teachers to have a bachelor's degree, three years of teaching experience, and a teaching license. Candidates must also submit a portfolio showing proficiency in teaching. Applicants must pass a content examination on language arts and teaching methods.
Health Education, Early Adolescence Through Young Adulthood
In addition to meeting the requirements for general licensure, which include a degree, teaching experience, and a graded teaching portfolio, teachers must demonstrate their proficiency in personal health, environmental health, and interpersonal skills.
Music, Early and Middle Childhood
The elementary and middle school certification in music requires applicants to meet degree and teaching experience requirements; pass portfolio requirements; and demonstrate content proficiency in music theory and history, performing techniques, and instrumental or vocal abilities.
Physical Education, Early Adolescence Through Young Adulthood
To earn a certification in physical education, applicants must pass a content exam in exercise science, motor development, and physical wellness. They must also meet general requirements, which include teaching experience, a degree, and a graded teaching portfolio.
Social Studies and History, Adolescence and Young Adulthood
High school certification in social studies and history requires that applicants hold a bachelor's degree, demonstrate three years of teaching experience, and pass a teaching portfolio review. They must also pass a content exam covering instructional strategies, world history, and social studies.
World Languages, Early Adolescence Through Young Adulthood
To earn certification in world languages, applicants must meet general requirements for teaching experience, hold a bachelor's degree, and submit a graded teaching portfolio. In addition, they must pass a content exam covering their writing and speaking knowledge of the chosen language.
Earning a Teaching License
After completing your teaching degree, you must seek a teaching license from your state department of education before you can practice at a public school. This process requires completing an application, documenting your education, and passing required exams. You may also need to pay an application fee.
Many states require public school teachers to get fingerprinted and complete a background check. Individuals with certain crimes in their history may not be able to work with children. Some states require background checks every few years as part of the licensure renewal process.
The Praxis exam series measure academic skills and content knowledge of prospective teachers. Some schools require passing the Core Academic Skills for Educators exam before completing a student teaching assignment. This test measures reading, writing, and math skills.
Other exams include the Praxis Subject Assessments for teachers of specific subjects, and the Praxis Content Knowledge for Teaching Assessments, which focuses on elementary education.
Each state determines which tests you must take and what they accept as a passing score. Check with your state educator licensing office for more information. You may also need recommendations from your teacher preparation program.
License Reciprocity
Your teaching license only automatically qualifies you to teach in the state where it is issued. Teachers moving to a new state must apply for a teaching license in their new state. This process requires paying an application fee, providing transcripts, and completing a background check.
Some states offer license reciprocity to states with similar licensing standards. However, teachers who move between these states may still need to take required exams and present documentation. States that participate in the National Association of State Directors of Teacher Education and Certification simplify this process.
Reciprocity may only apply to professional or standard teaching licenses. Teachers with provisional, apprentice, or emergency teaching licensure may need to complete additional steps to gain licensure in a new state. Check with the state education department's licensing division for more information.
Substitute Teaching Licensure
Substitute teachers remain vital to a school system's operations. In most states, schools require substitutes to complete a background check before working with children and take part in an orientation program. This orientation often familiarizes substitute teachers with school procedures and policies.
Few states require substitutes to hold a teaching license. Many states struggle with maintaining an adequate pool of substitutes to serve their schools. Some school systems offer incentives for licensed teachers to substitute teach, including higher pay.
Additionally, some states limit how many days an unlicensed substitute teacher can serve in a classroom. Tennessee, for example, requires a licensed substitute teacher when the regular teacher will miss 20 or more consecutive days.
Career and Salary Outlook for Teaching Graduates
Employment rates for teachers are expected to experience steady growth across the country. The BLS projects 3-4% growth for elementary, middle school, and high school teachers between 2018 and 2028. However, many areas need more teachers in specific subjects.
The U.S. Department of Education maintains a list of teacher shortage areas. Some teachers in these areas qualify for loan forgiveness. Job growth, however, also depends on local school enrollment and budget constraints.
According to the BLS, high school teachers earn a median salary of $61,660 per year. In addition to their salary, teachers often enjoy a comprehensive benefits package that includes healthcare insurance, retirement support, and time off during the summer and other breaks.
The education industry also forecasts a growing need to hire new teachers to replace retiring teachers. Although there should be ample job opportunities in many places, expect a competitive job market in areas with strong schools.
Best Jobs for Teaching Majors by Salary Potential
Job Title
Entry-Level
(0-12 months)
Early Career
(1-4 Years)
Midcareer
(5-9 Years)
Experienced
(10-19 Years)
School Superintendent
N/A
$106,470
$122,850
$121,940
Academic Dean
N/A
$78,830
$81,900
$97,030
Postsecondary Professor
$60,120
$60,550
$69,830
$86,430
High School Principal
N/A
$84,570
$92,120
$96,470
Source: PayScale
Careers After Recieve a Teaching Degree Online
High School Teacher
High school teachers often teach a specific subject, such as English or history. They design lesson plans that align with state requirements for their classes. They often work with other teachers in their area in professional learning communities. These groups help teachers share best practices and instructional methods. This position requires a bachelor's degree, and professionals at public schools need a teaching license.
Salary: $61,660
Special Education Teacher
Special education teachers work with students with behavioral, emotional, physical, and/or cognitive disabilities. They design individual lesson plans that address each student's learning needs. They often work closely with other teachers and parents to create an individualized education program. Some teachers work with young students and provide academic intervention to help overcome learning disabilities. You need a bachelor's degree and a teaching license to assume this position at a public school.
Salary: $61,030
Instructional Coordinator
Instructional coordinators oversee the curriculum and teaching standards for a school system. These professionals interpret student academic achievement data from standardized tests, plan teacher development sessions, and evaluate teacher effectiveness. This position requires a master's degree in curriculum and instruction.
Salary: $66,290
School Librarian
School librarians manage the school library, ensuring materials remain current. Many librarians also teach classes on digital citizenship and digital literacy, helping students navigate the internet safely. They often need a master's degree in library science.
Salary: $59,050
Kindergarten Teacher
Kindergarten teachers often specialize in early childhood education. They plan and deliver lessons on a variety of subjects and help students adjust to being in school. They usually incorporate purposeful play to build academic skills, using games, artwork, and books in their lessons. They communicate regularly with parents and guardians regarding student performance and behavior. Kindergarten teachers need a bachelor's degree and a state teaching license to teach at public schools.
Salary: $59,420
The Best States for Teaching Careers
More than 8.9 million teachers work in schools across the country, teaching students from early childhood into adulthood. California employs the most teachers, with more than 1 million teachers working in the state.
Teacher salaries vary across the country. The District of Columbia pays its teachers the highest average salary in the nation at $80,700 per year, followed by New York at $73,130. Puerto Rico offers the lowest salary at $35,330, followed by Oklahoma at $42,860.
Related Programs for Teaching Degrees
Interview With A Teacher
Tal Thompson, Fifth Grade Teacher
Tal Thompson is a fifth grade teacher in Charlottesville, Virginia. He began his teaching career in 1998. Working with kids has always been his passion. Tal received an elementary education degree from West Virginia Wesleyan College in 1997. Later, he received a master's in mathematics from Walden University. In 2015, "Live with Kelly and Michael" chose Tal as a finalist for America's Top Teacher. In 2016, he received the South Carolina Citizen Education Elementary Teacher of the Year Award. Tal's success relies on his ability to connect, push, and cultivate confidence in students.
Describe your teaching philosophy.
I believe that we are a very unique industry. We don't measure success with financial currency. We have a different bottom line. It's human currency. Our bottom line is kids. I believe the role of a teacher has changed tremendously in my career. We are no longer the "givers of knowledge."
We are facilitators of experiences. Empowering students is my goal every day. I want to have students direct their learning in authentic and relevant ways. I provide unique and engaging experiences for them to showcase their talents and to develop critical thinking skills.
Every student should be more self-confident and value their role in this world after coming through my class. Grow our kids, grow our currency, change the world.
What skills are essential to teaching?
Relentlessness: If you're in education, you love kids. That won't always be enough. You will need to have a drive in you that refuses to let kids down. You will need to be relentless in cultivating an environment that makes you seek the best version of every kid that crosses your path.
Focus: It is really easy to get caught up in the negativity and drama that surrounds education and also the teacher's lounge. You must stay focused on the goal: kids. Whatever it takes to make kids the focus is your job. They deserve the best version of you. That version does not let outside noise interfere in their education.
Forgetfulness: Kids mess up. A LOT! You need to make every day a new day. When they make that mistake, work toward equipping them with the drive to improve and grow. The next day … FORGET! Start each day with excitement and love. Some days will be harder than others. They are kids and they mess up. As a teacher, you get to help them find their way. What a job!
Growth: Don't let the speed of our world go faster than you. Be current in your growth as a teacher. Constantly work towards improving yourself and your craft. Reach out to others and ask for help. If a teacher inspires you, get in that room as much as possible. Learn from them and let that inspiration help you grow.
What are some ways to keep students engaged with the material and interested in learning?
I believe that cultivating an engaged and empowered set of students is my goal. Therefore, my job as a facilitator of experiences needs to be intentional and purposeful.
Engaging kids is my passion. A worksheet can deliver information. An immersive room transformation can inspire a student and open the door for more rigorous activities. It's not about making a cute classroom or a Pinterest-worthy lesson. It's about making relevant and exciting opportunities for kids.
I also believe that standards are not how we teach. It is what we teach. I want to find authentic experiences for kids to explore and think.
Do they need to learn area, perimeter, and volume? Design and create a town based on those standards. Get tools and supplies in kids' hands and let them create a three-dimensional town with roads and landscapes that allow mathematical application, creativity, and a solid understanding on how this skill is relevant!
That's engagement and that's fun. They will love it!
Is it important to choose a teaching specialty? What tips do you have for students who aren't sure which focus they would like best?
I am an elementary teacher, but I have taught middle school and high school as well. I think there are a couple questions to ask yourself when making decisions about specialities and focus:
Which age group inspires me?
Which age group do I connect with the most?
Which age group brings me joy?
Thirty years and 180 days in each year is a lot of time. You need to choose the group that inspires you to jump out of bed and work with. You need to choose the group where your connection level can make the biggest impact. You need to find the group that will make you smile and laugh as often as possible.
What makes teaching an exciting career opportunity right now?
You get to equip the future. Your role is so important. Every kid that enters your door has the potential to do great things. You can develop difference-makers. You can inspire kids to see the world in all of its flaws and then desire to be a catalyst of change. You can be an agent of change.
Kids need mentors and role models more than ever. You can be a hero to a kid who may not have previously had one.
What does continuing education look like for you?
I look for experiences and programs that are on the cutting edge. I want programs that are looking at what is coming and trying to meet those needs. I want a program that is taking risks with their philosophy and programs that challenge the status quo.
What software do you think every teacher should learn?
That is a tough one because in three months, it will change. That being said, Google products are the key right now. They can make your life so much easier, and the apps that hook into Google are plentiful and almost always free. Teaching collaboration skills in a 21st century style works best within Google.
How important is networking and what are some easy ways to stay connected to other teachers in your community?
As fast as the educational landscape changes, networking is essential.
Trying to be the expert in everything is impossible. You need branches that extend to your experts. Twitter is a game changer. I collaborate with people from New Zealand and Australia often. I learn from educators all over the world.
Twitter is not a show-off platform. It is a place to connect and grow. Get a weekly schedule of 3-5 edu chats and be religious about attending. Read and learn. Chime in and inspire. Make a name for yourself in this profession and use that name to inspire and grow.
How do you stay current with the latest advancements and technology in the teaching world?
This is a real challenge. That being said, my district, Albemarle County Schools, has an amazing technology department and a layered team of instructional coaches. They are constantly learning, sharing, and presenting.
Just last month, we had a virtual reality, hands-on professional development. Twitter is also huge for this need. People are constantly sharing tools and tricks.
What are some practical tips to prepare for an interview?
I'll answer this one in bullet points:
Reek of positivity.
Make sure that everyone in that room knows about your work ethic.
Be well-versed in collaboration techniques in the classroom and in a staff.
Speak of your thirst for continued growth.
Be ready to discuss how behavior management will be effective in your room.
Mention all your extra talents that may be useful to the school (coaching, drama, etc.).
Make sure they have a solid feel for your personality.
How should students prepare for student teaching?
Take it seriously. It is your only chance to get real experience before you have your own class. Ask questions all the time. Ask to take over as much as possible. Ask to watch other teachers and learn from them.
Someday, you will come into a class and set your bag down. It will just be you. You need to be as ready as possible. This job is the most important profession there is. Let student teaching make you as ready as possible!
The moment you walk in that school, you are interviewing. Wow the staff. Wow the administration. They may just hire you or write the most glowing letter of recommendation ever!
What do you find most rewarding about teaching?
If you do this job right. If you treat it as a calling. If you come to school every day with the intent to inspire and cultivate future greatness, you will fall in love with the process.
I love getting a new set of kids every year and starting the process. I love setting goals for every kid on how I/we can push them toward greatness. I love working with kids to embrace struggle and allow failure.
I love seeing kids start to take risks and eventually value risk-taking. The process is what drives me.
What I find the most rewarding is being a part of every kid's journey towards believing in themselves. When they believe in themselves, they start to see a greater version of themselves. When they see a greater version, the growth becomes exponential and their thirst for greatness is contagious. That is what I love!