Best Online Doctorate in Education Programs
Aspiring school administrators can earn their doctoral degree through an online education format like many students use today. Read on to explore the online doctorate in education programs ranked as the best by our higher education experts.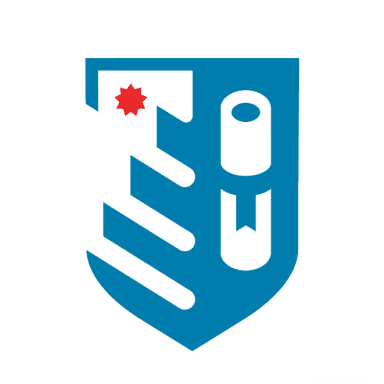 by
Staff Writers
Published on March 22, 2022 · Updated on July 1, 2022
Reviewed by
Dr. Samantha Fecich
Our Review Network
BestColleges is committed to delivering content that is objective and accurate. We have built a network of industry professionals across healthcare and education to review our content and ensure we are providing the best information to our readers.
With their first-hand industry experience, our reviewers provide an extra step in our editing process. These experts:
Suggest changes to inaccurate or misleading information.
Provide specific, corrective feedback.
Identify critical information that writers may have missed.
Our growing Review Network currently consists of professionals in fields like business, nursing, social work, and other subject-specific industries; professionals in higher education areas such as college counseling and financial aid; and anti-bias reviewers.
Reviewers typically work full time in their industry profession and review content for BestColleges as a side project. Our reviewers are members of the Red Ventures Education Freelance Review Network and are paid for their contributions.
BestColleges.com is an advertising-supported site. Featured or trusted partner programs and all school search, finder, or match results are for schools that compensate us. This compensation does not influence our school rankings, resource guides, or other editorially-independent information published on this site.
Ready to start your journey?
Students pursuing careers in school administration or training and development should consider earning a doctor of education (Ed.D.). Ed.D. programs teach students best practices in education, covering instructional design, multicultural education, and the science of learning and development.
Education is transforming rapidly. More students are learning online than ever before, and educational technology must continue to evolve to meet students' and teachers' shifting needs. With a growing emphasis on early childhood education, bilingual educators are in increasingly high demand as well.
By earning your Ed.D., you can pursue a career helping students and teachers adapt to the changing educational landscape.
What Can I Expect From an Online Doctorate in Education Program?
Online Ed.D. programs can help education professionals advance their careers as practitioners. Unlike students pursuing their Ph.D. in education, most students earning their Ed.D. do not plan to become researchers.
Ed.D. students should be intellectually curious and eager to apply what they learn in school to practical problems in educational settings.
Many Ed.D. programs allow students to choose a concentration. Some concentrations focus on the cognitive science behind how we learn. Learners who specialize in instructional design or online learning gain expertise in developing online courses. Other concentrations include K-12 leadership, higher education, and social and emotional learning.
Online doctorate in education programs typically entail 45-60 credits. Full-time students who already hold a master's degree in education may earn their Ed.D. in three years. Distance learners can fulfill most academic requirements remotely, but many online programs expect students to complete short, on-campus residencies.
Many Ed.D. programs require students to write and defend a research-based dissertation. Others allow students to complete a more hands-on research project instead. Certain programs ask students to complete dissertations based on field research or their previous experiences as educators.
Best Accredited Online Doctorate in Education Programs
Rankings compiled by the the BestColleges Ranking Team
Is your school on this list? Get the BestColleges ranking seal.
Methodology: How We Rank Schools
At BestColleges, we believe a college education is one of the most important investments you can make. We want to help you navigate the college selection process by offering transparent, inclusive, and relevant school rankings.
Our rankings are grounded in a few guiding principles and use the latest statistical data available from trusted sources. Read our ranking methodology. We hope our approach helps you find the school that is best for you.
Learn about start dates, transferring credits, availability of financial aid, and more by contacting the universities below.
Still Looking for the Right Fit? Discover Similar Programs.
Best Online Doctorate in Higher Education Programs
Best Online Doctorate in Curriculum and Instruction Programs
Best Online Doctorate in Educational Leadership Programs
Admission Requirements for a Doctorate in Education
Admission requirements vary by school and program. Given their professional focus, Ed.D. programs often have more work-related requirements than Ph.D. programs in education. Ed.D. programs may call for classroom or administrative experience in a secondary school.
At minimum, most programs require a relevant master's degree in education. Online doctoral programs in education usually maintain the same admission requirements as their on-campus counterparts. Below, we explore specific materials that most programs require.
Application
Most graduate programs do not use application systems like the Common App or Coalition App. Instead, graduate applicants must fill out individual applications through each prospective school's website. These forms usually collect basic personal information like name, address, and prior schools attended.
Test Scores
Fewer and fewer schools are requiring standardized test scores. Some doctoral programs in education may ask applicants to submit GRE scores. This requirement is more common among Ph.D. programs, which often involve a more theoretical and academic focus. Ed.D. programs focus more on practice. However, many Ed.D. programs still mandate GRE scores.
Letters of Recommendation
Most Ed.D. programs require 2-3 letters of recommendation. For practice-focused Ed.D. programs, these letters should come from former principals, assistant principals, or team leads. In some cases, you can ask former college professors to write recommendation letters. Make sure to ask for these letters several months in advance to give your references enough time to write.
Resume and Work Experience
Many Ed.D. programs focus on practice, for which reason many schools require students to have professional experience teaching or education administration experience. Even if schools do not call for work experience, most programs ask applicants to submit a resume.
Essays
Most Ed.D. programs ask prospective students to submit an essay in the form of a statement of purpose or letter of intent. Some schools may also call for a statement of educational philosophy to make sure students are a good fit for the program. These essays are usually relatively short.
Official Transcripts
All prospective students must submit official transcripts, no matter what type of program they are applying for. These documents show that applicants can succeed academically while pursuing a terminal degree. Some students may be able to earn transfer credit for life or professional experience.
How Do I Choose an Education Doctorate Online Program?
Cost
According to a Franklin College study, most doctorate in education programs cost $21,000-$55,000. This translates to $350-$775 per credit. The true cost of a program includes costs like room and board, activity fees, and transportation. Online students often avoid many of these fees, which may result in significant savings overall.
Program Format
Do you need the structure of live, scheduled online courses? Or would you prefer flexibility to complete assignments around your own schedule? This distinction of synchronous vs. asynchronous course format is among the main factors to consider when choosing an online program. Practicing teachers pursuing doctorates in education may prefer part-time programs that fit around your work schedule.
Location
You might think location does not matter when choosing an online program. However, even if you enroll online, your program may require on-campus attendance for certain events or courses. Most online doctorate in education programs include a field experience or practicum requirement. If you live near campus, your school may help you find an approved site.
Accreditation
Accreditation is a third-party process that evaluates schools and individual programs. Accreditation is often necessary for learners to qualify for federal financial aid or transfer credits if necessary. The Council for the Accreditation of Educator Preparation focuses on education and accredits many of the field's best doctoral programs in the field.
Student Support
Student support can mean the difference between an excellent online learning experience and a disappointing program. Before enrolling, check to see if your chosen program offers mentorships, networking opportunities, internship placements, and alumni connections.
Courses In an Education Doctorate Program
Ed.D. programs entail core courses and specialization courses. Core courses may include educational ethics and issues and trends in education. Specialized courses may cover early childhood education, instructional design, special education, and diversity and equity in education.
Programs requiring a dissertation may also offer classes on dissertation research and writing.
Students who complete a research project instead of a dissertation may be asked to identify a problem in education, review existing literature on the issue, and propose a potential solution.
Research Methods and Systematic Inquiry
This course introduces students to quantitative, qualitative, and mixed research methods. Students learn to collect, manage, and analyze data. This course may involve field research.
Multicultural Education
In this course, learners study the role of ethnic and linguistic diversity in U.S. society and education. They develop an understanding of multiculturalism and learn to address social, cultural, and linguistic differences in the classroom.
Collaborative Leadership
Through the study of collaborative leadership, students learn to work together to affect social change. Students develop a deeper appreciation of the importance of incorporating diverse perspectives in their work.
Global and Historical Perspectives in Higher Education
In this course, students gain a cross-cultural understanding of the history of teaching and learning. Readings and discussions address teaching methods, learning assessment, and the purpose of education. Students discover how views on these subjects have changed over time and vary across cultures.
Research in Instructional Design and Technology
This course introduces students to current research on curriculum development, teaching, instructional technology, and distance learning. Students develop a richer appreciation of the importance of scientific research for improving education.
Find the Tools You Need to Get Started on Your Degree
Financial Aid Guide for Graduate Students
Scholarships for Education Majors
The Student's Guide to Financial Aid and the FAFSA
What Can I Do With an Online Doctorate Degree in Education?
Career Outlook
Graduates with an online doctorate education qualify for careers that will see high demand from 2020-2030. Since these graduates hold terminal degrees, they can compete for the highest-paying, most in-demand careers in their fields.
Ed.D. degree-holders qualify for supervisory and managerial roles in secondary and postsecondary education and corporate development. In most cases, these graduates can expect to earn salaries approaching six figures. Careers may include principal, professor, administrator, instructional coordinator, and training and development manager.
See where a doctorate in education can take you. Learn more about education careers.
Continuing Education
A doctorate in education is the field's terminal degree. As such, most degree-holders do not pursue additional formal education in the field. However, continuing education is important in education. Principals and administrators should attend seminars and workshops to stay current on the latest pedagogical trends.
Degree-holders may choose to complete a master's degree in a related or adjacent field such as curriculum development or instructional coordination.
Careers for a Doctorate in Education Graduate
Elementary, Middle, or High School Principal
Many practicing teachers pursue a doctorate in education so they can become principals or assistant principals. These professionals are the top executives in their schools, supervising daily operations, handing budgets, interacting with parents, and administering discipline. School principals may need to earn certification as well.
Median Annual Salary: $98,490
Postsecondary Teacher
Ph.D. in education graduates often pursue careers in academia. Since an Ed.D. is a terminal degree, these degree-holders can pursue careers as professors as well. These educators work in community colleges and four-year schools. They teach courses, mentor students, and perform their own original research.
Median Annual Salary: $80,560
Postsecondary Education Administrator
These professionals work at community colleges and four-year universities. They supervise departments and manage student services, research, and academics. These positions usually require a master's degree, so a doctorate provides a competitive advantage. Most positions also call for significant work experience in academia.
Median Annual Salary: $97,500
Training and Development Manager
Doctoral degree-holders in education don't always pursue careers in secondary or postsecondary schools. They can also find work providing skill development programs for corporations and businesses. These professionals may work as freelancers, consultants, or for specific organizations.
Median Annual Salary: $115,640
Instructional Coordinator
Typically working in middle and high schools or for entire school districts, these professionals create curricula and implement educational standards. They may also visit individual classrooms and help coach teachers. These positions usually require at least a master's degree and several years of classroom teaching experience.
Median Annual Salary: $66,970
Education Not For You? Check Out These Related Careers.
Higher Education Careers
Educational Leadership Careers
Teaching Careers
Frequently Asked Questions About Doctorate in Education Programs
Is a doctorate in education worth it?
true
Yes. Any degree's value is somewhat subjective, but an online doctorate in education can lead to education roles with the highest salaries and most responsibilities. The field's terminal degree, a doctorate in education demonstrates an unmatched commitment to your craft.
Degree-holders can pursue jobs with above-average salaries in secondary and postsecondary schools and corporate environments. For example, training and development managers earn a median annual salary of $115,640. Postsecondary education administrators earn a median annual salary of $97,500.
What can I do with a doctorate in education?
true
Potential job titles for graduates with a doctorate in education include postsecondary teacher, postsecondary educational administrator, principal, instructional coordinator, and training and development manager. Degree-holders qualify to pursue nearly any leadership position at a secondary or postsecondary school.
Job outlook projections are strong for doctorate in education degree-holders. The BLS projects slightly above-average growth for advanced education careers from 2020-2030.
How long does it take to get a doctorate in education online?
true
Most online doctorate in education programs take 3-7 years to complete. Most programs require students to complete 45-60 credits. Completion times depend on several factors, including course load, capstone project, and dissertation requirements. Part-time students may need closer to seven years to finish their degrees.
Many Ed.D. programs require students to write and defend research-based dissertations or complete hands-on research projects to culminate their degrees.
How much money can I make with a doctorate in education?
Salary potential depends on several factors including location, employer, and experience. Most doctoral degree-holders in education can expect to earn salaries approaching six figures. According to the BLS, elementary, middle, and high school principals earned a median annual salary of $98,490 as of May 2020.
Other job options for degree-holders include postsecondary teacher, which garners a median annual salary of $80,560. Instructional coordinators earn a median annual salary of $66,970.
What are the highest-paying jobs with a doctorate in education?
According to the BLS, the highest-paying job for those with a doctorate in education is training and development manager. These professionals earned a median annual salary of $115,640 as of May 2020. Within the education field, principals with many years of experience, tenured professionals, and experienced postsecondary administrators can also earn salaries that approach this number.
As of 2020, the top-earning 10% of principals and postsecondary administrators made over $152,500 and $199,400 per year, respectively. Public school principals generally earn more than their private school counterparts. Administrators at four-year colleges and universities usually earn more than those at junior or community colleges.
Image Source: SDI Productions, Getty Images
BestColleges.com is an advertising-supported site. Featured or trusted partner programs and all school search, finder, or match results are for schools that compensate us. This compensation does not influence our school rankings, resource guides, or other editorially-independent information published on this site.
Compare your school options.
View the most relevant school for your interests and compare them by tuition, programs, acceptance rate, and other factors important to find your college home.