Best Chemical Engineering Programs
Explore the top 10 bachelor's in chemical engineering programs. Find the best chemical engineering program for your goals.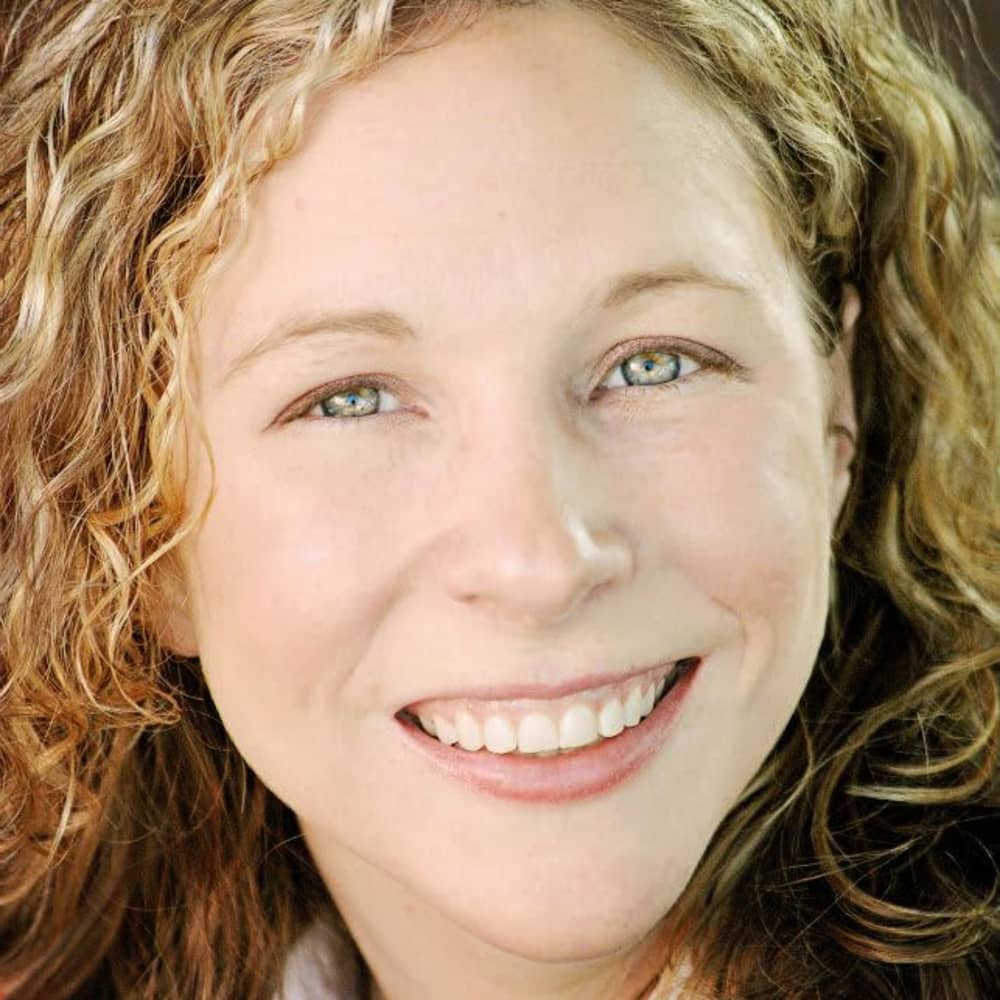 Reviewed by
Sierra Gawlowski, PE
Our Review Network
BestColleges is committed to delivering content that is objective and accurate. We have built a network of industry professionals across healthcare and education to review our content and ensure we are providing the best information to our readers.
With their first-hand industry experience, our reviewers provide an extra step in our editing process. These experts:
Suggest changes to inaccurate or misleading information.
Provide specific, corrective feedback.
Identify critical information that writers may have missed.
Our growing Review Network currently consists of professionals in fields like business, nursing, social work, and other subject-specific industries; professionals in higher education areas such as college counseling and financial aid; and anti-bias reviewers.
Reviewers typically work full time in their industry profession and review content for BestColleges as a side project. Our reviewers are members of the Red Ventures Education Freelance Review Network and are paid for their contributions.
Chemical engineers use their understanding of chemical processes and engineering principles to solve problems, create new products, or improve manufacturing processes. Graduates from this STEM field find career opportunities in many industries, such as healthcare, energy production, and agriculture.
The U.S. Bureau of Labor Statistics (BLS) reports that chemical engineers earned a median salary of $105,550 in May 2021. The BLS projects the field to grow 9% from 2020-2030, about the same as the average overall job growth of 8%. Some of the growth will come from emerging fields like alternative energy and nanotechnology.
A bachelor's in chemical engineering requires about four years to complete. Some schools offer an online bachelor's in chemical engineering, though students should review any on-campus requirements like lab courses.
Degree costs vary depending on the type of school selected and residency status. According to a BestColleges data report, the average tuition at four-year public universities was $9,375 in 2020-2021 compared to $35,852 at private, nonprofit universities. Prospective students should consider other college costs, such as housing, school supplies, and technology, particularly for online programs.
Learn more about the best bachelor's in chemical engineering programs to find the best fit for your needs. The programs offer rigorous classes, various chemical engineering specializations, and hands-on learning opportunities.
Our Top Pick
Stanford University - Stanford, California
Why It's #1: Stanford University, in Stanford, California, earned the top ranking with its 94% graduation rate and a 5-to-1 student-to-faculty ratio. The school reports a competitive admission rate of 4%. The annual tuition of $52,857 ranks third-lowest on this list of prestigious schools, with 70% of students awarded financial assistance. Just over 5% of students take advantage of online learning opportunities, with the curriculum focused on hands-on learning.
Best Accredited Bachelor's in Chemical Engineering Programs
Rankings compiled by the BestColleges Ranking Team
Is your school on this list? Get the BestColleges ranking seal.
Popular Online Chemical Engineering Programs
Learn about start dates, transferring credits, availability of financial aid, and more by contacting the universities below.
How We Rank Schools
Each year, the BestColleges Ranking Team evaluates hundreds of programs to produce our annual Best Bachelor's in Chemical Engineering ranking. In 2022, the team sourced the most recent data available from the Integrated Postsecondary Education Data System and College Navigator, both of which are hosted by the National Center for Education Statistics. We identified 173 schools that qualify for our ranking list based on the following criteria.
Each school must be an accredited public or private, nonprofit institution.
Must offer a bachelor's degree program in the given subject.
Must submit an annual report to the National Center for Education Statistics.
To ensure the accuracy and quality of our final ranked list, the ranking team reviewed each qualifying school to ensure it met the criteria for our ranking, and then applied our proprietary ranking methodology to identify the best schools offering this program in the nation. Each school is ranked based on a formula measuring academic factors (60%) and affordability (40%).
The BestColleges Ranking Team is made up of contributors from our data science and product management teams. These contributors operate independently from the editorial team. All BestColleges school rankings are produced by the ranking team and are free of editorial influence. Read our Editorial Policy and Standards to learn more.
Top Three Benefits of a Chemical Engineering Degree
Chemical engineers enjoy a well-rounded curriculum and can specialize in areas that interest them.
Earning a bachelor's in chemical engineering allows students to concentrate in climate and environmental science, biotechnology, and energy. The field encompasses many areas so students can explore topics that interest them.
Chemical engineers enjoy diverse career opportunities with stable growth.
These engineers work in almost every field. They devise manufacturing solutions for research and development, allowing companies to produce new products. The BLS projects a 9% growth in the employment of chemical engineers from 2020-2030, in part thanks to emerging fields of climate engineering and nanotechnology.
Chemical engineers can earn high salaries in the engineering field
Chemical engineers earned a median salary of $105,550 in May 2021, as per the BLS. That's more than twice the median annual salary in the U.S. of $45,760. Petroleum engineers, who often study chemical engineering, earned the highest median salary among engineering professions at $130,850 in 2021.
What Can I Expect From a Bachelor's in Chemical Engineering Program?
Chemical engineers bring a practical approach to chemistry. They develop processes and systems developed in labs and scale them to commercial production. Chemical engineers need a good understanding of chemistry, but they also need to understand physics, biology, and advanced mathematics.
Earning a bachelor's in chemical engineering requires at least four years of full-time study. Your school may offer a bachelor of science or bachelor of engineering degree. Most programs begin with foundational coursework in chemistry, physics, and math, as well as general education classes.
Some schools offer concentrations that require taking multiple electives in a specific area of chemical engineering, like biotechnology or environmental science. Courses often include lectures and lab classes. Many schools offer experiential learning through co-ops, internships, or undergraduate research programs.
Check Out The Student's Guide to College Planning
Program Snapshot
Average Bachelor's Degree Tuition Cost
Public Institution: $9,375
Private Institution: $35,852
Length
4 years
Credits
120
Program Tracks
Bachelor of Science (BS), Bachelor of Science in Engineering (BSE), Bachelor of Engineering (BE), Bachelor of Engineering Science (BES)
Example Concentrations

Biotechnology
Materials Science
Environmental Technology
Energy
Biomolecular Engineering

Example Courses

Electrochemistry and Electrochemical Engineering
Structure of Solids
Immunoengineering
Environmental Engineering
Computational Biology
What Programs Are Similar to Chemical Engineering?
What Are the Admission Requirements?
Admission considerations for a bachelor's in chemical engineering involves your academic background and success in prerequisites such as math and chemistry. Students should evaluate admission requirements when choosing the right college.
Many schools require students to report scores from entrance exams such as the ACT or SAT. Schools with competitive admissions may require higher test scores, more high school academic achievement, and supplemental items like an application essay or letters of recommendation. Colleges may require students complete some on-campus courses before admitting them to an online bachelor's in chemical engineering.
Explore Our Undergraduate Application Guide
How Do I Pay for a Bachelor's Degree in Chemical Engineering?
What Can I Do With This Degree?
Chemical engineers use chemistry and engineering processes in many industries to develop new products or improve processes. The BLS projects about 1,800 job openings for chemical engineers each year. Common job titles include process engineer and chemical engineer.
Science continues to offer potential solutions to issues of energy availability, medicine, and environmental sustainability. Emerging fields such as nanotechnology and alternative energy may drive demand for well-trained chemical engineers with knowledge of these fields.
According to ONET Online, about 82% of chemical engineers enter the field with a bachelor's in chemical engineering. These engineers work in oil and gas extraction, trade and manufacturing, and pharmaceutical manufacturing, often in offices or labs. The highest-earning chemical engineers reported median annual salaries greater than $187,430 in May 2021, as per the BLS.
Popular Chemical Engineering Careers

| Career | Median Annual Salary |
| --- | --- |
| Environmental Engineer | $96,820 |
| Petroleum Engineer | $130,850 |
| Materials Engineer | $98,300 |
| Industrial Engineer | $95,300 |
| Chemical Engineer | $105,550 |
Learn More About Chemical Engineering Careers
Chemical Engineering Not for You? Check Out These Related Careers.
Chemical Engineering Licensing and Certification
A chemical engineer may need a professional engineer license for supervisory positions or to operate as an independent consultant. Otherwise, chemical engineers must work under the supervision of a licensed professional engineer (PE).
Earning a PE license requires completing an ABET-accredited educational program and documenting four years of professional experience. It also requires passing the Fundamentals of Engineering Exam and the Principles and Practice of Engineering Exam.
In addition to state licensing, chemical engineers can also pursue professional certification or certificates to demonstrate their expertise in specific fields of engineering. Possible options include a certified chemical engineer, certificate in safety and chemical engineering education, and certified reliability engineer.
Should I Get a Bachelor's in Chemical Engineering Online?
An online bachelor's in chemical engineering can allow students more flexibility in completing their degree. Online degrees can result in new career opportunities or a career change. When considering online programs, be sure to evaluate course offerings and any on-campus requirements, such as lab classes. Some students may find they prefer on-campus learning opportunities, while others thrive with online opportunities.
Online vs. On-Campus Degrees
On-Campus Pros
Access to on-campus resources and support services

In-person social interaction and networking

Classroom learning environment with fewer distractions

Extracurricular clubs and activities
On-Campus Cons
May be more expensive than online programs

Set class times with less flexibility
Online Pros
Flexibility to learn on your schedule

Network with people around the world

Save time/money on commuting

May be more affordable than on-campus programs

Access to online tutoring and career services
Online Cons
Requires more self-discipline

Not all programs are available online

More technical requirements

Potential social isolation and loneliness
Frequently Asked Questions About Chemical Engineering Programs
Is a bachelor's in chemical engineering worth it?
Earning a bachelor's in chemical engineering prepares you for exciting careers in emerging areas of technology and science. Chemical engineers are working to find new energy solutions or help manufacturers reduce their impact on the environment. Most entry-level jobs require only a bachelor's in engineering.
A chemical engineering degree provides a rigorous curriculum and requires four years of full-time study. Earning a degree also requires a significant financial commitment. Tuition, supplies, and living expenses for one year of college averaged $35,551 in 2020-2021. But scholarships and grants can reduce this amount. Students' average out-of-pocket costs in 2019-2020 were $14,000 for one year at a public college.
What can I do with a bachelor's in chemical engineering?
Chemical engineers play a part in manufacturing clothing, pharmaceuticals, and food. They also explore new technology to help rid air and water of pollution and contaminants. Chemical engineers work on alternative energy systems, power grids, and oil and gas extraction.
The types of positions available to people with a bachelor's in chemical engineering also vary. Many work in the engineering services industry, often for specialty engineering firms. Chemical engineers may work under the supervision of a licensed engineer. Or, they may take on consulting positions or management roles.
What continuing education is available for chemical engineering graduates?
Technology and science continue to advance. Continuing education for chemical engineers ensures they stay informed of new research in their field. About 29% of chemical engineers seek advanced education in their field, according to CareerOneStop data.
Chemical engineers who pursue professional certification or licensing must complete continuing education to maintain their credentials. These courses can include graduate-level courses or short courses offered by professional organizations like the American Institute of Chemical Engineers.
How much money can I make with a bachelor's in chemical engineering?
The BLS reports that chemical engineers earned a median salary of $105,550 in May 2021. Multiple variables can impact how much money you can make with a bachelor's in chemical engineering, including industry and location. Chemical engineering salaries ranged from less than $62,730 to more than $187,430.
The oil and gas extraction industry reported the highest average salary for chemical engineers at $167,120 in 2021. Chemical engineers earned the highest pay in Texas, with an average salary of $164,470. Houston reported the highest wages among metropolitan areas, with an average salary of $173,640.
What are the highest-paying jobs with a bachelor's in chemical engineering?
According to the BLS, petroleum engineers earned the highest pay among engineering occupations in May 2021, with a median salary of $130,850. These engineers design equipment and develop processes to extract oil and gas from underground reserves. The BLS projects an 8% increase in employment of petroleum engineers from 2020-2030, though employment often follows trends in oil prices.
Most petroleum engineers work in oil and gas extraction companies. They made an average salary of $157,900 per year as of May 2021. New Jersey reported the highest average pay of $208,440 per year for petroleum engineers, followed by Alaska at $170,080. Texas reported the most petroleum engineers in the workforce, with an average salary of $151,420.
Feature Image: Thana Prasongsin / Moment / Getty Images
BestColleges.com is an advertising-supported site. Featured or trusted partner programs and all school search, finder, or match results are for schools that compensate us. This compensation does not influence our school rankings, resource guides, or other editorially-independent information published on this site.
Compare your school options.
View the most relevant school for your interests and compare them by tuition, programs, acceptance rate, and other factors important to find your college home.