Cybersecurity Engineer: What Is It and How to Become One
Cybersecurity engineers help protect our information and systems. Find out what it takes to enter this increasingly important profession with advice from a cyber expert.
Image Credit: SolStock / E+ / Getty Images
---
Cybersecurity engineers plan, manage, and develop software to prevent cyberattacks.
Most need a master's degree and several years of experience to acquire these positions.
Certifications and professional networks help cybersecurity engineers in their job search.
Along with above-average salaries, cybersecurity engineer jobs are in high demand.
---
A cyber attack can cause an organization's downfall. Cybersecurity engineers and their teams help ensure a company or organization's data stays safe.
Read on to learn what it takes to become a cybersecurity engineer.
BestColleges.com is an advertising-supported site. Featured or trusted partner programs and all school search, finder, or match results are for schools that compensate us. This compensation does not influence our school rankings, resource guides, or other editorially-independent information published on this site.
Ready to Start Your Journey?
What Does a Cybersecurity Engineer Do?
Cybersecurity engineers design and develop cybersecurity software and systems for individuals and organizations. They identify vulnerabilities and create solutions for the specific issues or address them via system upgrades. They also oversee the implementation process and troubleshoot any complications that arise.
Cybersecurity engineers take on many responsibilities, including penetration testing, the monitoring of threats and attacks, and system performance auditing. They need a solid understanding of computer systems, networks, and operations to ensure that their cybersecurity system integrates well and protects all exposed areas.
What Are Some Key Cybersecurity Engineer Skills?
Software design and development using various coding languages
System and network troubleshooting and maintenance
Penetration testing, ethical hacking, and vulnerability identification
Operating systems and database platforms
Access management and encryption methods
Security policies and privacy laws
Intrusion detection and reporting
How to Become a Cybersecurity Engineer
You can choose from many paths to becoming a cybersecurity engineer, but the following steps highlight one of the most direct routes.
Step 1: Choose an Educational Path
Prospective cybersecurity engineers typically start with a bachelor's program in computer science or computer engineering or a bachelor's in cybersecurity. In these disciplines, you develop the foundations for further studies and training.
Many employers look for engineers with cybersecurity master's degrees. These degrees offer advanced analytical and research skills, which can be essential for cybersecurity engineers. You must understand complex issues and solutions and how to condense them into easier terms.
Computer science covers computer programming, software development, and systems and operations fundamentals. Computer engineering covers engineering principles and processes, along with computer software development and systems integration.
Another option is taking cybersecurity bootcamps or a self-guided path if you don't have the time or money to spend on a degree or are changing careers.
Step 3: Gain Some Experience in Cybersecurity
Higher education programs often offer internships, which can provide on-the-job training and field mentorship as well.
While aspiring cybersecurity engineers can build experience through internships, your practical experience journey really begins after graduation. Many organizations want cybersecurity engineers with at least three years of relevant professional experience, and some positions may require five or more years.
You can pursue cybersecurity specialist or analyst positions to gain the experience to become an engineer. While learning how to work with different computer systems, networks, and cybersecurity technologies, you'll become familiar with software development and application processes. You'll also learn how organizations handle cybersecurity threats and attacks.
Step 4: Get Certified
Though not mandated by the industry, professional certifications help cybersecurity engineers prove their expertise and experience in the field. As a result, many employers prefer candidates with these verified credentials.
Employers value certifications differently, but some of the most popular certifications include:
The requirements to acquire these certifications vary. You may need at least a bachelor's degree, a few years of experience, and a passing grade on the certification exam.
Step 5: Start Applying for Cybersecurity Engineer Jobs
After completing the education and experience requirements and earning the appropriate certifications, you can pursue cybersecurity engineer jobs. You should start by updating your resume and compiling relevant, high-quality projects into a portfolio to showcase your skills.
Part of the job preparation process may also involve building or updating your profile on major networking sites and social media platforms. Memberships with professional engineering and cybersecurity associations can also be valuable for networking and job searches.
Advice From a Real Cybersecurity Expert
Tamarcus Person, a senior manager at General Dynamics Information Technology (GDIT), has some advice he's gathered throughout his 20-year career in cybersecurity.
"You know, when I came into cyber, I had a misconception that it was all about mathematics like it was just numbers and that's not the case," Person said.
Trial and Error
Choosing a career that fits your skills and interests can be daunting. That's why trying various roles is important.
"If you get bored [of a job], don't get frustrated; don't look at it as a negative…just move on to something else. That's why I say trial and error," Person said. "Figure out if you really like [this role] or not. If you don't, move on, but you're taking that experience with you. That's the benefit."
Find Your Niche
Person said that you have to try a little bit of everything to find the career you want to become an expert in.
"Just figure out which areas…interest you the most — master that field and build from there. And then, in due time, you'll be labeled a cyber subject matter expert or SME," Person said.
Earn the Right Certifications
As a senior manager, Person suggests that candidates should have the right certifications. With certifications like Certified Information Systems Security Professional (CISSP), you're instantly a more attractive candidate to hiring managers. Having the CISSP certification proves that you can design and manage a cybersecurity program.
"I went my entire career, literally almost my entire career, without this certification, and that kind of limited me with opportunities," Person said. "Certain customers and clients would make this a requirement before you could work on that contract."
Person also recommends CompTIA and Security Plus certifications.
How to Find Cybersecurity Engineer Jobs
The job search process can take different forms. Some job-seekers use their professional network, some attend career fairs and networking events, and some apply for positions through job search boards. In addition to the big networking sites and tech-related job boards, prospective cybersecurity engineers can leverage the job boards and networks from professional associations.
According to CyberSeek, the enormous growth in cybersecurity has created a skills gap in the workforce. Nearly 50,000 information security analyst positions went unfilled, and nearly 600,000 job openings requested cybersecurity skills between October 2021 and September 2022. While this means strong job opportunities in cybersecurity, it also highlights how quickly the field is moving.
What's the Average Cybersecurity Engineer Salary?
According to PayScale, the average annual cybersecurity engineer salary is $99,250 as of October 2022. Experience plays a role in what you earn, as Payscale reports that engineers with more than 20 years of experience earned average salaries of $128,000.
In the highest-paying states — Washington and California — the mean annual salary exceeded $145,000 in May 2021, as per the Bureau of Labor Statistics (BLS).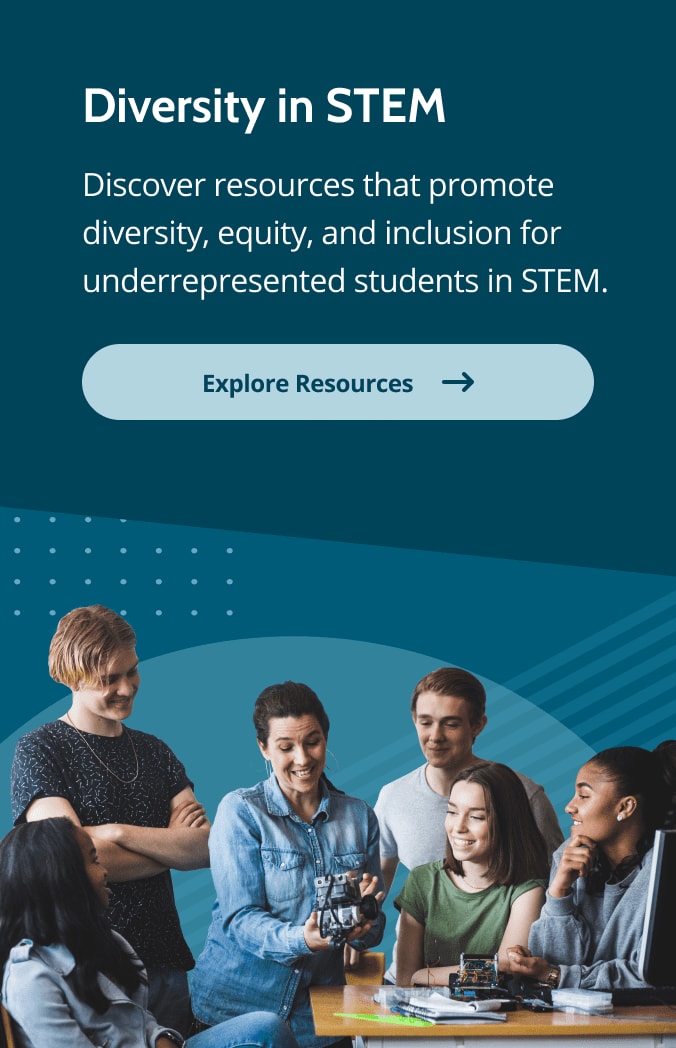 Frequently Asked Questions About Becoming a Cybersecurity Engineer
What does a cybersecurity engineer do?
Cybersecurity engineers develop software that protects information and information systems. They identify vulnerabilities and system blindspots, develop solutions, and then test and implement the software.
Depending on the size and scope of the project, some engineers order and manage the development process. They create the plan and then oversee the work of other developers and testers.
Is cybersecurity engineering hard?
Cybersecurity engineering can be challenging because the field moves quickly. New security technologies, processes, and guidelines are introduced regularly, so professionals need to stay up to date.
Dealing with challenges comes with the territory of the field. Successful cybersecurity engineers welcome the problem-solving requirements of the position and enjoy developing solutions.
Are cybersecurity engineers paid well?
Yes. Cybersecurity engineers receive high salaries compared to the national average. According to the BLS, the median annual salary for software developers was $120,730 in May 2021, more than $70,000 higher than the median annual wage for all occupations.
In the software publishing industry, the median annual salary was $130,180. Other high-paying industries include finance and insurance at a median of $124,390 per year and computer systems design services at a median of $103,010 annually.
What qualifications do I need for cyber security?
Cybersecurity professionals typically need at least a bachelor's degree, usually in a computer science field. Some schools offer cybersecurity degrees or specializations.
You may need a master's degree for cybersecurity engineering positions. Computer science programs still work well, along with computer engineering. Specialized cybersecurity or cybersecurity engineering programs could prepare you the best.
With Contributions From:
Tamarcus Person
Tamarcus Person is a senior manager for cyber security engineering & privacy operations at General Dynamics Information Technology (GDIT). He has over 21 years of professional experience in cybersecurity and leadership. He currently manages a team of 10 engineers and analysts that provide cybersecurity and privacy support for GDIT programs. Tamarcus has worked on various federal, state and local government contracts throughout his career.
He is also a member of GDIT's Black Employee Network and HONOR (active duty military veterans) employee resource groups.