Bachelor's Degree Guide Medical Billing and Coding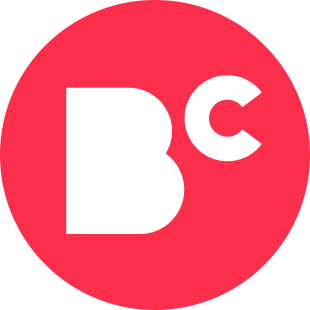 By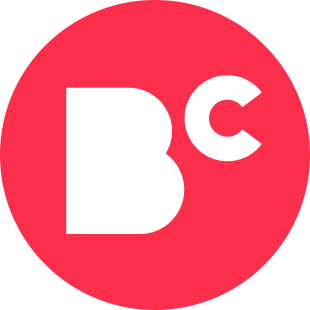 Staff Writers
Writer
The staff writers for BestColleges collaborate to deliver unique, student-driven content on topics such as career development, college life, and college planning....
Updated on September 20, 2023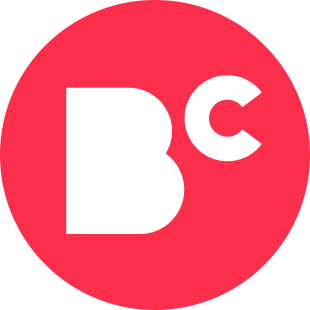 By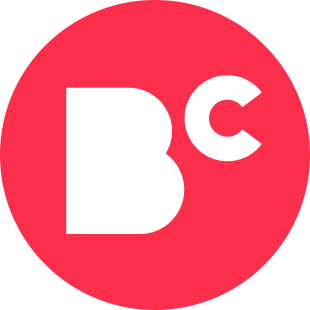 Staff Writers
Writer
The staff writers for BestColleges collaborate to deliver unique, student-driven content on topics such as career development, college life, and college planning....
Updated on September 20, 2023
www.bestcolleges.com is an advertising-supported site. Featured or trusted partner programs and all school search, finder, or match results are for schools that compensate us. This compensation does not influence our school rankings, resource guides, or other editorially-independent information published on this site.
Turn Your Dreams Into Reality
Take our quiz and we'll do the homework for you! Compare your school matches and apply to your top choice today.
Earning a bachelor's degree in medical billing and coding opens up a variety of professional opportunities in the field of healthcare. For example, you can work as a health information technician, categorizing patient information for insurance reimbursement purposes. With several years of experience, you can become a medical services manager, overseeing the administrative operations of a physician's office.
This page provides an overview of undergraduate medical billing and coding programs including information on accreditation, admission requirements, common coursework, and career paths. It also features a list of resources for medical billing and coding students.
#1

Keiser University-Ft Lauderdale

Fort Lauderdale, FL

#2

Laurus College

San Luis Obispo, CA

#3

Eastern Gateway Community College

Steubenville, OH

#4

Cowley County Community College

Arkansas City, KS

#5

Laramie County Community College

Cheyenne, WY

#6

Ross College-Sylvania

Sylvania, OH

#7

East Mississippi Community College

Scooba, MS

#8

Herzing University-Kenosha

Kenosha, WI

#9

Fortis College-Centerville

Centerville, OH

#10

Northland Community and Technical College

Thief River Falls, MN
Related Programs That Might Interest You
Learn about start dates, transferring credits, availability of financial aid, and more by contacting the universities below.
What Is Medical Billing and Coding?
Medical billing and coding refers to systems used by healthcare practitioners to categorize and receive payment for services. A medical billing and coding specialist uses International Classification of Diseases (ICD) codes to ensure that doctors and nurses receive standardized documentation of a patient's diagnosis and care instructions. They also may use these same clinical codes to process insurance reimbursements or compile population health statistics.
The Bureau of Labor Statistics (BLS) projects that employment for medical records and health information technicians will increase by 11% from 2018 to 2028, potentially adding 23,100 jobs. Much of this projected growth will likely be a direct result of an aging population and more widespread use of electronic records by medical providers.
While most coding jobs require only an associate degree or postsecondary certificate, earning a bachelor's can position you for supervisory roles and other career advancement opportunities.
Our comprehensive program guide includes all the information you need to determine where to earn your online medical billing and coding degree.
What You Can Do With a Bachelor's in Medical Billing and Coding
Slightly over half of all medical billing and coding specialists work in hospitals or physicians' offices, with the remainder employed by insurance companies, research organizations, government agencies, and nursing care facilities. Graduates of medical billing and coding programs may also qualify for jobs in a related field, such as medical transcription or medical assisting.
Medical Records and Health Information Technician
Medical record and health information technicians use various classification systems to organize health data, process insurance reimbursements, maintain medical histories, and contribute to population health records.
Median Annual Salary: $40,350*
Medical and Health Services Manager
Medical and health services managers oversee the operations of hospitals, health centers, and doctors' offices. They are typically responsible for hiring and training staff, developing budgets and policies, and ensuring compliance with government regulations.
Median Annual Salary: $99,730*
Source: Bureau of Labor Statistics
What to Expect in a Bachelor's in Medical Billing and Coding Program
Most bachelor's programs in medical billing and coding consist of 120 credits, and full-time students typically earn their degree in four years. Part-time learners, however, may need 6-8 years to meet all program requirements.
In addition to taking general education classes in subjects like English composition and the humanities, medical billing and coding students explore topics such as human anatomy, medical terminology, and healthcare reimbursement systems. Coursework in financial administration, personnel management, and organizational behavior can position you for managerial roles. Students who hope to continue their education at the graduate level may instead take classes in research methods and design.
Finally, many four-year programs require students to complete a field-based experience, such as an internship or capstone project at a local healthcare facility. Read more below about five classes commonly found in these programs.
Introduction to Health Information Management
This course provides an overview of the management of electronic health records, with an emphasis on the patient confidentiality components of the Health Insurance Portability and Accountability Act.
Healthcare Delivery Systems
Topics covered in this survey class include the continuum of care, integration of technologies in medical office practices, and use of research in quality management.
Medical billing and coding specialists need a strong understanding of medical and anatomical terms to succeed in their jobs. This class teaches students how to communicate with practitioners and patients.
Reimbursement Methodologies
Students in this course learn the essentials of insurance and medical payments for private and public payers. They also gain hands-on experience with billing software.
Personnel Management in Healthcare
This class helps prepare students for supervisory roles in healthcare administration through exploration of topics like professional development, dispute resolution, and creating inclusive working environments.
How to Choose a Bachelor's in Medical Billing and Coding
You should look for medical billing and coding programs accredited by the Commission on Accreditation for Health Informatics and Information Management Education (CAHIIM). CAHIIM ensures that programs meet certain academic standards and adequately prepare students for careers after graduation.
If a program of interest does not hold CAHIIM accreditation, verify that the school itself is regionally accredited. The regional accreditation process allows colleges and universities to offer degrees in a variety of disciplines. Check the online database of the Council for Higher Education Accreditation to see if your chosen program has either CAHIIM or regional accreditation.
If you attend an unaccredited program, future employers may not recognize your degree. You may also miss out on certain financial aid opportunities. In addition to accreditation, consider the three factors below when deciding where to earn your online bachelor's.
Coursework: Find a program that offers coursework aligned with your academic and professional interests. For example, if you hope to advance into a managerial role, you will benefit from taking classes in business administration.
Delivery Method: Synchronous online courses require live participation. Asynchronous courses allow you to watch lectures and complete assignments on your own schedule and are ideal for working professionals and students with family responsibilities.
Cost and Financial Aid: Cost should be one of your top considerations when choosing a medical billing and coding program. Public colleges generally cost less than private institutions, especially if you qualify for in-state tuition and need-based financial aid programs.
Bachelor's in Medical Billing and Coding Program Admissions
Admission standards vary across programs and institutions. For example, some colleges may require prospective students to take the ACT or SAT, while other schools consider applicants with a high school diploma or equivalent. Three of the most common requirements for medical billing and coding programs are listed below.
Minimum GPA (usually 2.0 or higher)

Entrance or placement exam (like the ACT, SAT, or ACCUPLACER)
Admission Materials
All colleges ask for official copies of your high school transcripts. Ask your high school guidance counselor to send the transcripts on your behalf. You may also contact your GED provider for official certification of your high school equivalency.
If your program does not require applicants to take either the ACT or SAT, it may instead ask you to take a placement exam like the ACCUPLACER or COMPASS. You can often waive this requirement with a high school GPA above a certain threshold.
A personal statement should explain your background and reasons for seeking a bachelor's degree in medical billing and coding. This statement is also an opportunity to highlight your strengths, such as relevant professional experience.
Letters of Recommendation
Most programs require applicants to submit at least one letter of recommendation from a former teacher, supervisor, or community service leader. Give your reference at least two months to write a letter on your behalf.
Your school may charge a small fee for processing your materials, usually no more than $50. Many colleges waive this fee for military personnel, veterans, and their families. You may also qualify for a need-based waiver.
Resources for Bachelor's in Medical Billing and Coding Students
The first step in applying for financial aid is completing the Free Application for Federal Student Aid (FAFSA). The FAFSA determines your eligibility for grants, work-study opportunities, and low-interest student loans. On this site, the U.S. Department of Education also offers guidance for students on topics like budgeting for college and applying for private scholarships.
Representing more than 103,000 health information professionals across the country, AHIMA provides a variety of resources for medical billing and coding students, including career profiles, guidance on choosing a degree or certificate program, and mentorship for recent graduates.
AAPC serves individuals working in medical coding, transcription, auditing, compliance, and related fields. In addition to offering numerous professional certification programs, the organization hosts an online knowledge center covering topics like revenue management, risk adjustment, and the Healthcare Common Procedure Coding System (HCPCS). AAPC also administers an online internship program and advertises job opportunities for new coders.
PAHCS primarily offers certification to medical billing and coding professionals through credentials in specializations such as cardiology, neurology, and pediatrics. Recent graduates can earn basic certification in as little as 12 weeks. Members can also access free and online professional development offerings, including a series of webinars introducing the ICD-10 classification system.
NHA profiles various medical billing and coding career paths, offers continuing education classes, and hosts a nationwide job board. The association also conducts and disseminates research in areas such as health coaching, medical career skill gaps, and the future of pharmacies.