The Emerging Field of Happiness Studies
The field of happiness studies, far removed from pop psychology and the self-help industry, offers an academic approach to pursuing a more content and meaningful life.
skynesher / E+ / Getty Images
---
Centenary University is launching the world's first master's degree in happiness studies.
This field is related to positive psychology, but it is more interdisciplinary.
A few universities offer courses and programs in this field, though it's relatively rare.
Organizations, not just individuals, can learn to become happier.
---
Tal Ben-Shahar had every reason to be happy. The Harvard undergraduate was getting good grades in his computer science concentration, excelling on the squash team, and maintaining a healthy social life.
But happiness eluded him. So he met with his academic advisor and announced his decision to switch his concentration to philosophy and psychology, hoping to answer two essential questions: "Why aren't I happy?" and "How can I become happier?"
"I became interested in happiness because of my own unhappiness," Ben-Shahar told BestColleges.
Those questions continued to guide Ben-Shahar through graduate school, teaching appointments at Harvard and Columbia, and now at Centenary University in New Jersey, where he heads up the world's first master's degree in happiness studies.
The online program, which kicks off next fall, is "designed for leaders who are committed to personal, interpersonal, organizational, and societal happiness," according to an announcement from Centenary.
Ben-Shahar also runs the Happiness Studies Academy, a free-standing organization he co-founded four years ago. The organization offers a certificate in happiness studies, attracting thousands of business executives, therapists, coaches, lawyers, doctors, and teachers from more than 70 countries.
But it's long been Ben Shahar's goal to establish an accredited degree program, and now he's set his sights on creating a Ph.D. in the discipline.
"We want this to become a respected field because there is so much need for it," he said.
Positive Psychology and the Pursuit of Happiness
Economics may be known as the "dismal science," but it's hard to find a discipline more focused on human suffering than psychology. Traditionally, psychologists solely explored the negative aspects of life, such as depression and anxiety, that lead to mental illness and dysfunction.
That changed in the late 1990s, when University of Pennsylvania psychology professor Martin Seligman introduced the field of positive psychology. In his President's Address from the American Psychological Association 1998 Annual Report, Seligman urged the profession to "understand and nurture those human strengths that can prevent the tragedy of mental illness."
The positive psychology field, according to Penn's Positive Psychology Center, is "the scientific study of the strengths that enable individuals and communities to thrive." Instead of focusing on pathology, as traditional psychology has, positive psychology studies "hedonia," the pursuit of pleasure, and "eudaimonia," the condition of living well.
"While alleviating suffering," the Positive Psychology Center's mission posits, "psychology has not paid much attention to what makes life most worth living."
To be sure, there's no one simple secret to positivity or happiness — no "divine revelation," as Ben-Shahar puts it. It's in part contextual. Living in poverty, for example, often breeds unhappiness, yet the positive correlation between wealth and happiness levels off beyond the point of basic needs. Plenty of people continue to test this theory, however.
In fact, wealthy, successful individuals are often unhappy. A 2018 study found that household earnings over $95,000 "tended to be associated with reduced life satisfaction and a lower level of well-being." More money leads to more wants, more isolation, and more work.
These "macro" conditions, Ben-Shahar noted, exist alongside "micro" considerations, guiding how we think and act.
"On the individual level," he said, "the choices we make every day, whether it's where we choose to work, whom we choose to spend our life with, whether or not we choose to be kind and grateful, or whether we choose to exercise — these are all choices that matter a great deal."
We can, in other words, take steps to increase our levels of pleasure and decide to be happy. Pop psychology has taught us this for years, as have self-help gurus such as Tony Robbins. Yet only relatively recently has positive psychology gained the gravitas of academic research to codify its existence. University of California, Riverside psychology professor Sonja Lyubomirsky's 2007 bestseller, "The How of Happiness: A Scientific Approach to Getting the Life You Want," helped bring this academic approach into the mainstream.
An Interdisciplinary Approach to Studying Happiness
Despite positive psychology's growing popularity, courses and programs in the subject are still relatively uncommon. Yale offers an online course on the science of well-being through Coursera. University of California, Berkeley offers a science of happiness massive open online course through edX.
Certificate and degree programs in the field exist at the University of Missouri, Life University in Georgia, and Claremont Graduate University, which offers a Ph.D. in positive developmental psychology. Internationally, programs are offered at the University of East London and Buckinghamshire New University in the UK and at the University of Melbourne in Australia.
Under Seligman's leadership, Penn was the first university to offer a degree in positive psychology. Yet Centenary bills its new program as the first-ever master's degree in happiness studies.
What's the difference? Breadth.
Positive psychology does indeed involve the study of happiness, but it perceives the field through only the lens of psychology. Happiness studies, at least as construed by Ben-Shahar, is multidisciplinary.
Yes, psychology has much to tell us about happiness. But so does philosophy — through the writings of Aristotle and Lao Tzu — along with economics, neuroscience, biology, and theology. In literature, Shakespeare and George Eliot, among others, reflect on happiness and the human condition.
Ben-Shahar even draws on pop culture, discussing films such as "The Truman Show" and "Tucker."
"Where does creativity come from?" Ben-Shahar said. "It comes not when you're in one silo. It comes when you reach out and, as Gandhi said, you experiment with truths."
Take Time to Prioritize Self-Care
Give yourself time and space to focus on you. Explore our collection of mental health resources to find support.
Learn More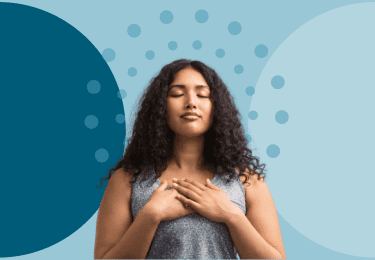 Teaching Happiness in Schools, Colleges, and Organizations
Centenary's announcement notes the propitious timing of the program's launch. "Recent world events," the announcement says, "have increased stress levels among people of all ages."
The COVID-19 pandemic, the war in Ukraine, inflation, gas prices, and job market uncertainties have caused anxiety and stress levels to spike. A recent survey by the American Psychological Association found that 87% of Americans feel there's been a constant stream of crises over the past two years.
Studying happiness can provide a buffer in times like these, Ben-Shahar said.
"Just about every intervention that we find within the science of happiness helps us feel better or be happier when things are going well," he said. "It also helps us better deal with hardships when these arise. In many ways, it strengthens our psychological immune system, which is another way of saying it helps us become more resilient. And that, especially these days, is the more important function of this field."
If people can be taught how to become happier, why isn't this part of every curriculum? Considering the mental health challenges today's college students face, imagine if all first-year students took a required course on happiness to help them cope. Ben-Shahar believes students should begin learning the science of happiness as early as grade school.
"If this were 30 or 40 years ago, it would be understandable," he said. "But today, when we have a science of happiness, when we actually know how to shift the needle, when we actually know how to help people become happier, why are we almost entirely ignoring this?"
To that end, Ben-Shahar's academy runs the Happier School Program, which aims to make "the present and future onset of mental health issues less likely."
All organizations — not just individuals — can learn to become happier. According to Ben-Shahar, businesses are happier when managers provide ample recovery time after stressful situations, and when they guarantee employees the "psychology safety" of expressing individuality and offering opinions. Even entire nations can foster happiness.
Yet happiness, writes Harvard psychologist Daniel Gilbert in his book "Stumbling on Happiness," is "a place to visit, not a place to live." Human emotions are a signaling system, he says, warning us of danger.
"If someone offers you a pill that makes you happy 100% of the time," Gilbert writes, "you should run fast in the other direction. It's not good to feel happy in a dark alley at night."
Ben-Shahar agrees we should pursue pure pleasure in moderation, but he offers a countering definition and conclusion.
"If you define happiness as more than just pleasure, as a sense of meaning and purpose, as a cultivation of healthy relationships, as a journey toward a meaningful and worthy goal," he said, "then it's much more than a place to visit. It's a way of life."