A Complete Guide to Certificate & Diploma Programs
www.bestcolleges.com is an advertising-supported site. Featured or trusted partner programs and all school search, finder, or match results are for schools that compensate us. This compensation does not influence our school rankings, resource guides, or other editorially-independent information published on this site.
Turn Your Dreams Into Reality
Take our quiz and we'll do the homework for you! Compare your school matches and apply to your top choice today.
What are Certificate and Diploma Programs?
The terms diploma and certificate refer to academic credentials awarded to students who complete vocational (or job-training) programs in different subjects. Both diplomas and certificates are available at community colleges, technical and vocational schools, and select undergraduate colleges and universities. Although some institutions use the terms interchangeably, diploma programs tend to be longer and more comprehensive than certificate programs.
Certificates and diplomas are each designed for completion within two years, making them both shorter alternatives to the associate degree. They are a popular educational pathway among high school graduates who wish to receive relevant job training and enter the workforce without completing a full degree program, as well as established professionals seeking higher salaries and more advancement opportunities. The popularity of certificates and diplomas has risen in recent years. According to the National Center for Education Statistics (NCES), 955,000 undergraduate certificates were conferred during the 2017-18 academic year.
Today's job experts stress the importance of post-high-school vocational training. The Bureau of Labor Statistics (BLS) notes that those with some college but no degree (including diploma and certificate recipients) face a 3.3% unemployment rate, and earn a median weekly salary of $833. By comparison, those who complete their education with a high school diploma face a 3.7% unemployment rate, and earn a median weekly salary of $746 per week.
Diploma and certificate programs can also serve as a useful stepping stone for students who wish to eventually earn a higher degree, such as an associate or a bachelor's. In some cases, credits earned toward a certificate or diploma will be transferrable into more advanced academic programs.
Please note that this certificate and diploma guide exclusively discusses undergraduate learning options. Graduate diplomas and certificates are not included in this guide.
What's the Difference Between a Certificate, a Diploma, and a Degree?
It is important to note that undergraduate certificates and diplomas are not the same as academic degrees. However, certificates and diplomas are widely available in similar — if not identical — fields of study. Diploma programs tend to be slightly lengthier and more in-depth than certificate programs. More differences and similarities between diplomas, certificates, and degrees — as well as pros and cons associated with each — are highlighted below.
Certificate: Certificate programs are available in specialized technical fields; they usually include little to no formal coursework, and instead focus on practicum (or hands-on) training. Professions that may earn certification include plumbers, automotive mechanics, electricians, IT managers, paralegals, and healthcare administrators. Certifications are also widely available in different areas of business management and administration. In most cases, the only prerequisite for a certificate will be a high school diploma or GED. Certificates generally span 20 to 30 credits in length, and most can be earned within one academic year or less.
Diploma: Like certificates, diplomas are also available in specialized vocational or technical fields. However, they usually include a combination of formal coursework and practicum training. As a result, diploma programs are longer and more in-depth than certificates; most span 40 to 60 credits in length, and can usually be completed within one to two years. Diplomas are offered in fields like IT management, computer programming, graphic and web design, medical and dental office administration, paralegal studies, and property management. Like certificates, diplomas typically do not carry any prerequisites other than a high school diploma or GED.
Degree: Associate degrees, like certificates and diplomas, are widely offered at two-year community and technical colleges, as well as four-year universities. Some associate degree programs are 'transfer-ready', and will satisfy the first two years of a four-year bachelor's program; these pathways are designed for students who plan to transfer to a four-year college or university after two years. Other associate degrees are designed for students who plan to enter the workforce immediately after graduation; however, these tracks are typically two years in length, making them longer and more comprehensive than diploma or certificate programs. Some associate degree programs do not carry prerequisites other than a high school diploma or GED; others may require students to submit SAT/GRE test scores.
Online vs. Campus-Based Certificate and Diploma Programs
On-Campus Full Time
Benefits
Unrestricted access to libraries, computer labs, writing centers, and other on-campus resources that may be off-limits to distance learners
Coursework will incorporate hands-on training, usually in the form of labs and/or practicum sessions
Students can regularly meet with professors, academic advisers, and other faculty members, as well as fellow students
Drawbacks
Synchronous programs often carry weekly attendance requirements, which may interfere with students who have jobs, childcare duties, and other regular commitments
On-campus courses are generally larger in size, and students get less individualized attention from professors
On-campus attendance may increase overhead costs related to living accommodations, commuting and parking, and meals
Evening/Weekend Classes
Benefits
Evening and weekend courses may be ideal for students with jobs, childcare responsibilities, and other weekly commitments
Studies have found that as many as 20% of all students are better learners at night
Fewer meetings on a weekly basis provide students with more time to study and prepare for scheduled classes
Drawbacks
Those who work during the day and attend class at night may feel overwhelmed by their busy schedule
Evening and weekend class meetings tend to be longer, which may interfere with family time or socializing
Hybrid/Blended
Benefits
Many students find that hybrid or blended programs are 'happy mediums' that balance online and on-campus learning
Most programs utilize playback technology that allows students to access course lectures and activities for online, home-based study sessions.
Fewer face-to-face meetings will reduce costs related to commuting to/from and parking on campus, and may also eliminate the need for students to live on or near their campus
Drawbacks
Students who do not have consistent access to high-speed Internet will not be able to enroll in hybrid or blended programs
Students who learn better online may struggle with the on-campus requirements, and vice versa
Hybrid programs are relatively rare for certificate and degree pathways, so the student's desired credential may not be available in this format
Online
Benefits
Online diplomas and certificates are aimed at students with busy weekly schedules who prefer to study on their own time
Current learning technology allows students to study away from their home computer using a laptop, tablet, smartphone, and other portable devices with Wi-Fi accessibility
Online programs decrease (if not eliminate) overhead costs related to commuting and parking, meals, and living accommodations
Drawbacks
Students who do not have consistent access to high-speed Internet will not be able to enroll in hybrid or blended certificate or diploma programs
Asynchronous online programs may be difficult for students who prefer face-to-face interaction with faculty members and other students
Related Programs That Might Interest You
Learn about start dates, transferring credits, availability of financial aid, and more by contacting the universities below.
How Long Does It Take to Get an Online Diploma or Certificate?
Certificates may include anywhere from three to 10 courses, and typically span 10 to 30 credits in length; most can be completed in one year or less. Diplomas, on the other hand, generally include 10 to 25 courses; most require between one and two years for completion. However, some schools offer certificates and diplomas that can be earned in as little as one semester or quarter.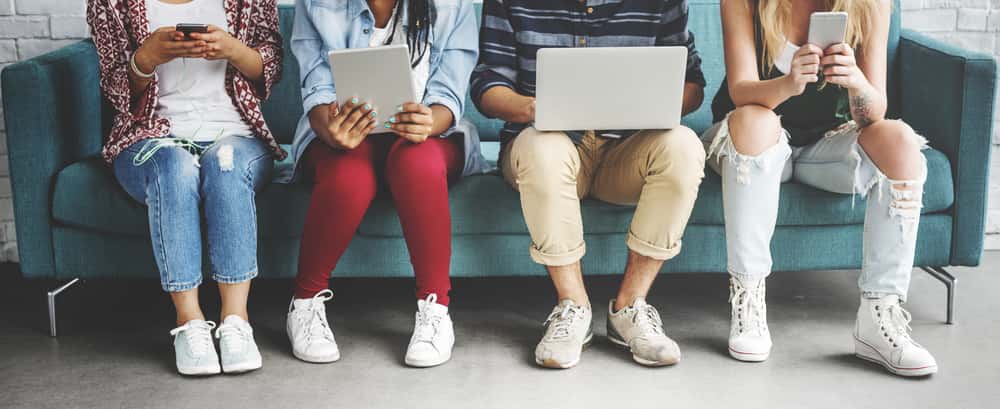 The length of a certificate or diploma program will largely depend on the subject or field of study. Subjects that have a broader scope — such as nursing, IT management, or dental assistant — will usually require a longer time commitment than specialized subjects like medical billing and coding, automotive mechanics, or heating, ventilation, and air conditioning (HVAC).
Cohort-based tracks, which require students to begin their program at the same time and take courses simultaneously, may also extend the length of a certificate or diploma program; however, due to the relatively short length of certificate and diploma programs, very few cohort-based tracks are offered in the U.S. The vast majority of certificates and diplomas are self-paced, allowing students to finish course requirements on their own schedule.
Financing an Online Certificate Program
Cost is a major consideration for students seeking an undergraduate certificate or diploma; even tracks that last only one semester may amount to thousands of dollars in tuition and course fees. Additionally, students must factor in other expenses like housing, meals, commuting, and parking.
Students who pursue an online certificate program or college diploma program stand to save money compared to their brick-and-mortar counterparts. A recent survey from WCET noted that 75% of all online courses offered in the U.S. are priced at the same tuition rate as on-campus courses. Additionally, 53.6% of survey respondents noted that students who enrolled completely online are not required to pay all of the fees assessed to brick-and-mortar learners.
However, other factors may drive up the cost of earning a certificate or diploma online. One of these factors is state residency; a large number of two- and four-year postsecondary institutions level higher tuition rates for students who are not state residents.
Here are some other considerations to make when calculating the overall cost of earning an online certificate or diploma.
In addition to reduced commuting and parking costs, online students who don't have to visit campus will have more time each week for working part- or full-time jobs. This could potentially boost their weekly earnings or, alternatively, save money on childcare costs.
Online certificate and diploma programs often feature electronic textbooks and course materials, which tend to be less expensive than the materials for on-campus courses.
Living expenses are somewhat comparable for online and on-campus students. Online learners may be able to rent an off-campus apartment or house, which both tend to be cheaper than on-campus living quarters. However, distance students must usually cover utilities, internet access, and other charges that are often provided free-of-charge to students living in campus dorms and apartments.
Annual Financial Aid Awarded
| Type of Aid | Average Amount per Student |
| --- | --- |
| Grants | $9,850 |
| Federal Loans | $4,090 |
| Education Tax Credits/Deductions | $920 |
| Federal Work-Study | $80 |
| Total per year | $14,940 |
Average total cost of attending degree-granting institutions for first-time, full-time undergraduate students; Source: College Board
Who Should Consider an Online Certificate or Diploma?
As discussed above, those who earn an online diploma or certificate may be able to lower their total college costs and have more free time during the week for working or spending time with their families. Program duration is another perk, since most online certificates and diplomas can be earned in one year or less; online associate degrees, on the other hand, usually require a commitment of at least 18 to 24 months.
Those who pursue an online diploma or certificate after graduating from high school will save money on education in the long run and be able to enter the workforce relatively quickly. Established professionals who earn these credentials may be able to boost their salaries and advance in their career faster than those who do not earn them. Students who earn a nursing diploma, for example, will be qualified to sit for required registration exams and become registered nurses (or RNs); nurses who do not earn anything beyond their high school diploma or GED will not be able to become RNs without an undergraduate nursing diploma or an associate or bachelor's degree in nursing.
Here are some of the most common reasons for earning a diploma or certificate online:
Professional development: Diplomas and certificates provide foundational training that recipients can use to negotiate for more advanced occupations and positions.
Career changes: The diploma or certificate track is ideal for employees who are unsatisfied with their current profession and wish to transition into a different field where some job training is required.
Skill building: Diploma and certificate programs focus on specialized skills, making these pathways suitable for professionals who would like to build their skill-set.
Resume improvement: Job applicants who are unable to secure work in their chosen field may get a much-needed resume boost from earning a diploma or certificate online.
Careers That Require a Certificate
In some careers, job candidates must earn a professional certificate or diploma; these requirements often stem from federal government mandates, and job-seekers will not be considered for employment until they have obtained these credentials. Below you will find detailed information on some common professional certifications that employers require or strongly prefer, as well as salary expectations for certification recipients.
Nurse assistants support patients at healthcare facilities under the direction of registered nurses (RNs) and licensed practical nurses (LPNs). They often collect patient data and perform routine tests prior to examinations or medical procedures. The CNA is awarded to nurse assistants who complete their nursing competency exam, which is required in all 50 states. Some states may include additional certification requirements, such as background checks and/or continuing education courses for recertification.
Pharmacy technicians provide prescription medication to patients and physicians; most work in pharmacies or hospitals. The pharmacy technician profession is regulated in most (but not all) U.S. states. In most cases, certification prerequisites for pharmacy technicians include a high school diploma or GED, an undergraduate certificate or diploma, a passing score on a state-issued exam, a background check, and continuing education expectations. According to the BLS, employers will often reimburse pharmacy technicians for earning certification.
Massage therapists must be licensed or certified in 45 U.S. states and the District of Columbia; in some states where certification or licensure is not required, regulations exist at the local level. In order to become an LMT, massage therapists must usually complete an approved undergraduate certificate program and sit for an exam; this exam may be a state-issued exam or the federal Massage and Bodywork Licensing Examination (MBLEx).
This credential for medical coding professionals is offered through the American Academy of Professional Coders (AAPC). Coders are not required by law to be certified, but most employers prefer to hire candidates that have completed a certificate program. The curriculum for the CPC credential will include training in the CPT, ICD-10-CM, and HCPCS Level II code sets.
Some states require dental assistants to be certified, while other states do not regulate the profession whatsoever. Certification is awarded to candidates who have finished an accredited certificate program, passed a state-issued exam, and worked in the industry for a set number of months or years; these requirements vary from state to state. Additionally, some dental assistants must receive training in radiography (or x-ray) equipment before they can become certified.
The certification requirements for service technicians and mechanics vary by specific occupation. Those who directly handle refrigerants must be certified in proper refrigerant handling, per regulations from the U.S Environmental Protection Agency (EPA). Service technicians are not required by law to earn a certification, but most need to be certified in order to be hired. The National Institute for Automotive Service Excellence (ASE) is considered the standard credential for this profession; in order to be certified, candidates must have at least two years of educational or professional experience, and must also pass a qualifying exam.
Types of Online Students
Due to the wide range of certificates and diplomas that are available online, these pathways attract a wide range of students types. These include the students profiled below:
Aspiring Academics
Aspiring Academics usually begin college immediately or shortly after finishing high school, putting them in the 18-24 age bracket. They seek a well-rounded education in both the arts and sciences, and prefer coursework in a variety of subjects (rather than one concentrated field). Most Aspiring Academics who earn certificates and diplomas plan on advancing into an associate or bachelor's degree program.
Career Accelerators
Career Accelerators often pursue online certification programs because they want to advance in their current job and/or industry. This academic move is quite common in fields where diplomas and certificates are required or strongly preferred by employers. Career Accelerators make up 32% of online students at all levels.
Industry Switchers
Industry Switchers are dissatisfied with their current professional role and seeking employment in a different profession — and in some cases, a different field entirely. Many of these students choose online certificate programs or online diploma programs because they provide relatively speedy gateways to the new desired occupation. Online learning is also suitable for students who plan to work part- or full-time while earning their certificate or diploma. Industry Switchers make up roughly 36% of all online students.
How to Choose an Online Certificate Program
Students who are considering an online diploma or certificate should weigh several factors before settling on which institution to attend. Some of the most important variables include:
Price
By completing a Free Application for Federal Student Aid (FAFSA), prospective students can calculate how much federal aid they will qualify for — and the college costs they will have to finance through other means. All accredited two- and four-year colleges and universities make current tuition rates available to students; in most cases, these rates will be found on the school's website. Once a student has completed a FAFSA and researched tuition rates, they can also begin searching for additional sources of financial support for their diploma or certificate program online, such as scholarships and grants. They should tally all potential costs — such as tuition, housing, transportation, and meals — in order to arrive at an accurate estimate.
Flexibility
The choice between an asynchronous (or self-paced) program and a synchronous (or not self-paced) pathway will usually come down to the individual student. Some prefer the freedom and flexibility of self-paced coursework, and this format is highly conducive for those with jobs and/or children. Asynchronous programs also allow students to receive their diploma or certificate ahead of schedule — or, alternatively, take extra time to complete their requirements as needed. Synchronous programs, on the other hand, are ideal for students that prefer structured learning and weekly assignments. These pathways also foster a higher amount of interaction between students and faculty members.
Proximity
For certificates and diplomas that include a fair amount of hands-on training, students may want to consider living relatively close to their campus; many programs hold their practicum sessions on campus or at facilities that are near school grounds. Additional campus visits may also be required at the beginning and conclusion of the program. If a certificate or diploma pathway is 100% online, then proximity will not be as much of an issue. However, living close to campus also allows students to take advantage of libraries, computer labs, and other student resources that may not be as accessible for distance learners. Proximity to campus also enables them to easily arrange face-to-face meetings with students and faculty members.
Not-for-profit vs. For-profit
In recent years, a handful of notable figures — including former President Barack Obama — have criticized for-profit schools. The consensus among critics is that these institutions offer subpar programs; as a result, graduates are saddled with high amounts of debt but often unable to secure good jobs. It should be noted, however, that some for-profit schools have garnered better reviews than others, and these institutions may be the best option for some students. Regardless of whether a school is for-profit or not-for-profit, students should vet all prospective institutions for criticisms and controversies they have faced in the past.
Private vs. Public
Degree-seeking students must often choose between private colleges — which tend to be smaller and more expensive — and public universities — which tend to be cheaper and larger. For those pursuing diplomas and certificates, this choice will be somewhat easier, as most private colleges do not offer these vocational credential programs. However, the choice between a two- and four-year institution is crucial. Two-year community and technical colleges tend to be less expensive than their four-year counterparts, while also offering smaller campuses and lower student-to-faculty ratios.
Types of Certificates and Diplomas
Choosing between certificate and diploma programs will often depend on whether a student identifies as a Career Starter or a Career Accelerator. Programs for Career Starters are usually foundational in nature, and designed to prepare inexperienced students for the workforce. Likewise, programs for Career Accelerators are aimed at students with some work experience, and are a little more advanced in focus.
The following certifications are among the most popular pathways for Career Accelerators and Career Starters:
Career Accelerator Certifications:
Microsoft Office: Microsoft Office is a word processing program utilized by businesses and organizations worldwide. Certification to use the different components of this program — including Word, Excel, Outlook, and PowerPoint — are offered through Microsoft, as well as some colleges and universities, public institutions (such as libraries), and professional organizations.
CCNA / CCNP Routing & Switching: This certification for network professionals is offered through Cisco, a technology conglomerate based in San Jose. According to Cisco, the CCNP is a professional certification that teaches students how to 'plan, implement, verify and troubleshoot' both local-area networks (LANs) and wide-area networks (WANs). The CCNA is an associate certificate that focuses on the same competencies.
Enterprise Linux: Red Hat — a multinational software company based in Raleigh — offers certifications for Enterprise Linux, a commercial operating system. These certifications include the Red Hat Certified System Administrator (RHCSA) and Red Hat Certified Engineer (RHCE), both of which are concentrated in Enterprise Linux operations.
Project Management Certification: This certification is available through the Project Management Institute (PMI), as well as various colleges and universities nationwide. The credential focuses on the fundamentals of project management, including leadership, inter-departmental communication, delegation of responsibilities, monitoring, and project evaluation.
Career Starter Certifications
Accounting Certificate: A certificate in accounting will cover the core areas of accounting, such as preparing financial statements, creating accounting systems, auditing financial statements, performing cost analyses, and following the laws and ethics laid for filing federal income taxes. This certificate can be a suitable stepping stone for those who plan to advance to a bachelor's degree program, which is the minimum requirement for becoming a certified professional accountant (CPA).
Dental Assistant Certification: This certification from the Dental Assisting National Board, Inc., is designed for students who have either graduated from an accredited degree program or have at least 3,500 hours of prior work experience. The CDA includes exams that cover three core areas: chairside assistance, radiography (x-rays), and infection control.
Web Design Certification: Certificates in web design are available through a wide range of providers, including degree-granting institutions and professional organizations. These certifications will cover color theory, photo-editing software, HTML and CSS, Javascript, and other topics that are relevant to the web design field.
Online Medical Billing and Coding: A certificate in medical billing and coding will cover the basics of CPT-4 and other filing systems that are commonly used, as well as related topics like anatomy and physiology, pathophysiology, pharmacology, and information systems used in the healthcare industry. These certifications are widely available through degree-granting institutions and professional organizations.
Massage Therapy Certification: Certifications in massage therapy usually include a combination of classroom-based learning and hands-on training. Students learn the fundamentals of anatomy and physiology, kinesiology, and pathology, as well as ethical guidelines for the massage therapy profession and some business administration skills. Most massage therapy certifications culminate in the Massage and Bodywork Licensing Examination (MBLex), which is offered through the Federation of State Massage Therapy Boards.
Automotive/Mechanic Certificate: This certificate offers a comprehensive overview of common problems and solutions found in all components of automotive vehicles. A number of certificates in automotive/mechanics are available nationwide. The Automotive Service Excellence (ASE) is considered the industry standard.
Is It Better to Attend an Online Certificate Program in My State?
According to a poll by Online Learning Survey (see graphic below), more than half of online students choose to live in the same state as the college or university they are attending. The leading reason for this is tuition, since a large number of schools level lower tuition rates for in-state students than those who reside in a different state. CollegeBoard recently found that the average in-state tuition rate at a U.S. public university is $10,560 per year, while the average out-of-state tuition rate is $27,020 per year. Though, it should be noted that due to current IP tracking technology, online students are unable to reside out-of-state and claim status as in-state students.
However, a growing number of institutions have begun to offer flat tuition rates for all online students, regardless of whether they live in- our out-of-state. Additionally, students may save money on tuition thanks to state authorization reciprocity programs, which reduce the tuition rates for out-of-state students that live in the same general region as the school where they are enrolled. One example of this is the Midwest Student Exchange Program, a reciprocity agreement that lowers tuition for students from nine different Midwestern U.S. states; in order to qualify for reduced tuition under this program, students attend MSEP partner schools.
There are other reasons for attending in-state schools, including:
Proximity to the student's family home, which may allow them to live with their parents while earning their diploma or certificate.
Notable diplomas or certificates at local institutions that are not offered everywhere.
Positive name recognition for an in-state college or university.
Attending classes with friends and/or family members.
Access to on-campus resources.
Unique scholarships, grants, and/or fellowships.
What's the Difference Between Public and Private Schools?
When it comes to selecting a certificate or diploma online program, most — if not all — available options will be offered at public two- and four-year colleges and universities. In many cases, two-year community and technical colleges will provide the largest assortment of options. However, there are a small number of private junior colleges in the U.S., and one of these institutions may be the most suitable option for obtaining a certificate or diploma.
The biggest difference between public and private schools is funding. Public colleges and universities are financed by the federal government. Private colleges, on the other hand, receive the bulk of their funding through donors and grants, as well as tuition, campus housing, administrative fees, and other campus costs. As a result, private schools tend to be smaller in size and student population; classes rarely exceed 30 students.
In contrast, public universities tend to be larger in size and student population. Tuition is another significant difference. According to NCES data from the 2017-18 academic year, average annual tuition rates nationwide were $17,797 for public schools and $46,014 for private schools. Additionally, many private schools do not offer the same level of athletics and extracurricular programs as public schools.
These differences are important to consider — but for most students seeking an online diploma or certificate, most (if not all) institutions offering their desired credential will be publicly funded institutions.
What's the Difference Between For-Profit and Nonprofit Schools?
A for-profit school is defined as any degree-granting institution that operates as a profit-seeking business. In doing so, the school markets its product (education) to the public and seeks positive financial returns for the school's shareholders. Not-for-profit schools, by comparison, do not generate returns for investors; instead, all profits are channeled used to pay faculty salaries, support on-campus facilities, create student resources, and cover other institutional costs.
The term 'for-profit institution' has made headlines in recent years. Many have been criticized for below-average academic programs and poor student outcomes associated with employment, salary, and debt default (or the inability to keep up with student loan payments due to low employment). Some for-profit schools have also been accused of predatory marketing tactics that target lower-income students and promise career success through their degree programs.
It should be noted this bad press has been primarily concentrated on a small number of institutions; roughly 60 have been closed in the last decade, but more than 100 remain open to the public. Academic experts have also identified a few benefits associated with attending for-profit colleges and universities. Tuition, for example, is typically lower at for-profit schools.
The NCES notes that the average student at a for-profit institution paid $26,261 in tuition during the 2017-18 academic year; this number is slightly higher than the average annual tuition price at a four-year public university, and much lower than the average tuition price found at private colleges. Admission rates are also much higher at for-profit schools, making them more likely to accept students than not-for-profit institutions with stricter admission requirements.
Here's a good rule to follow: any college that has current accreditation, publishes somewhat favorable student outcomes, and offers a diploma or certificate program in the student's desired field should be considered an acceptable choice, regardless of whether the institution generates a profit for investors or not. More information about accreditation can be found later in this guide.
Is an Online Certification as Good as an On-Campus Certification?
Due to the relatively low number of credits in diploma and certificate programs and recent advances in educational technology, the differences between online and on-campus programs are minimal. Online learning is more popular with today's students.
71.4% OF ACADEMIC LEADERS VIEW LEARNING OUTCOMES – THE SKILLS AND KNOWLEDGE A STUDENT IS EXPECTED TO ATTAIN – FROM ONLINE CLASSES AS COMPARABLE OR SUPERIOR TO FACE-TO-FACE COURSES
Attitudes toward online learning have shifted among both students and faculty members in the last few years. While a select number of employers still prefer to hire those who receive their certificate or diploma from brick-and-mortar institutions, companies as a whole have also changed their tune about online students.
For those seeking a certificate or diploma online, name recognition is an important consideration; some schools have earned positive reputations in certain industries, and those who receive diplomas or certificates from these institutions will likely be considered for top jobs in their industry regardless of whether they studied online or on-campus. Curriculum is another key factor, particularly in fields that tend to include a large amount of hands-on training. A good rule of thumb is to prioritize online programs that closely — if not identically — mirror the diploma and certificate curricula found at the school's brick-and-mortar campus.
Why Accreditation is Key
Accreditation is essential when choosing where to earn an online diploma or certificate. Accreditation is a comprehensive vetting process that evaluates degree-granting institutions based on their academic programs, faculty members, student outcomes, and available resources on and off campus. The accreditation process can take several months — up to a year, in some cases.
In the United States, three types of accreditation are awarded to colleges and universities. The first is regional accreditation, which is normally reserved for academic institutions; a total of six regional accreditors confer this type of accreditation to schools nationwide. The second, national accreditation, is normally bestowed upon technical colleges, vocational schools, and for-profit institutions. There are 10 regional accreditors that have been recognized by the U.S. Department of Education. While they employ similar measures, regional accreditors are considered better than national accreditors in terms of the standards they adhere to when evaluating schools.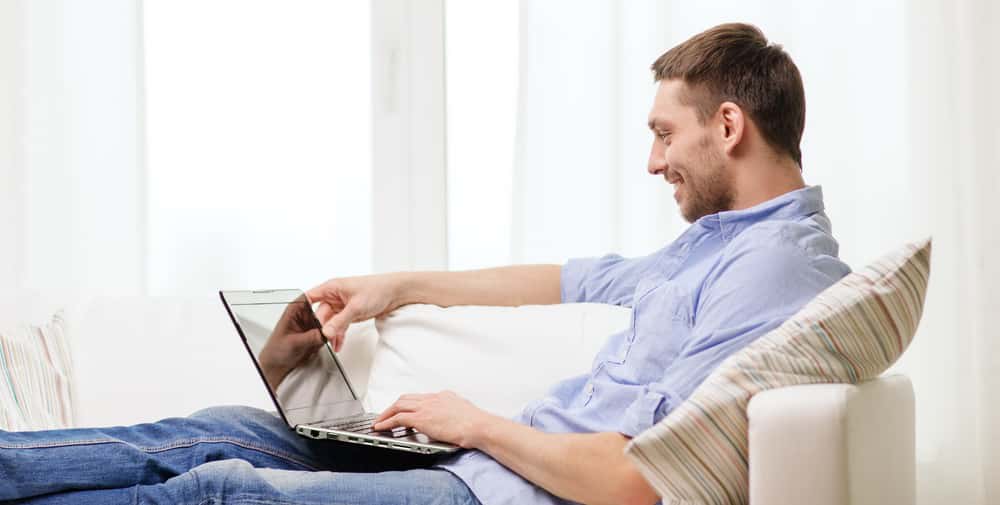 The third type of accreditation is programmatic accreditation, which is awarded to specialized schools or subdivisions at larger colleges and universities. More than 1,200 community and junior colleges nationwide are accredited by the American Association of Community Colleges (AACC). Additionally, diploma and certificate programs in select fields — such as nursing or health education — may also receive programmatic accreditation. Online and blended programs do not require any special accreditation distinction; instead, students should defer to their school's regional/national and/or programmatic accreditation status.
Two official bodies recognize accreditors: the Department of Education (DOE), which is part of the federal government; and the Council for Higher Education Accreditation (CHEA), a non-profit organization. These bodies awards do not award accreditation on their own, but rather monitor and evaluate accrediting agencies. Both the DOE and the CHEA maintain full lists of all recognized regional, national, and programmatic accreditors.
Applying to Certificate and Diploma Programs
Every certificate and diploma program feature a different application process. Prospective learners should plan to dedicate several months in order to complete all of the necessary application requirements. This final section will cover some of the most critical steps.
Application Strategy
Most education experts urge applicants to apply to more than one college or university. There are three general categories for schools under consideration:
Safety schools are most likely to accept students based on their experience and academic background, but they are typically not the student's first choice.
Target schools are the institutions that will probably grant admission to the applicant and are among their top academic choices.
Reach schools are less likely to grant admission to students, but they have positive reputations and are among the student's top choices.
The total number of schools will depend on the applicant. The website PrepScholar recommends sending applications to a total of two to three target schools, two safety schools, and two to three reach schools. It's important to remember that submitting a college application can cost anywhere from $30 to $90 per form.
Flexibility
Students who plan to work while enrolled in online courses — as well as those with childcare duties — may find that an asynchronous diploma or certificate program is most conducive for their schedule. A synchronous program, on the other hand, is ideal for those who don't have conflicting commitments and prefer weekly assignments and classroom discussions.
Transfer Credit Opportunities
In most cases, diploma and certificate programs are so short in length that transfer credits are not an issue. However, all credits earned at regionally accredited colleges and universities will be transferable to other accredited schools; please note that some do not accept credits from nationally accredited schools. Students may also qualify for course credits based on career and/or military experience related to their field of study. This is known as experiential credit. This type of credit is typically only available in technical diploma or certificate programs.
Admissions Deadline
It is absolutely imperative to submit all application materials by the established deadline. Some colleges and universities accept applications and grant admission during certain months; in most of these cases, the deadline will fall between January and March. Other institutions offer 'rolling admission', and will read applications and grant admission throughout the calendar year. Schools with rolling admission will typically respond to applications within four to six weeks.
What You Need to Apply:
Letters of Recommendation
As a rule, applicants should never seek letters of recommendation from relatives or friends that they have not worked with in the past. Good sources for these letters include past employers, teachers, coaches, and volunteer leaders — though anyone with knowledge of the applicant's skills and accomplishments will be a suitable candidate. Obtaining letters of recommendation can be time-consuming, so applicants should allow at least six weeks between asking sources for letters and submitting their application.
Resume
High school college applicants should craft resumes that feature a complete employment history; if they have not held jobs in the past, then the resume should discuss academics, volunteer work, school leadership positions, and other personal achievements that reflect character and work ethic. Those who have been out of high school for a few years should only include employment details. Be sure to carefully go through a resume draft to ensure all personal information is accurate and up-to-date.
Personal Statement/Essay
Virtually all college applications will include some sort of personal statement or essay requirement, but these components will vary from school to school. Some applications ask students to summarize their academic and occupational goals, while others will ask them to answer a writing prompt. Some applications feature one or two writing assignments, while others will include up to five or six. Always write out each draft separately in order to edit and proofread the response for grammar, spelling, and language fluency.
Official Transcripts
An official transcript, by definition, is printed on official school stationery and sealed in a tamper-proof envelope. Most colleges will require transcripts as part of the application. Students must ensure that they submit official transcripts; unofficial transcripts — which may not be printed on official stationery or sealed — contain the same information, but are not accepted by most colleges and universities.
Additional Testing for Students
At some community and technical colleges, students must sit for English and math placement exams to evaluate their academic level. Additionally, applicants who are not native English speakers may be required to sit for an English as a Second Language (ESL) exam to gauge their English speaking, reading, and writing skills. None of these tests are pass/fail, but instead used to determine which courses they should enroll in first and whether or not additional coursework is needed. In some cases, diploma and certificate seekers will not be required to sit for any additional testing prior to the start of their program.