2021
Trends in College Career and Employment Planning
This study from BestColleges tracks the latest trends in the career goals of online students, employer perceptions of online education, and current hiring and recruitment practices.
Download Report
|
Key Findings
This second annual report, part of the BestColleges research series, presents trends in college student hiring and recruiting within the U.S. Out of 1,000 business leaders surveyed this year, 624 shared how their companies and organizations currently recruit and hire college students from both online and campus-based programs. Survey participants also shared their perceptions of online education, details about how they partner with academic institutions to provide education and training incentives to employees, their recruiting strategies, and the continued impact of COVID-19 on their work.
Employer Perceptions of Online Education
Over half (56%) of business leaders who recruit students and grads said that online is better than or equal to on-campus learning, up slightly from 49% in 2020.
Older business leaders who recruit students and graduates were more likely to say online education is worse than learning on campus.
Employee Education Incentives and Academic Partnerships
This year, 44% of business leaders from organizations that recruit students said that they do not offer online education or training opportunities to employees, compared to only 23% in 2020.
College Recruiting Insights
More than half of the 1,000 business leaders surveyed (59%) said their organizations engage in college student recruiting and hiring, with many specifically targeting online students and programs.
Only 30% of organizations recruiting college students participated in career center employment portals.
Continued Impact of COVID-19
The number of companies and organizations that slowed or halted college student hiring due to COVID-19 is decreasing, although most don't anticipate a return to prepandemic levels in the next few years.
Interested in learning more about employment trends?
Download the Report
Meet the Author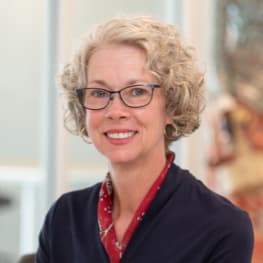 Melissa A. Venable
Ph.D.
Melissa A. Venable, Ph.D. is an online education advisor for BestColleges. In this role, she leads this annual survey research project reporting online education trends found through student and school administrator feedback. Melissa is an adjunct faculty member and course designer at
Saint Leo University
and the University of South Florida and a certified career coach with a background in career development services. She earned her doctorate in instructional technology at the University of South Florida with research interests in distance education and support services for online students.
Find Additional Research from BestColleges
Explore our expert guidance, including topics like financial planning, career planning, and diversity and inclusion.