2020
Trends in Online Education: Gender Differences
Exploring differences in the challenges and experiences of men and women in online education through feedback from recent online degree program graduates.
Download Report
|
Key Findings
The latest report from BestColleges provides insight into the gender differences among online students. This report presents student perceptions of the many challenges of online learning, their need for support, and the future of online education, as well as new student demographic profiles.
An extension of our 2020 Online Education Trends Report, new data was collected from 505 individuals who graduated from online degree programs between 2015 and 2020. The perspectives gathered in this study further inform the development of new online degree programs and the services that support online student success.
Online Student Demographics
Half (50%) of all male participants were enrolled in computer science, engineering, and related majors, compared to only 12% of women.
A majority of female (50%) and male (64%) students were employed full time while earning their degrees.
While the majority of all survey participants were white, female students represented more diversity, including African American or Black (19%); Hispanic or Latino/a (9%); and Asian, Pacific Islander, or Asian Indian (8%) ethnicities.
Challenges of Online Learning
Forty-two percent of all participants agreed that women face more challenges as online students.
Seventy-two percent of male students reported that access to required technology and internet connectivity was a challenging part of their online education experience, compared to only 44% of women.
Supporting Student Success
Overall, male and female students reported that their primary sources of support were in the areas of finances (22%), family (19%), academics (17%), and work/employer (15%).
Female students were more likely to rely on family support, whereas male students were more likely to rely on career planning and employer support.
Forty-two percent of men reported wanting more support from their schools with technology skills and computer literacy, compared to just 14% of women.
Both men (44%) and women (32%) indicated a need for more support with time-management skills.
The Future of Online Education
Seventy percent of all survey participants said that COVID-19 will have a positive impact on the perception of online education, including 77% of men and 64% of women.
Men and women have similar advice for future online students: be persistent and dedicated to your coursework (29%) and manage your time well (26%).
Want to know more about gender in online education?
Download the Report
Meet the Author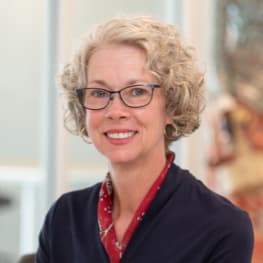 Melissa A. Venable
Ph.D.
Melissa A. Venable, Ph.D. is an online education advisor for BestColleges. In this role, she leads this annual survey research project reporting online education trends found through student and school administrator feedback. Melissa is an adjunct faculty member and course designer at
Saint Leo University
and the University of South Florida and a certified career coach with a background in career development services. She earned her doctorate in instructional technology at the University of South Florida with research interests in distance education and support services for online students.
Find Additional Research from BestColleges
Explore our expert guidance, including topics like financial planning, career planning, and diversity and inclusion.