2021
Trends in Online Student Demographics
Explore the characteristics of today's online students and their insights on college decision-making and the online learning experience amid the challenges of COVID-19.
Download Report
|
Key Findings
The 2021 Trends in Online Student Demographics Report — our second annual report on online student demographics — provides a look at data collected from 1,300 online students. The participants in this report represent three enrollment categories: current online students, prospective online students, and graduates of online programs. This group does not include remote learners who experienced virtual learning environments as a result of COVID-19-related campus closures in 2020, although our findings suggest that these closures affected online students as well.

Choosing an Online Program
College websites are the information source prospective online students rely on most (31%) when researching and comparing programs, followed by student reviews (21%).
Financial challenges, such as estimating actual costs, are a major obstacle when choosing a program. However, the top challenge, as identified by 22% of prospective students, is finding an online option that meets a student's needs and interests
Learner Characteristics
COVID-19 had an impact on online enrollment, with 15% of students saying that pandemic-related circumstances led them to pursue a new program online.
Finding balance between education, work, family, and household obligations was the biggest concern for students choosing to study online.
The Online Learning Experience
In 2020, two-thirds (66%) of currently enrolled online students said they never visited campus, compared to just 45% in 2019.
Both online and on-campus classes relied heavily on live, online class meetings (e.g., meetings hosted via Zoom) in 2020, as reported by 89% of currently enrolled online students. This was up from 58% the previous year.
Interested in Learning More About Online Students?
Download the full report for more demographic details.
Download the Report
Meet the Author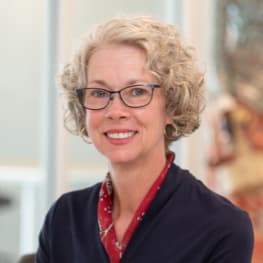 Melissa A. Venable
Ph.D.
Melissa A. Venable, Ph.D., is an online education advisor for BestColleges. In thisrole, she leads this annual survey research project reporting online education trends found through student and school administrator feedback. Melissa is an adjunct faculty member and course designer at
Saint Leo University
and a certified career coach with a background in career development services. She earned her doctorate in instructional technology at the University of South Florida where her research interests focused on distance education and support services for online students.
Find Additional Research from BestColleges
Explore our expert guidance, including topics like financial planning, career planning, and diversity and inclusion.